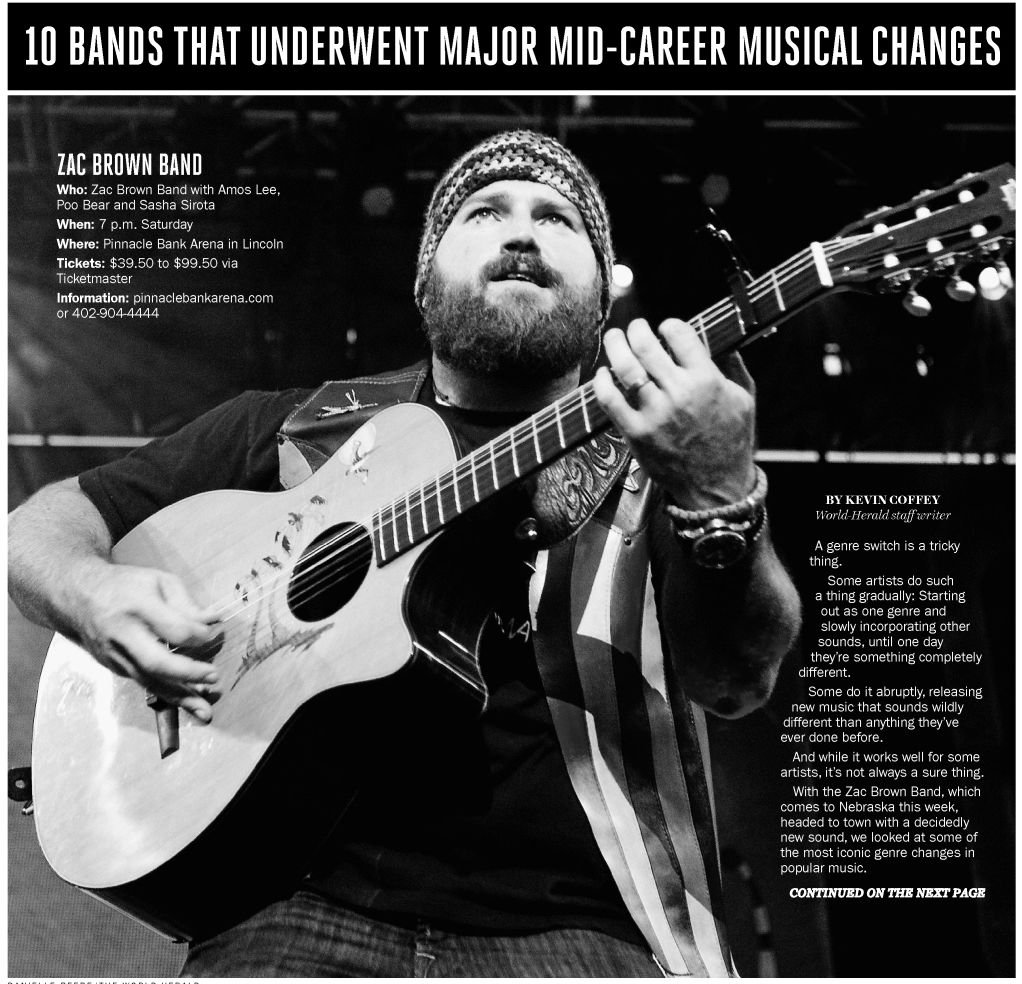 A genre switch is a tricky thing.
Some artists do such a thing gradually: starting out as one genre and slowly incorporating other sounds, until one day they're something completely different. some do it abruptly, releasing new music that sounds wildly different than anything they've ever done before.
And while it works well for some artists, it's not always a sure thing.
With the Zac brown band, which comes to Nebraska this week, headed to town with a decidedly new sound, we looked at some of the most iconic genre changes in popular music.
Who : Zeo Brown Band with Amos Lee. Poo Bear and Sasha Shota
Where: Primacle bank arena in Lincoin