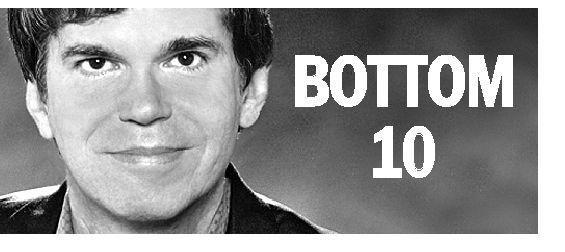 Fans disappointed by NUs loss to Michigan State, use the open date to reflect on the old saying that there's always somebody who has it worse than you. Here are 10 examples.
Kent State lost to previously winless Massachusetts in the Bottom 10 Game of the Century.
The Vandals lose to Georgia Southern in a game that Katy Perry could have picked.
The Mustangs had a bye this weekend. They've already said bye to their coach, their postseason hopes and a good part of their pride.
The Huskies lost to Tulane, which isn't exactly like dropping a hot dog eating contest to Joey Chestnut if you get my drift.
UMass fans riding the euphoria of the win over Kent State are brought back to Earth by the hard-knock reality of still being in the Bottom 10.
The Redhawks lost to the Akron Zips, thus ending their one-game winning streak, one of the longest in school history.
Tulsa officially adopts "The darkest hour is just before dawn" as its slogan.
As we went to press, other than its 1-5 record, no other information was available about this team.
Vandy beat Charleston Southern 21-20. The headline "SEC team defeats Charleston Southern by one" sends chills down Commissioner MikeSlive's neck. Not the good kind of chills, either.
At least Colorado fans still have their recreational dope.
Ball State, Eastern Michigan, New Mexico, Troy, Desperate Housewives going to prison, Kansas City Royals doubters, Christopher Columbus doubters, Southern Mississippi, TV analysts with poor grammar, FXFL game turnouts, Tulane, North Texas.