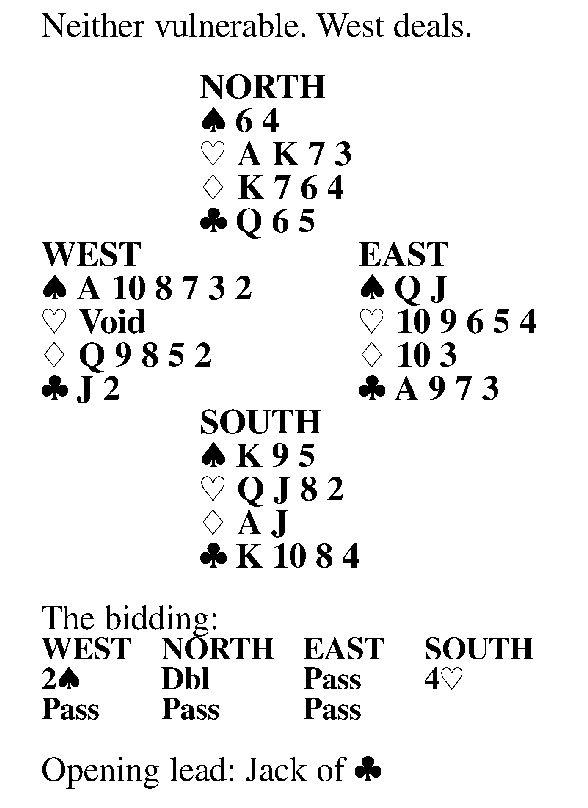 West had no attractive lead and settled on the club jack. East won his ace and shifted to the queen of spades, which held the trick. The jack of spades was covered by the king and ace, and West reverted to clubs. The two of clubs ran to East's nine and South's 10.
Declarer cashed the ace of hearts, getting the terrible news there, but he didn't give up. He continued with a low heart to the nine and jack, then followed by cashing the ace and king of diamonds. South then cashed his two high clubs and ruffed his last spade in dummy with the king as East helplessly under-ruffed. South still had the queen-eight of trumps sitting over East's 10-6 and took the last two tricks easily.
West could have defeated the contract with a third round of spades at trick four. South would have to ruff high in dummy while East discarded a diamond, leaving the contract unmakeable.
West was called to task by his partner for not finding this play. In his defense, West said, "I was too much of a gentleman to take advantage of South's error. Had declarer covered the queen of spades at trick two, there would have been no way for the defense to prevail."