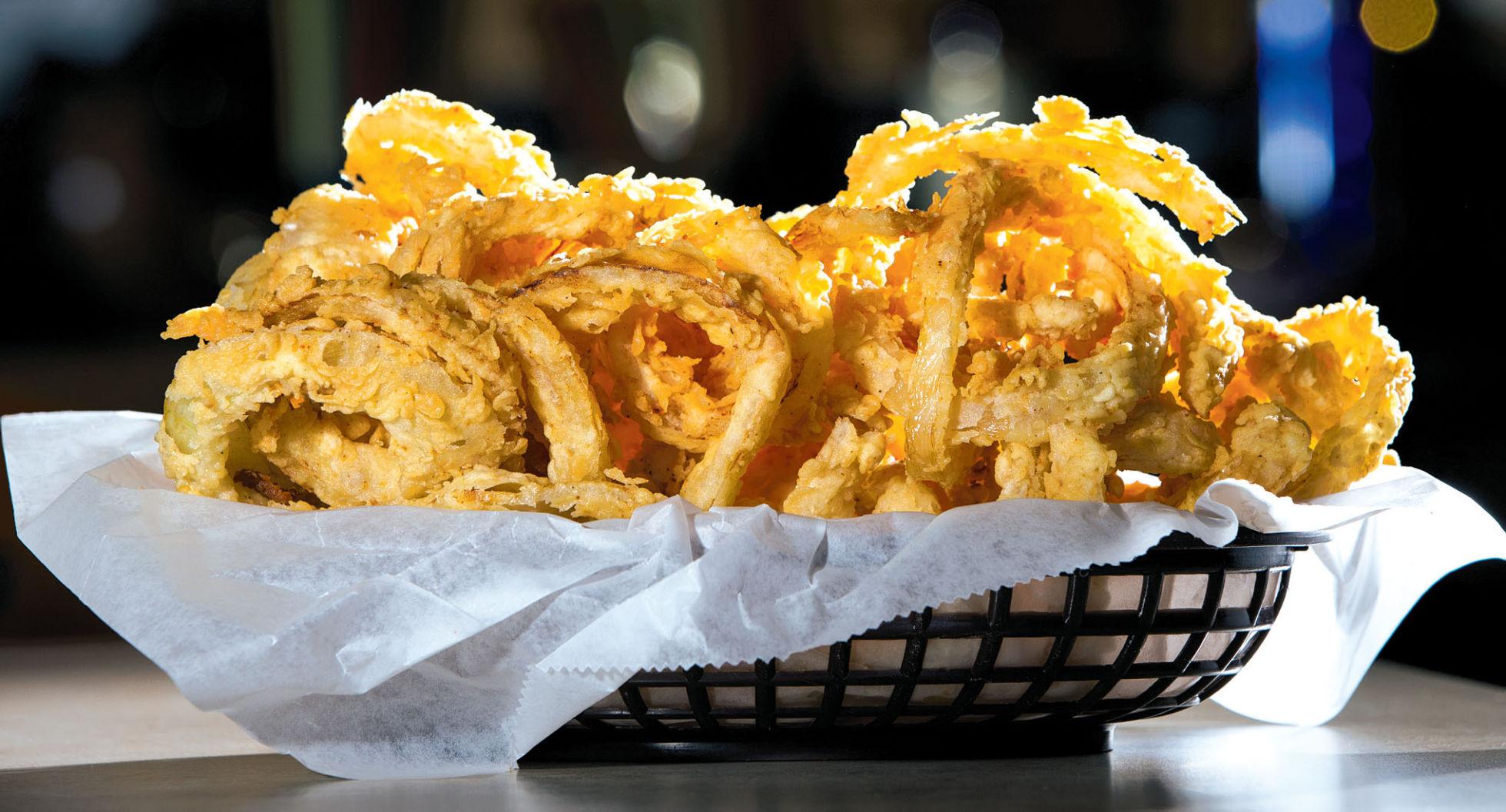 Hot Bites are compiled by food critic Sarah Baker Hansenfrom the past two months of dining reviews.
4950 Dodge St. 6 a.m. to 3 p.m. Monday through Friday, 6:30 a.m. to 3 p.m. Saturday and Sunday. $
Menu: The breakfast-focused cafe fills a void in Dundee: It's one of the only places serving meals early in the day.
Our take: The offerings at Dugger's are hearty, and the cafe is smartly focused on serving simple diner food in an atmosphere just upscale enough.
Try this: The veggie omelet featured flavorful, fluffy eggs stuffed with broccoli, cauliflower, spinach, mushrooms, onion, zucchini and asparagus cooked crisp-tender, all with a side of hot, crisp home fries.
120 Regency Parkway. 4 to 10 p.m.
Monday through Thursday, 4 to 11 p.m. Friday, 11 a.m. to 11 p.m. Saturday, 10 a.m. to 9 p.m. Sunday. $$-$$$
Menu: Bonefish offers steaks, chops, chicken and burgers, but we stuck with seafood because it's the restaurant's specialty.
Our take: There's a broad and accessible menu, friendly staff and contemporary atmosphere, which may account for its popularity with families, couples and others.
The food, though, doesn't stand out.
Try this: Chilean sea bass was moist, tender and flavorful; crab cakes featured a generous portion of crabmeat.
316S. 15th St. 11a.m. to 9 p.m. daily.
Menu: The small-plate, sharing-focused menu takes lots of chances; almost all of them work.
Our take: Brussels sprouts, cheese and meat, ricotta and garlic, and smoked salmon, along with everything at brunch, were hits. A couple of menu items were marred by too much salt.
Try this: The restaurant's version of Baked Alaska, a throwback to be sure, arrived with a carrot cake base, a cardamom ice cream center and a torched meringue top. It's a well-done redux.
17903 Pierce Plaza. 11 a.m. to 9 p.m. daily. $
Menu: Interesting takes on Asian food, including some dishes we hadn't seen elsewhere.
Our take: Proteins-including duck, salmon, shrimp and beef — were high-quality and well-cooked. The fried and steamed dumplings were some of the best we've found.
Try this: The lemongrass dish with salmon arrived cooked to a tender flakiness surrounded by crisp vegetables and a thin, punchy sauce. Balanced with hints of basil and a touch of spice, it worked.
534 Main St., Plattsmouth. 11 a.m. to 9 p.m. Tuesday through Saturday, 11 a.m. to 8 p.m. Sunday, closed Monday. $
Menu: Half Thai, half German is unusual, but here, it works.
Our take: The Thai dishes are the star of the show. They are subtly spiced, flavorful and balanced.
Try this: The texture of the pad Thai hit between creamy and rich, and the sauce nailed the balance of sweet, spicy, sour and salty.
3902 Farnam St. 11:30 a.m. to 2 a.m.
Monday through Friday, 4 p.m. to 2 a.m. Saturday; closed Sunday. $
Menu: Craft cocktails meet kitschy takes on bar food in a loungy but unpretentious atmosphere.
Our take: The owners have come up with a menu that strikes the tricky balance of food that works as well for lunch as it does for a midnight snack.
Try this: The sliders, including the banh mi and bird house, are great. Tot-Chos - tater tots masquerading as nachos - and the Big Frita burger, with its chorizo kick, egg and fried onions, are crowd favorites.