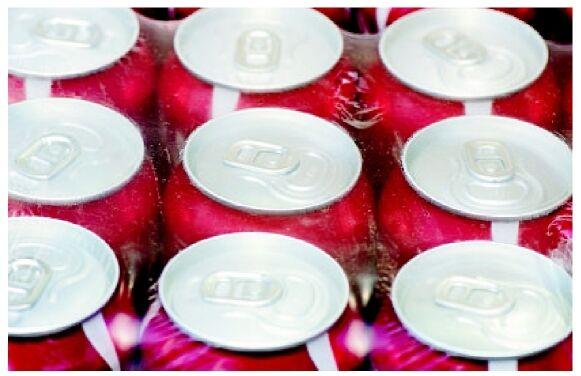 Aluminum cans are becoming harder to come by, sparking concerns among some beer and soda drinkers.
Demand for cans has gone up as people stay home during the coronavirus pandemic. As consumers kick back on their couches or patios, somemanufacturers have been struggling to crank out enough of the beverage containers, multiple news outlets reported.
"Everyone who makes anything that goes into a 12-ounce can is being challenged to some respect," Adam Collins, spokesperson for beer maker Molson Coors, told CNN Business.
Demand for cans has increased partly because fewer people are frequenting bars and restaurants, which is where they get their favorite drinks at a soda fountain or on tap.
"The aluminum beverage can manufacturing industry has seen unprecedented demand for this environmentally friendly container prior to and especially during the COVID-19 pandemic," industry group the Aluminum Association told USA Today. "Many new beverages are coming to market in cans, and other long-standing can customers are moving away from plastic bottles due to ongoing environmental concerns around plastic pollution."
Though they didn't specifically mention that they were looking for soda cans, shoppers on Twitter recently said they had trouble finding Coca-Cola Cherry Zero, Fresca and other soft drinks.
Coca-Cola said it is takingmeasures to adapt to the demand. The company also said it didn't know exactly when certain products could be back in stock.
The demand for at-home options have also reached breweries, an industry already hit hard by coronavirus stay-at-home orders. Some distributors have said cans may not be available until next year, Lee Ellis, board president of the Brewers Guild of Alaska, told KTUU.
"We're losing our access to customers," Ellis, also president of Midnight Sun Brewing Company, told the TV station.
Be the first to know
Get local news delivered to your inbox!