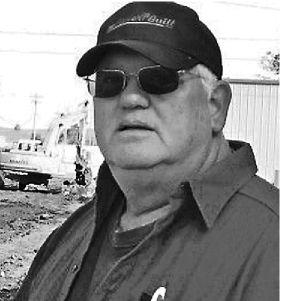 The mayor of Randolph, Nebraska, has been arrested and charged with sexual assault of a child and child abuse.
Dwayne L. Schutt, 61, is charged with four counts of felony third-degree sexual assault of a child and one count of intentional child abuse, also a felony, according to documents filed in Cedar County Court.
The Cedar County Sheriff's Office arrested Schutt last week on a warrant. County Judge Douglas L. Luebe found that the warrant established probable cause for the arrest. The judge set bail at $125,000. Schutt was released Friday after posting 10 percent of the bail.
He's accused of molesting a child age 14 or younger between 2011 and 2013, according to court documents filed by the Nebraska Attorney General's Office and the Cedar County Sheriff's Office. Four occasions are cited in charges.
Neither Schutt nor his attorney, Ronald Temple of Norfolk, Nebraska, could be reached for comment Monday. A man who answered Schutt's phone said he was not speaking to reporters on the advice of his attorney.
Schutt is scheduled to be arraigned on the charges Wednesday in Cedar County Court in Hartington, Nebraska.
Schutt has been mayor of Randolph since 2011. The northeastern Nebraska town has about 940 residents.
The charges and arrest followed a disturbance reported to the Randolph Police Department in December 2016, according to an arrest warrant affidavit. Police Chief Todd Greiner asked the Cedar County Sheriff's Office to handle the investigation because it involved the Randolph mayor, the warrant said.
According to the arrest warrant affidavit, Cedar County Sheriff's Deputy Sam Vacha listed a recording of a cellphone call between Schutt and the alleged victim and text messages recovered from Schutt's phone as evidence in the case.