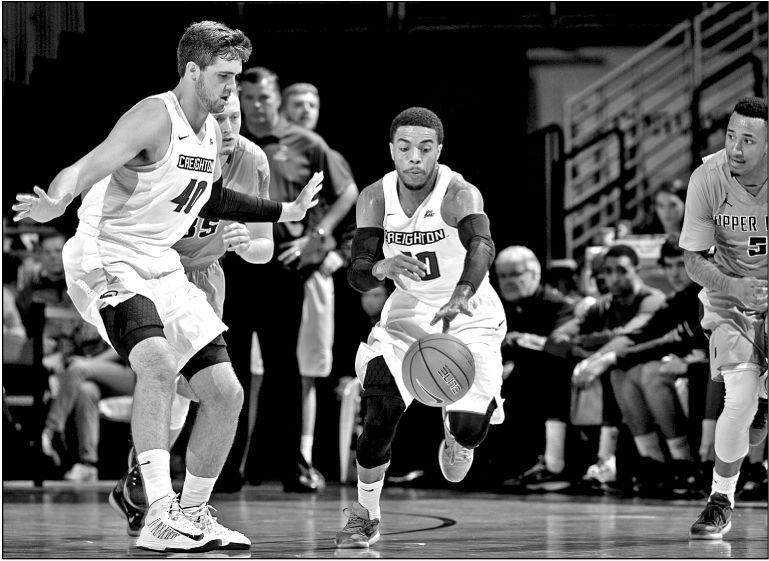 This season I've learned how to type some fun new sentences. Like this one.
The Huskers, 4-6, could clinch a bowl bid with a win at Rutgers on Saturday.
Warning: Old guy alert. "Get off my lawn and take your 5-7 bowl bid with you" does not begin to describe my sentiment.
I remember when there were so few bowl games that 7-4 left you on the outside looking in.
That was then. This is now: There are 40 bowl games. Eighty teams go bowling. Thanks for playing. Pick up your participation trophy on the way home.
For years, teams that went .500 received postseason bids. Forget that lunacy and try this: If there aren't enough 6-6 teams to fill spots, bowls may select 5-7 teams.
This is why Nebraska has made some national bowl projections, to the Quick Lane (Detroit) and Armed Forces (Fort Worth) Bowls. But that's for 5-7. Beat Rutgers and Iowa and 6-6 Nebraska could conceivably move up.
The only thing harder to believe than NU accepting a bowl at 5-7 is NU going 5-7. Or vice versa.
I could say the Huskers should turn this down, in the name of Jerry Tagge, Tommie Frazier and Tom Osborne. But it won't happen. And, well, it shouldn't.
These are the rules of the game. It's not pretty. But bowl games long ago ceased being games of merit and more like TV shows for fans to watch over the holidays and inventory for ESPN.
Think of it as Nebraska gets to be on TV and you get to watch. So do recruits.
The Huskers also get to practice for a few weeks in December. This was invaluable during those times in program history when players were developed. Mike Riley's program could certainly use it.
If going to a bowl at 5-7 means the record next year is considerably higher, then there's a method to the madness. Win enough, and nobody's going to remember that 5-7 bowl.
I look at it like this: My daughter Anna loves her participation trophy for playing soccer. It made her want to play more soccer, practice more, become a better player.
You know what? She gets to play on my lawn, too.
Why do coaches call pass plays when they get in goal-line situations? Riley and Danny Langsdorf are not alone here. Football today in general is overrun by an epidemic of passing in obvious run situations.
I asked Riley about the two passes on first-and-goal at the 4 on Saturday night. Here's what he said:
"With what we have, we should have run. In retrospect, you might not want to make that an option. Might want to run the ball.
"I've also seen a lot of those bubble screens, with the right look, work really well inside the 10. You may get a look that you like, and get a block and Jordan's (Westerkamp) going to walk in.
"After that, passes are pretty much set up according to the game plan. That ball (Tommy Armstrong's interception) was actually not a bad choice of where to go, it was a bad choice of how to throw it. That ball has to have that up and down (trajectory) to it. He threw that for a touchdown against Miami in almost the same coverage, but with better trajectory."
It's hindsight, but Imani Cross had a pretty good trajectory on his carries, too.
The Missouri football players didn't just change their campus. They changed the rules for college athletes, period.
It didn't take a union to rally a group of athletes toward a cause. It just took the right cause. And a head coach who backed them.
You think every athletic director in college sports is taking notes? Better believe it.
Athletes have the power, always have. Now that the money stakes are higher than ever, so is their power. But with that comes responsibility.
That doesn't mean a protest will always work. College administrations won't always back down. In this case, it was the right thing.
Next time? It might be athletes deciding they won't play unless they get paid. Would that work? Stick around.
Somewhere, Ernie Chambers is watching with interest and probably a smile on his face.
Maurice Watson Jr. was easily the biggest takeaway from Creighton's exhibition game. What a ball of energy and intensity. Watson, who sat out last season, played the exhibition like it was the NCAA championship game. He's an irresistible force at point guard, who can score, dish and lead. Jays fans are going to have fun watching him.
It's reckless for an outgoing chancellor to extend the contract of an athletic director who still has two years on his deal and will have a new boss next year. It's tone deaf to announce it just after a football loss to Purdue in the midst of a losing season of a first-year coach hired by said A.D. The idea was shouted down and should have been.
Hello, Jess Shepard. Connie Yori is on a pretty good little recruiting run. Right here in Nebraska, too. If you remember when that wasn't nearly the case, raise your hand.
One more and I'm outta here: I'm not sure how many breaks Steve Pivovar has taken in the last 40-some years at The World-Herald. But I got him to take an hour off next week to speak at my Omaha Press Club lunch. Join us at noon on Nov. 17. He'll talk all things Creighton sports (just in time for the trip to Indiana), baseball and old-school Omaha sports. Sure, he'll talk Kansas City Royals if you ask. Maybe if you don't.
Be the first to know
Get local news delivered to your inbox!