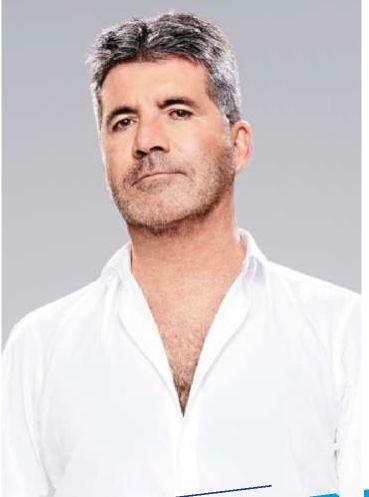 It's hard to forget seeing Simon Cowell on TV for the first time. It was 2002 when the London born judge appeared on American Idol, offering his humorously blunt criticism of young singers who were auditioning to be stars.
But bluster aside, Cowell, 56, has a serious eye for talent. Besides his nine seasons on Idol and his shows in England, he's developed more talent shows in America, including he X Factor (which spawned the hit band One Direction) and America's Got Talent, which now airs in more than 165 countries around the world. As the 11th S season of America's Got Talent premieres on NBC on May 31 (at 8 p.m. ET), Cowell-who joins the AGT panel for S the irst time — discusses why we're fascinated with this kind of TV, as hopefuls of all ages put their singing, dancing, juggling, acrobatic, magictrick, joke-telling, ire-eating (and other) skills to the test.
Why do we love watching talent shows? In this day of reality television, where 90 percent of it is scripted and faked, the irony is that reality TV has become the opposite: unreality TV. he difference in a [talent show] audition is that you actually can't fake it. If you've got to sing or if you've got an act, you have to be yourself. Watching someone vulnerable, who could change his or her life forever with one audition — it's fascinating. It's sort of addictive.
What compels people to put their hearts and souls onstage for all of us to see? Because of Facebook and YouTube, the whole world's auditioning at the moment. You know, "Here's my thing on YouTube" or "Here's my pictures on Instagram — like or dislike?" We've become quite extroverts. Everybody wants to be famous in his or her own way.
What do you think constitutes talent? I find that very difficult to define. Having the ability to sing well is one thing. Charisma's really important. But being remembered, I'd say, is probably the most important thing nowadays; you've got to have something people remember you by — which is what I think Susan Boyle had at that time. She had a great voice, but she had something people related to.
Do you think everyone has some kind of talent? I think everyone's got something. You take Madonna — she's never going to say she's the best singer in the world; she's not. But her turn in life is managing to stay relevant for what, how many decades — '80s, '90s, now? Four decades! hat's ridiculous! hat's a talent, to market her job.
What's your talent? I think I am good at finding talent. I've got a pretty good eye, a pretty good ear. And I can kind of see into the future a bit. I can see beyond what's standing in front of me now.
Have you ever participated in a talent show, other than as a judge? Never in a million, billion years. I think God had a word with me when I was very, very young and He said, "Stay this side of the desk."
You never even performed as a kid? Just once? Well, yeah, I did once perform in a play, myself and my brother. And we were so bad, we got written up in the local paper as two of the worst actors [the critic had] ever seen! Because we laughed the entire way through the play. We were only doing it for fun, and I remember getting the review and bursting out laughing.
You've been known for being very blunt when you judge. But do you have a soft spot? Yeah, I love animals. hat's my main thing. I don't like bullies to animals or kids; I think that's kind of a sickness. So when I meet someone who has done that, it repulses me. So I work a lot with animal charities.
Beyond entertainment, what purpose does a show like America's Got Talent serve? Being inclusive, I think. Having as few rules as possible. I love that anyone can come on this show and, potentially, change his or her life.