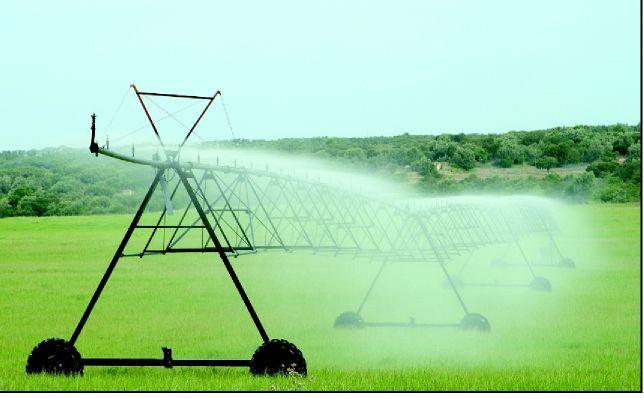 Agriculture uses an estimated 70 percent of freshwater withdrawals globally and 40 percent of freshwater withdrawals in the United States, according to the U.S. Geological Survey.
This consistent pull on water — along with severe droughts and freshwater shortages across the country — makes water conservation a top-of-mind issue for many farmers and natural resource advocacy groups. Fortunately, technology and awareness have opened the door for many water conservation tools, methodologies and equipment. These innovations make it easy to integrate a new mindset into your farm's operations, one that is focused on preserving our most valuable natural resource.
Here are four water conservation tips to get you started:
Speaking of irrigation, smart scheduling can dramatically decrease water use while improving yields. For the tech-savvy, software programs can gather weather data including local temperature, rainfall and humidity to provide targeted recommendations for optimal irrigation scheduling. Reach out to your local county agriculture extension for tips on irrigation scheduling. The University of Minnesota provides an extensive guide on irrigation scheduling using the checkbook method.
Water conservation can be catalyzed by first taking care of problem-plants that consume significant quantities of water. Phreatophytes fall into this category and include Russian Olive, tamarisk, willows and cottonwood. According to Colorado State University, phreatophytes can reduce "the availability of water to a cropping system and its users." Proper irrigation can take water away from these plans. You can also remove them through safe chemical or mechanical means.
A relatively new integration into the farm operation, laser leveling can reduce water use by up to 30 percent and increase crop yields by up to 20 percent, according to the Texas Water Development Board. This sophisticated land leveling equipment can create ideal field slopes depending on the type of irrigation used. A level field conserves water by reducing runoff and allowing uniform distribution of water.
If you're looking to harness more rainwater, Iowa State University's website describes the process of installing a catchment system to collect rainwater. This 30-foot-by-96-foot hoop house can collect up to 28,000 gallons of water per season, according to the university. No matter your method, now is the time to make an impact on water conservation. Talk to your local extension to see what is financially viable for your operation and make the decision to get involved today.