The House of Afros, Capes and Curls started as a way for Omaha historian and teacher Jade Rogers to connect people who are transplants or live in different parts of the city.
"I wanted to bring people together to find out what they have in common," she said. "A place where we can love, enjoy and celebrate all the nerdy things we are."
Rogers has a special interest in tabletop games such as "Catan" and "Ticket to Ride," so, in the beginning, she gathered people for game nights in her home. The group's first major event was the premiere of "Black Panther" in 2018.
That got an overwhelming response, so Rogers created a nonprofit. It's aimed especially at people of color because there wasn't an outlet for them among people who are interested in "nerdy" pursuits such as sci-fi and fantasy gaming, role-playing, TV, movies and books.
The House, as Rogers refers to it, is presenting its third annual AfroCon — modeled after the legendary ComicCon in San Diego — this weekend. Like last year's, it's virtual. The first one was in 2019 at Metropolitan Community College.
Rogers herself gave the group its unusual handle, which speaks to her credentials as a self-proclaimed — and proud — "nerd."
"The name of the group came from my love of 'Game of Thrones' and (British) Tudor history," she said. "You have to have a house name, a house banner and a house motto."
AfroCon grew out of the uncomfortable feeling Rogers got at similar conventions and her conviction that people of color are often excluded from nerd culture.
"For so long, there has been a stigma attached to being a nerd and another if you are a Black nerd," she said. "Black people were marginalized even in groups of nerds."
Rogers said she knows someone who played "Dungeons & Dragons" as a teen. He was the only person of color in his school and neighborhood, so he was playing with a White group.
He created a backstory for a Black elf, his chosen character, but his fellow players said he couldn't do that because there was no such thing.
"So he played for years as a White character because they told him he couldn't be a Black elf," Rogers said.
In addition to giving nerds of color a safe space, she wants young people to know that if they have so-called nerdy interests, they can use that to their advantage.
If you love video games, for instance, you can turn your passion into a career by creating a game for profit. Same with comics and anime, though young people of color aren't often pushed in that direction, she said.
AfroCon will address that with two presenters who are board game designers, Marcus Ross of Omaha and Eric Slauson. Both have games in stores and at Amazon.com.
Other sessions at the Saturday and Sunday event include meetups between fans of various pop culture topics as teen anime, "Star Trek," magic, "Power Rangers" and more. There will also be storytelling and yoga, and each day begins with meditation.
Those who attend must have a ticket, ranging from $10 to $20 and available at afroconomaha.com. The event is geared toward all ages.
Rogers said speaking up about the lack of diversity in gaming has made a difference. "World's Fair 1893," a board game, was called out for having no Black characters, even though Black people were at the fair. That prompted the game's manufacturer to add four people of color, she said, two men and two women, including journalist Ida B. Wells and abolitionist Frederick Douglass.
Omahans Miklos and Starla Fitch, who produce the YouTube show "Our Family Plays Games" with their teenage son, will present an AfroCon discussion about board games and bringing Black families into the hobby. They were instrumental in the effort to bring Black characters to "World's Fair 1893."
And lest you think you're not a nerd and this doesn't apply to you, think again.
"Even people who say, 'I'm not a nerd,' I say, 'Do you read?' " she said. "I want to dispel the stigma around being a nerd."
---
These 10 comic books go beyond the superhero story
'Something Is Killing the Children'
The evocative title of James Tynion IV and Werther Dell'Edera's series indicates only part of what's actually going on in the comic. Yes, something is killing the children in the small town of Archer's Peak, but what that something actually is — and who is trying to stop the deaths — is not exactly what you'd expect. It's next-gen "Buffy the Vampire Slayer" or "Scream," but creepier.
'Lazarus'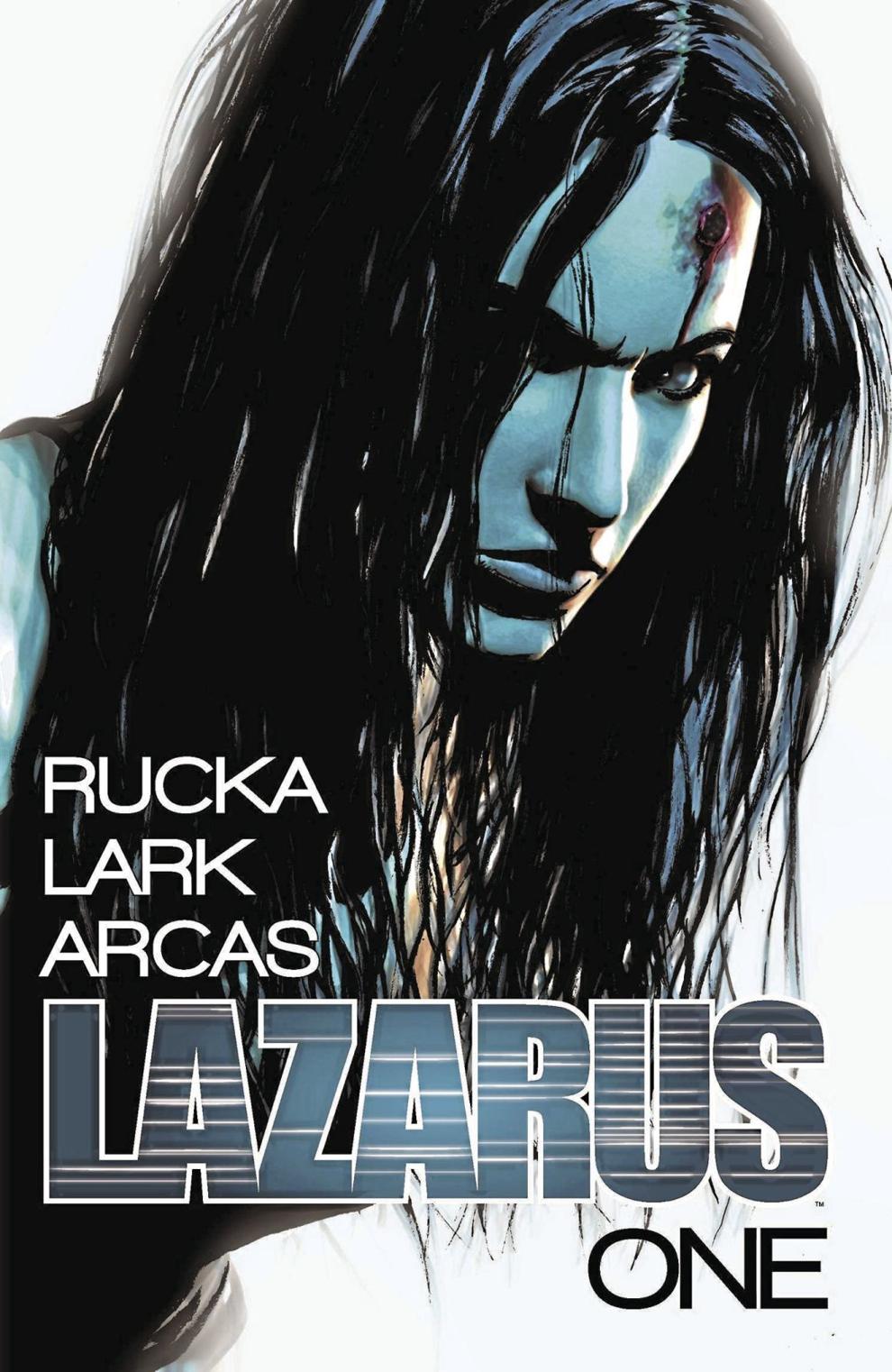 In the future imagined in Greg Rucka and Michael Lark's dystopian series, corporations rule the Earth. Under the guise of "families," they've created something that's part feudal rule, and part industrialization on a grand scale, and the Lazaruses — genetically modified soldiers — serve the interests of each of the 16 ruling families on the planet. The result reads like "Game of Thrones" meets "Blade Runner" and Occupy Wall Street.
'Fran of the Floods'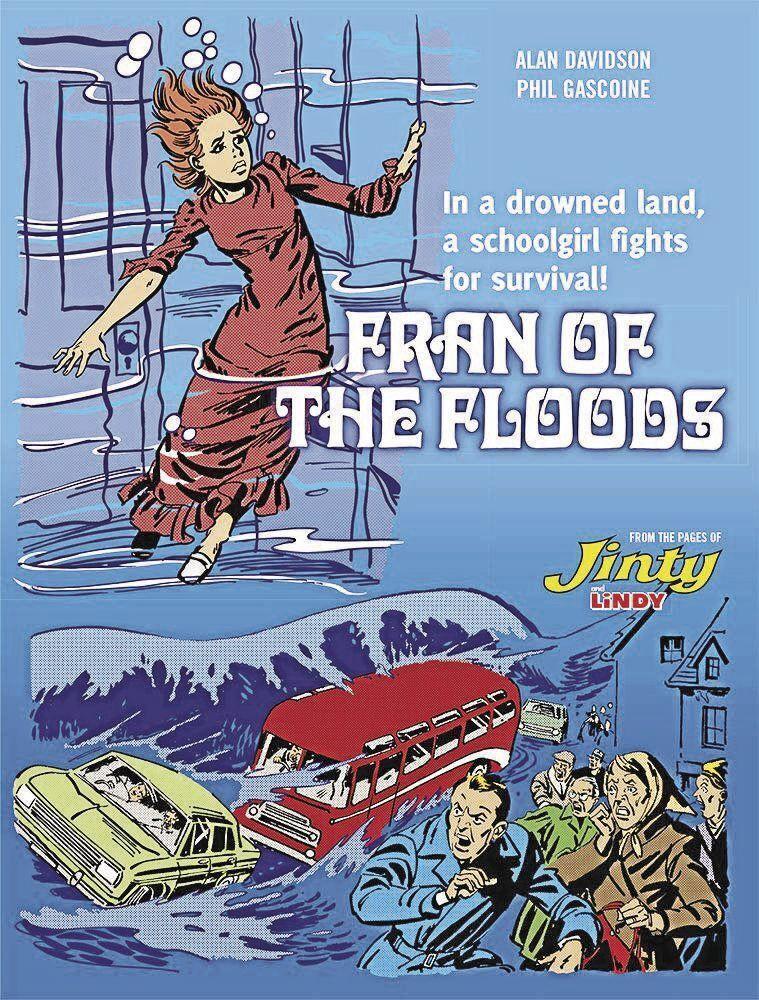 Recently republished, Alan Davidson and Phil Gascoine's "Fran of the Floods" is a surprisingly grim tale in the otherwise unthreatening "Jinty" UK comics. As if it wasn't bad enough for poor teenage Fran to lose her home when a freak storm floods Britain, she also loses her family and friends while trying to find out if her sister has somehow survived the storms.
'Lumber-janes Vol 1: Beware the Kitten Holy'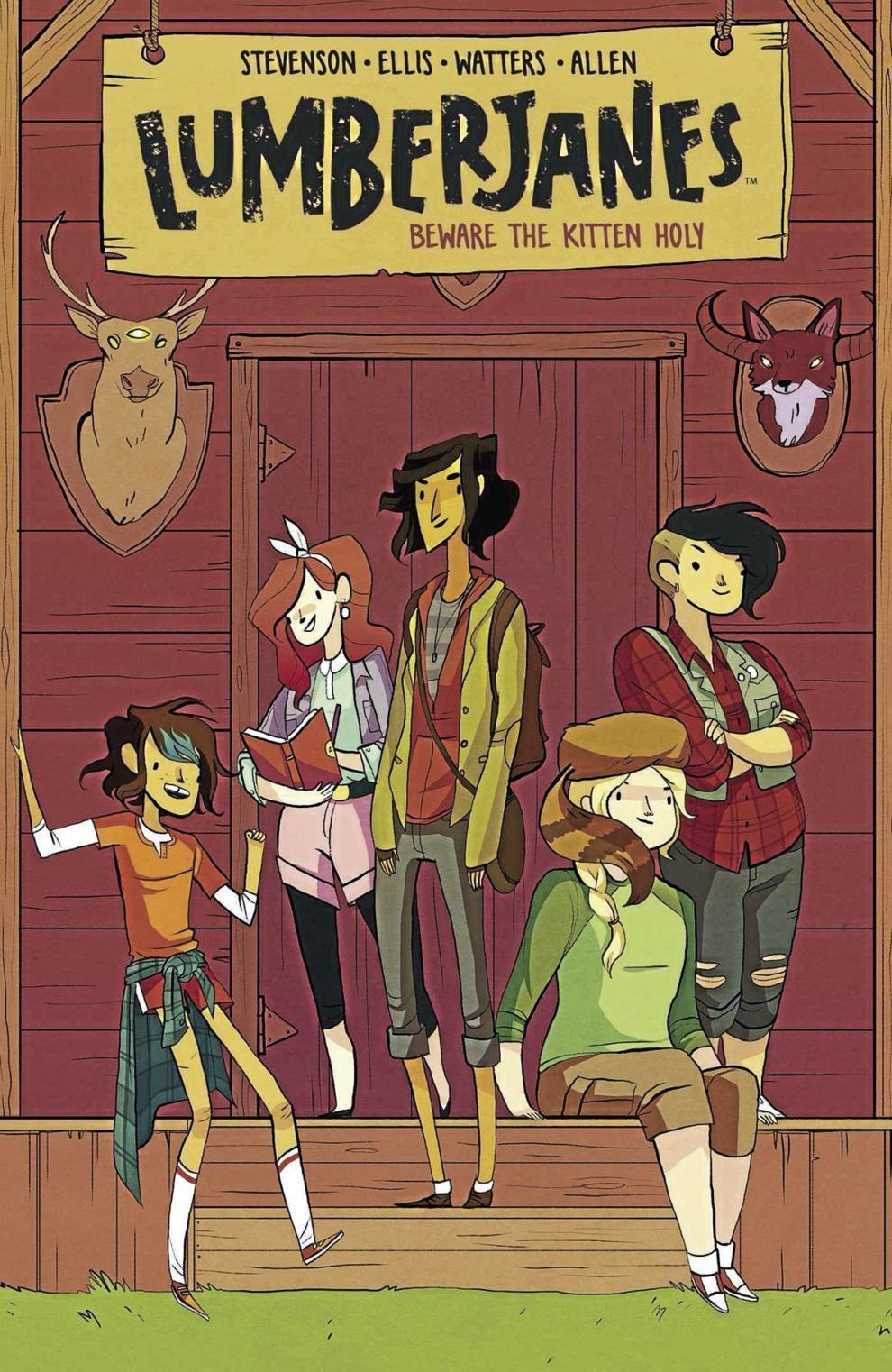 Boom! Studios' "Lumberjanes" — a series that defines the term "plucky" in how it values friendship and bravery in the face of adversity — is a must-read. Created by the team of Shannon Watters, Noelle Stevenson, Grace Ellis and Brooke Allen, the "Lumberjanes" are five teenagers staying at a summer camp where weird things happen regularly — not that anything can really challenge the bond of friendship between the five.
'The Hard Tomorrow'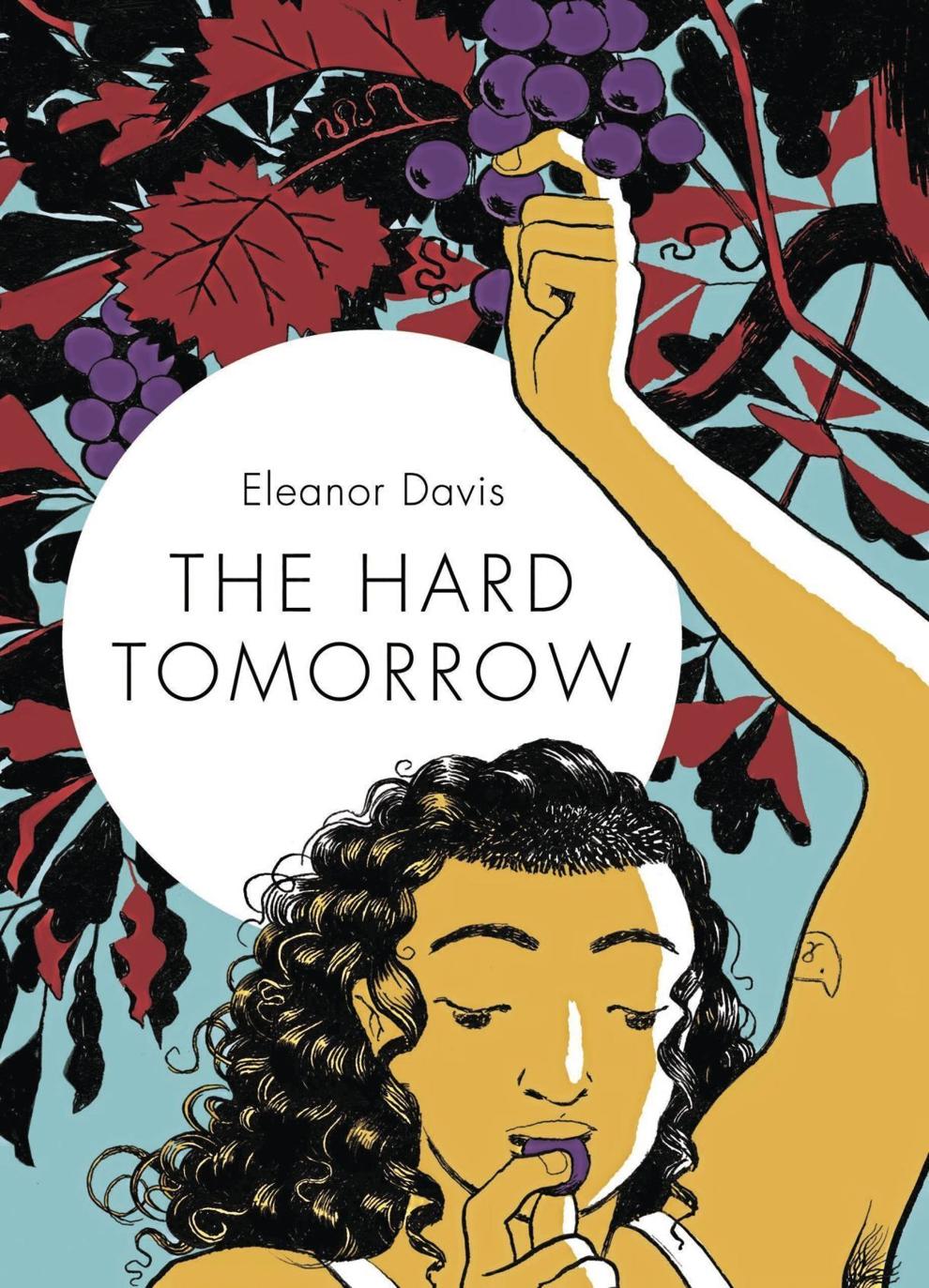 Eleanor Davis' graphic novel about Hannah, a home-health worker, and her relationships with her husband and best friend, is bracing and breathtakingly kind. Set against the recent U.S. political unrest, this book asks difficult questions and doesn't settle for easy answers; it'll also win your heart through Hannah's attempts to have a baby in an era when the future becomes increasingly difficult to imagine.
'Kamandi' Omnibus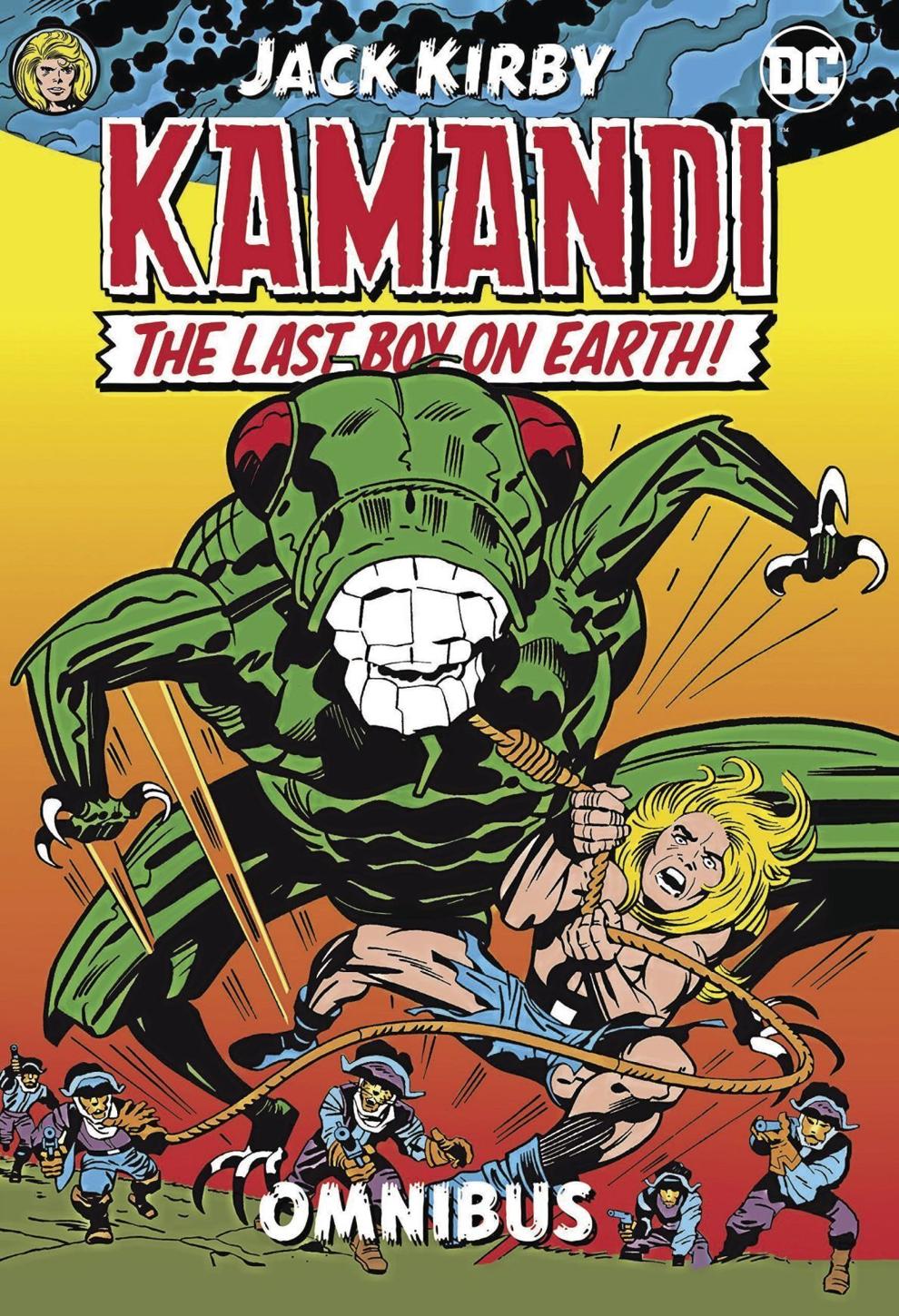 Created by Jack Kirby, the artist behind Captain America, X-Men Fantastic Four and most of Marvel's most famous characters, this series starts from a very basic place: What if a kid was let loose in Planet of the Apes, but it's not just apes that can talk, but all animals? The resulting series — a cult classic from the 1970s — is dazzling, hilarious, thrilling and utterly ridiculous.
'Die Vol. 1: Fantasy Heart-breaker'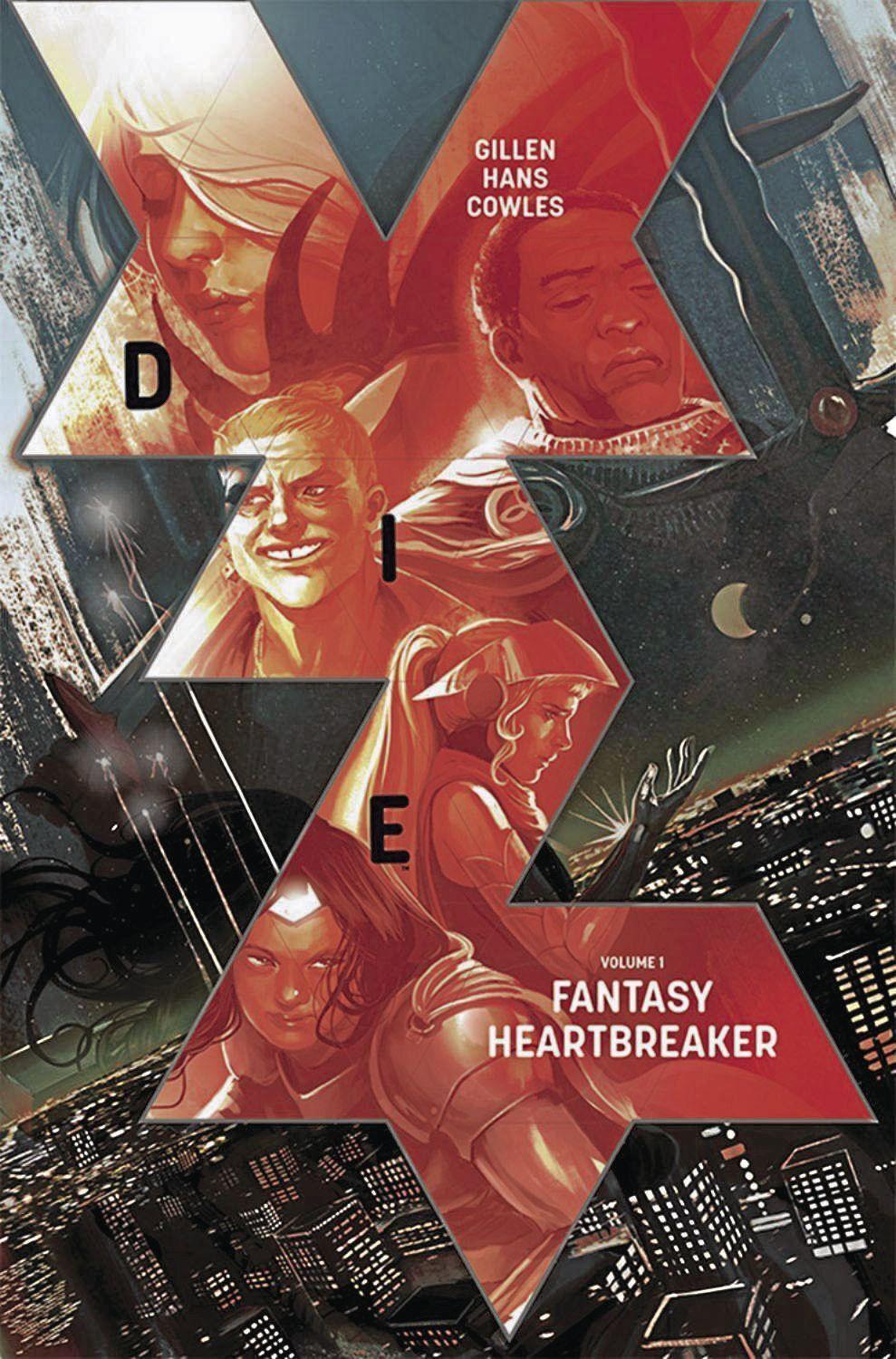 The nostalgic pastime of role-playing games goes very, very wrong in this twist on the fantasy genre from writer Kieron Gillen and artist Stephanie Hans. Imagine "Tron," but with Dungeons & Dragons, plus added horror tropes to keep the characters — and readers — off-balance.
'Beasts of Burden: Animal Rites'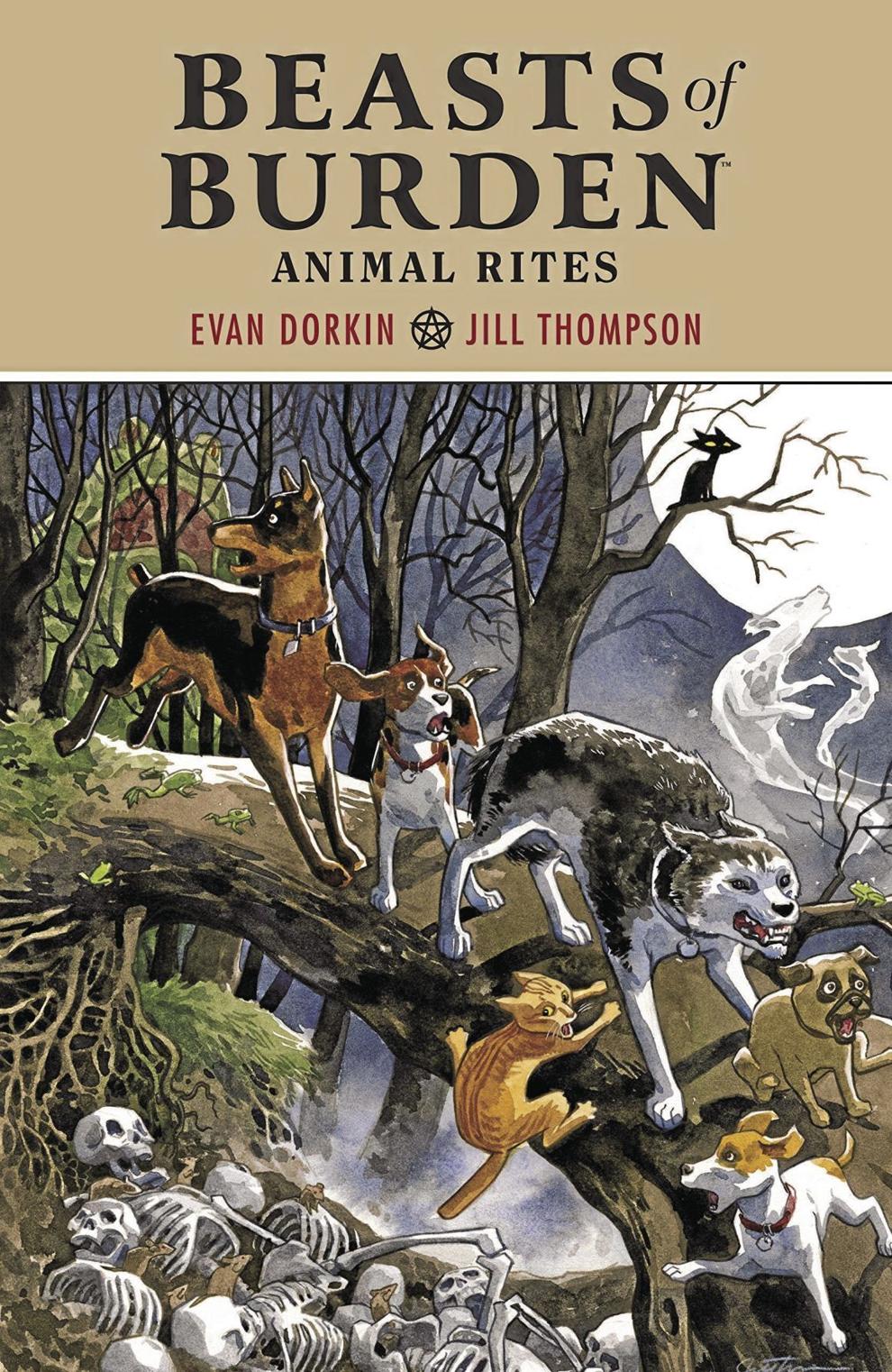 The neighborhood cats and dogs in Evan Dorkin and Jill Thompson's tale are the only thing standing between us and supernatural threats, whether it's spooky magicians, scary zombies or just an outbreak of plague frogs. To make things more exciting, it manages to deal with the topic with no small amount of humor.
'Y: The Last Man'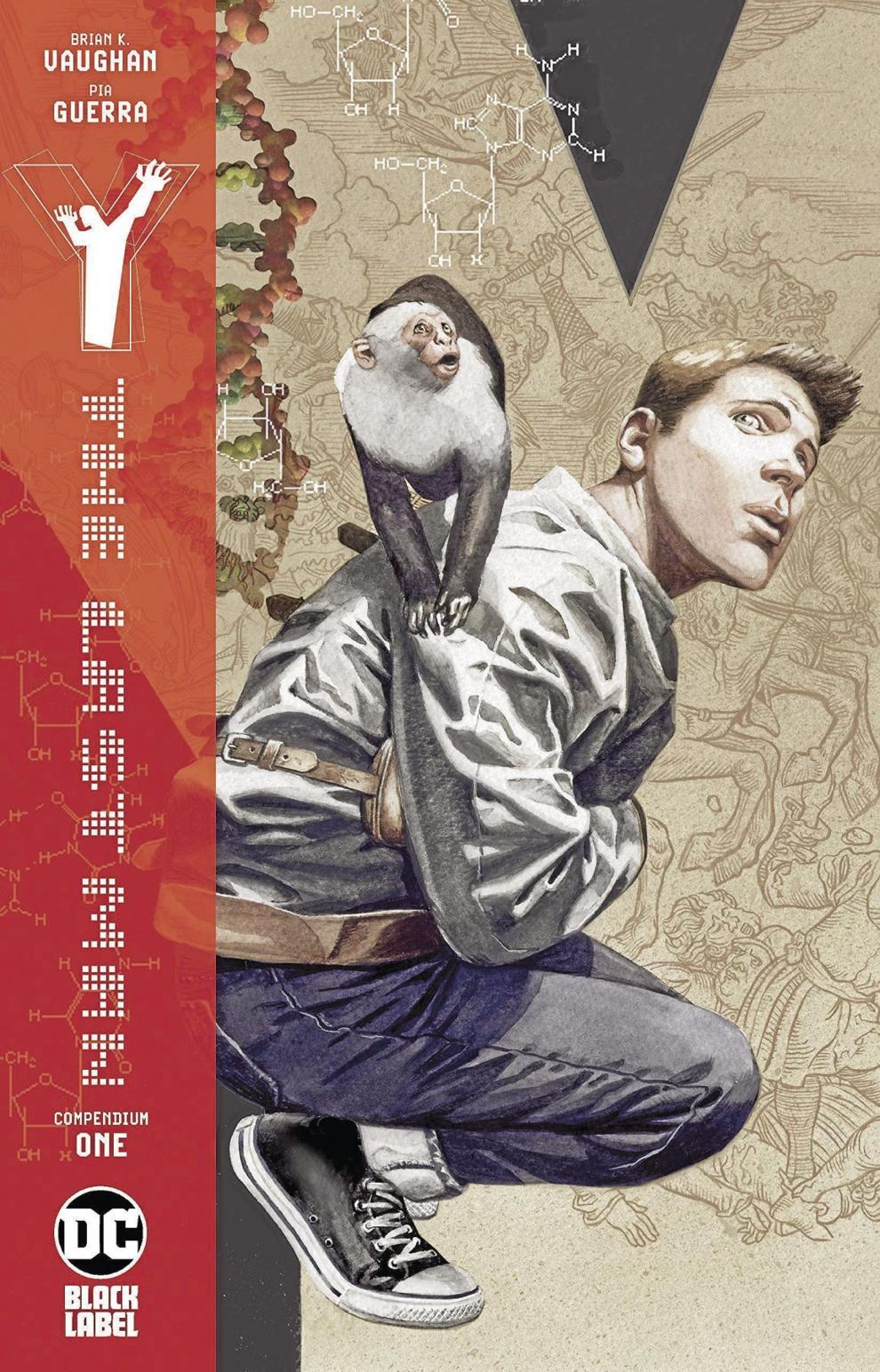 Writer Brian K. Vaughan's collaboration with Pia Guerra hews most closely to "Sweet Tooth," set after a mysterious pandemic that has destroyed males in every species. The series follows the two last males alive, a boy and his pet monkey, as they try and find out what happened and whether humanity can survive without men. Dig in now before watching the TV adaptation starring Diane Lane, Amber Tamblyn and Ben Schnetzer.
'Sweet Tooth' Compendium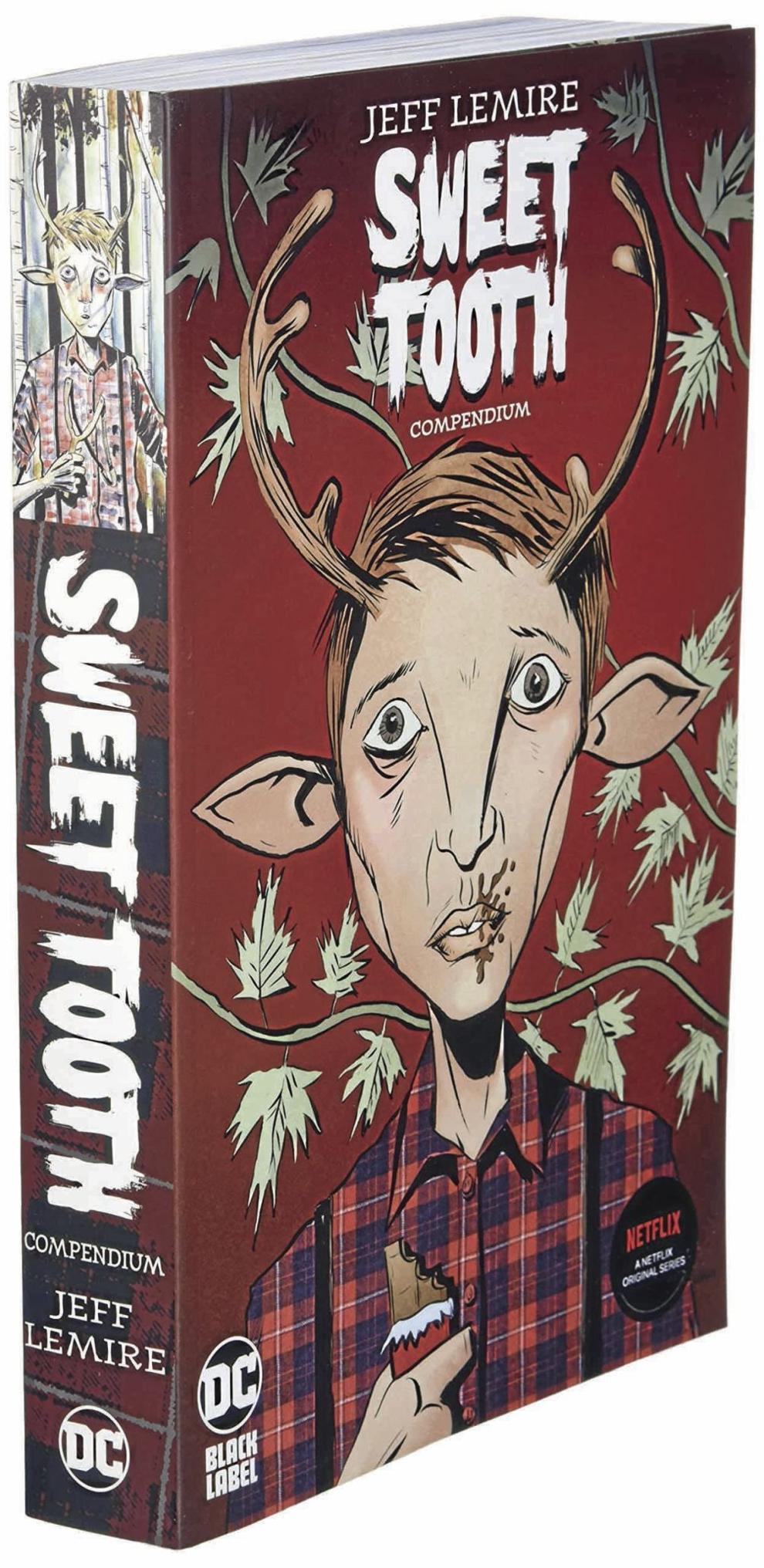 For those familiar with the comic book series, the Netflix show was likely surprising; creator Jeff Lemire has spoken about how the two are almost entirely different takes on the same characters and concept. The comic book is more classically post-apocalyptic, with the pessimism and darkness that suggests, making it ideal for those who are fascinated by the hybrids and the world that led to them, but feel convinced that there's more to the story than it appears — as well as those who want to know how protagonist Gus' story ends.