The event will feature a procession through Little Italy, a Catholic Mass, ceremonial lighting of the festival arch, a bocce ball tournament and more.
Many of the activities have endured since Sicilian immigrant Grazia Bonafede Caniglia founded the festival in 1925 at Sixth and Pierce Streets in Little Italy. She wanted to give Italians a connection to their former home and faith in their new one.
The festival faced a couple of challenges this year: It was rescheduled from early June to this weekend because of the ongoing COVID pandemic and it was forced to move from Lewis & Clark Landing downtown because of riverfront revitalization work.
It's now in front of St. Frances Cabrini Catholic Church and the Sons of Italy Hall on South 10th Street, near its original location.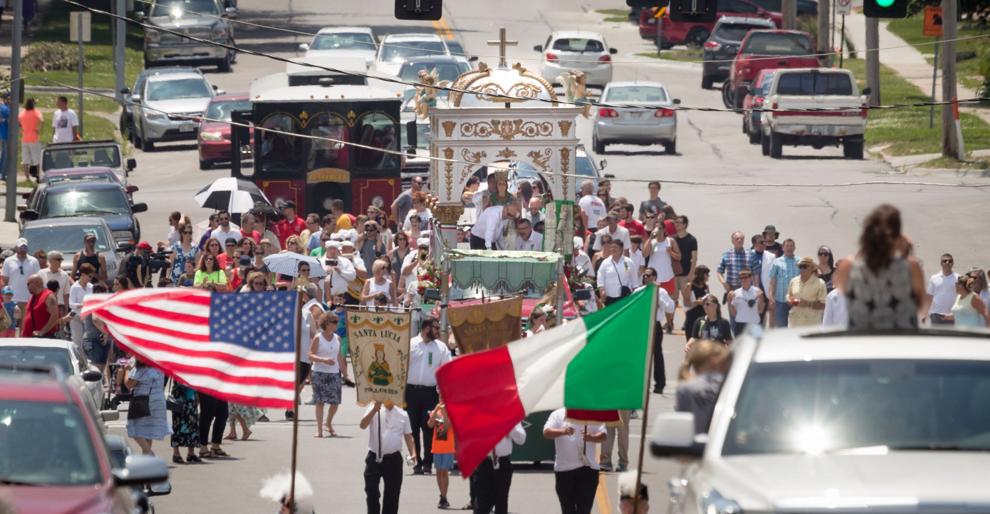 "We are extremely excited to be back in the neighborhood where it all started," festival president Todd Procopio said when the move was announced this spring.
St. Lucia is the patron saint of Syracuse, Sicily, where, historians say, she was martyred in 304 A.D. She is also the patron saint of authors, laborers, salesmen and glaziers, among other vocations. Celebrations of her life have been held in numerous countries.
The Omaha festival has its own band, which will play each day. It's one of the older marching bands in the Midwest. Italian food also is available.
It runs 5 to 10 p.m. Thursday; 5 to 11 p.m. Friday; noon to 11 p.m. Saturday; and 2 to 8 p.m. Sunday.
The annual festival Mass at St. Frances Cabrini Catholic Church is at 11 a.m. Sunday, with the Santa Lucia procession through Little Italy starting at noon.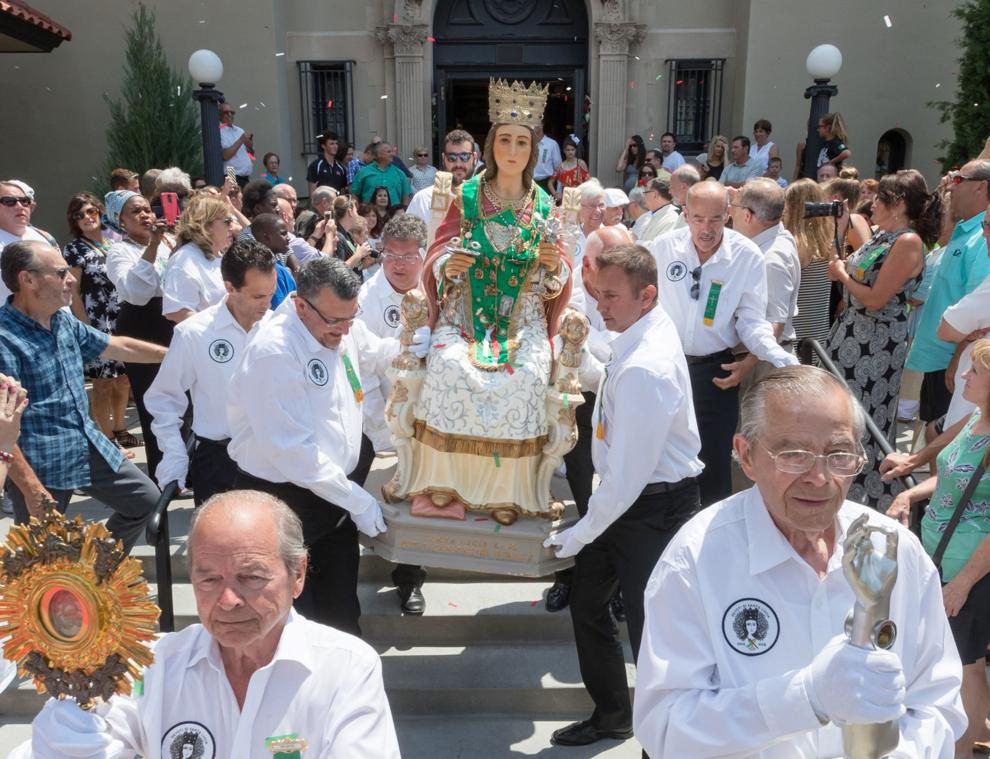 7 p.m. Thursday: Opening ceremony
5 p.m. Friday: Bocce ball tournament
7 p.m. Friday: Cannoli eating contest
4:30 p.m. Saturday: Santa Lucia Festival Band
7 p.m. Sunday: Queen coronation
9 p.m. Sunday: Benediction at St. Frances Cabrini