The American Midwest Ballet hoped to celebrate its 10th anniversary next month as a troupe performing "Swing! Swing! Swing!" in its brand new home.
Instead, because of the coronavirus, the dancers are "Going Solo" from their living rooms, isolated studios and a nearby lake, to name a few locations.
Pandemic safety concerns forced the company to virtually present "Going Solo," its first show since moving to the Hoff Family Arts and Culture Center in Council Bluffs last February.
Because it's not safe for the entire corps to be together, it will feature a variety of solos, either choreographed by the dancer or in collaboration with a choreographer online.
The cancellation of their live show certainly is a disappointment, said Erika Overturff, the company's artistic director.
But it also has been an opportunity, she said.
"Instead of seeing it as a total bummer, we said, 'Let's take this as a challenge given these parameters and still do something cool,' " she said. "It has really opened up some creative opportunities for dancers who haven't had the chance to be a choreographer."
It also has provided a reason to get out of the art center and into some interesting locations. While some dancers are booking individual time in Hoff studios or on its stage, others are in their homes or even outside.
"I've gotten a wonderful array of different ideas from dancers," Overturff said.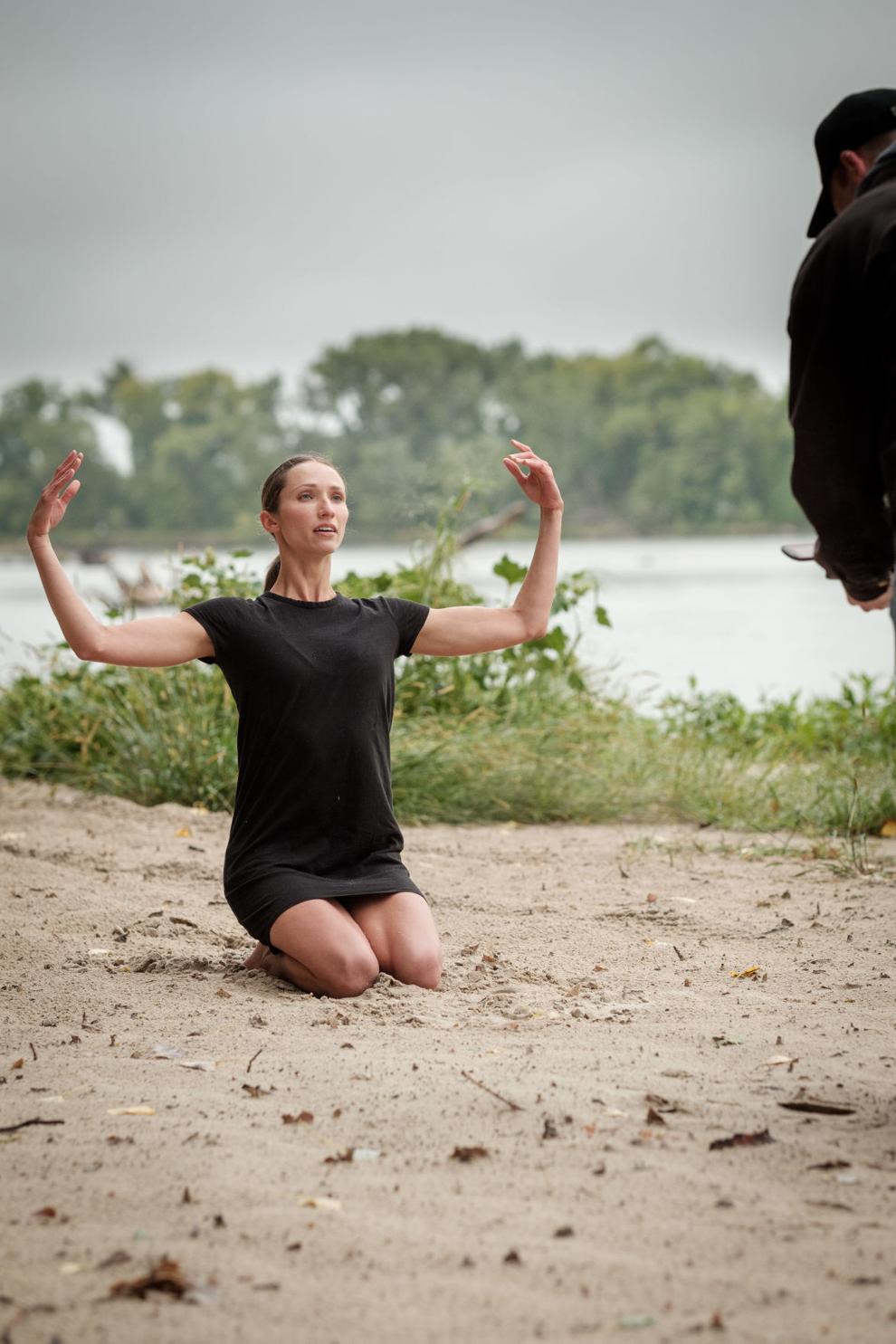 One piece, for instance, has a Pandora's Box theme. In her first turn as a choreographer for a professional dancer, company member Claire Goodwillie is creating the dance for colleague Alyssa Grimsley.
"I've wanted to create a piece that was related to Greek mythology for years," Goodwillie said. "I was attracted to this particular story because, unfortunately, the idea of one terrible thing after another being released into the world felt appropriate for the times in which we're living."
She said she ended the piece on a positive note as a reminder that people must always hold on to hope.
Dancer Erin Alarcon is choreographing her own solo as a tribute to how people are changed by parenthood. She was inspired one night as she rocked her son, Rory, now 2, to sleep.
"My idea is to make a short film that goes between me performing a solo on the stage and me dancing and rehearsing it with Rory in the studio and (at) outdoor locations," she said.
A number of guest choreographers have signed on for "Going Solo," including noted dancer and choreographer Ann Reinking, who has previously worked with AMB.
Lance Glenn is the filmmaker on the project.
"Going Solo" will begin Oct. 2 with the online premiere of Glenn's 2012 feature-length film, "It Starts with a Step," about the founding of Ballet Nebraska. The company was renamed American Midwest Ballet a couple of years ago.
"The film is an inspiring story about people working together to overcome challenges. It seemed like the perfect way to open the 'Going Solo' series," Overturff said.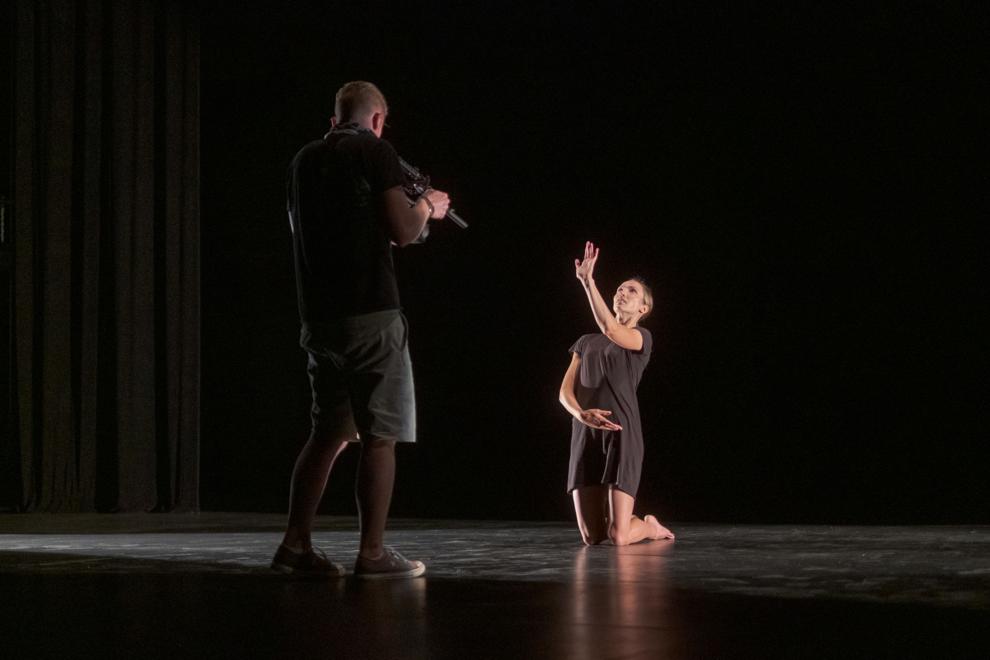 After the premiere, AMB will release new episodes featuring a company member's work every few weeks on its website and social media channels. The new pieces will launch Friday evenings.
And after the pandemic, some of the pieces may be part of future live programming, Overturff said.
The company also plans a series of virtual talkback sessions in which artists discuss their works and respond to questions and comments from viewers.
"Going Solo" will be the centerpiece of AMB Interactive, a new platform on the American Midwest Ballet website that will be the home for all of its online resources for the community.
That will include dance-at-home classes, dancer memory vignettes and, eventually, a new online library for educators. Everything will be free, including "Going Solo."
Dancers themselves are using Zoom for daily company classes, since they can't gather at the Hoff Center, Overturff said.
She thinks "Going Solo" is unlike anything that's happening anywhere in the country. She also said she believes it's the only dance programming in the metro area right now.
"It has turned out to be a pretty special project," Overturff said.