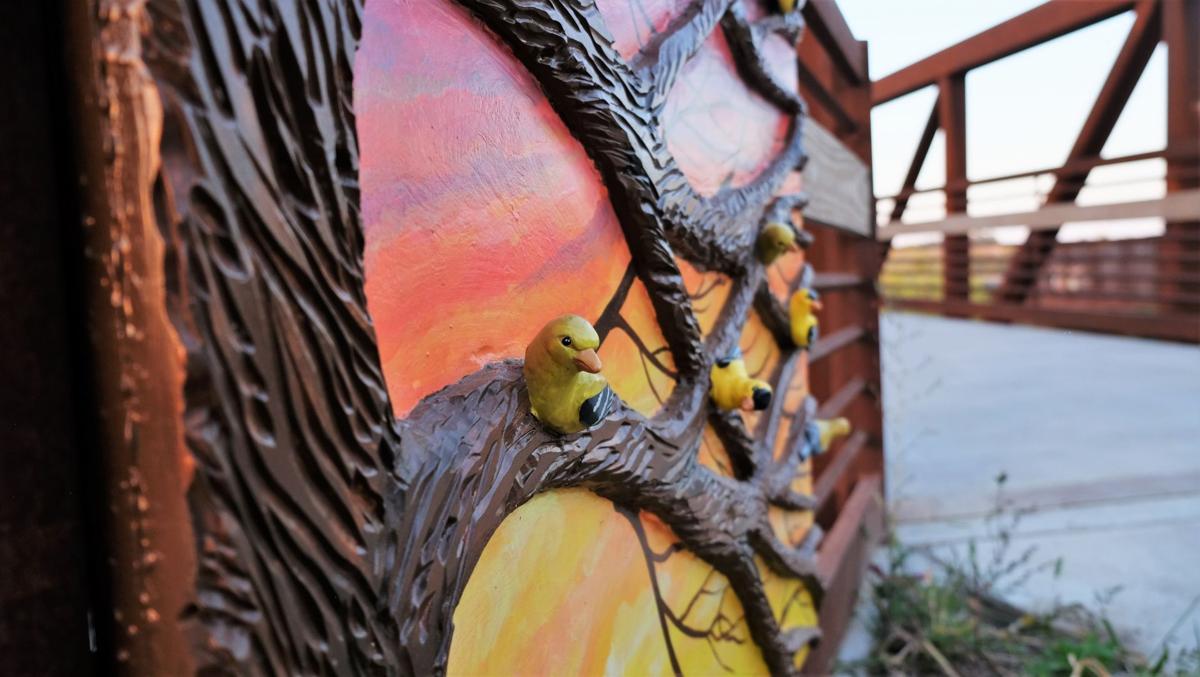 Cait Irwin doesn't complain about the pandemic.
"I've been like a machine," the Council Bluffs artist said of the creative energy she harnessed while sheltering in place. "I have 300 ideas a day. I love creating."
Her fan base has swelled accordingly, thanks to Facebook and Etsy, where she posts photos and comments about her largely nature-themed paintings, illustrations and murals.
"I'm a little biased, but I feel people are craving a little beauty and joy to balance out the craziness of the pandemic," Irwin said.
This summer, a public art project kept her social media followers intrigued.
"People seemed to love seeing the creative process unfold," Irwin said.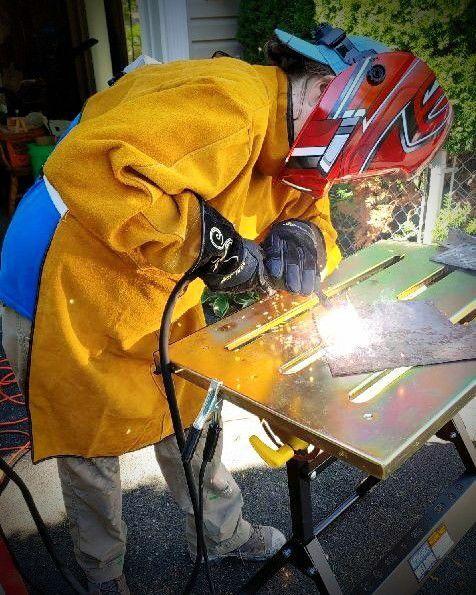 The self-taught artist was the winner of an Iowa West Foundation grant through artFITS (Art on the Frontier Iowa Trails System). The initiative is a collaborative effort of Pottawattamie Arts, Culture and Entertainment (PACE), Frontier Iowa Trails, Golden Hills Resource Conservation & Development, Pottawattamie County Board, Pottawattamie County Planning and Development and Pottawattamie County Conservation.
Irwin's grant project, a trail bridge installation called "Goldfinch Gates," was set to begin in spring 2019, but regional flooding pushed the project into early 2020.
"As disappointing as the delay was, the project was a lifesaver for me as an artist when the pandemic hit," Irwin said. It helped pay the bills.
Art residencies near and far are an important income source for Irwin, who works as an author, children's book illustrator, muralist, mentor to at-risk youths and more in any given year. The pandemic shut down all revenue streams involving travel.
Irwin's inspiration for "Goldfinch Gates" came from nature itself.
"The whole thing in artFITS is how a piece will interact with the space," Irwin said. "It was important to go there and walk and think about what I wanted to do."
She loved the sight of goldfinches flitting about, seemingly leading her down the trail.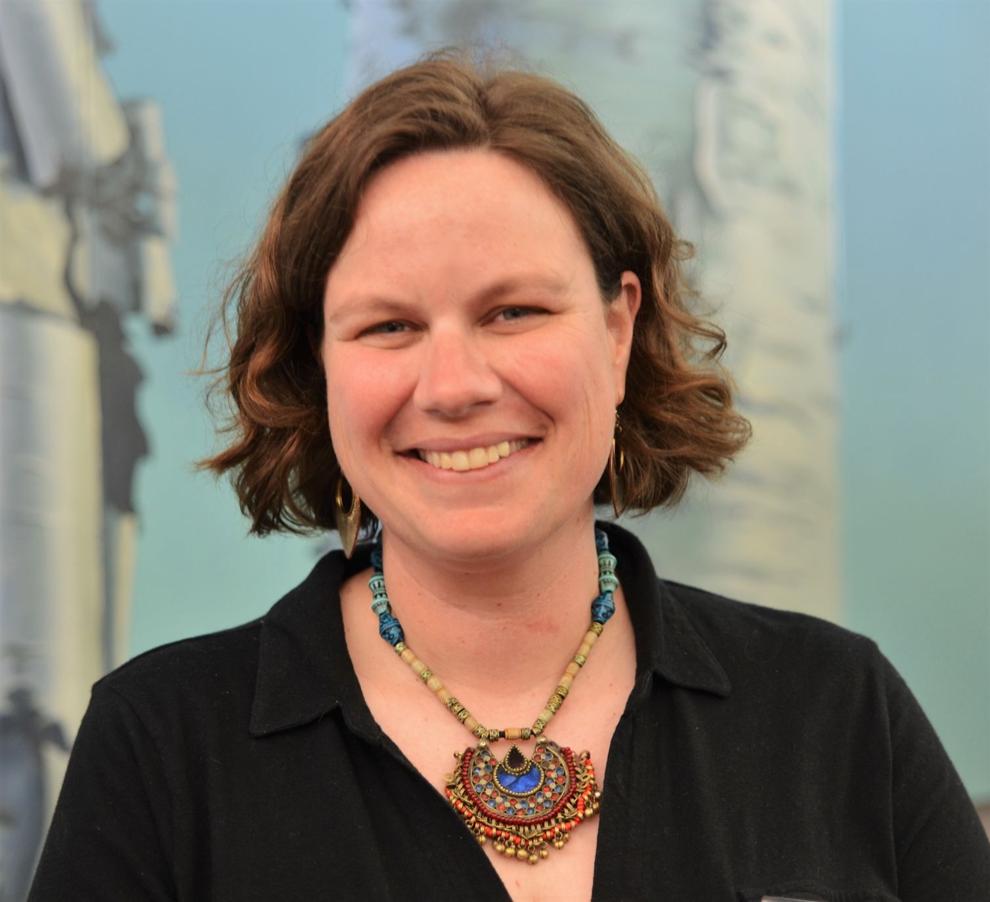 "They looked like dolphins bobbing in the sky," Irwin said.
She started sketching on the spot and came up with a plan for a pair of 3½-by-4-foot art panels for each end of the bridge. Each panel would feature goldfinches — Iowa's state bird — sitting on branches against a golden sky.
Irwin sculpted the goldfinches — 32 total — slightly larger than life to enhance their visibility from a distance. The yellow-and-black resin songbirds are perched on branches carved from high-density urethane (similar in consistency to balsa wood), painted and sealed to withstand the elements.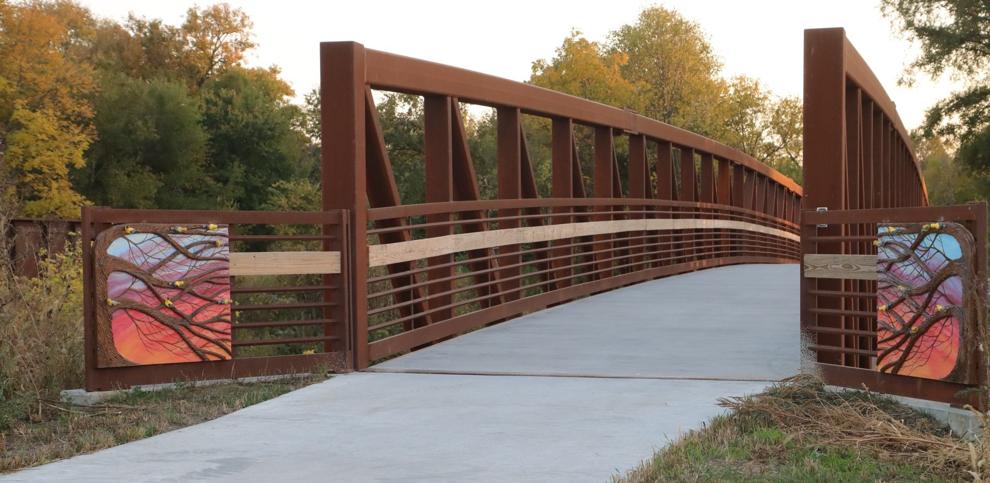 Her plan called for anchoring the panels in place, so she learned how to weld.
"It was born out of practicality," Irwin said.
A professional welder would be too expensive. Besides, she was interested in welding as an art medium. She reached out to an old friend and professional welder for some starter tips, watched a lot of YouTube videos, read several how-to books, bought welding tools and gear and began practicing.
"I felt like a kid the first time I struck an arc," Irwin said.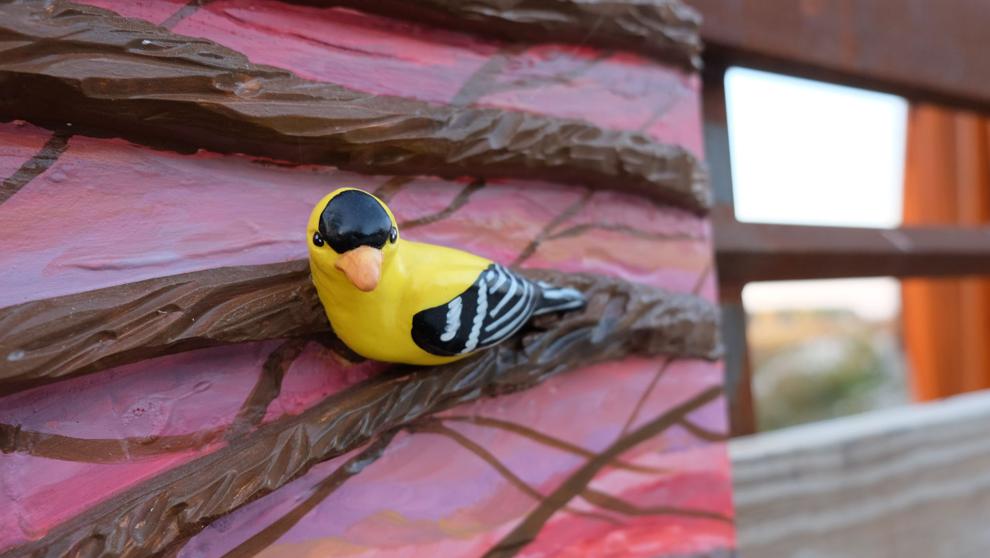 The day of the installation, she rented a generator to weld in the field.
"It was an extremely challenging site," Irwin said.
Up until that day, she had been practicing in a controlled environment. Now she was working at precarious angles on rocky, steep terrain above a creek.
"Weird weather and some slight equipment hiccups threw me for a loop," Irwin said. "In spite of it all, I got it done, and those panels aren't going anywhere!"
The installation took place on Aug. 10, the day of the derecho, powerful winds that caused damage across Iowa.
She could see the freak storm brewing over her shoulder as she installed the first anchor bolts.
"The wind was so strong, it nearly blew me over," Irwin said of the wicked straight-line gusts.
Irwin, and her dad, mom and aunt who were helping with the installation, raced for their vehicles.
"I watched the panels in my rearview mirror, hoping they didn't blow off the bridge," she said.
They held. And within an hour, Irwin and her crew were back at work with no storm damage to address.
* * *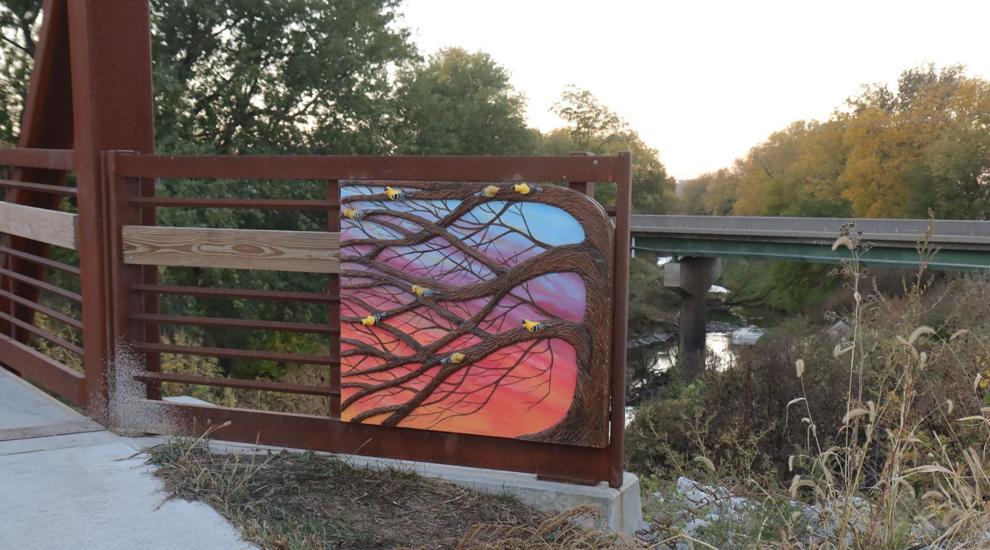 Irwin knew at a young age that she was an artist. Her parents, extended family and close friends supported her conviction, but a lot of adults just smiled and patted her head.
"Luckily, I was obsessed enough to blow past that," she said.
She began painting ceiling and wall murals as a young teen, and later developed her talent for illustrating and sculpting, too.
She made a living working various jobs — bartender, coffee shop manager, cake decorator, rickshaw driver.
"You name it, I did it," she said
When she turned 33, things changed.
"I realized my passion wasn't going to be fulfilled unless I designed my own way as an artist."
In 2013, she established Irwin Artworks as a limited liability corporation and opened an Etsy shop.
Business was going swell that first year until the day she was operating a hydraulic log splitter and the machine slipped.
Two-thousand pounds of pressure came crashing down on her working hand, crushing two fingers. The damage required major surgery and six months of occupational therapy. And even after that, she couldn't always grip her tools and she had chronic pain. The injury, she said, only strengthened her resolve to make it as an artist.
* * *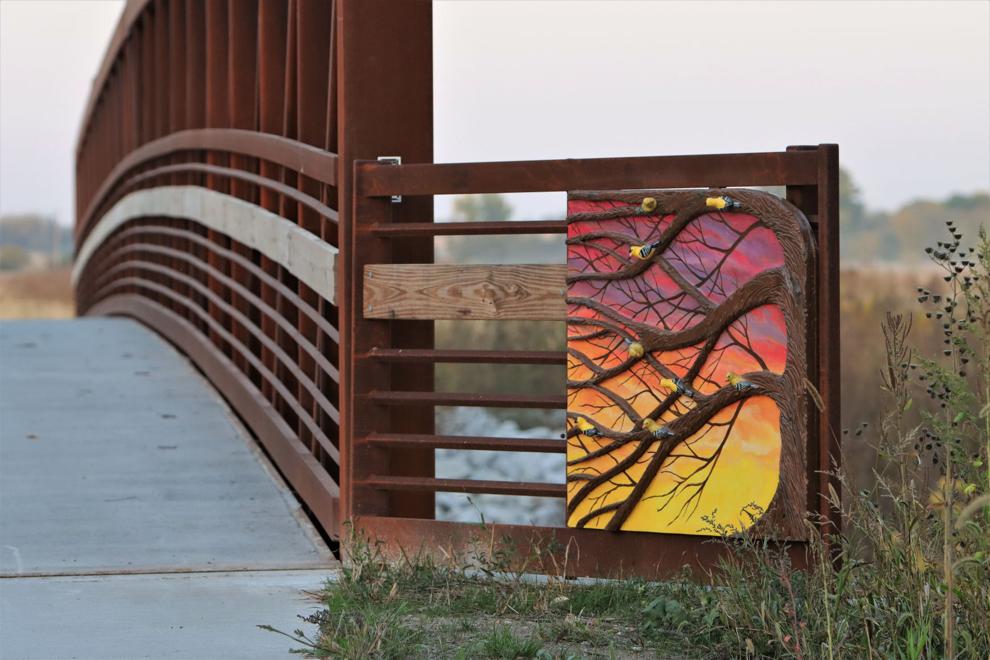 Because of the pandemic, there was no public dedication of Irwin's "Goldfinch Gates."
"I had a bottle of champagne and a steak to celebrate," Irwin said.
That was after two weeks of separation anxiety and daily trips to the site to check on the installation.
"You can just hope that they'll be all right," the artist said.
"I have a million irons in the fire," she said.
Illustrations for children's books. Commissioned murals. Residency applications for 2021.
"I plan on applying to as many residencies as I can because I love being inspired by different places and people," Irwin said.
She's had several in the past five years, mostly out of state.
More immediately, she's stocking her Etsy shop with new pieces, including goldfinch-themed art, and coordinating outings for family and fans to see her "Goldfinch Gates."
It's an easy half-mile walk on a flat, paved surface to the Mosquito Creek bridge from the trailhead near Railroad Highway and Idlewood Road.
"Life's more fun with art," Irwin said. "It's like that bumper sticker, 'I don't remember the last time I was bored.' "
---
The making of "Goldfinch Gates"
The making of 'Goldfinch Gates'
"Goldfinch Gates" at sunrise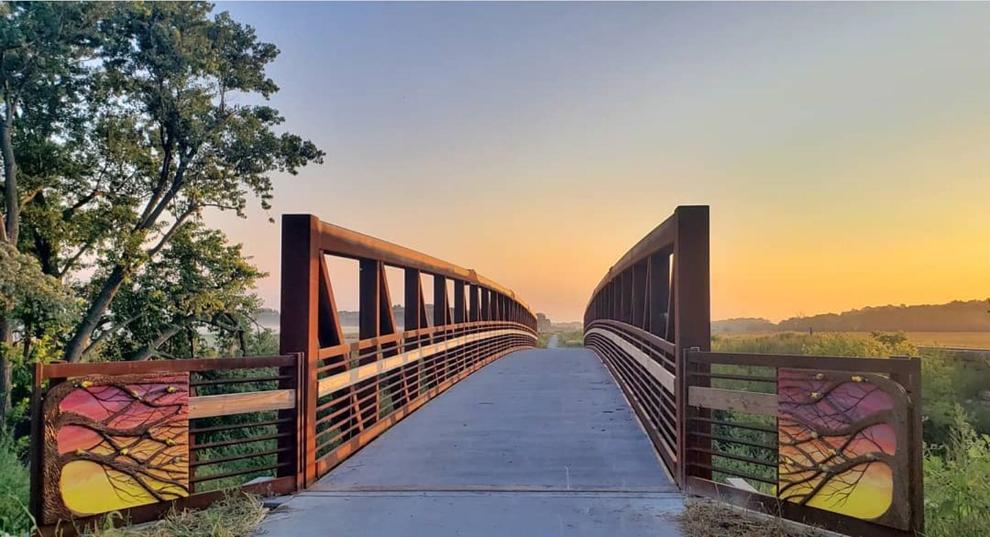 "Goldfinch Gates" concept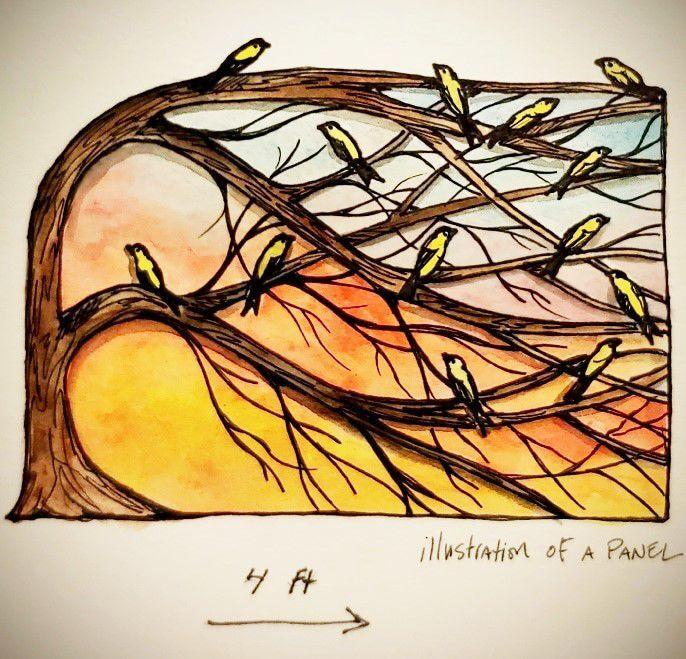 "Goldfinch Gates" in the making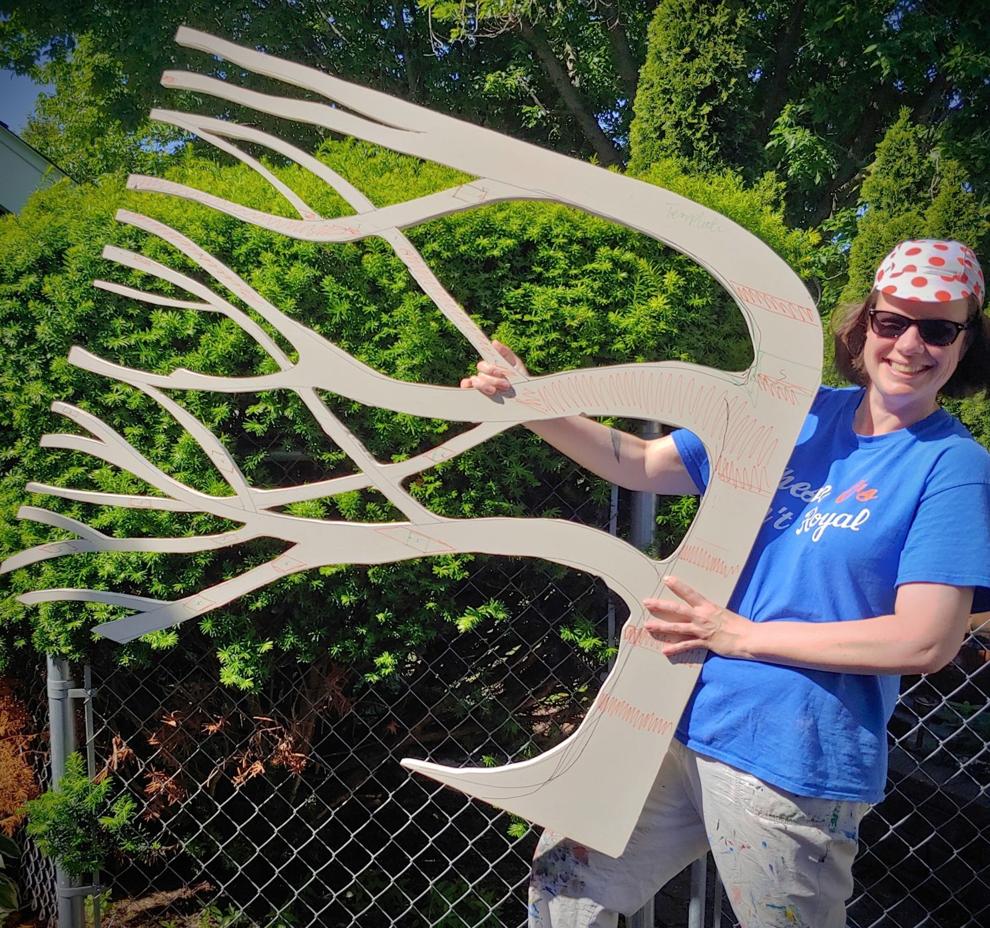 "Goldfinch Gates" take shape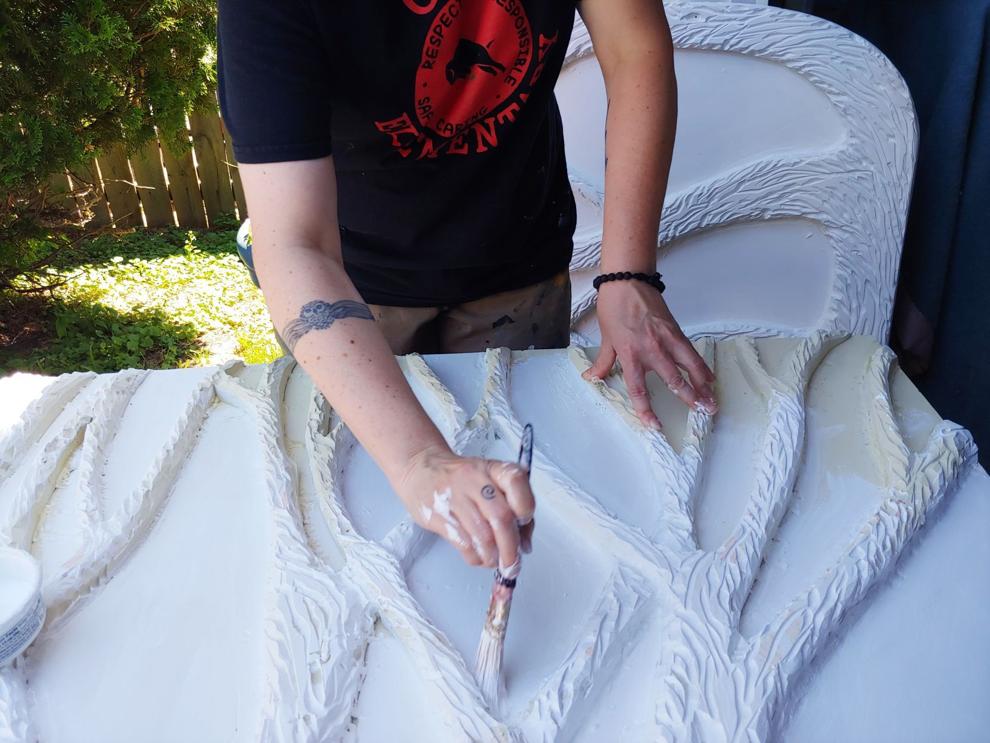 "Goldfinch Gates" detail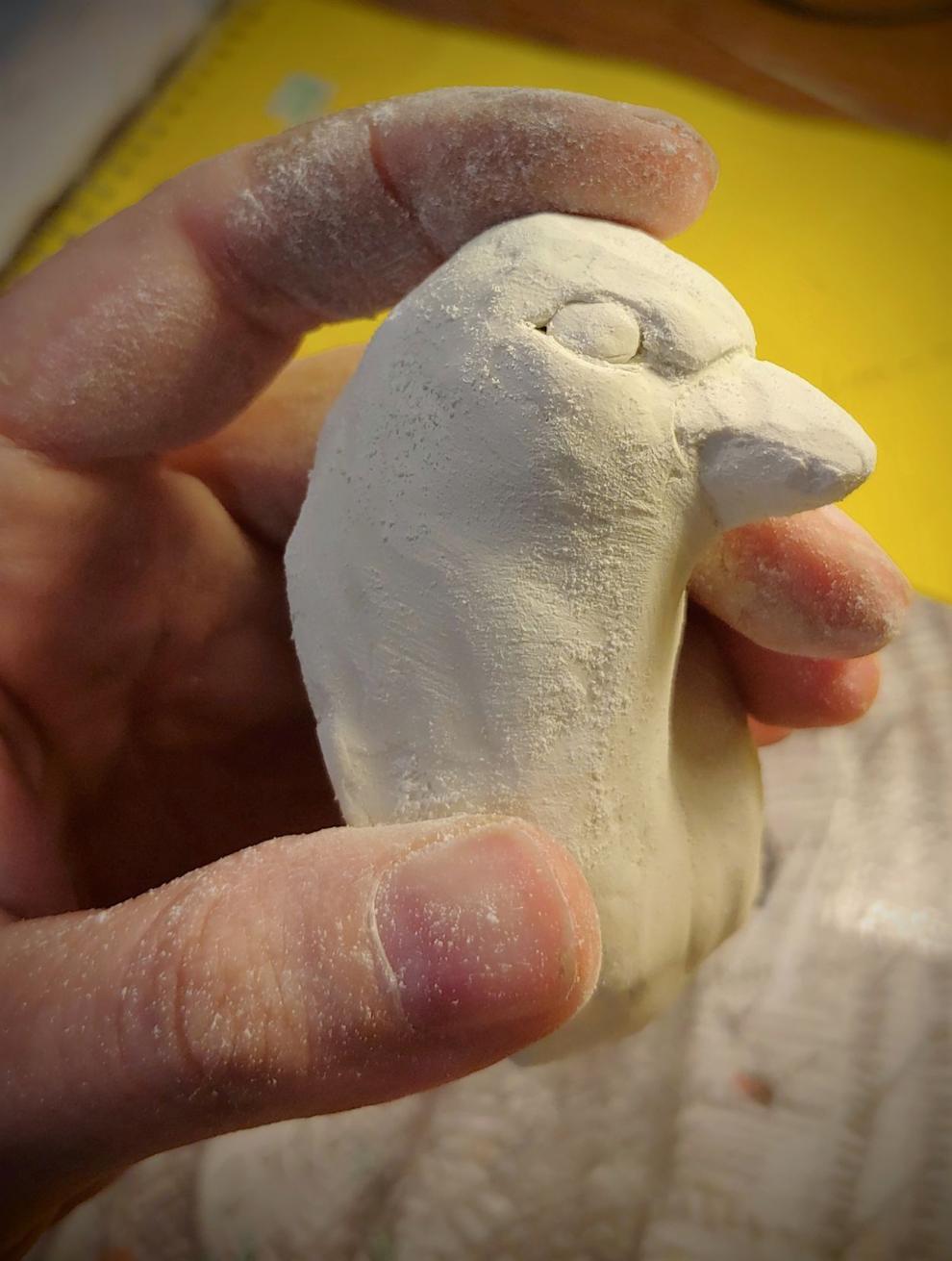 "Goldfinch Gates" bird detail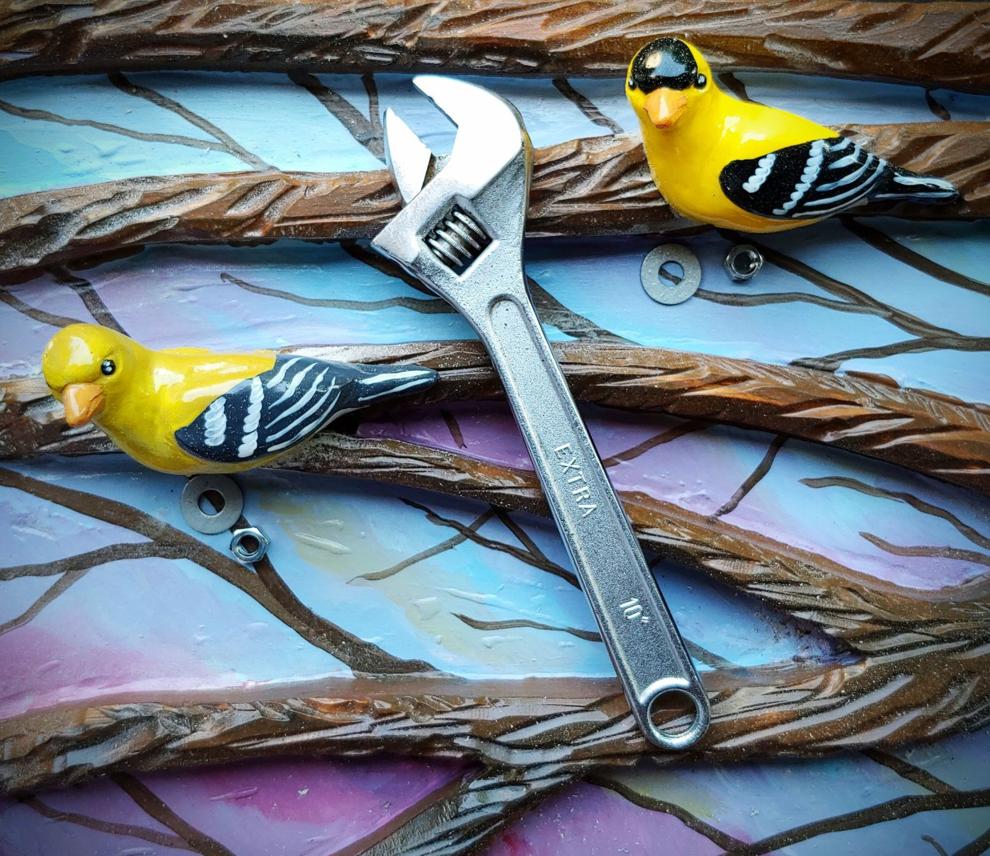 "Goldfinch Gates" assembly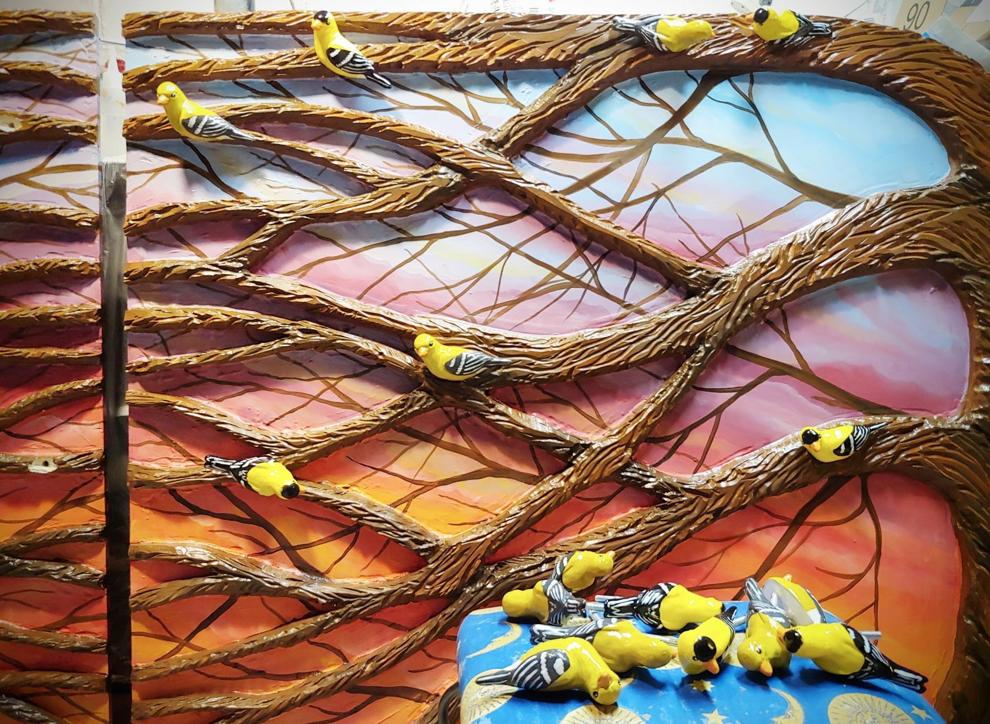 "Goldfinch Gates" construction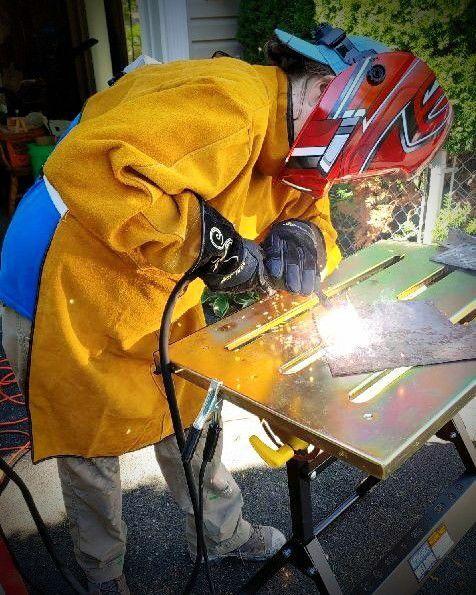 The artist as welder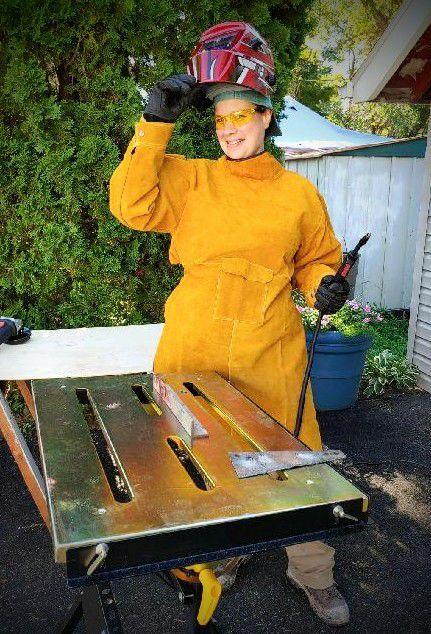 "Goldfinch Gates" installation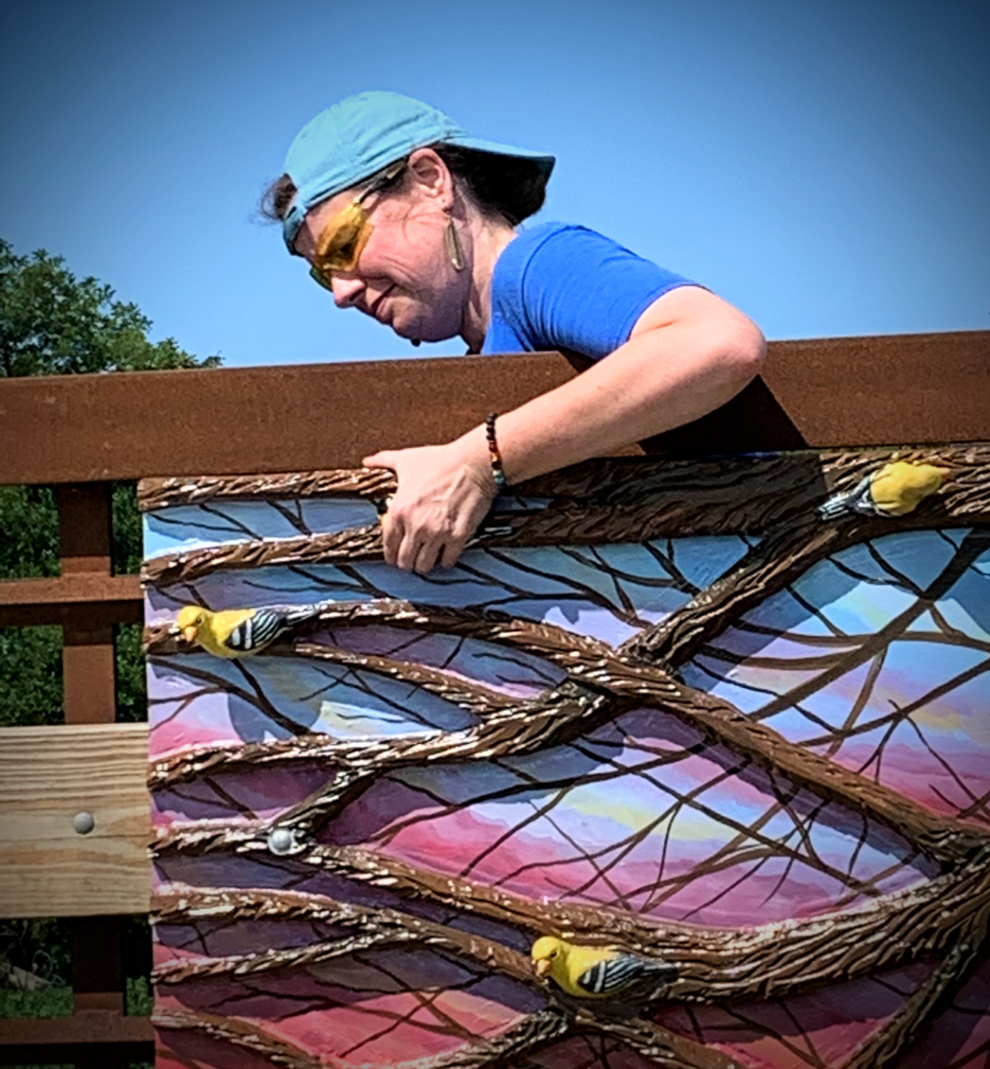 The derecho approaches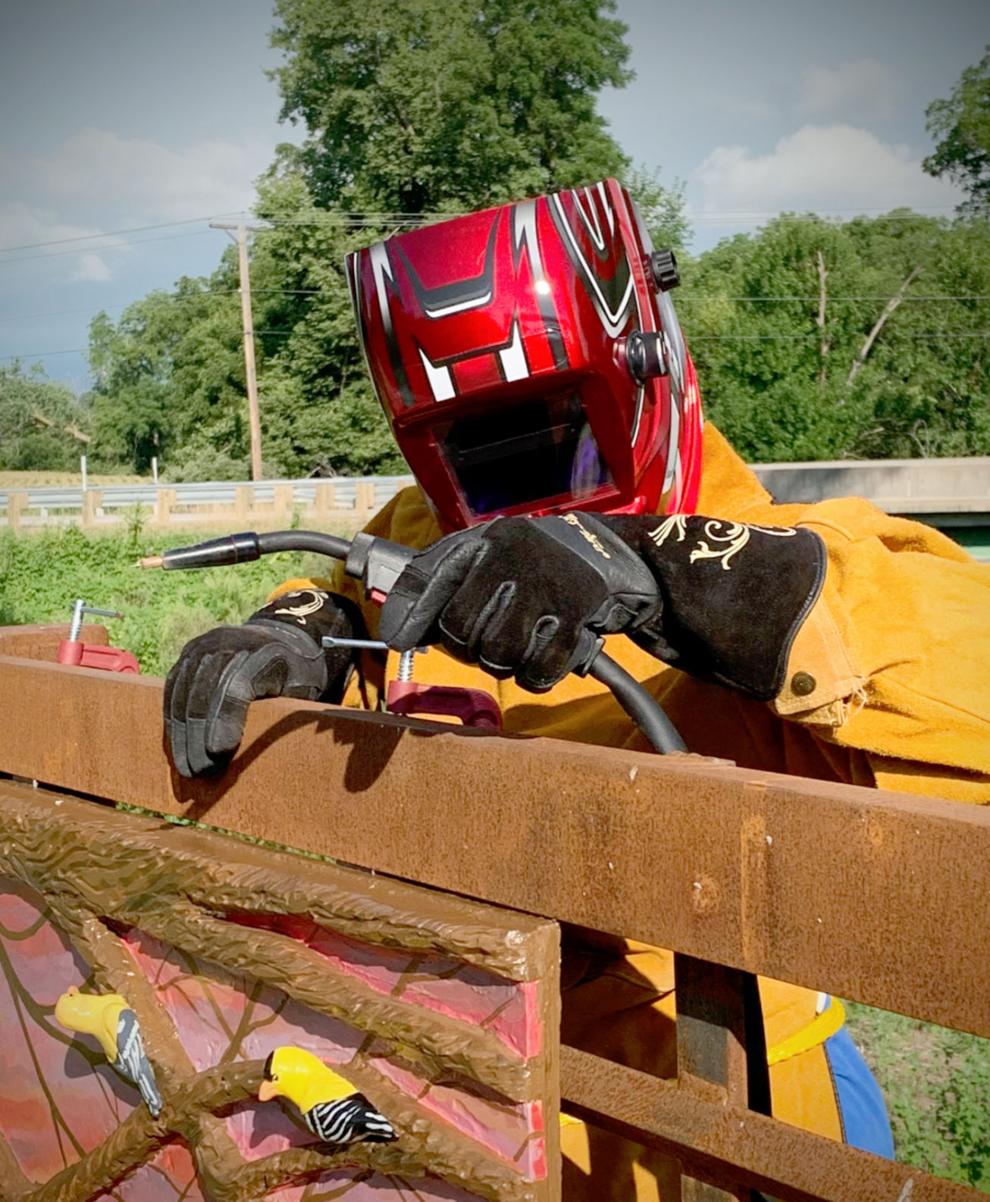 "Goldfinch Gates" in golden light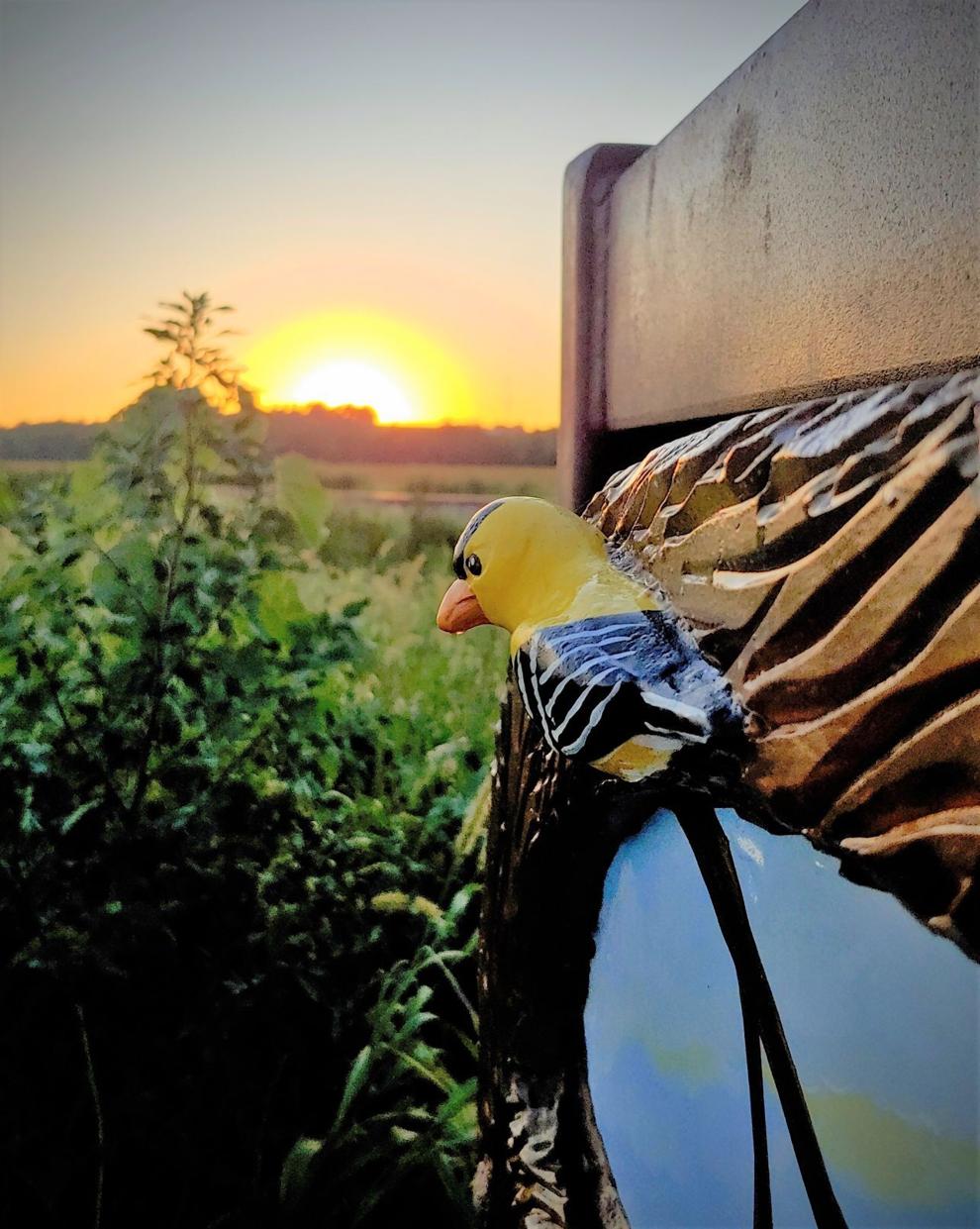 Where to find the installation