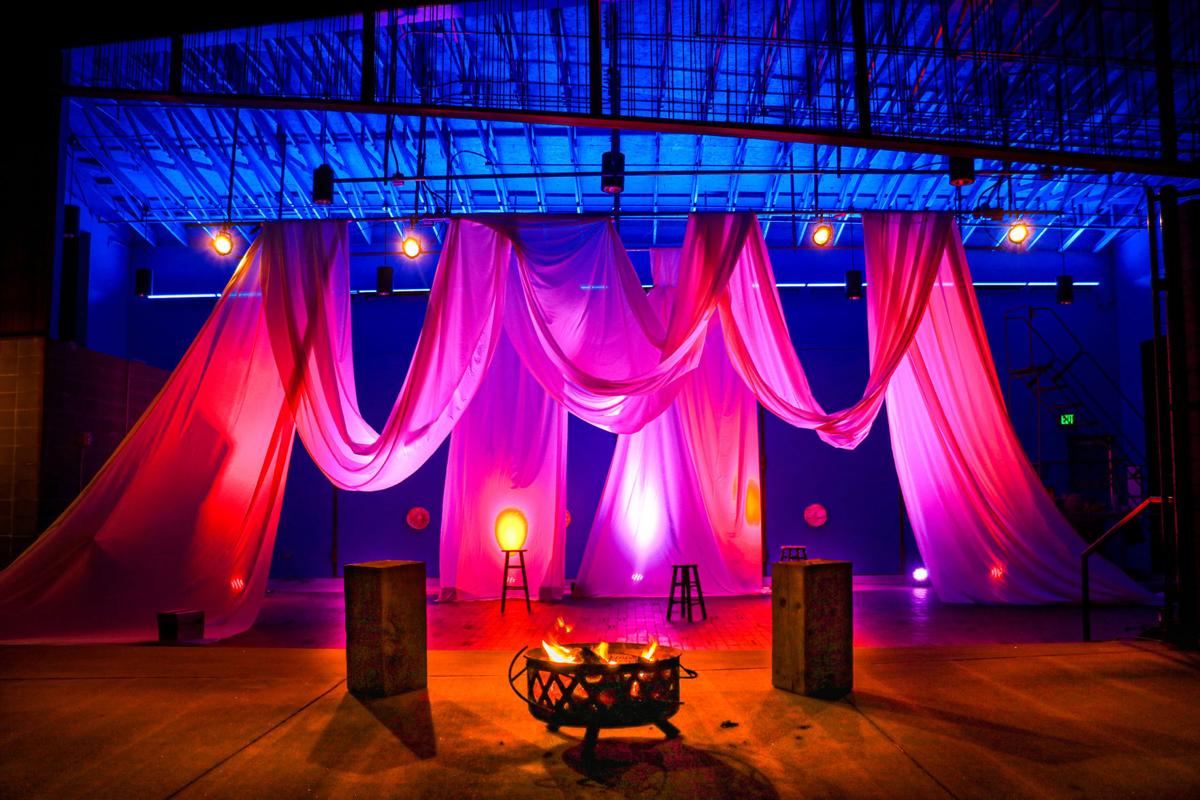 Artistic Director Susan Clement said it seemed like the perfect summation not only for the future, but also for the past, especially during the COVID-19 pandemic.
"We learned how to move forward in a way that embraces our creativity without reserve or pause," she said.
Now, Clement said, the Blue Barn staff is embracing a new set of shows in an era that continues to change. They're ready to welcome back old friends and greet new patrons.
The season includes "Heroes of the Fourth Turning," a play by Pulitzer Prize finalist Will Arbery; the return of "A Very Die Hard Christmas," a popular holiday comedy; William Shakespeare's tragedy "King Lear"; and "Buffalo Women: A Black Cowgirl Musical Dramedy," by local playwright Beaufield Berry.
It also features three "happenings":
The Big Damn Door Festival, a season-long event in which 12 emerging artists develop works that will premiere at the festival in fall 2022. Clement said they're still taking applications from performers, designers and ensembles, with a focus on applicants who are people of color or identify as LBGTQ. "The goal is to explore new pathways to creating new work in a changing cultural and theatrical landscape," she said.
"Musing: A Storytelling Series" are free public events spotlighting tales told by friends and neighbors. There will be no actors or scripts, just quarterly themed storytelling sessions. Omaha performing artist Seth Fox proposed the series based on a similar experience he had in another city.
"I immediately connected with it," Clement said. "You're not coming to see a piece of theater. You are coming to see a piece of community."
"R. Buckminster Fuller: The History (and Mystery) of the Universe," six drop-in performances exploring the life and work of a man said to have one of the most brilliant minds in the 20th century. Hughston Walkinshaw portrays Fuller as the series evolves from a staged reading to a multimedia event.
Sept. 30-Oct. 24: "Heroes of the Fourth Turning," the story of what happens when four young conservatives gather to celebrate their friend's induction as president of a tiny Catholic college.
Nov. 26-Dec. 19: "A Very Die Hard Christmas," what you would expect from a show based on The Best Christmas Movie Ever.
March 24-April 17, 2022: "King Lear," about the madness that ensues when an aging ruler wants to divide his kingdom between two daughters.
May 26-June 19, 2022: "Buffalo Women: A Black Cowgirl Musical Dramedy," a tale of hidden figures living extraordinary lives on the frontier in 1865.
The Blue Barn staff recently embraced flood cleanup as well.
Clement said the backstage area, greenroom, dressing room, shop and kitchen were flooded in last weekend's storm.
Four inches of water poured in "like a raging river," she said.
The team came in the next morning to get rid of the water and set up fans so everything would dry. Wood floors were mostly undamaged.
The lobby was spared by a lucky coincidence, Clement said.
"The door was clogged with so much mulch that no water could get through," she said. "Water raged in at the other corner and came downstairs, but two giant theatrical stage mops were in the way and absorbed it all."
For more information or to donate to flood relief, visit bluebarn.org.
---