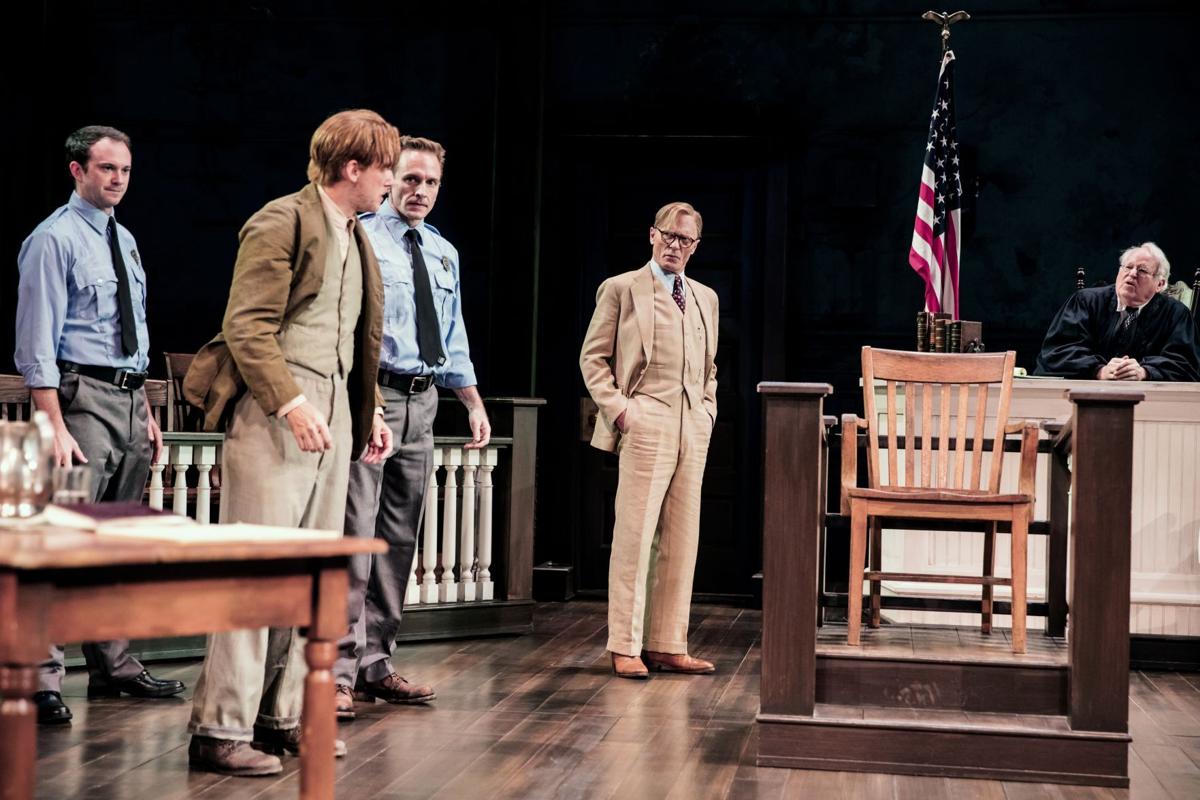 Touring Broadway shows will return to Omaha's Orpheum Theater in May.
Omaha Performing Arts announced a revised season lineup Monday, with new dates for most of the titles it revealed before the coronavirus pandemic began.
The group is calling it the 2020-21 season even though it doesn't start until 2021 and extends into 2022.
One casualty: "Frozen," the smash Disney musical based on the animated movie that spawned "Let It Go," a song made popular by little girls everywhere.
One addition: "Tootsie," a musical based on the hit 1982 film starring Dustin Hoffman and Jessica Lange.
"We're excited to be able to announce the season," said Joan Squires, president of Omaha Performing Arts, which books shows at the Orpheum and the Holland Center. "It looks different than what we originally expected, but we think we have a great lineup for everybody."
"Cats," May 18-23, 2021
"Tootsie," June 22-27, 2021
"Fiddler on the Roof," July 20-25, 2021
"Anastasia," Sept. 7-12, 2021
"To Kill a Mockingbird," Feb. 8-13, 2022
"Mean Girls," March 8-13, 2022
In addition to "Frozen," "A Christmas Story" was canceled, and "Ain't Too Proud: The Life and Times of The Temptations" was postponed, with no new date scheduled.
Squires said she was working diligently to bring all three to Omaha at a later time.
"Anastasia" is now an add-on for season ticket holders. It had been scheduled as a regular-season show.
Scheduling and presenting touring shows is a logistical challenge in the best of times, when all theaters are open and tours freely travel across the country and back.
In the middle of a pandemic, Squires said, "it's an incredibly complex process."
Safety was the first priority. Omaha Performing Arts staff worked with local and national health experts and other arts groups to make both its venues as safe as possible, with ventilation upgrades, touchless tickets and purse checks and more.
Squires said staff members were also trying to estimate when a COVID-19 vaccine would be widely available as they were preparing to announce a reopening date.
In addition, show personnel need time to prepare for tours to resume.
They left scenery and other materials behind when tours abruptly ended in March. Performers were released and have been out of work since then.
Production workers must now move sets to the next city, producers and directors must rehire actors, and rehearsals must resume before musicals will be ready to go.
Some of the performers will return, but others might not, Squires said.
Richard Thomas, who played John-Boy on "The Waltons," had been on tap to visit Omaha as Atticus Finch in "To Kill a Mockingbird," but she has no idea if that will still happen.
Economic factors are also a concern. It's not monetarily feasible for Broadway shows to tour unless 30 to 35 venues across the country are open at full capacity, Squires said.
She said Omaha Performing Arts, like most U.S. venues, has been going slow to be sure that it gets it right. Leaders from most performing arts centers in the nation expect to be operating at some level by May, she added.
Surveys indicate that patrons are ready to return to venues under the right circumstances, she said.
"There's a lot of enthusiasm," she said. "People are eager to return to live performances when they can do so safely."
She thinks downtown business operators and others will also be happy to see Omaha Performing Arts come back.
"Our economic impact (to the city) annually is $48 million," she said.