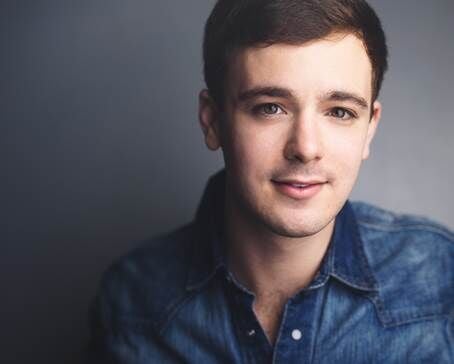 Evan Hansen is all of us at some point in our lives. So says actor Steven Christopher Anthony, who will portray said character in Omaha Performing Arts' upcoming production of the popular Broadway musical "Dear Evan Hansen."
Written by Steven Levenson, with music and lyrics by Benj Pasek and Justin Paul, "Dear Evan Hansen" is the story of a bullied high school student dealing with social anxiety and the stresses that come with being 17 years old in America today. In order to help him, Evan's therapist asks him to write daily letters to himself detailing why each day will be good.
The show, which won six Tony Awards in 2017 including Best Musical and Best Score, deals with important — and sometimes taboo — social subjects including suicide, loss and compensation.
Anthony said we all can see some part of ourselves in Evan, in that everyone has low points in their lives, especially after the last two years with the COVID-19 pandemic as society relearns to connect with each other.
"Who hasn't had a moment where you felt alone, where you felt like 'How am I possibly going to come back from this?'" he said. "Or 'I've made a mistake, I've made a wrong decision' and 'I don't know how to make it better,' and 'I don't know who to turn to.' (Evan) hits a lot of low points in the show but he keeps trying. Ultimately, often, he makes it worse, but he keeps looking for ways to make it better."
While suicide is a theme in the story, Anthony said the script is not a "playbook" for dealing with it, but it is a "conversation starter." The show partners with several nonprofits dedicated to suicide prevention awareness and helping youth who struggle with mental health issues including Child Mind Institute, The Trevor Project, JED Foundation and the Crisis Text Line.
"(The show is) about imperfect humans who make imperfect decisions," Anthony said. "… You're (not) going to come away with 'Oh, now I know what to do,' it's that you are going to come away having great conversations about it. You're going to come away asking questions and really talking about 'How do I show up for the people that need me?' and in turn, 'How do I ask for support when I need it?'"
Capturing the essence of a lead role in a show with such powerful themes can be challenging for any actor, Anthony said, and those actors who portray Evan in other tours and performances each bring their own take to the character. Anthony said his own understanding of Evan is that he is "incredibly perceptive" but always thinks the worst of himself.
"We've all got that narrator in our head telling us all the things we are doing wrong all of the time, and I think while he tries to make a good impression, he's looking at other people's eyes and thinking 'Oh they see right through me. They see the worst things in me,' which isn't necessarily true," Anthony said.
Perhaps the biggest challenge Anthony said he faces in the role is coming back to himself after each show concludes.
"Evan is so anxious and I spend three hours every night pumping myself so full of his anxiety that I have to be really conscious in the rest of my life about counteracting that," he said.
Anthony first worked on Broadway in 2014 in the musical "Book of Mormon." He joined "Dear Evan Hansen" in 2018. The tour was originally set to perform in Omaha in 2020, but was postponed when the pandemic halted live theater performances throughout the country. The show will open in Omaha on Tuesday at the Orpheum Theater.
"I think people have been hungry for live performances," Anthony said. "We had a lot of great media and beautiful inventions come out in art during the pandemic, but there is something really special about sitting in the same room with other human beings as something unfolds for you. It's been immediate and it's been incredible."
*Editor's Note: To talk about your mental health — or seek help for a loved one — call the National Suicide Prevention Lifeline at 800-273-8255 or the Nebraska Family Helpline at 888-866-8660.