Omaha Crush is back this year.
The fine dining, wine and art event will be May 21 from 6 to 9 p.m. at Anderson O'Brien Fine Art Gallery, 3220 Farnam St., in Midtown Crossing.
Bravo TV "Top Chef" Tyler Wiard will prepare an art-inspired gourmet dinner. Each course will feature a wine pairing from Purgatory Cellars Winery.
There will also be a wine tasting with Purgatory owner Marko Copic and a beer tasting with a master brewer from La Vista's Lucky Bucket Brewing Co.
Gallery professionals will curate a fashion and arts showcase to accompany the meal.
Space is limited. Parties will be socially distanced at the dinner.
Opera Under the Stars is Memorial Day weekend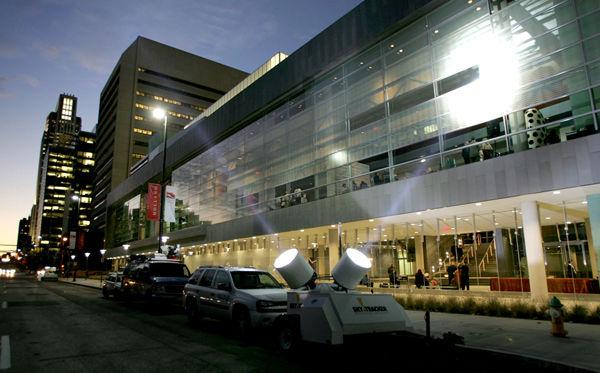 The Holland Center lawn will be the site for Opera Under the Stars on May 28 and 29.
The concerts, at 8 each night, will feature soloists from past Opera Omaha productions, as well as artists who will perform in the coming season.
Composers such as Pyotr Ilyich Tchaikovsky, Wolfgang Amadeus Mozart and other classical favorites will be represented in the repertoire.
Conductor Steven White and director Dean Anthony will lead the program. The Omaha Symphony will accompany the singers.
Food and drink will be available, and chairs will be provided. Parties will be socially distanced. Patrons will be required to wear masks when they aren't eating or drinking.
Visit operaomaha.org to purchase tickets. The Holland Center is at 1200 Douglas St.
Other Opera Omaha events:
» Eleven songs composed by Matt Browne and Frances Pollock, with lyrics by Nebraska student poets, will premiere Sunday in a 1 p.m. concert streamed on Facebook Live and YouTube. The songs were part of the Opera Omaha Poetry & Music Project. You can register for the concert at operaomaha.org
» Live performances of "Death By Life," a digital opera in support of the Black Lives Matter movement, will be Thursday through Saturday at 7:30 p.m. It uses texts by incarcerated writers and their families set to music by Black composers. Tickets are available at the Opera Omaha website.
Revue focusing on American musicals to open at Blue Barn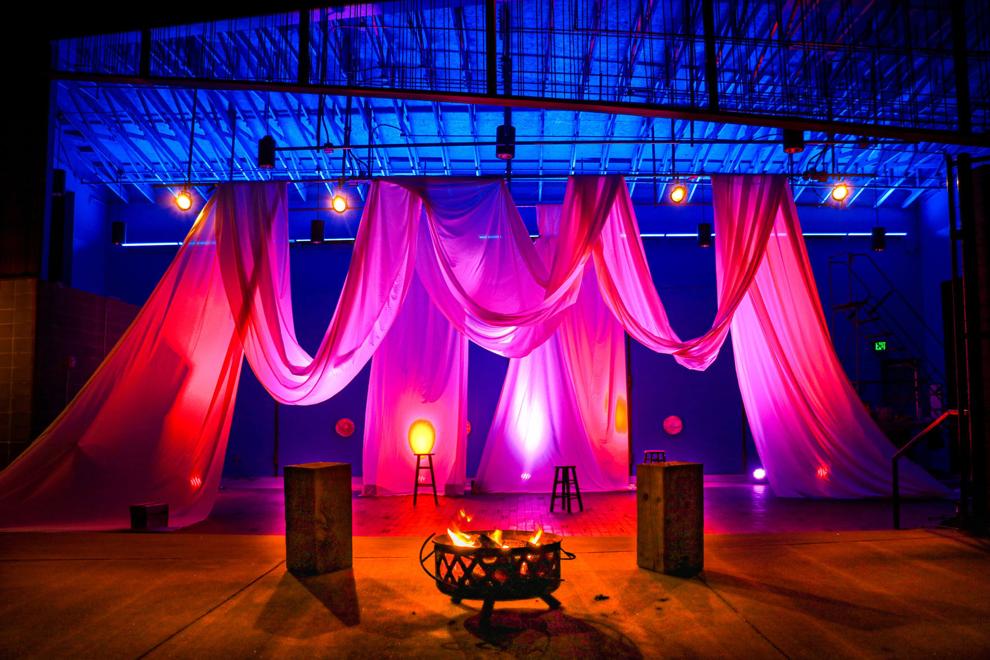 "Sunset to Starlight: A Celebration of American Musical Theater" opens Thursday at the Blue Barn Theatre at 1106 S. 10th St.
The show in the theater's patio amphitheater, with additional seating on the green space, features classics from shows such as "Sunday in the Park With George" to hits from recent musicals such as "The Band's Visit." The music will be in a dizzying array of styles and genres.
At each performance, a high school- or college-age singer will be spotlighted, with piano accompaniment by Hal France, the show's musical director.
"Sunset to Starlight" features Jesse Wohlman, Nik Whitcomb, Nina Washington, Melanie Walters, Jordan Smith, Leanne Hill Carlson, Bailey Carlson, Matt Bailey and Jill Anderson, who is co-stage director with Susan Clement.
Performances are Thursday through Saturday and May 27 to 30 at 7:30 p.m. and May 23 at 2 p.m. Access to a virtual performance will be available from 7:30 p.m. May 28 to 11 p.m. June 11.
Single-ticket sales are returning for the first time since March 2020. They're $35 general admission and $30 for educators, military personnel and health care workers. Digital tickets are $25 and $20. Visit bluebarn.org for more information.
Educator's art collection to be shown at St. Cecilia Cathedral
Nebraska educator J. Gordon Christensen has amassed an impressive collection of art over his lifetime.
He lists collecting oil paintings by Nebraska artists as one of his hobbies and is believed to have one of largest privately held collections of such art in the state.
That collection will be on display at St. Cecilia Cathedral through June 6. The exhibition opens 1 p.m. Sunday. A First Friday reception will be held from 5 to 7 p.m. June 4.
The exhibit, sponsored by the Cathedral Arts Project, will include work by Nebraska artists Gib Neal, Neil Christensen, Karen Kunc, Tom Palmerton and Keith Jacobshagen, among others.
Christensen, a native of Dannebrog, Nebraska, also collects Victorian and art nouveau glass. He holds a bachelor's degree in music from Hastings College and a master's of music and doctorate in philosophy from the University of Nebraska-Lincoln.
He was the elementary music specialist in the Imperial, Nebraska, schools for 41 years and won a national teacher of the year award in 2000.
The cathedral is at 701 N. 40th St. Gallery hours are 2 to 4 p.m. Tuesdays through Sundays.
---