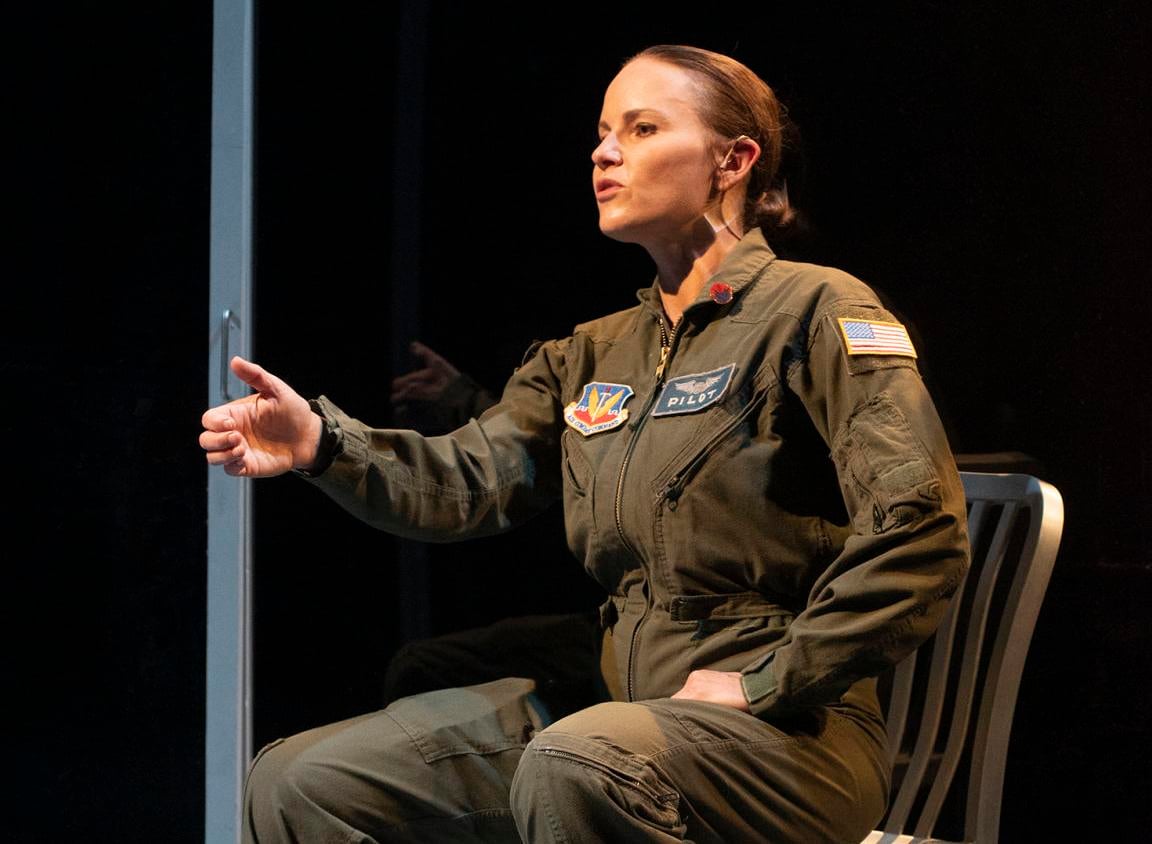 "Grounded," with one actor and a chair in a plexiglass box, was as powerful as any play I've seen in a long time.
The writing, acting and directing are so good in the current Omaha Community Playhouse production that you don't need elaborate sets, lots of props or multiple characters. In fact, I left feeling that those things may actually have gotten in the way.
As spare as it is, it allows you to vividly imagine all the situations, people and settings it describes — a desert, a family home, a kid's room filled with My Little Pony merch.
Depending on your life experience, your perceptions will differ. I loved thinking that no two people watching with me had the same pictures in their heads.
Leanne Hill Carlson plays an Air Force pilot whose life is changed when she gets pregnant and no longer can fly fighter jets.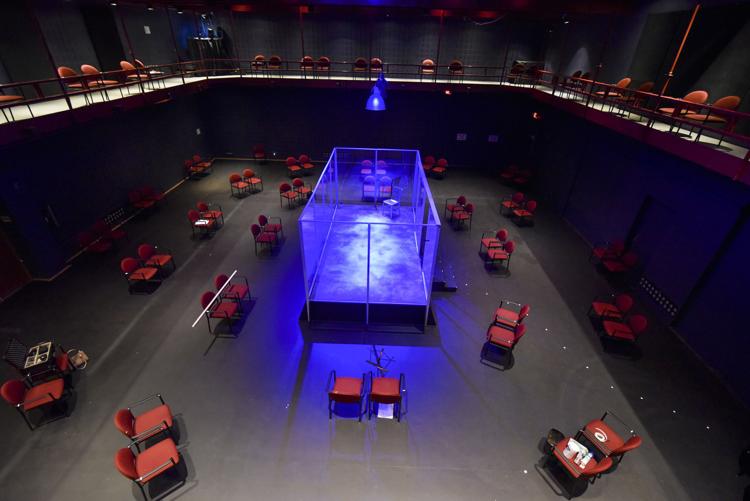 Suffice it to say that "Grounded," written by George Brant, is about way more than that. It has lots of layers to contemplate, and audiences deserve to ponder its themes without preconceptions as the plot unfolds.
The plexiglass box itself made me wonder how such a simple device could cause speculation about the play's messages. The most obvious, at least to me, is that it represents how trapped the character feels about many aspects of her life.
And though, in my opinion, it became an asset to the show, the box was originally conceived merely as a way to keep Carlson and the audience safe from the coronavirus.
It didn't detract from the production in the slightest, although Carlson sometimes is blocked slightly by its seams. I was watching a recorded version, however, and I suspect that isn't the case with the perspective you get in-person.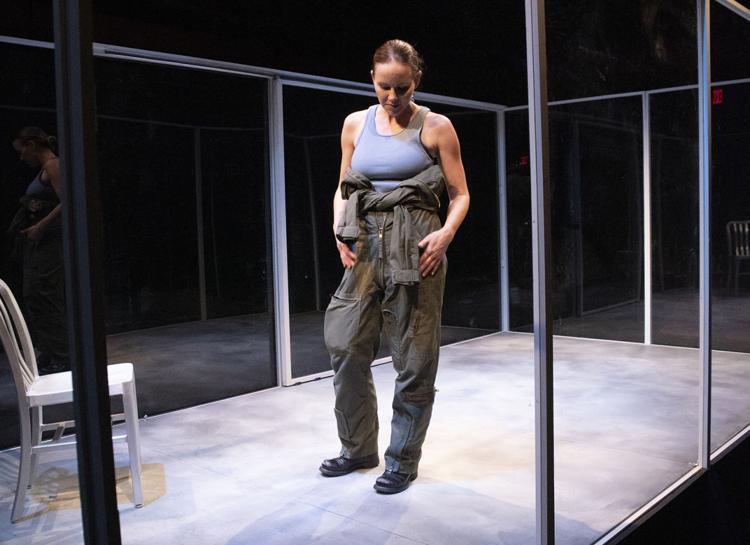 It's hard to find the words to describe how Carlson, under the direction of artistic director Kimberly Faith Hickman, conquered the 55 monologues that make up this play.
She not only memorized the words, she let them get under her skin to deliver a relatable, searing and authentic performance that won't be easy to forget. By the end, her range of emotion has run from A to Z several times over.
And that was seeing it online (though I did stream it through my television). Being there must be amazing. If she made any gaffes, I didn't notice.
I've seen pictures of the Howard Drew Theater's setup for the show, and the chairs are more than 6 feet apart for social distancing. They tell me the lobby and restrooms have been modified for it, too.
Leave your kids at home, though. The subject matter is adult-oriented and the language is pretty raw.
This show wasn't in the theater's original season lineup, which was revamped to replace productions that require huge casts with those featuring one or two actors.
"Grounded" is a worthy substitute indeed. After seeing it, I can't recall the title it replaced.
Stay up-to-date on what's happening
Receive the latest in local entertainment news in your inbox weekly!