Patrons taking in the Cathedral Arts Project Flower Festival in 2021 will experience all of the show's beauty.
But they will have to imagine the intoxicating scent created by thousands of blooms.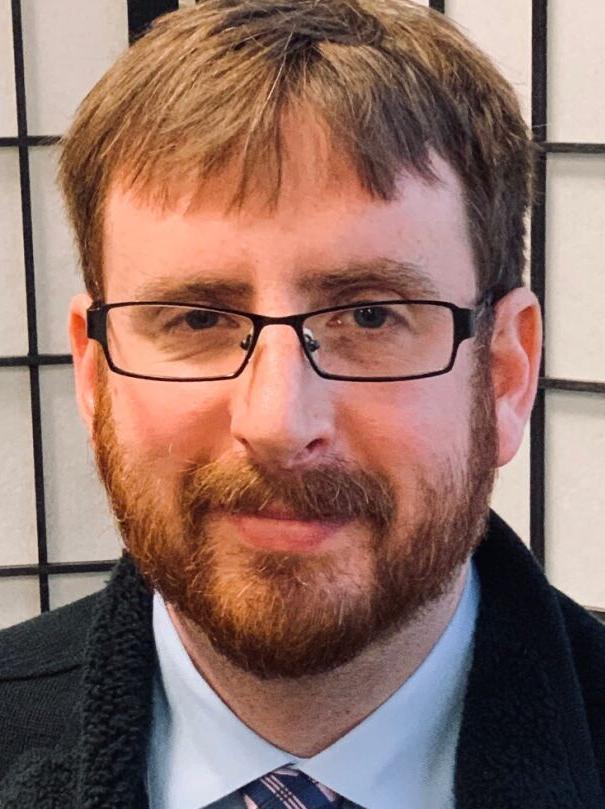 The 36th annual festival will be online, featuring highlights from previous shows with accompanying music. Brother William Woeger is creating the show with cinematographer Ben Drickey.
A spokeswoman for the arts project said that the video will be posted on the group's website and that they hope to distribute DVDs to area assisted living centers and nursing homes.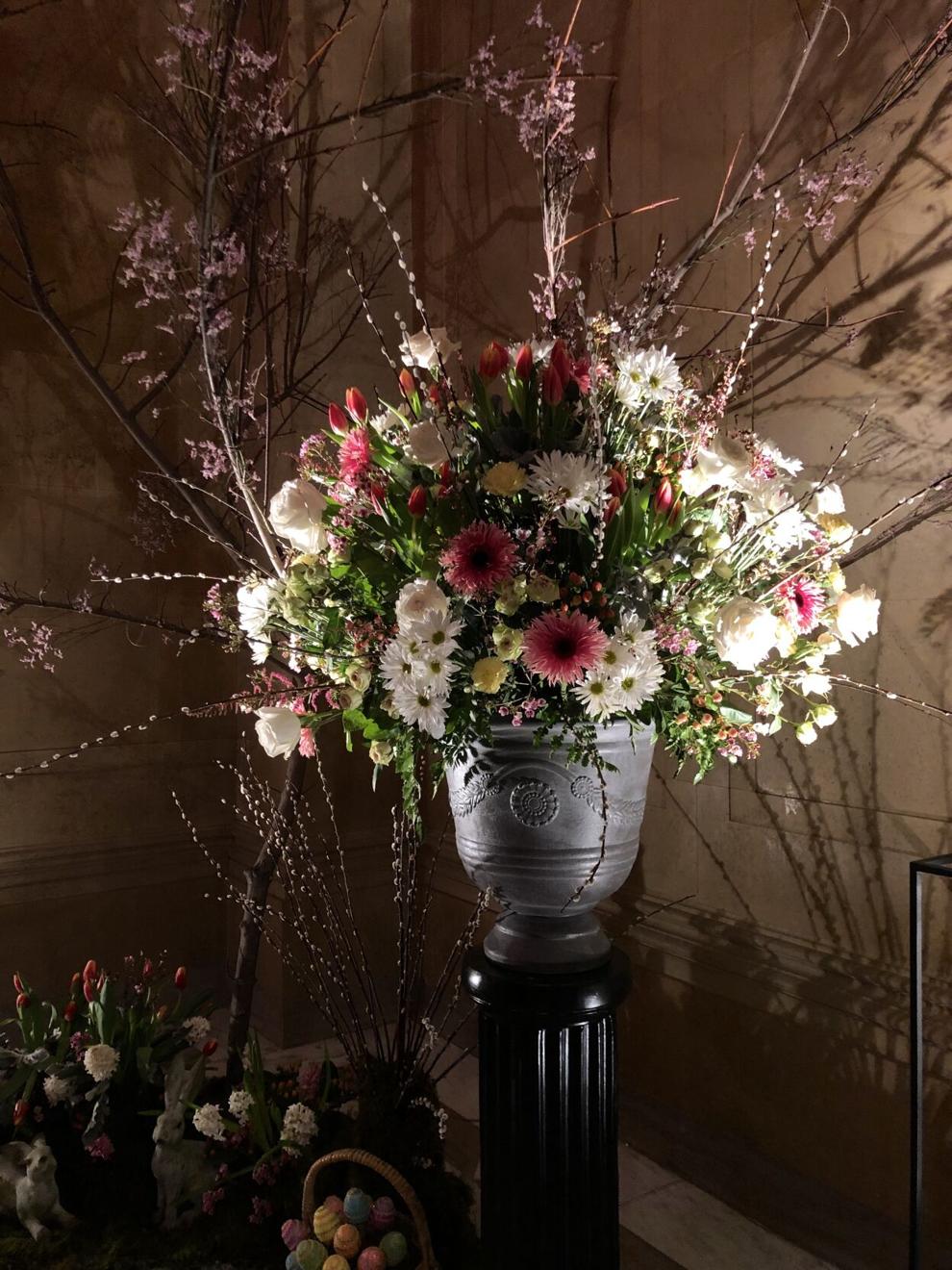 The Cathedral Arts Project has a new part-time executive director. Chris Krampe is taking over from Woeger, who announced earlier this year that he was stepping down. Krampe also is the director of fine arts and humanities at the College of St. Mary and is a conductor, composer and keyboard artist.
He promises a mix of Cathedral Arts Project programs this spring.
"There will be something for everyone. CAP directly serves (the cathedral), so the goal isn't just to provide art for enjoyment, but for spiritual growth and renewal," Krampe said in a press release.
In addition to making the flower show online only, the arts program has postponed music and art events in favor of smaller, socially distanced gatherings.
Woeger, who founded the Cathedral Arts Project, will stay on as its artistic director. The project has launched a $300,000 major gifts campaign for advancement and sustainability. For more information, visit cathedralartsproject.org.
Omaha filmmaker participating in PBS 50th anniversary project
Pinching pennies is paying off for Omahan Nick Beaulieu.
He decided a while back that he wanted to quit his full-time job, not only to become a filmmaker but also to spend more time with his dad, who was sick.
"I lived frugally for a year and was saving knowing I might need it," he said.
In January, he took the leap from his account management position at Sojern advertising agency to spend all his time behind the camera. He started working on a documentary that he's not yet ready to talk about.
Then he got a big break. He was selected to contribute to "American Portrait," a storytelling project to mark the 50th anniversary of the Public Broadcasting Service.
Each person chosen was told to find five people who had stories to tell.
"My goal and objective was to try to capture Omaha in the most well-rounded way I could," said Beaulieu, a 26-year-old graduate of the University of Nebraska at Omaha. "I thought about interesting people that I knew but hadn't talked to (in a professional capacity) before."
His subjects illustrate a cross-section of the city:
Skateboarder Brenton Gomez, who was involved in the fight to save skateboarding ramps at Omaha's Lynch Park. Beaulieu met him while both worked at Film Streams. "He is a super-interesting guy with lots of dimensions," Beaulieu said.
Newly elected State Sen. Terrell McKinney. The filmmaker and the lawmaker met as board members for an anti-racism nonprofit. McKinney won the legislative seat held by term-limited Sen. Ernie Chambers. "He had no political experience and a grassroots background. And he had community buy-in," Beaulieu said of McKinney. "He was different from what you often get from a politician."
Gladys Harrison, owner of Big Mama's Kitchen, who ran in the primary election for U.S. Rep. Don Bacon's seat in Congress. She took over the restaurant when mom Patricia Barron died. "It was a great opportunity to highlight the restaurant and her family lineage," the filmmaker said. "I know that so many people in Omaha have never been (to Big Mama's) and have not heard about it. The fact that she learned so much from her mom and grandma makes it a great story about family."
Artist Watie White. "I was so inspired by his 100 People Project. These are really tall, full-bodied portraits. The scale is so cool."
Maria Corpuz, who has a local talk show called "Nite Caps." Beaulieu focused on her tight relationship with her 93-year-old grandmother, who is from the Philippines. "(Grandma) came here and took on the American Dream. To see Maria so inspired by that just really touched me."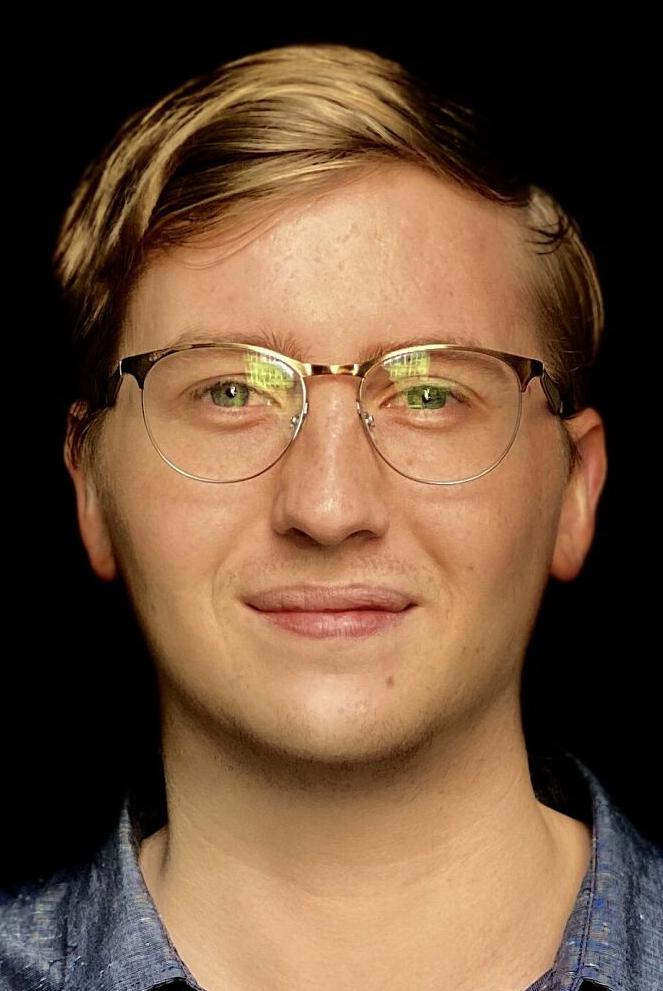 "American Portrait" is described in publicity materials as an initiative that collects stories across the country "to create a digital mosaic of what it means to be an American today." You can find the work of Beaulieu and others at www.pbs.org/american-portrait.
It largely features user-generated content but PBS also engaged filmmakers such as Beaulieu to tell stories from their own communities, especially those involving people who are unlikely or unable to submit content themselves.
The filmmakers get a stipend, Beaulieu said, which came in handy for his new avocation. He's also had a few paid film jobs and has received grants to finance his documentary, which he hopes to complete soon.
Beaulieu knew he would enjoy working on the "American Portrait" project.
"It was great to get the opportunity to do something for PBS," he said. "It's an organization that every filmmaker strives to be a part of."
But he was surprised at how collaborative it was, especially when he was miles away from other participants.
"They had Zoom calls with all of the filmmakers — from New Jersey, Alaska, Louisiana. We would share what was going well," he said. "I didn't expect that it would turn into something where I would get to meet other filmmakers, but it did and it was cool.
---
Our best Omaha staff photos of 2020