There's a new microbrewery in northwest Omaha.
The locally owned Monolithic Brewing recently opened at 120th and Fort Streets. It serves a variety of beer flavors and styles, including IPAs, stouts, hard seltzers and more.
People also can order food from its craft kitchen to pair with their drinks.
The brewery has 5,050 square feet of indoor space and an outdoor patio that overlooks a pond, giving it good potential for social distancing.
"The ball started rolling long before the pandemic," co-owner Derek Richards said in a press release. "We felt comfortable with our concept and the opportunity in northwest Omaha, and the positive feedback we have received gives me optimism for 2021."
Monolithic brews everything in-house in its 3.5 barrel system, and doesn't distribute to retailers, bars or restaurants.
"A smaller system means that we can move through each batch of beer quicker (and) try new beers on a whim," said Todd Hartung, the brewery's co-owner.
Richards and Hartung have a combined 40 years of restaurant experience.
The Union turns 10 with 'Joy'
To celebrate, The Union just unveiled its first exhibit of 2021, "Reflection" by Patty Talbert. It spans nearly 300 feet on the front of The Union's building at 24th and Lake Streets. The building itself remains closed because of the pandemic.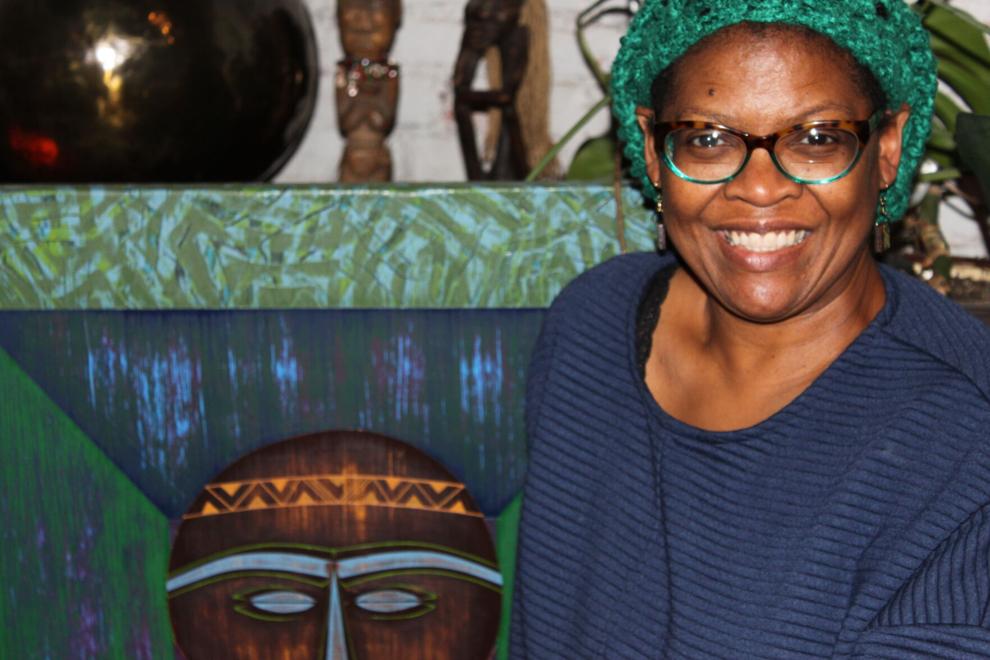 "Our reflections can empower our community, reminding us that we are powerful reflections of the whole," Talbert said in her artist statement. She is an Omaha painter and former Union fellow.
The Union also is welcoming back five Black women artists as fellows in this year of Joy: Celeste Butler, Pamela Conyers-Hinson, Demetria Geralds, Mariah Person and Zedeka Poindexter.
They will spend their year making art that directly engages with the North Omaha community in the disciplines of poetry, dance, fiber arts and sculpture.
Butler, a "quilterpreneur," said the fellowship is a life-changer.
"It has laid the groundwork that impacts (an artist's) sustainable income, education and professional growth … and ensures that our work will be recognized on a major scale."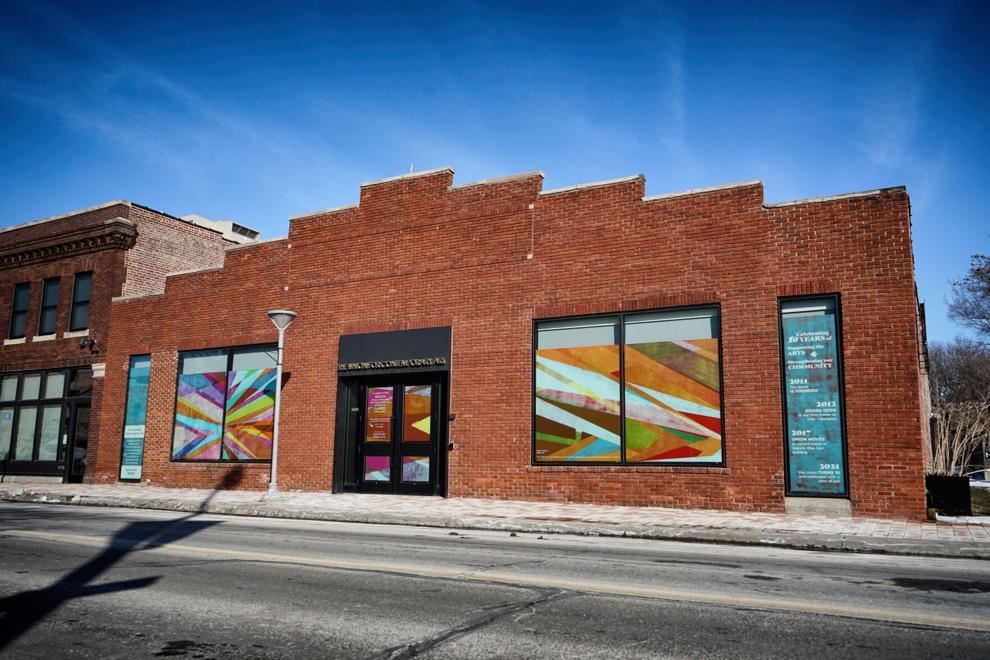 Omahan Brigitte McQueen founded The Union and is its executive director. It has grown into a center for creatives of all types and is a community hub.
McQueen said her dream was to uplift and celebrate the beauty and resilience of the North Omaha community.
The Union now has 14 employees, seven diverse programs and many community partnerships.
"It's been such an honor to watch that dream become actualized in such incredible ways through the support of so many people," McQueen said in a press release.
'Cranes and Cather,' two Nebraska favorites
Two quintessential Nebraska icons will be together in the same program on March 19 in Red Cloud.
"Cranes and Cather: Migration in Life and Literature" will run from dawn to dusk, both virtually and in-person. The event is a partnership between the National Willa Cather Center and the Great Plains Art Museum.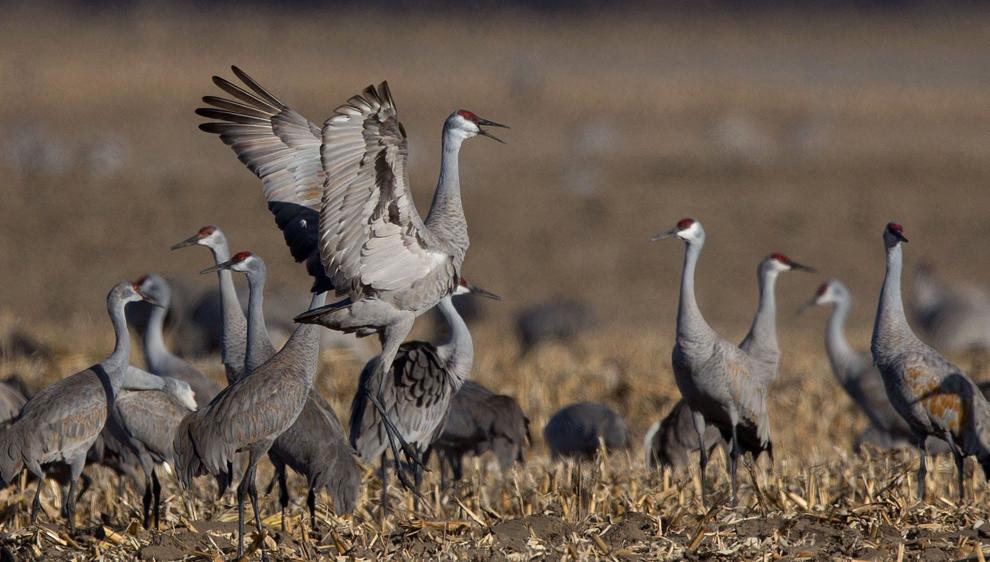 Cather captured the beauty and fierceness of the Nebraska landscape in many of her works. The annual migration of the sandhills crane is one of the most moving events on that landscape. Joining the two will result in a near-perfect day for fans of both.
It features both early morning and evening caravans to the Platte River, where participants will view the migrating birds in a blind and at a public viewing area. Virtual viewings also will be available.
In addition, the conference will include readings that focus on migration and its centrality to the lives of Nebraskans.
Twyla Hansen, former Nebraska state poet, will present a poetry reading, and biologist Larkin Powell will talk about his book "Great Plains Birds." Each will participate in a live Q & A session over Zoom.
And there will be a virtual showing of a gallery exhibit, Jude Martindale's "The Great Migration: A Celebration of Sandhill Cranes in Nebraska."
In-person registration is $50 and digital access is $35. For more information, visit willacather.org
'Music of the Moody Blues' will have to wait
"Go Now! The Music of the Moody Blues," an Omaha Symphony concert, has been canceled.
Symphony officials said travel restrictions will prevent the event, which was April 16 and 17. They said they hope to reschedule in the near future.
Ticket holders can contact Ticket Omaha for information on refunds or exchanges.
'Dial M for Murder' at BLT
Here's a socially distanced distraction from the pandemic: A murder mystery now is onstage at the Bellevue Little Theatre.
"Dial M for Murder" opened Friday and runs through March 21. Performances are 7:30 p.m. Fridays and Saturdays and 2 p.m. Sundays. Safety protocols will be in place.
The play, written by Frederick Knott, is about an unfaithful wife and a husband's rage, which turns into a murder scheme. Director Alfred Hitchcock turned the story into a popular 1954 film.
The production features Gene Hinkle, D. Laureen Pickle, Jonathan Berger, Samantha Shatley, Donovan Carr and Anthony Carey. Todd Uhrmacher is the director.
---
Our best Omaha staff photos of March 2021