Uncertainty continues to surround the pandemic. But with safety protocols and other measures, Omaha-area arts organizations are planning plenty of eagerly anticipated events.
Omaha Performing Arts
The Holland Center and the Orpheum Theater will have some phenomenal shows this season — too many to mention, in fact. Some standouts: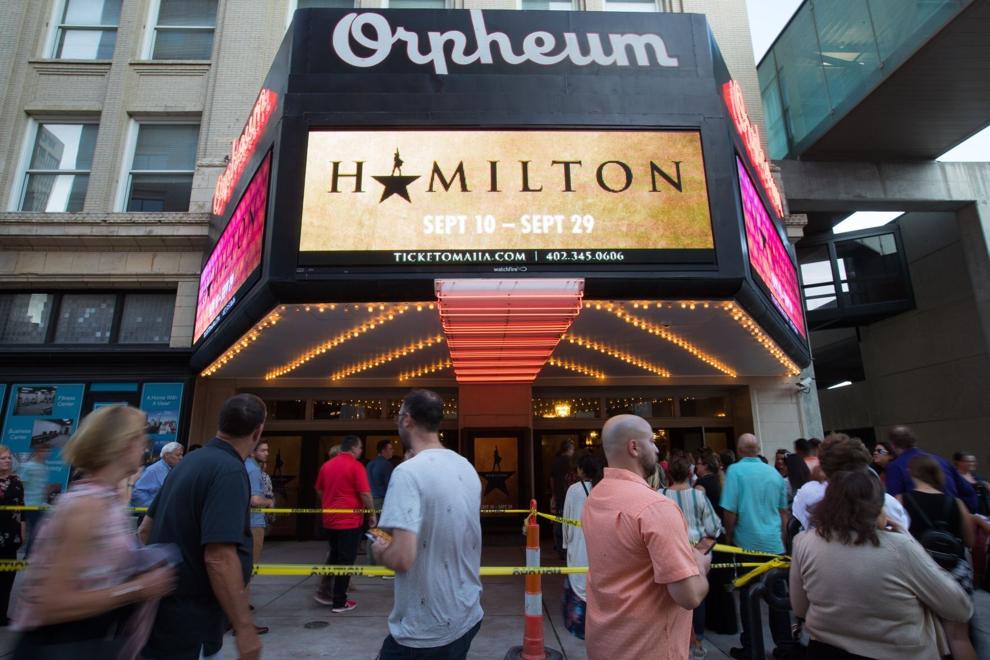 The return of "Hamilton," which needs no introduction. Oct. 26-Nov. 14. Orpheum. Don't squander your second chance to see it.
"Dear Evan Hansen," the hit musical about a teen with social anxiety disorder who decides to fabricate a relationship. Dec 28-Jan. 2, 2022. Orpheum. This was canceled in 2020 because of the pandemic.
"Hadestown," billed as a hell-raising journey to the underworld and back, March 29-April 3, 2022. Orpheum. It's coming here on its first national tour.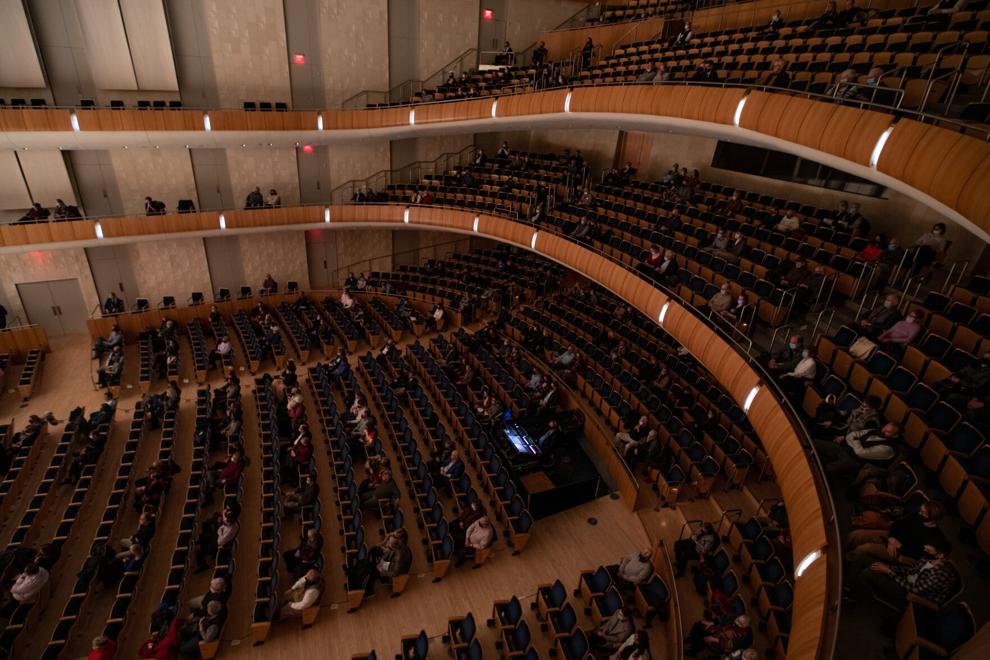 Boz Scaggs: Out of the Blues Tour, Oct 6, Holland Center. We were listening to this guy in college, and his music still seems as fresh as ever. It will be amazing to hear him in the confines of the acoustically-superior Holland.
Leslie Odom Jr. Holiday Show, Dec. 1, Holland Center. Odom played Aaron Burr in the original Broadway cast of "Hamilton," but his fame as a singer preceded that. He has been nominated for Tonys, Grammys and Oscars. I don't know about you, but it would make my Christmas to hear him sing "O Holy Night" in person.
Arturo O'Farrill and the Afro-Latin Jazz Orchestra, Feb. 26, 2022, Holland. Born in Mexico and raised in New York City, O'Farrill has played with Dizzy Gillespie, Wynton Marsalis and Harry Belafonte. Enough said.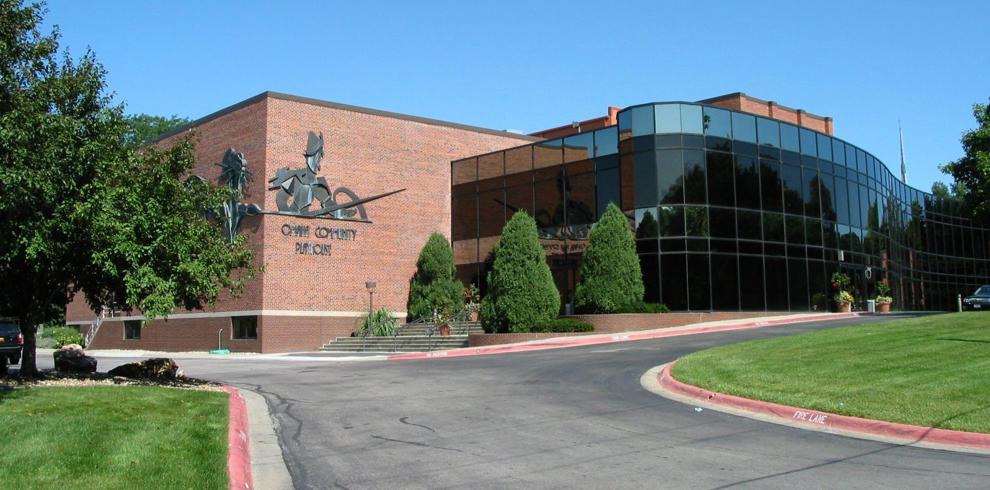 Omaha Community Playhouse
In November, a new era will start at the nearly 100-year-old Playhouse when Stephen Santa begins his tenure as its artistic director. He has a portfolio of plans that promise to move it forward, though he probably won't direct a show until spring at least.
In the meantime, consider three of this season's gems. The first two were canceled last season and the third is a new title.
"Bright Star," by Steve Martin and Edie Brickell, Jan. 21-Feb. 13, 2022. A hope-filled musical filled with Grammy-nominated bluegrass music and a compelling story about a woman's journey following the loss of her infant son.
"The Color Purple," based on the novel by Alice Walker and the movie by Steven Spielberg, March 4-27, 2022. The story of Celie, who comes of age in rural Georgia who faces — and overcomes — cruelty and hardships.
"Stick Fly," by Lydia R. Diamond, May 6-June 5, 2022. The wealthy LeVays, a Black family, think they're spending a quiet weekend at their second home in Martha's Vineyard, but that notion is quashed when their sons bring home new girlfriends,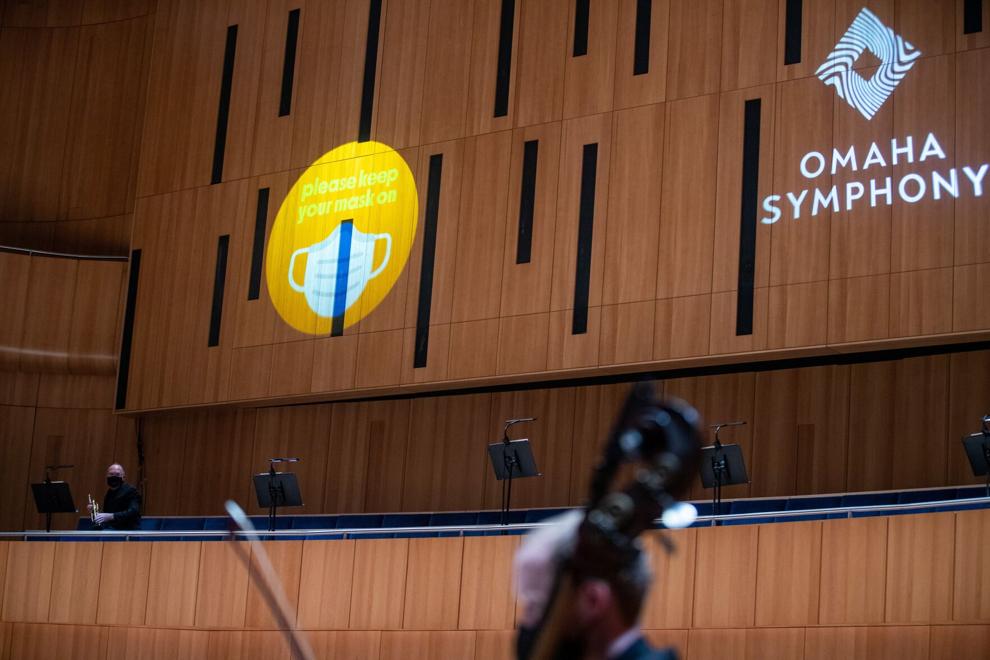 Omaha Symphony
New eras appear to be the theme this season. The symphony, which celebrated its 100th anniversary last season, is launching its first season under new music director and conductor Ankush Kumar Bahl, who took over from longtime conductor Thomas Wilkins.
Bahl programmed the MasterWorks season, which features some of his favorite American artists, many of whom are friends. Expect to hear things you've never heard before.
"Bahl Conducts Beethoven 7," Sept. 24-26, MasterWorks series, Holland Center. Jazz pianist and composer Aaron Diehl is featured on George Gershwin's Second Rhapsody for Piano & Orchestra in a diverse program that features two classic patriotic works and a piece by living American composer John Adams, in addition to the Beethoven work.
"Ann Hampton Callaway — The Streisand Songbook," Oct. 23 and 24. Five decades of everyone's favorite Barbra will be performed by an award-winning singer-songwriter.
"Pictures at an Exhibition & Anthony McGill," Jan 14 and 15, 2022. McGill, principal clarinet for the New York Philharmonic and a friend of Bahl, performs Wolfgang Amadeus Mozart's Clarinet Concerto in A Major. Two other works on the program are related: Adam Schoenberg's "Picture Studies," inspired by pieces and Kansas City's Nelson-Atkins Museum, and Modest Mussgorsky's stunning "Pictures at an Exhibition."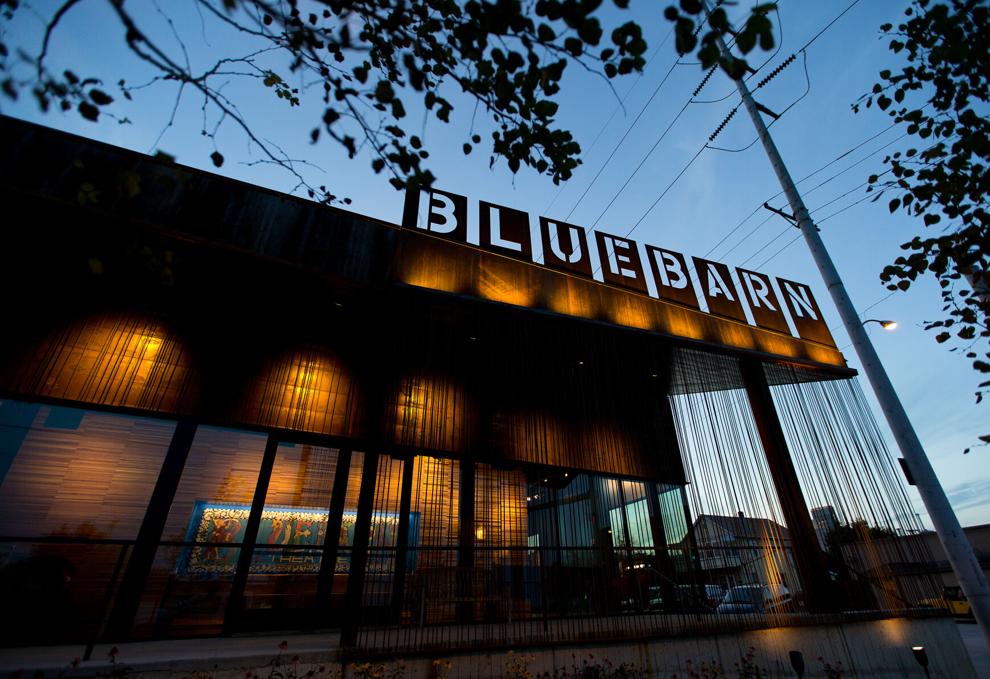 Blue Barn Theater
The Blue Barn is a standard bearer for movement in the arts — it has a reputation for never standing still.
This season, artistic director Susan Clement and her staff are launching "The Big Damn Door Festival," a season-long project featuring works developed by local performers, designers and ensembles, with a focus on people of color or those who identify as LBGTQ.
And performing artist Seth Fox is coordinating "Musing: A Storytelling Series," which gives regular Joes and Janes in the community — not actors — the opportunity to talk about real life.
All that and plays too. A couple of highlights:
"Heroes of the Fourth Turning," by Will Aubery, Sept. 30-Oct. 24. Four young conservatives gather to celebrate their friend's induction as president of a tiny Catholic college.
"Buffalo Women: A Black Cowgirl Musical Dramady," by local playwright Beaufield Berry, May 26-June 19, 2022. Hidden figures live extraordinary lives on the frontier in 1865.
The Rose
Movement at this children's theater is represented this year by its new education facility.
Amid the pandemic, The Rose Studios for Young Artists has opened at 12202 W. Center Road with safety precautions to protect every student.
It's one of the largest youth theater education spaces in the United States, with 27,000 square feet of classrooms and a 200-seat auditorium that provides more on-stage time than ever before for rehearsals and performances.
The 2021-22 lineup of classes is impressive, including titles such as "Sing, Shout Let it All Out! Create Your Own Musical Revue" and "Mermaids, Unicorns and Other Magical Moments."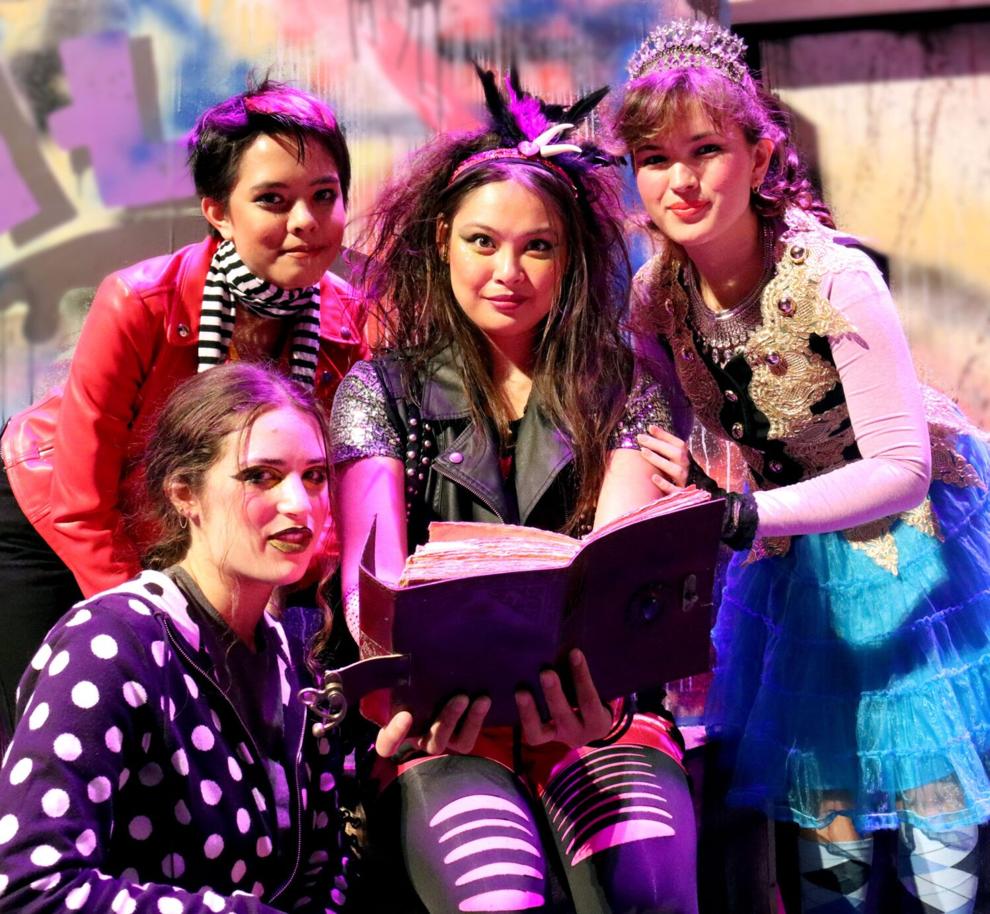 Students from Rose classes show up in many of their mainstage shows at the downtown theater, such as "Disney's Descendants," the current production.
A couple of season highlights:
"It's a Wonderful Life," based on the Lux Radio Theater Script and adapted by Sarah Lynn Brown, Dec. 3-19. The uplifting story of George Bailey and the guardian angel who saves him.
"Carmela Full of Wishes," adapted from the book by Matt de la Pena, Jan. 28-Feb. 13, 2022. It's Carmela's birthday, and she celebrates it in her migrant community, a vibrant place where anything is possible.
Opera Omaha
The pandemic has been challenging for Omaha's opera company. Shows have been scheduled and canceled in an unfortunate cycle over the last year and a half.
But company officials move on with hope in announcing the 2021-222 season, with some familiar titles.
The opening show, "The Capulets and the Montagues" by Vincenzo Bellini, is a new production that originally was scheduled to debut in the 2020 ONE Festival. Onstage Oct. 15 and 17, it offers an unusual look at William Shakespeare's "Romeo and Juliet" as the star-crossed lovers are caught up in rival factions threatening war.
Director James Darrah's production has a twist: Both Romeo and Juliet are played by women because the male role was originally written for a female mezzo-soprano voice.
And — fingers crossed — it appears that Opera Omaha's long-teased "Sweeney Todd" will hit the Orpheum Theater on Feb. 25 and 27, 2022. Stephen Sondheim wrote this musical that's subtitled "The Demon Barber of Fleet Street." Intriguing, no?
Don't forget small yet mighty community theaters, which deserve our support:
Two suggestions at Chanticleer in Council Bluffs:
"Joseph and the Amazing Technicolor Dreamcoat," Dec. 10-19. Celebrate the holidays with the Biblical tale of Joseph and his trials.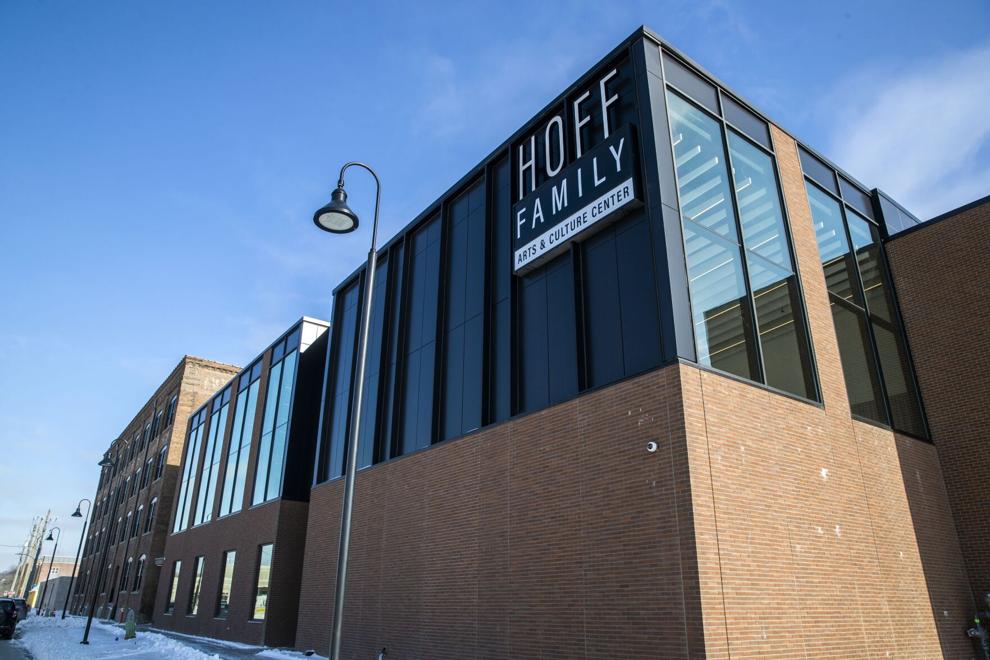 "A Gentleman's Guide to Love and Murder," March 11-20, 2022. A guy wants to be an earl, so he plots to knock off a few relatives in this musical that hasn't been seen much in the Omaha area.
Two at the Bellevue Little Theatre:
"The Best Christmas Pageant Ever," Nov. 8-21. The "worst kids in the world" wreak havoc on the annual church Christmas program with hilarious and heartwarming results.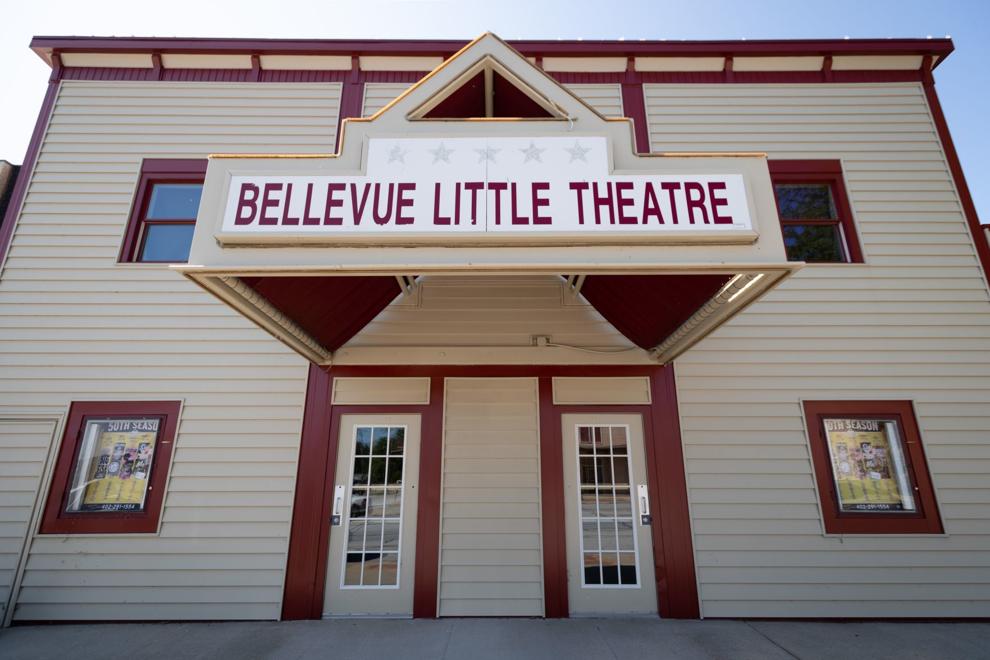 "Grease," March 11-27, 2022. The ever popular tale of Danny, Sandy and the kids at Rydell High.
Two at Brigit St. Brigit Theatre Company:
"God on Trial," March 25-April 10, 2022. A group of World War II prisoners at Auschwitz question the devout among them and hold a mock trial as they await extermination.
"Betrayal," June 10-26, 2022. A Harold Pinter play that examines an extramarital affair in an unconventional and revealing way.
And two at Performing Artists Repertory Theatre:
"Always … Patsy Cline," Oct. 17, 23 and 31. Kellen Danae Wooten reprises her notable turn as the ill-fated country singer who develops an unusual friendship with a fan.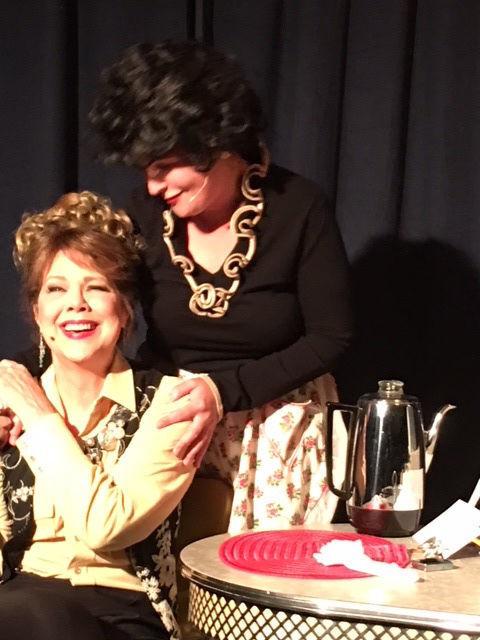 "Broadway and Beyond," Oct. 24. Show tunes from accomplished singers Camille Metoyer Moten, Paul Tranisi and John Patrick Morrissey. Yes, please.
---