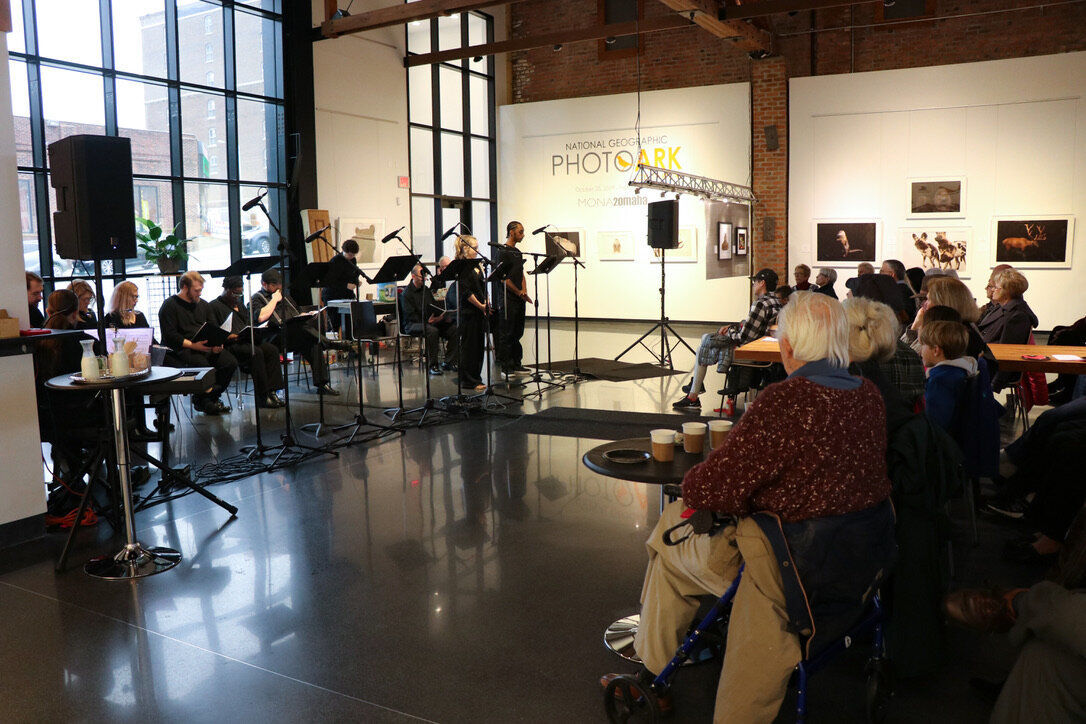 Omaha Performing Arts is launching an initiative that will highlight artists in diverse cultures and their work in social justice.
Voices Amplified will elevate artists in live music, dance and spoken word. It will include panel discussions by local and national artists and community partners on food, health #BlackVoicesMatter and more.
In its first season, the series will partner with performing artists who reflect on Black history and racial equality to amplify Black voices and stories and encourage community dialogue.
The program is being coordinated by Gennean Scott, Omaha Performing Arts' vice president of human capital and inclusion, and Andy Cassano, vice president of programming and education.
A 10-member committee of educators, artists and Omaha Performing Arts staff is overseeing the effort. In addition to Scott and Cassano, members are Raydell Cordell III, Aaron Gregory, Bill Grennan, Dara Hogan, Matt Mason, Jade Rogers and Kathy Tyree.
Events in the season include:
Oct. 25: August Wilson's "Fences" — how the themes still matter today. A virtual panel discussion featuring local actors Cordell, Tyree, John Beasley and Tyrone Beasley. Playwright Wilson chronicled 20th-century Black American life and won a Pulitzer Prize for "Fences" in 1983.
Nov. 22: Local filmmakers making movies that move. A virtual panel discussion with artist Sydney Shead, who will share her film series "Unwavering Project." She highlights resilience and positive community impact from Black men in the community. This event is in partnership with Film Streams.
Dec. 13: "Worth a Thousand Words: The Photography of Rudy Smith." A virtual event featuring the late World-Herald photographer's images and a panel discussion about the importance of his work. Smith captured the history of the civil rights movement in photos of protests, marches, riots and more.
Jan. 17: Dinner and discussion: food, health and the arts. Participants will have a meal inspired by author and cook Michael Twitty while examining Black culinary arts, culture and health with guests from the University of Nebraska Medical Center.
Feb. 4, 2021: Lunch and learn: The food and music of the Gullah culture. Grammy Award-winning ensemble Ranky Tanky from Charleston, South Carolina, will be featured. Members will talk with participants about the aspects and history of the culture, which originated among descendants of enslaved Africans in South Carolina's Lowcountry.
March 10, 2021: Live discussion: Alicia Olatuja. The jazz singer will give an in-depth look at her coming performance "Intuition: Songs From the Minds of Women."
April 28, 2021: Live discussion: The Black voice in dance. Dancers and choreographers associated with The Philadelphia Dance Company will talk about the influence of dance in social justice and the arts and fighting Black stereotypes in the art form.
June 25, 2021: "Let America Be America Again." The season finale, titled after a Langston Hughes poem, will feature local music and literary, dance and visual arts talent, and will be focused on racial equality and social justice with an emphasis on the Black Lives Matter movement and history.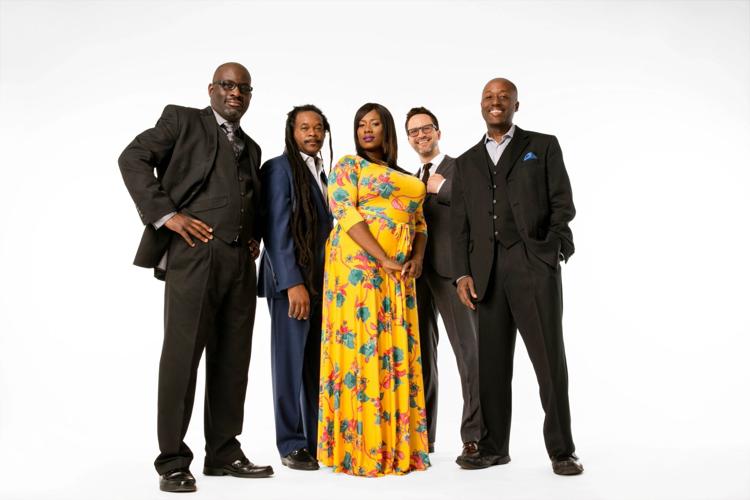 Audio plays go virtual
Radio Theatre Omaha has been presenting live audio dramas in small venues since 2018.
The talent is all local: playwrights, actors, directors and tech workers.
Live shows in small spaces became a bad idea when coronavirus descended on the city, so founder Kent Garlinghouse and managing director Stephanie Kidd went online.
Their first virtual production, "Atlas Slugged," is available via Zoom on the Radio Theatre Omaha website. It's a comic space adventure written by Omahan Brian Kokensparger.
They're now rehearsing for the next show, a fantasy by Garlinghouse called "Angle of Incidence." It will be posted later this fall.
Radio Theatre Omaha shows are set up with sound effects like radio programs of the 1930s and '40s. The effects are usually live, but they're not on Zoom, leading Kidd to wonder if they will continue the video plays after the pandemic ends.
"Audiences really love seeing us create live sound effects, and we love getting them to experience that with us," Kidd said.
Actors come to Radio Theatre Omaha with a variety of backgrounds. They quickly find out radio plays are unlike anything they've done. They can't use their bodies to move around because they can't move away from the microphones.
"It's a challenge to get them to break habits," said Kidd, who both acts in and directs Radio Theatre Omaha productions and has worked at many other Omaha theaters. "They want to turn and look at other actors. They have to stand still, or it affects our sound quality."
In radio theater, she said, "you create a character with just your voice."
---
Stay up-to-date on what's happening
Receive the latest in local entertainment news in your inbox weekly!