When Ankush Kumar Bahl was a toddler, he started tapping in rhythm to the tunes he heard in movie musicals.
"My mom thought that was weird," he said.
She also recognized the possibility that he was a budding musician. She eventually signed him up for percussion lessons taught in the back room of a music store at the mall.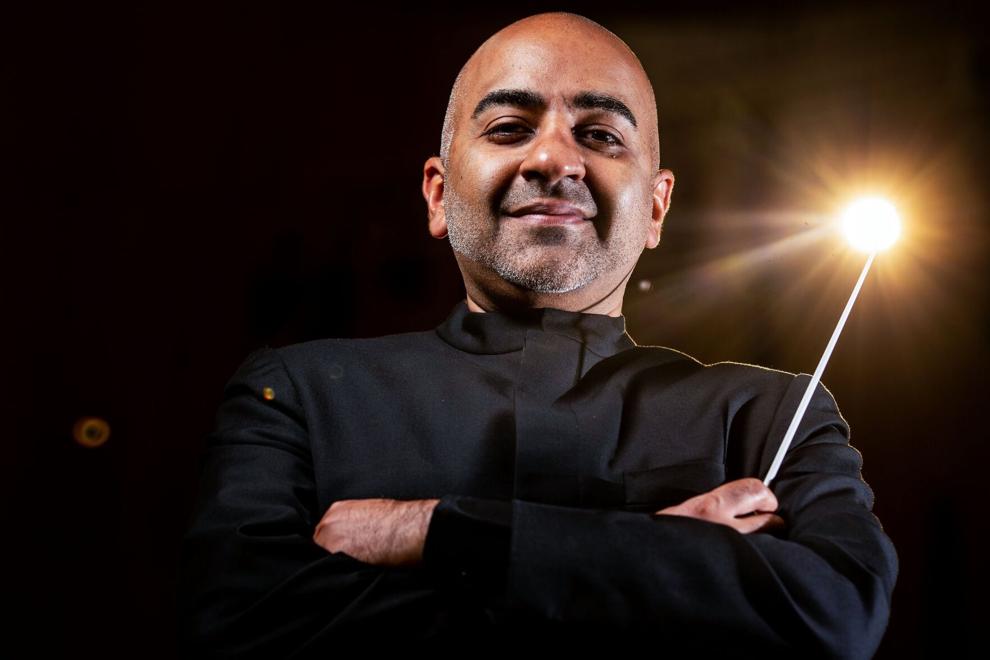 From there, he took up the French horn in the third grade, learned the trumpet and piano and eventually studied for a bachelor's degree in rhetoric and music at the University of California-Berkeley.
He thought he'd use the rhetoric training for law school, leading to a career as a judge. But when he enrolled in a conducting class as a college senior, he struck the gavel on that idea.
His first Holland Center concert as music director of the symphony is next weekend. In advance of that, The World-Herald talked with him about his career path, his philosophy about conducting and creating compelling concerts, and various other odds and ends.
The son of first-generation immigrants from India, he had a modest upbringing in the San Francisco Bay area, though he lived in other U.S. locales as well.
"There was not a lot of money," he said, so he relied on school instruments or loaners as he studied music.
In the conducting class, he had a nearly instant rapport with the baton. He took to conducting naturally. He felt fortunate that he was finding his niche.
He tested the waters conducting wind ensembles, orchestras and summer festivals. He thought about what a conducting career would require: a love of languages (composers write directions in many dialects), travel, an affinity for other humans.
"And the leadership aspect," he said. "You have to inspire people to play their best, like a football coach."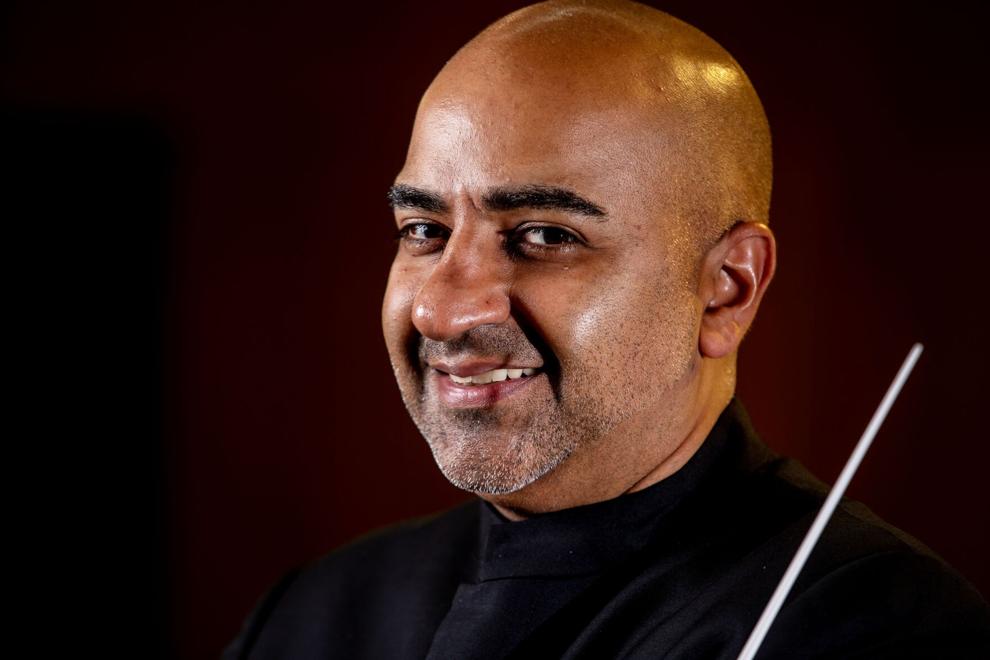 "Eventually, the scale tipped to 'I have no other choice,'" he said. The goal was "to love what I do."
He earned a master's degree in conducting from the Manhattan School of Music.
And his experience in New York City after the 9/11 terrorist attacks had a profound effect on the rest of his professional life.
"When I came back to school, every single concert of classical music was packed to the walls. Everyone was crying. Nobody wanted to revisit (the tragedy.) They wanted to hear Brahms. Or 'America the Beautiful,'" he said.
"That inspired me to make the highest level of music I could."
He said the effect of music on New Yorkers gave him insight that he uses when he decides concert lineups and other musical pairings.
"I think the reason why music was the chosen way to mourn is because you can put it to your emotions," he said, and those emotions may be completely different for the person next to you than they are for you.
At concerts, he said, he tries to create an instant familiarity with the music for the audience to enhance the listening experience.
"I do that by talking about it constantly," he said. "I try to give the context of why we are playing a piece from that particular person who died 150 years ago. Why is it a seminal work and what do I love about it?
"I'm never going to program something I don't already love. I can't get you to love it if I don't love it already."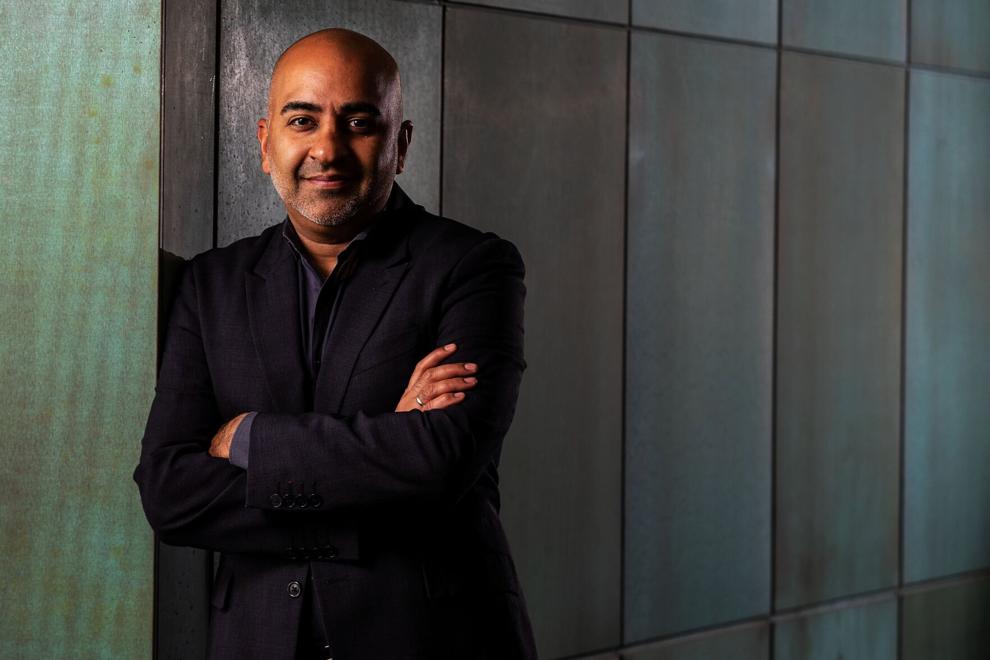 He said one of his goals in his tenure here will be to nurture home-grown talent. To that end, he has invited only American guest artists and conductors to perform with the Omaha Symphony this year. Many of them are his personal friends. All of the living composers featured this season also are Americans.
His job, he said, is to find the next YoYo Ma.
Only five of the top tier orchestras in the country have American-born conductors, he said.
"The opportunity to develop talent (in the symphony world) has not always been given to Americans," he said. "There is a ton of talent emerging from American conservatories and I will do my best to help them get exposure and opportunities."
John Gennaro Devlin, music director of the Wheeling (West Virginia) Symphony Orchestra, said he has been the subject of Bahl's belief in mentoring. Devlin was a high school student in New York City when he met Bahl, who is nine years his senior.
"He was the assistant director of the New York Youth Symphony and I was playing clarinet in the group," Devlin said. "I've known him for half my life."
They reconnected when they both lived in Washington D.C. and Bahl was the assistant conductor of the National Symphony Orchestra. They became close friends.
"Ankush is one of the smartest people I know," he said. "And I think that because of his wherewithal, he will make an excellent director for the Omaha Symphony in its next chapter. He has ideas on how to appeal to younger audiences and change the format of concerts to make them more accessible."
With two other conductors, Bahl and Devlin founded Everything Conducting, a weand podcast for conductors. They write posts about issues that conductors commonly face and provide online mentoring to those just starting in the profession.
They share things about conducting that don't get taught in grad school, and it's all free, said Devlin, who eventually got a job with the National Symphony himself under Bahl's mentorship.
"I know how much his direct one-on-one mentorship has meant to me. Now he has created that mentorship for as wide an audience as possible," Devlin said.
The West Virginia conductor also knows Bahl on a personal level. They talk on the phone every day, with a tradition of connecting while Devlin is walking his dog and Bahl is cleaning up the kitchen.
Before COVID, Devlin and his wife frequently met Bahl, his wife and their twins in person and they plan to resume monthly get-togethers when they can.
In addition to conducting, Devlin and Bahl also talk about the news and their mutual love of sports. They're in a fantasy football league together.
Bahl extended his outreach to Omaha Symphony members even before he was officially hired. He came to Omaha as guest director of a concert that was canceled at the last minute due to COVID.
Since he was already here, he invited the musicians to an informal chat, said symphony principal cellist Paul Ledwon.
"He is such a genuine, nice person and he gets us as an orchestra," Ledwon said. "He said 'I can see you guys are really hungry to go to the next level, to always be striving to get better.' And he's the same way. Everyone's very excited and we're really happy that he's here."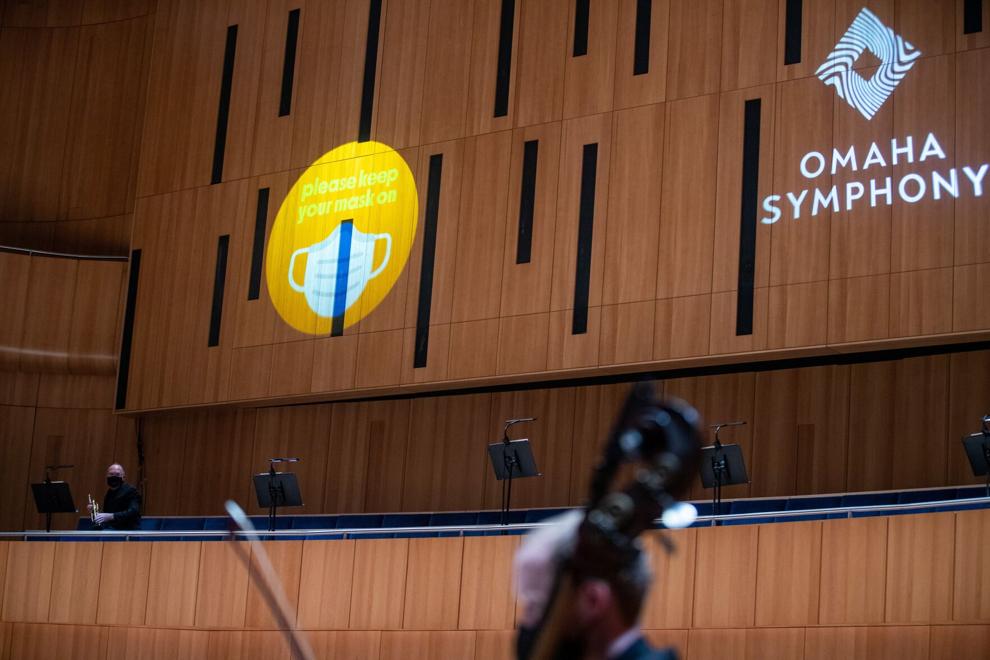 Bahl's happy too. He's eager to get started, though he said the pandemic had silver linings because he wasn't traveling as much and was able to teach his 7-year-old sons how to ride bikes and play chess.
He has plans to help the orchestra move forward. This year, for example, you are likely to see more art forms such as dance and photography paired with the music at concerts, "never to distract but to heighten the experience for both audience and orchestra," he said.
"If you don't innovate and evolve, you are likely to stagnate and die," he said. "The goal is making sure we are embedded in the community as much as possible."
---