The new artistic director of the Omaha Community Playhouse in the co-founder of a Pittsburgh theater that produces new works for young audiences with developmental disabilities and sensory sensitivities.
Jumping Jack Theater artistic director Stephen Santa, 35, will take over from interim artistic director Susan Baer Collins on Nov. 1, said Playhouse Executive Director Katie Broman.
He replaces Kimberly Faith Hickman, who had been in the job at the Playhouse for about four years when she stepped down last December to join Billy McGuigan's Rave On Productions.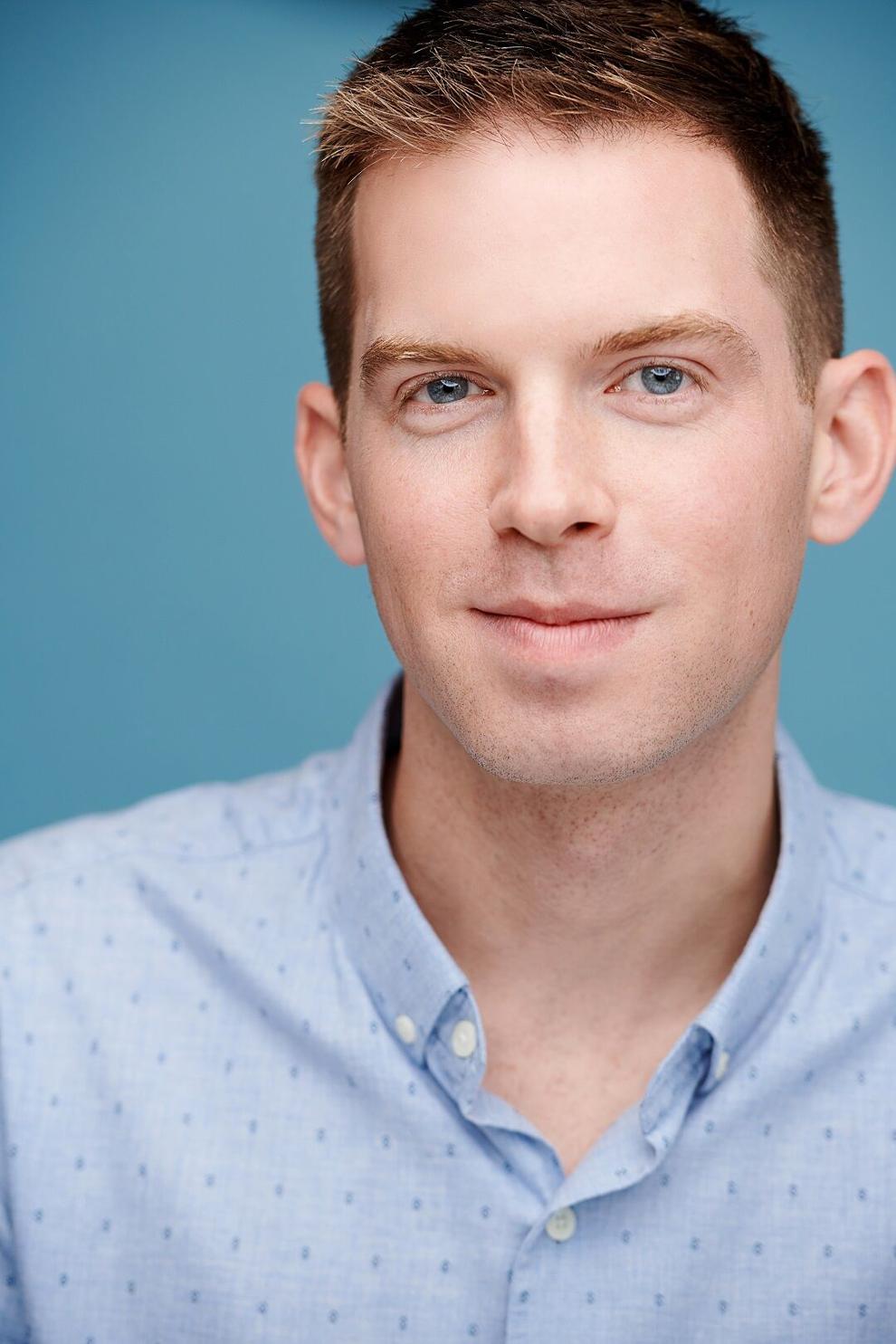 About 55 applicants applied for the job, Broman said, and a search firm forwarded about 15 of them to the Playhouse search committee. The committee interviewed nine over Zoom and came up with four finalists, including some from Nebraska.
Santa impressed the search committee and board members with his directing credits, his work for inclusivity and his love for local theater, Broman said.
"He has a robust directing résumé, specifically musicals, and that's certainly what the Playhouse is known for," she said. "He also has an appreciation for community theater and is passionate about (building) community."
Santa has directed more than 50 musicals and numerous plays at international festivals (including the noted Edinburgh Fringe), off-Broadway theaters, colleges, high schools and numerous community theaters.
He was assistant director for the national tours of "Flashdance the Musical" directed by Sergei Trujillo and "Pop!" directed by Brad Rouse and choreographed by Billy Porter.
The director, who attended the American Musical and Drama Academy in New York City, said he was attracted to the Playhouse in part because of its nearly 100-year tradition, its large staff and its amenities.
"The facility is so incredible and of a caliber that's not often found (at other community theaters)," Santa said.
He said that its two stages — the Howard Drew and the Hawks Mainstage — are great spaces and that the length and breadth of the Playhouse season is impressive. He also looks forward to collaborating with other professionals who operate the Playhouse's full costume and scenic shops.
Santa is also eager to continue his work on theater aimed at those who have sensory sensitivity and developmental disabilities, and said he would put a strong focus on progress toward diversity, equity and inclusion.
He said he didn't get a chance to explore Omaha's neighborhoods or attractions when he was here for his interview, but will return this weekend to look for a home to share with his partner and their two cats. He wants to learn more about Omaha's food scene and loves thrift store shopping.
He'll see the new Playhouse show, "Murder on the Orient Express," while he's here. He probably won't direct a show himself until sometime next year because directors have already been chosen for most of the season's productions, Broman said.
But when he does, Santa said, he has a goal.
"We will continue to inspire all who step through the doors by immersing them in beautiful storytelling where every audience member can attend a production and see a reflection of themselves onstage," he said.
---
Omaha Community Playhouse photo archives
'On Borrowed Time'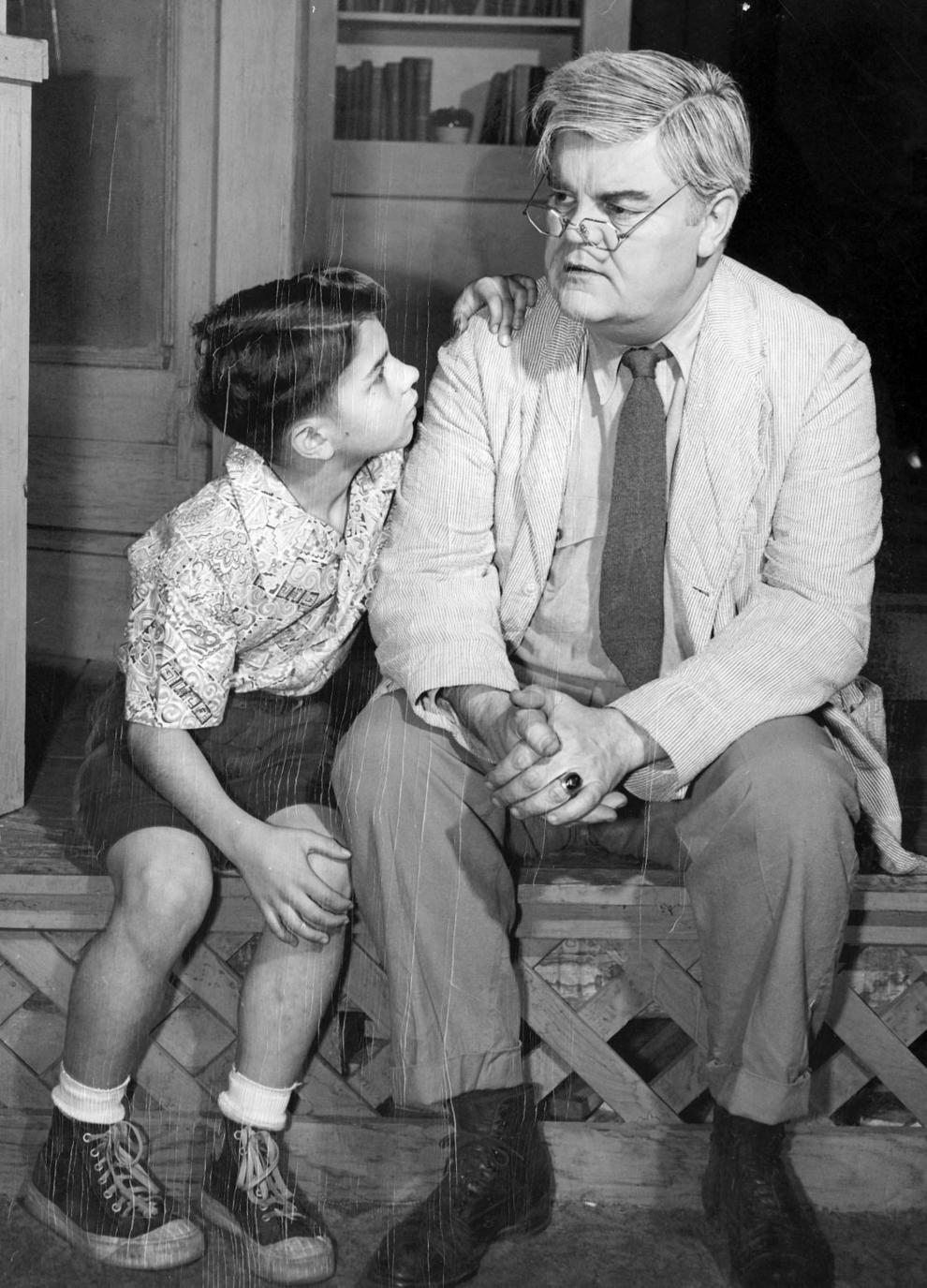 'The Creation & Other Mysteries'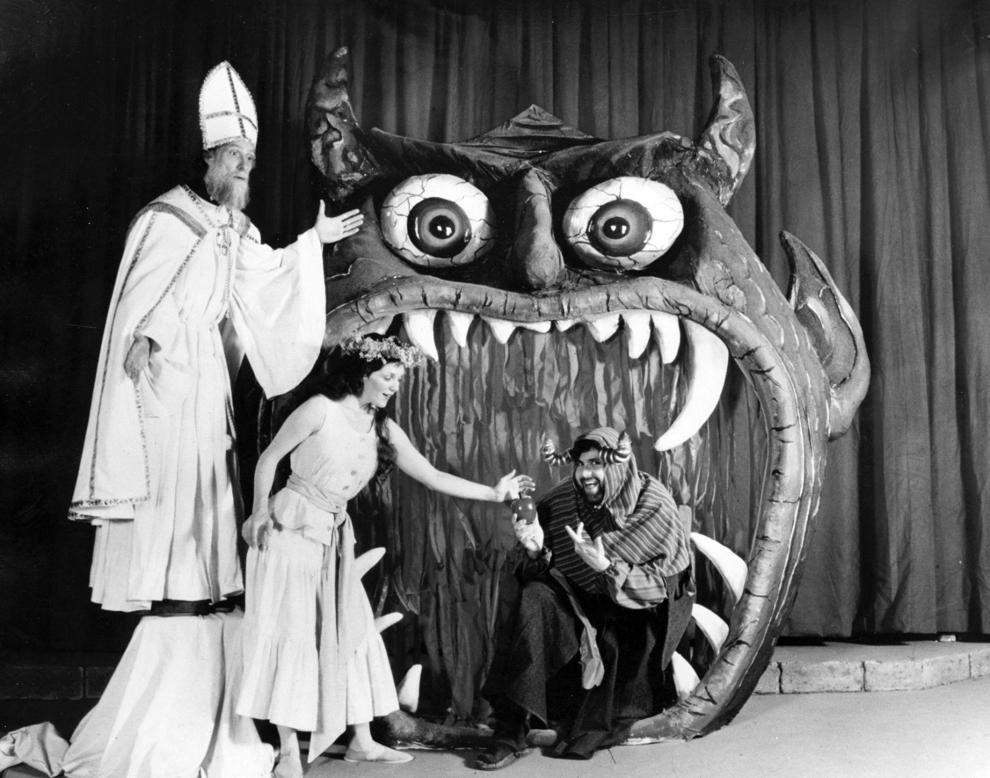 Since the Playhouse first opened in 1925, local actors have been showing off their acting chops on the Omaha stage or something like this... 1920-30's 1940's 1950's 1960's 1970's 1980's 1990's 2000's 2010's Cro hed goesin herey yyxxx By Bob Fischbach • World-Herald staff writer headline goes in here refer to more stuff on the jump pages thankx yyx y x yxy xy xy y xy y xy xy . Pages 4&5E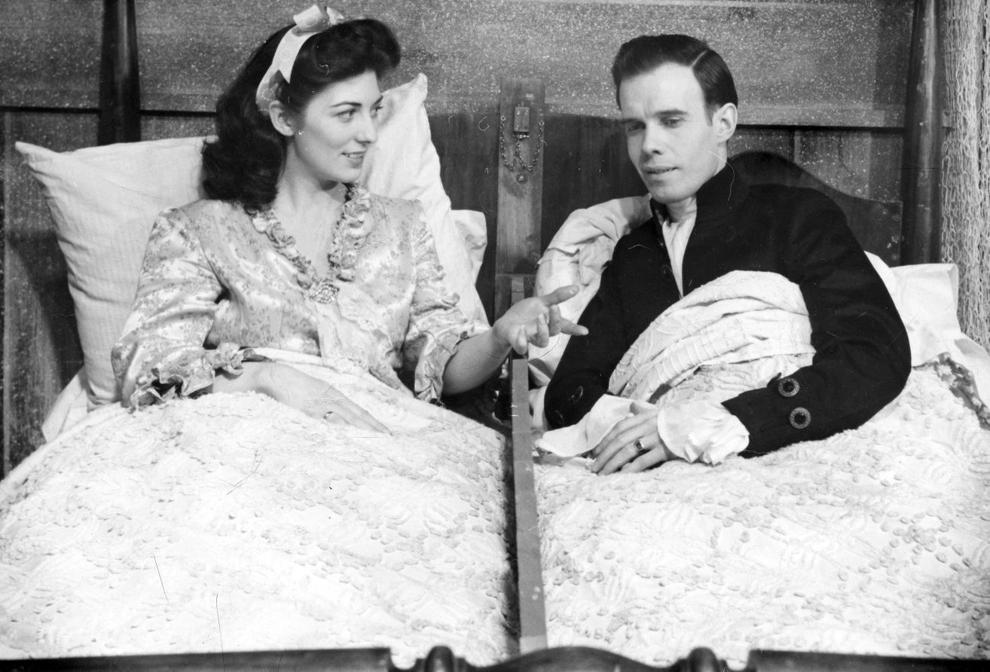 Since the Playhouse first opened in 1925, local actors have been showing off their acting chops on the Omaha stage or something like this... 1920-30's 1940's 1950's 1960's 1970's 1980's 1990's 2000's 2010's Cro hed goesin herey yyxxx By Bob Fischbach • World-Herald staff writer headline goes in here refer to more stuff on the jump pages thankx yyx y x yxy xy xy y xy y xy xy . Pages 4&5E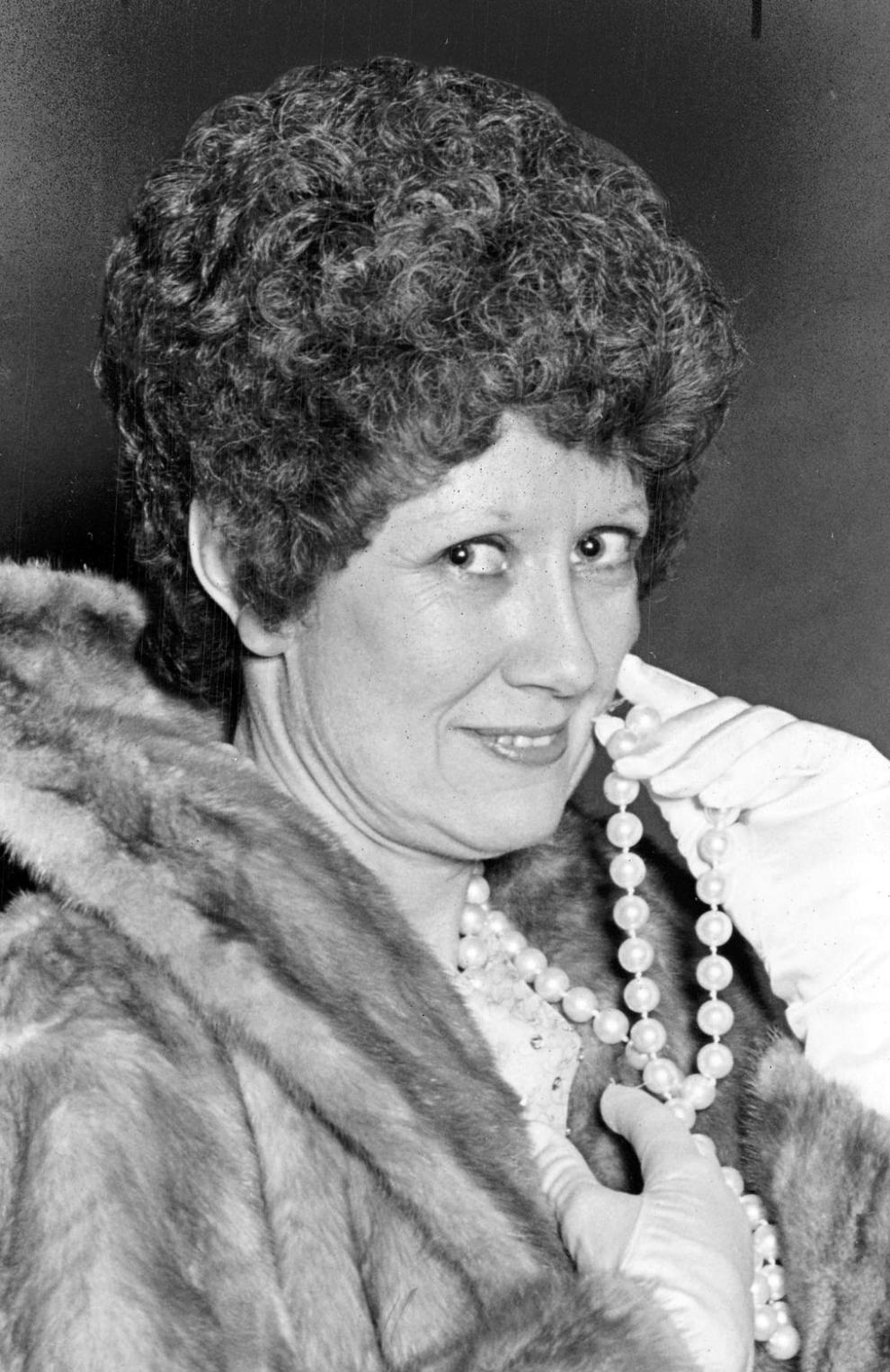 Since the Playhouse first opened in 1925, local actors have been showing off their acting chops on the Omaha stage or something like this... 1920-30's 1940's 1950's 1960's 1970's 1980's 1990's 2000's 2010's Cro hed goesin herey yyxxx By Bob Fischbach • World-Herald staff writer headline goes in here refer to more stuff on the jump pages thankx yyx y x yxy xy xy y xy y xy xy . Pages 4&5E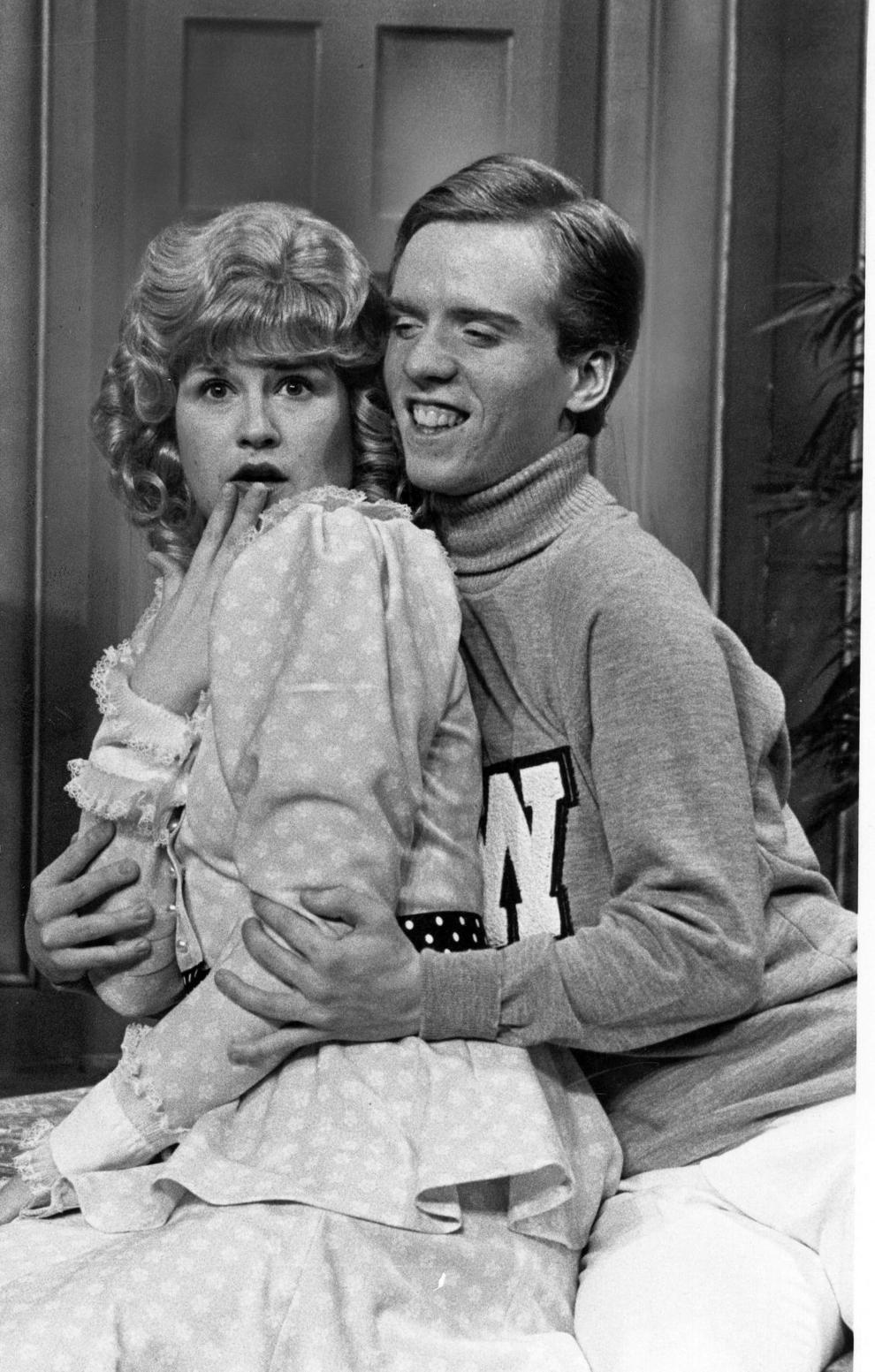 Since the Playhouse first opened in 1925, local actors have been showing off their acting chops on the Omaha stage or something like this... 1920-30's 1940's 1950's 1960's 1970's 1980's 1990's 2000's 2010's Cro hed goesin herey yyxxx By Bob Fischbach • World-Herald staff writer headline goes in here refer to more stuff on the jump pages thankx yyx y x yxy xy xy y xy y xy xy . Pages 4&5E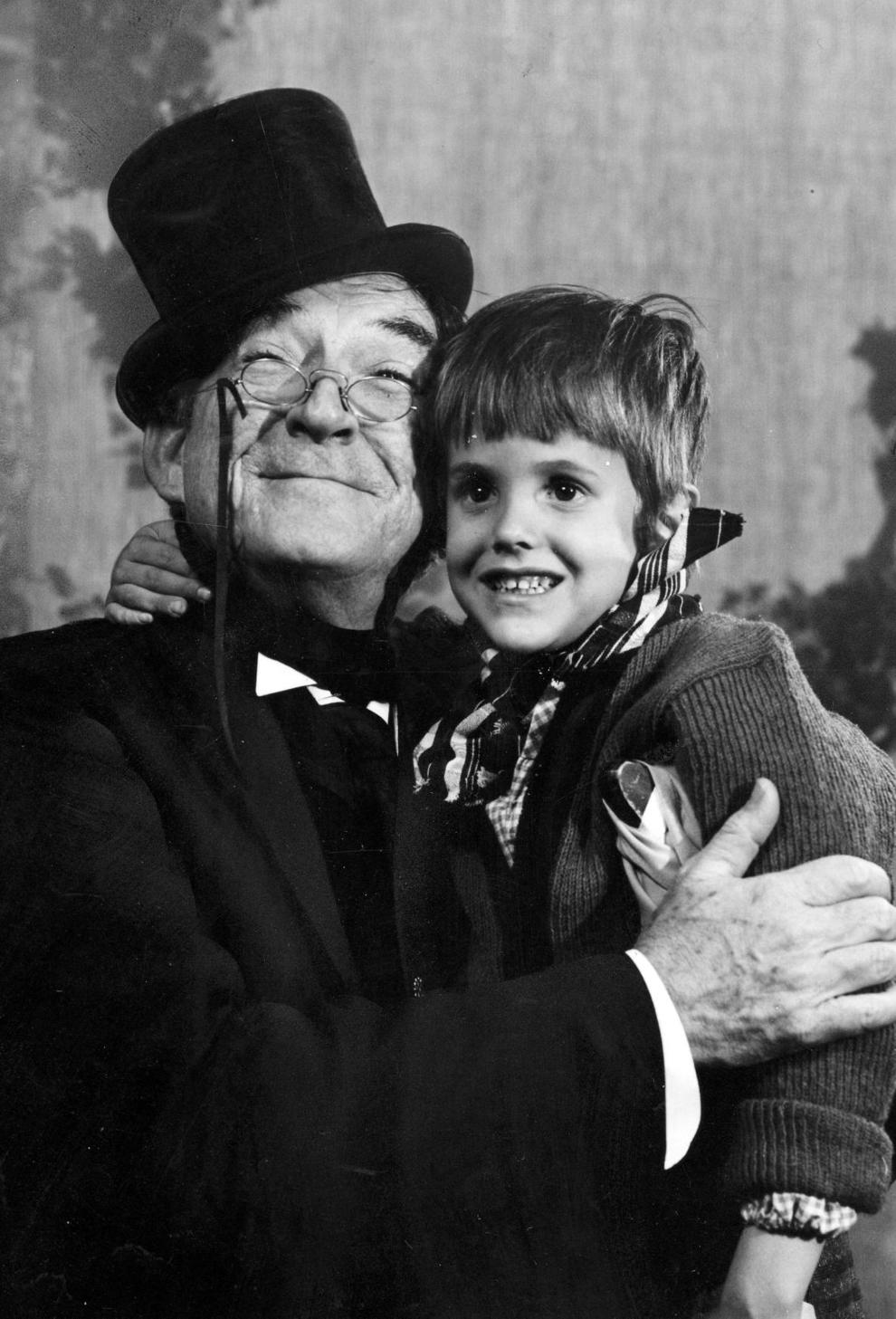 Since the Playhouse first opened in 1925, local actors have been showing off their acting chops on the Omaha stage or something like this... 1920-30's 1940's 1950's 1960's 1970's 1980's 1990's 2000's 2010's Cro hed goesin herey yyxxx By Bob Fischbach • World-Herald staff writer headline goes in here refer to more stuff on the jump pages thankx yyx y x yxy xy xy y xy y xy xy . Pages 4&5E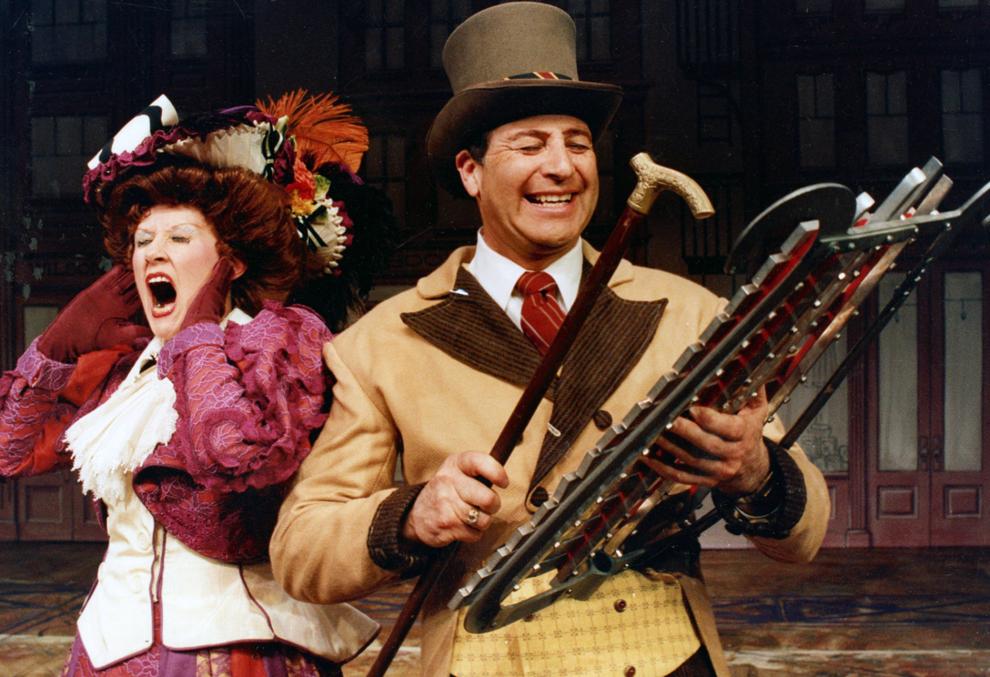 Since the Playhouse first opened in 1925, local actors have been showing off their acting chops on the Omaha stage or something like this... 1920-30's 1940's 1950's 1960's 1970's 1980's 1990's 2000's 2010's Cro hed goesin herey yyxxx By Bob Fischbach • World-Herald staff writer headline goes in here refer to more stuff on the jump pages thankx yyx y x yxy xy xy y xy y xy xy . Pages 4&5E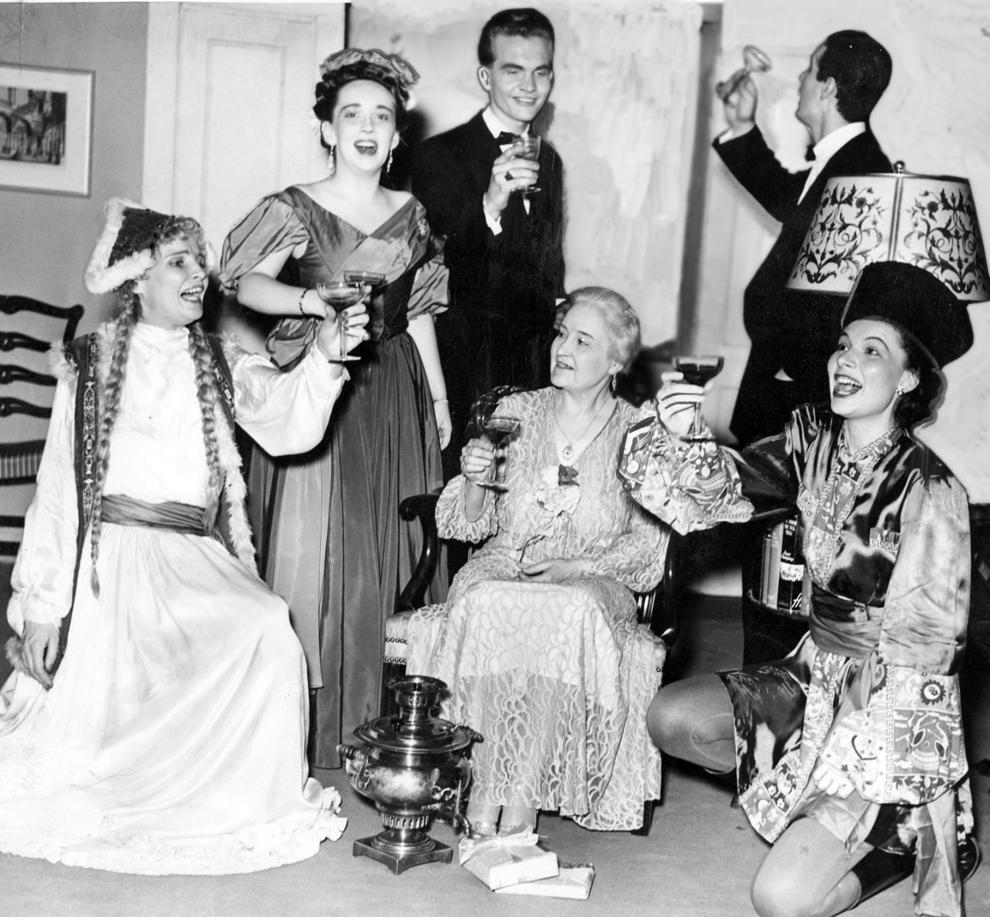 Since the Playhouse first opened in 1925, local actors have been showing off their acting chops on the Omaha stage or something like this... 1920-30's 1940's 1950's 1960's 1970's 1980's 1990's 2000's 2010's Cro hed goesin herey yyxxx By Bob Fischbach • World-Herald staff writer headline goes in here refer to more stuff on the jump pages thankx yyx y x yxy xy xy y xy y xy xy . Pages 4&5E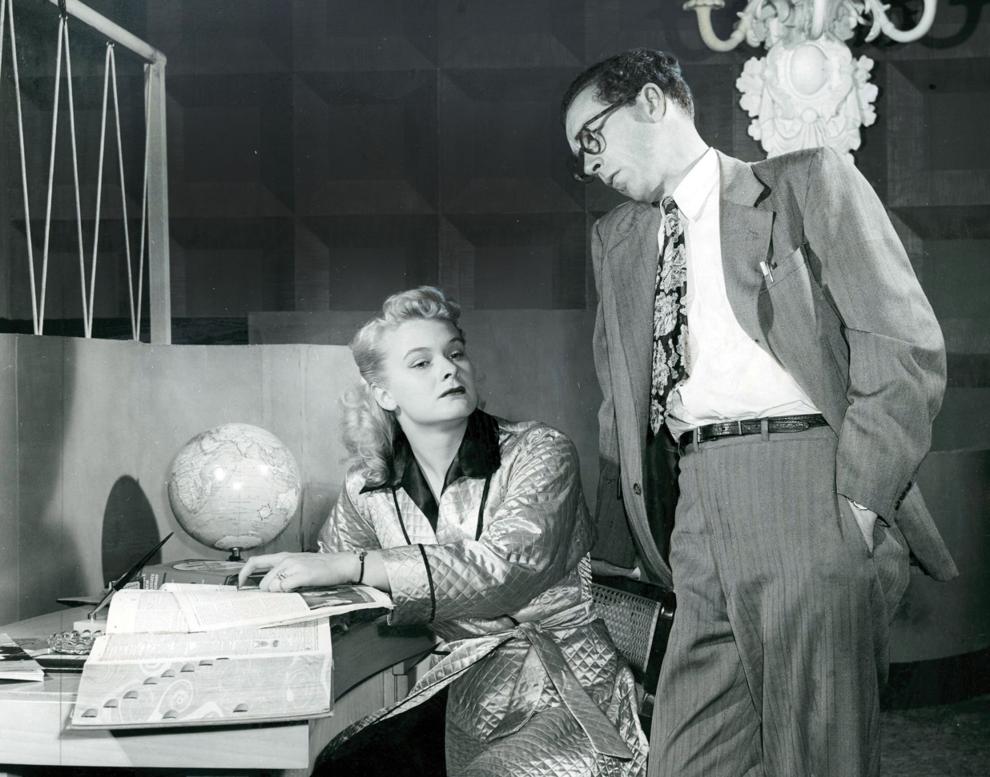 Since the Playhouse first opened in 1925, local actors have been showing off their acting chops on the Omaha stage or something like this... 1920-30's 1940's 1950's 1960's 1970's 1980's 1990's 2000's 2010's Cro hed goesin herey yyxxx By Bob Fischbach • World-Herald staff writer headline goes in here refer to more stuff on the jump pages thankx yyx y x yxy xy xy y xy y xy xy . Pages 4&5E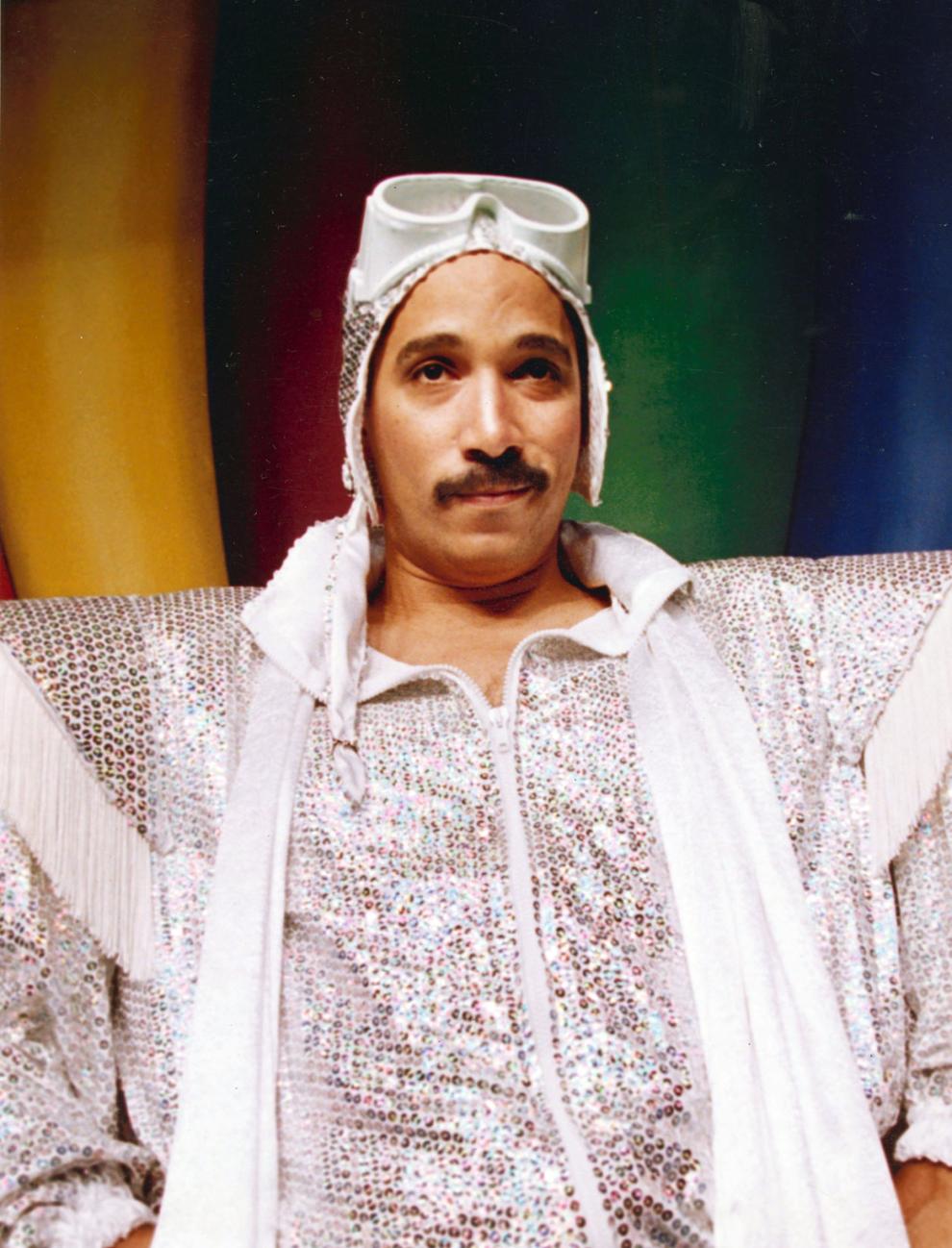 Since the Playhouse first opened in 1925, local actors have been showing off their acting chops on the Omaha stage or something like this... 1920-30's 1940's 1950's 1960's 1970's 1980's 1990's 2000's 2010's Cro hed goesin herey yyxxx By Bob Fischbach • World-Herald staff writer headline goes in here refer to more stuff on the jump pages thankx yyx y x yxy xy xy y xy y xy xy . Pages 4&5E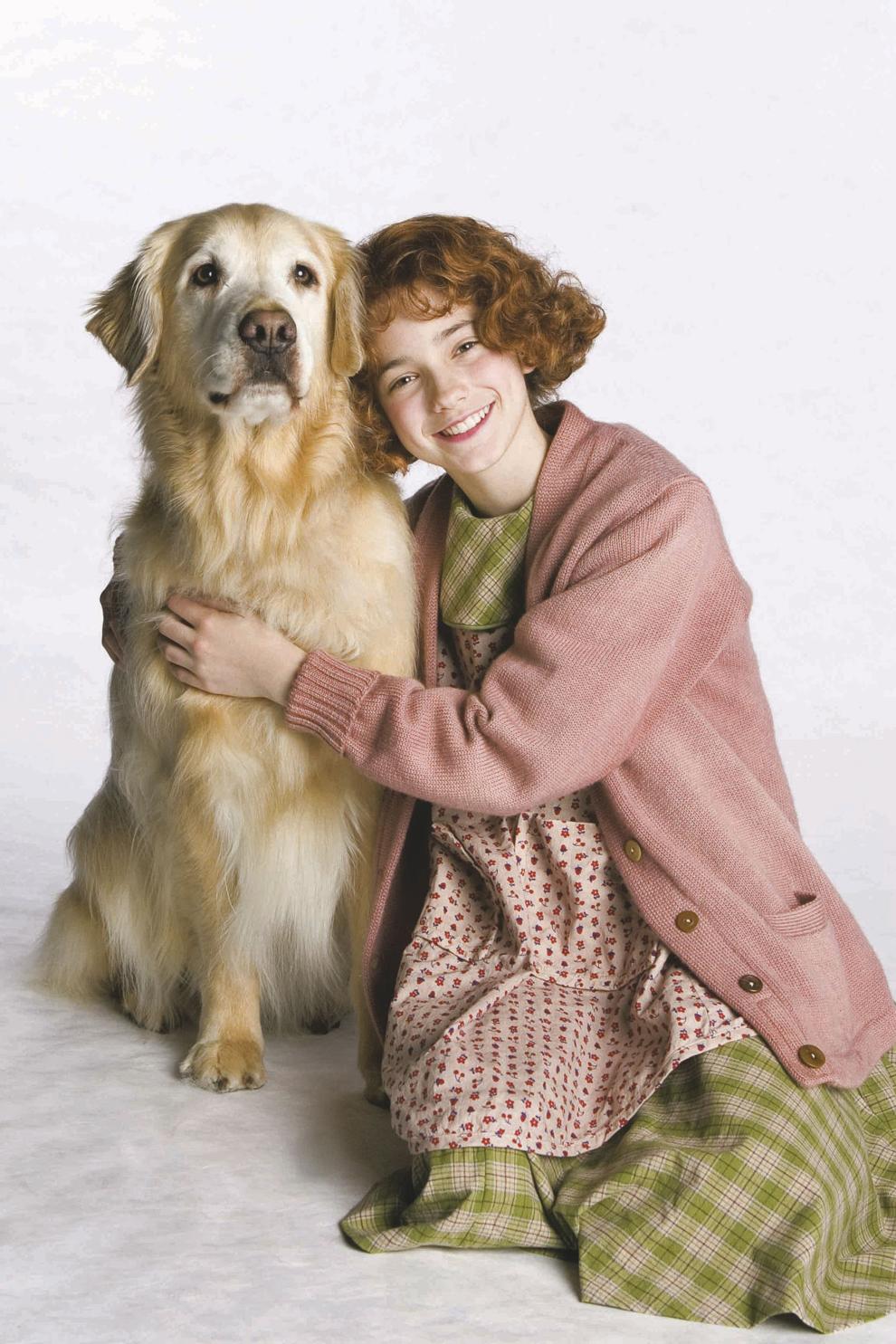 Since the Playhouse first opened in 1925, local actors have been showing off their acting chops on the Omaha stage or something like this... 1920-30's 1940's 1950's 1960's 1970's 1980's 1990's 2000's 2010's Cro hed goesin herey yyxxx By Bob Fischbach • World-Herald staff writer headline goes in here refer to more stuff on the jump pages thankx yyx y x yxy xy xy y xy y xy xy . Pages 4&5E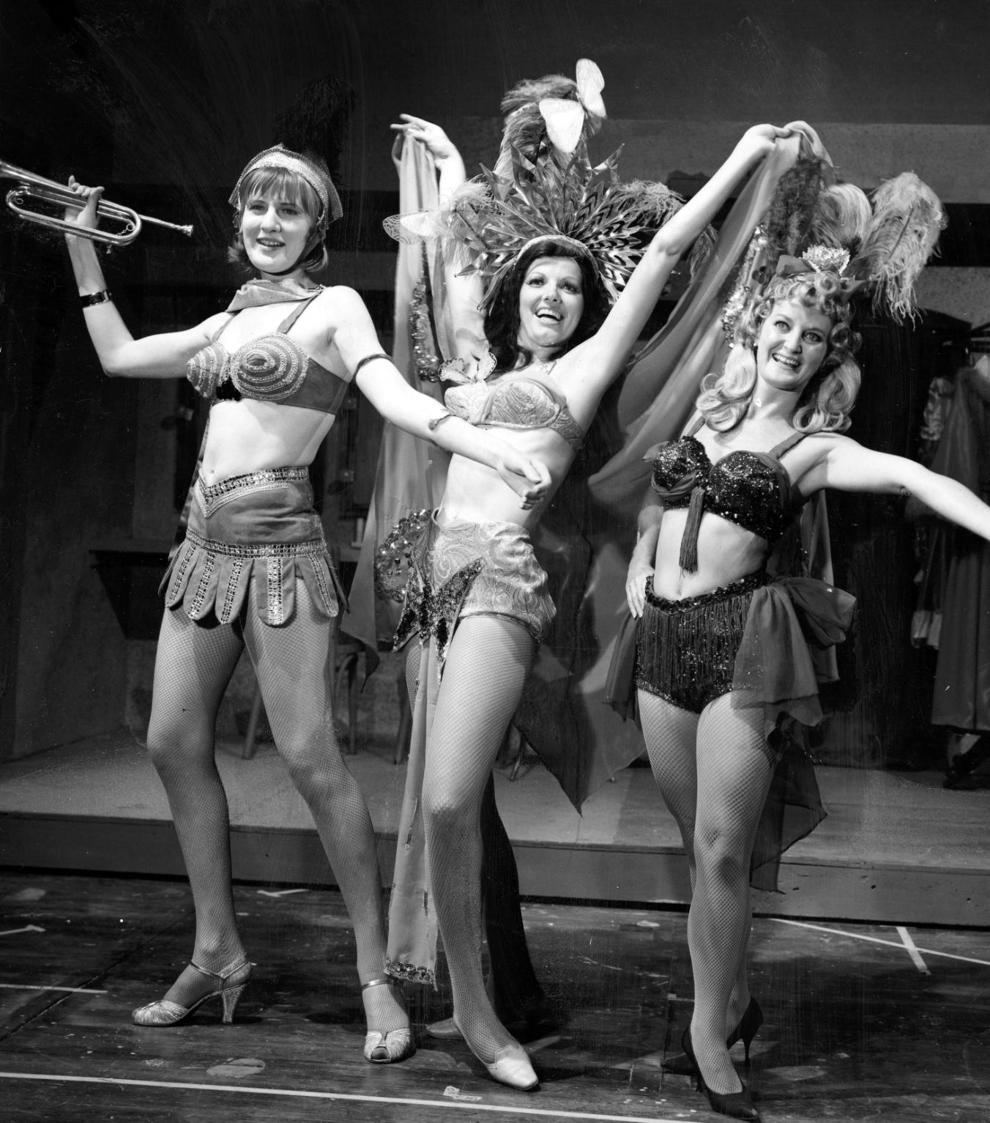 Since the Playhouse first opened in 1925, local actors have been showing off their acting chops on the Omaha stage or something like this... 1920-30's 1940's 1950's 1960's 1970's 1980's 1990's 2000's 2010's Cro hed goesin herey yyxxx By Bob Fischbach • World-Herald staff writer headline goes in here refer to more stuff on the jump pages thankx yyx y x yxy xy xy y xy y xy xy . Pages 4&5E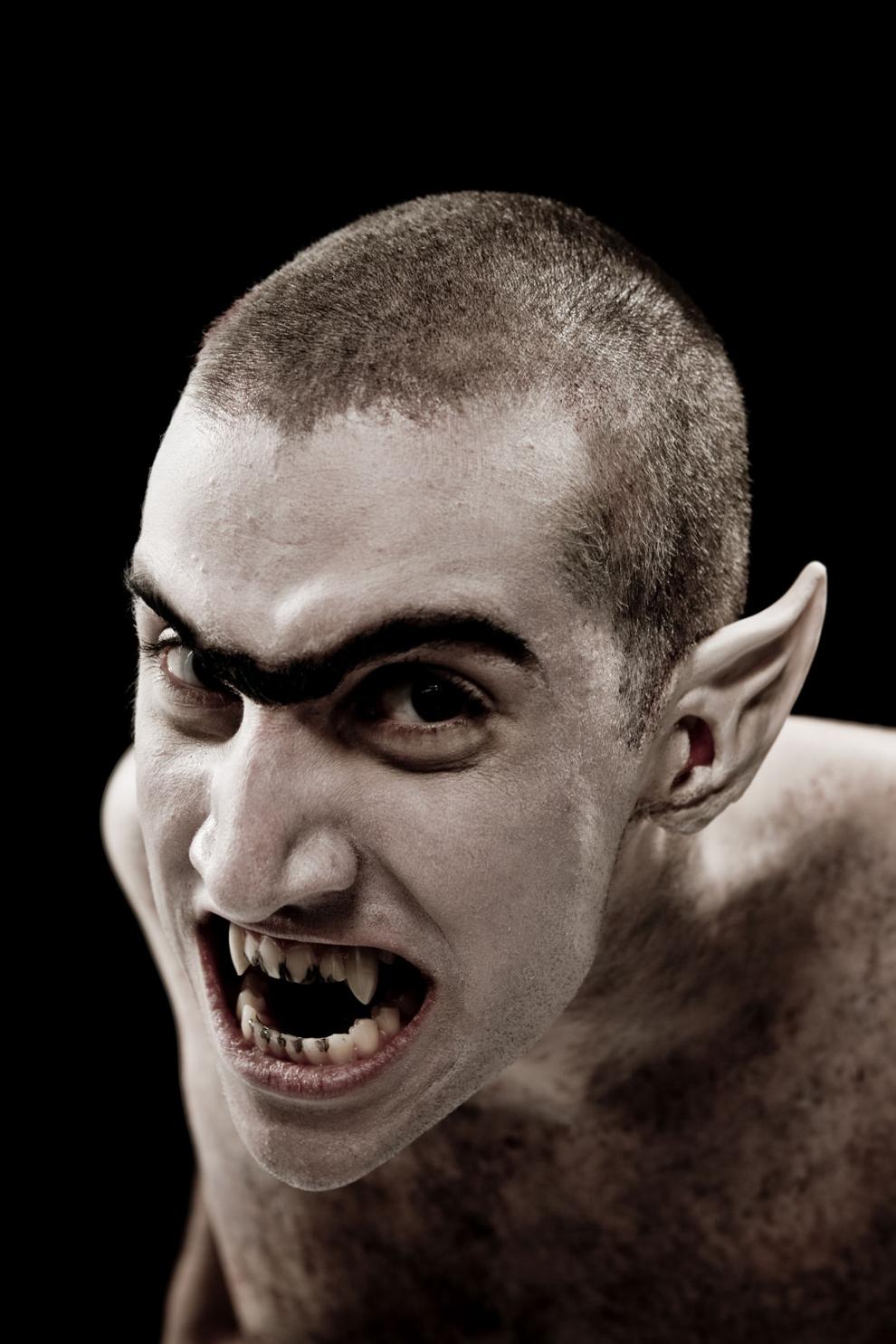 Since the Playhouse first opened in 1925, local actors have been showing off their acting chops on the Omaha stage or something like this... 1920-30's 1940's 1950's 1960's 1970's 1980's 1990's 2000's 2010's Cro hed goesin herey yyxxx By Bob Fischbach • World-Herald staff writer headline goes in here refer to more stuff on the jump pages thankx yyx y x yxy xy xy y xy y xy xy . Pages 4&5E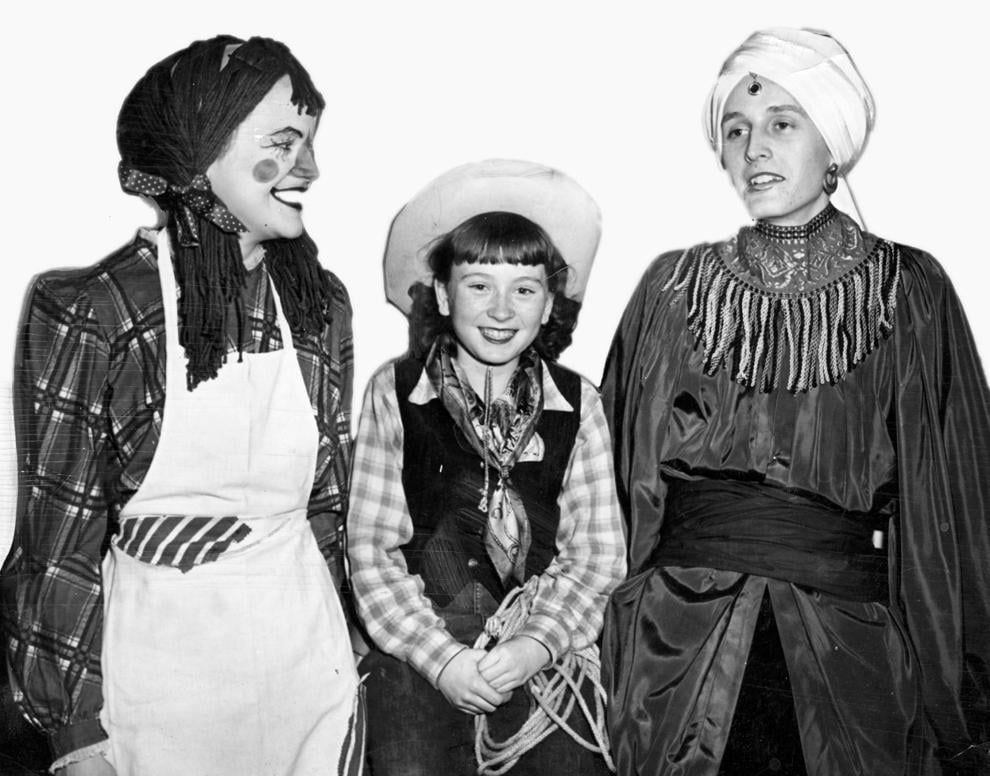 Since the Playhouse first opened in 1925, local actors have been showing off their acting chops on the Omaha stage or something like this... 1920-30's 1940's 1950's 1960's 1970's 1980's 1990's 2000's 2010's Cro hed goesin herey yyxxx By Bob Fischbach • World-Herald staff writer headline goes in here refer to more stuff on the jump pages thankx yyx y x yxy xy xy y xy y xy xy . Pages 4&5E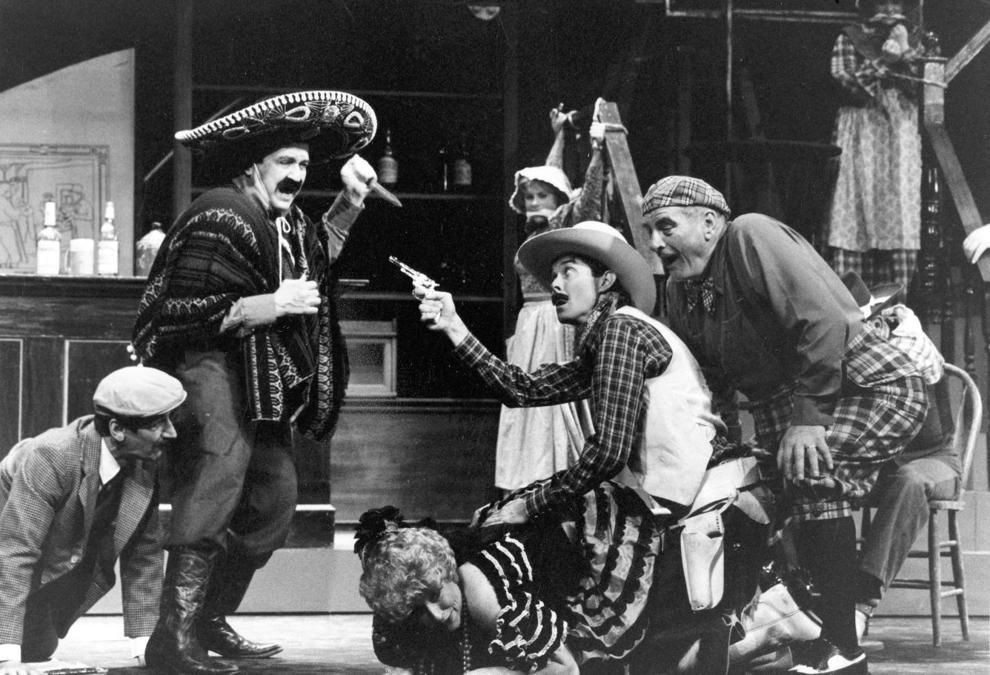 Since the Playhouse first opened in 1925, local actors have been showing off their acting chops on the Omaha stage or something like this... 1920-30's 1940's 1950's 1960's 1970's 1980's 1990's 2000's 2010's Cro hed goesin herey yyxxx By Bob Fischbach • World-Herald staff writer headline goes in here refer to more stuff on the jump pages thankx yyx y x yxy xy xy y xy y xy xy . Pages 4&5E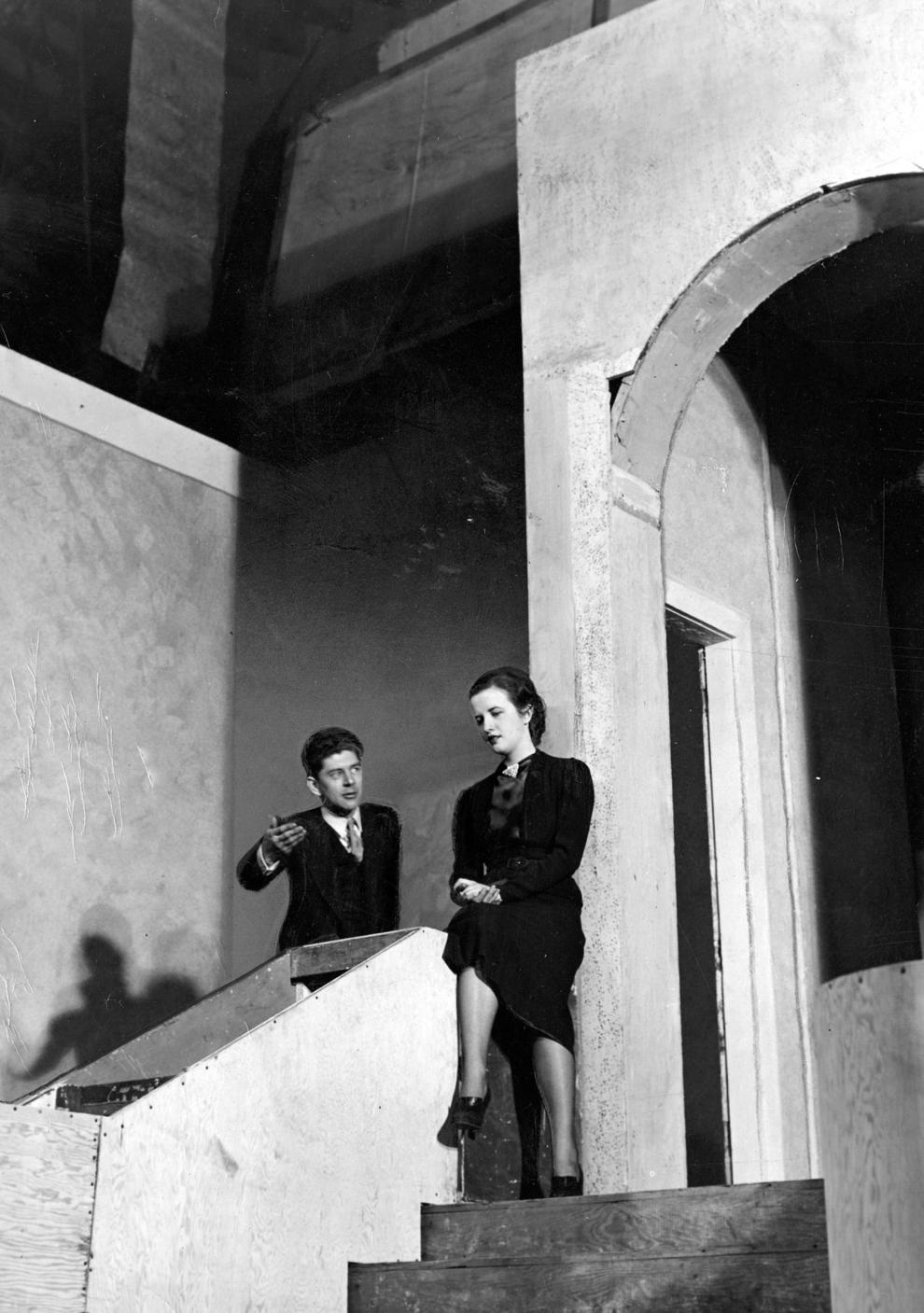 Since the Playhouse first opened in 1925, local actors have been showing off their acting chops on the Omaha stage or something like this... 1920-30's 1940's 1950's 1960's 1970's 1980's 1990's 2000's 2010's Cro hed goesin herey yyxxx By Bob Fischbach • World-Herald staff writer headline goes in here refer to more stuff on the jump pages thankx yyx y x yxy xy xy y xy y xy xy . Pages 4&5E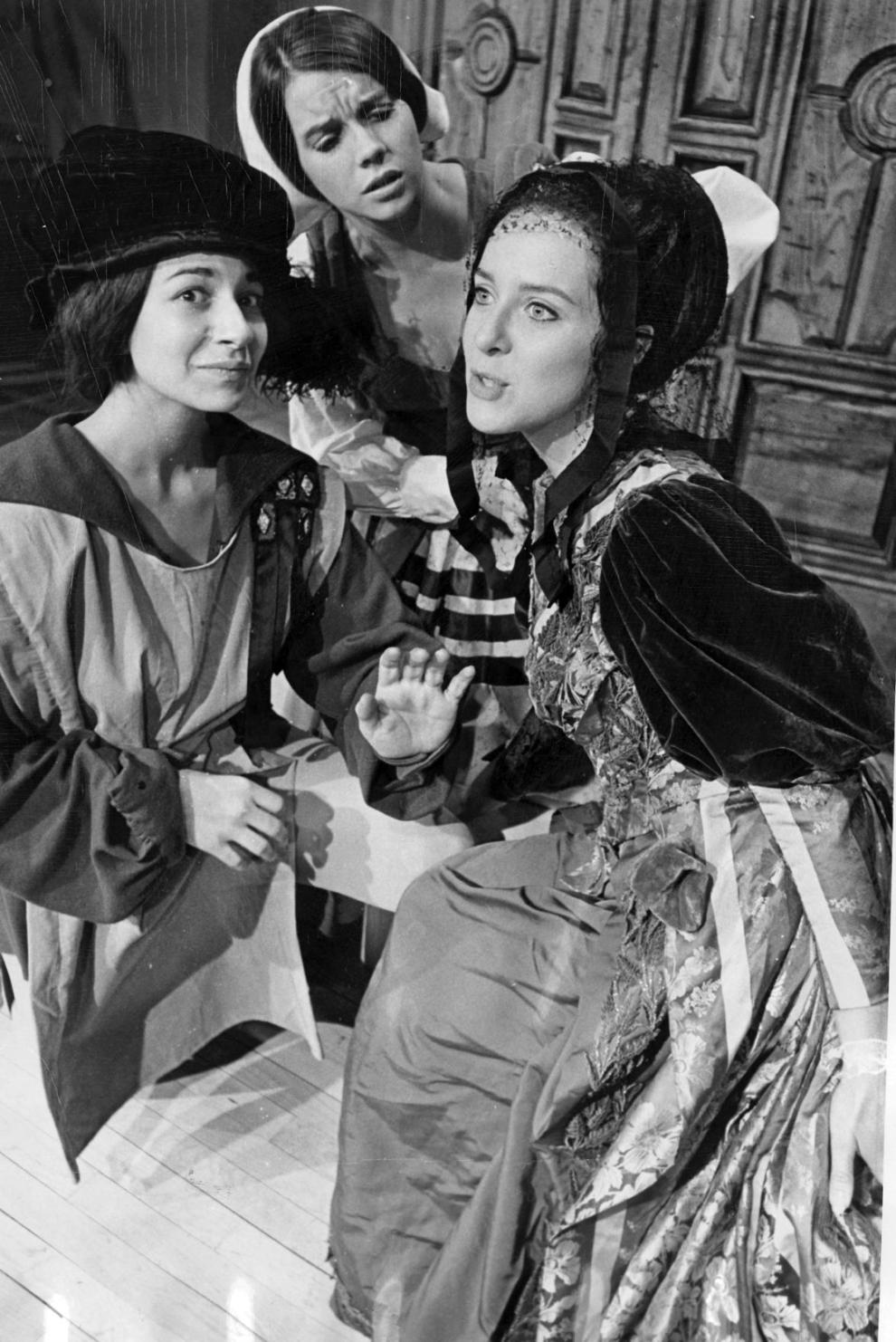 Playhouse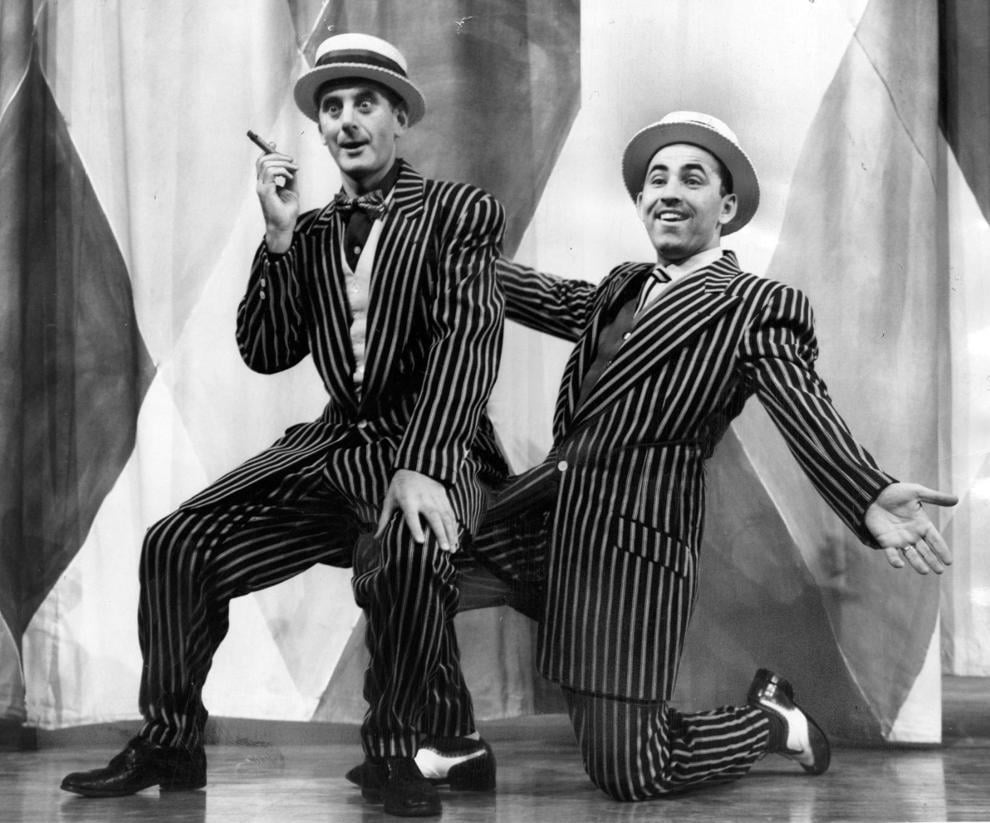 Since the Playhouse first opened in 1925, local actors have been showing off their acting chops on the Omaha stage or something like this... 1920-30's 1940's 1950's 1960's 1970's 1980's 1990's 2000's 2010's Cro hed goesin herey yyxxx By Bob Fischbach • World-Herald staff writer headline goes in here refer to more stuff on the jump pages thankx yyx y x yxy xy xy y xy y xy xy . Pages 4&5E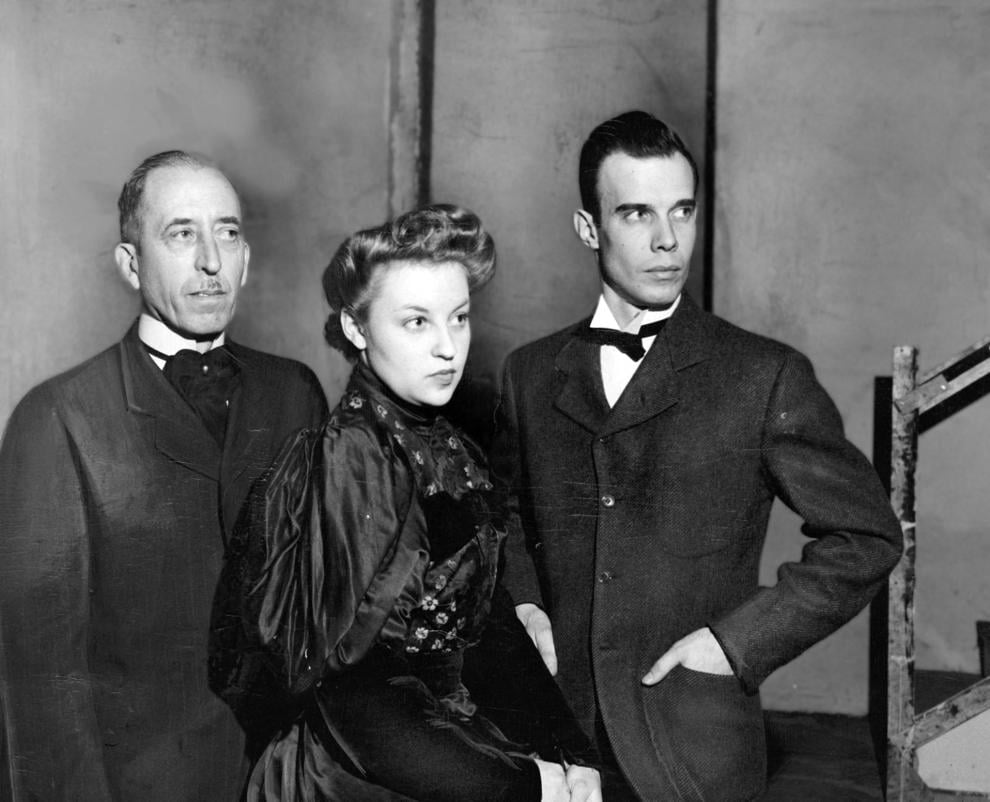 Since the Playhouse first opened in 1925, local actors have been showing off their acting chops on the Omaha stage or something like this... 1920-30's 1940's 1950's 1960's 1970's 1980's 1990's 2000's 2010's Cro hed goesin herey yyxxx By Bob Fischbach • World-Herald staff writer headline goes in here refer to more stuff on the jump pages thankx yyx y x yxy xy xy y xy y xy xy . Pages 4&5E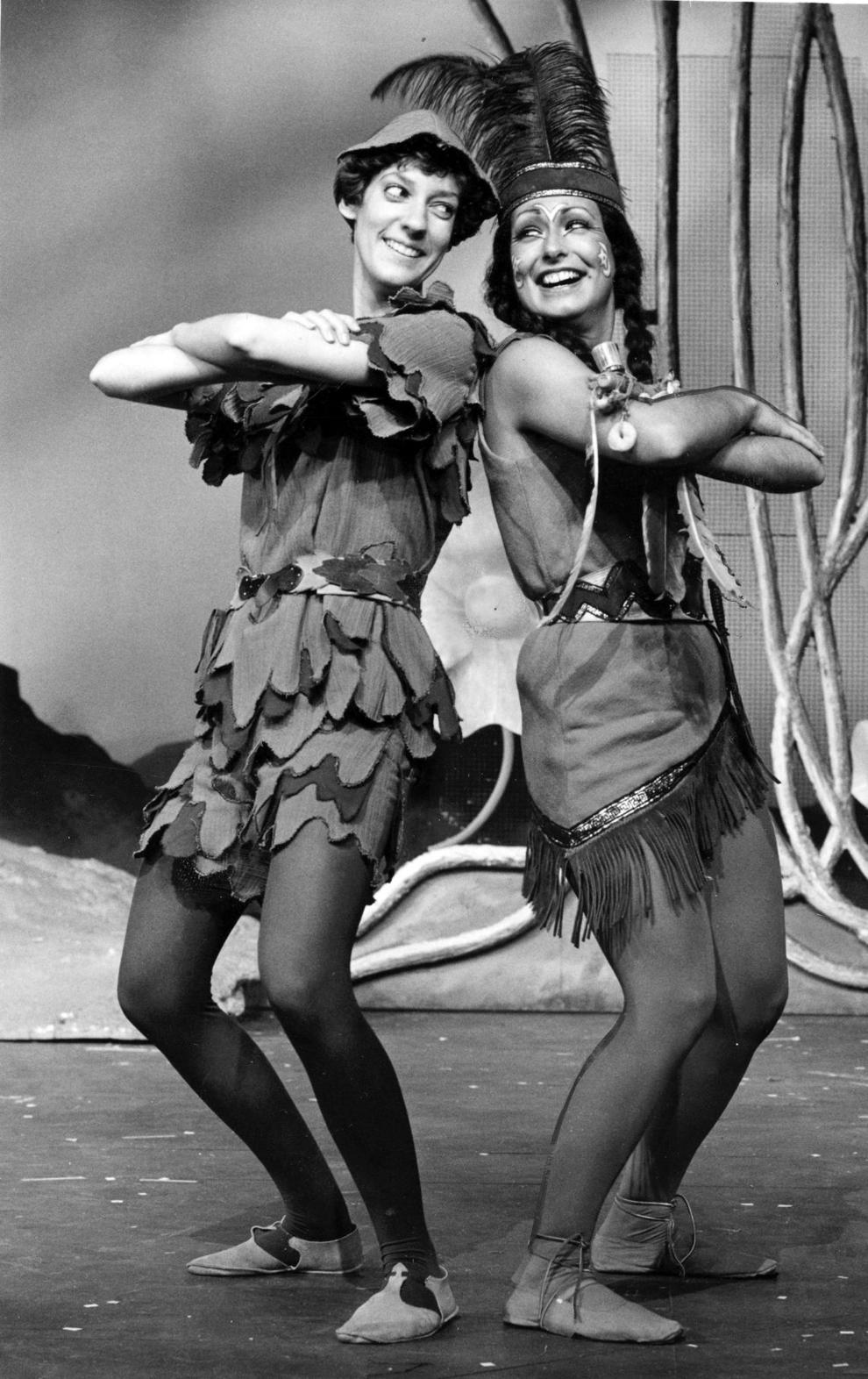 Since the Playhouse first opened in 1925, local actors have been showing off their acting chops on the Omaha stage or something like this... 1920-30's 1940's 1950's 1960's 1970's 1980's 1990's 2000's 2010's Cro hed goesin herey yyxxx By Bob Fischbach • World-Herald staff writer headline goes in here refer to more stuff on the jump pages thankx yyx y x yxy xy xy y xy y xy xy . Pages 4&5E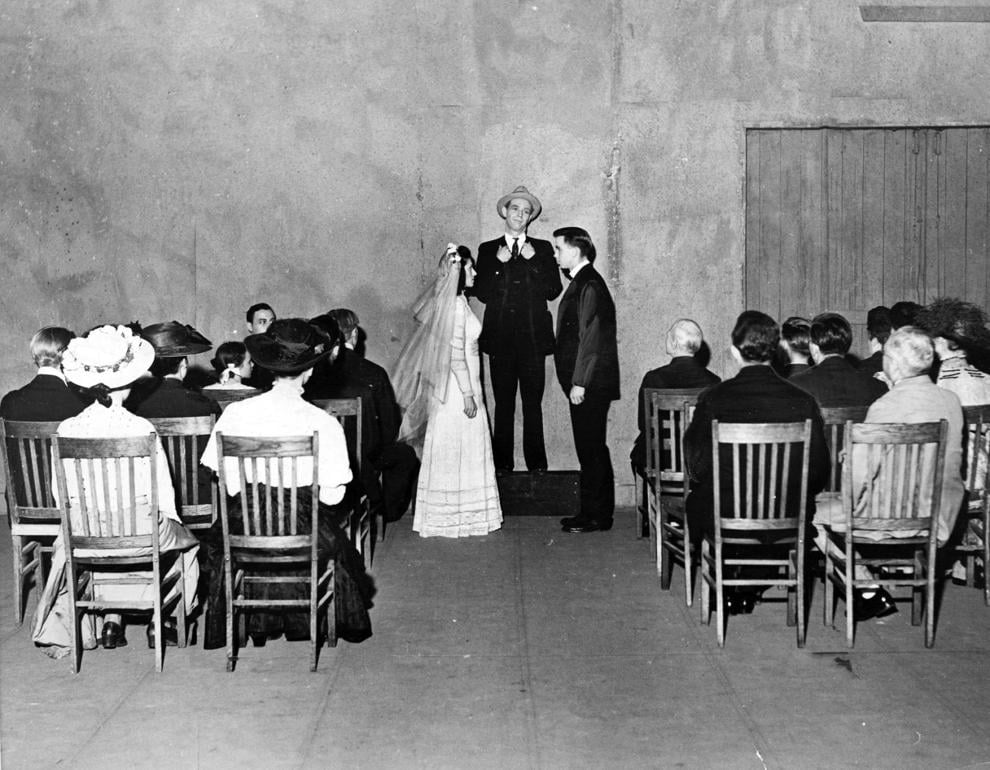 Since the Playhouse first opened in 1925, local actors have been showing off their acting chops on the Omaha stage or something like this... 1920-30's 1940's 1950's 1960's 1970's 1980's 1990's 2000's 2010's Cro hed goesin herey yyxxx By Bob Fischbach • World-Herald staff writer headline goes in here refer to more stuff on the jump pages thankx yyx y x yxy xy xy y xy y xy xy . Pages 4&5E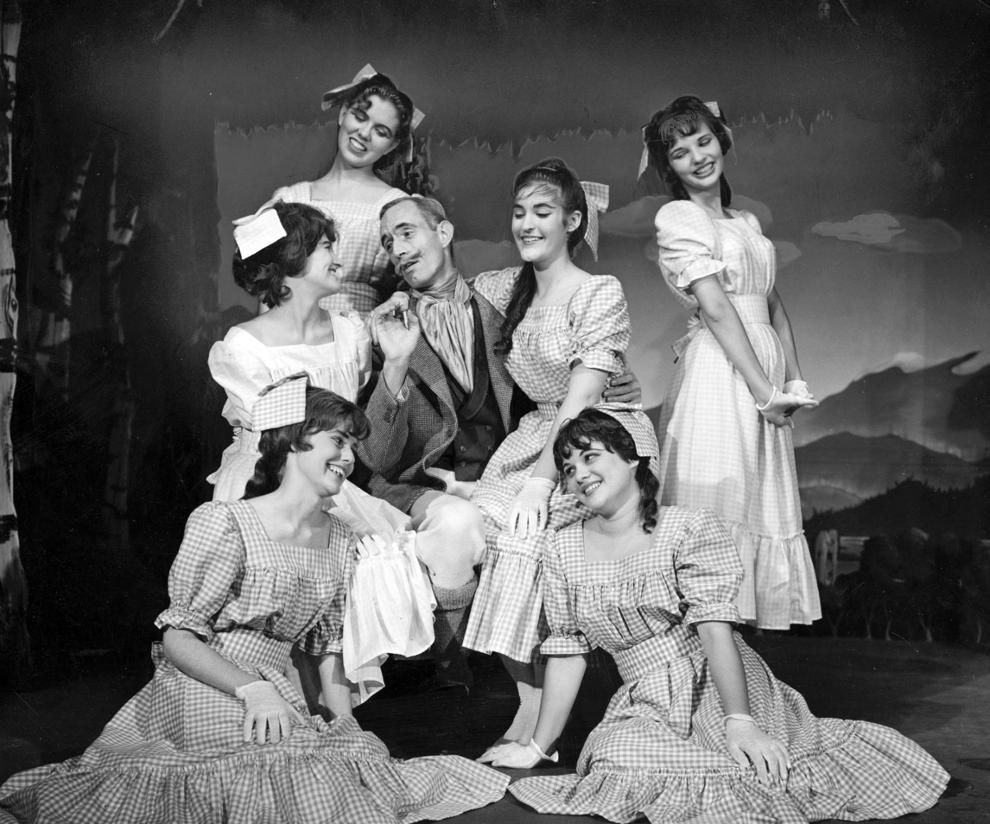 Since the Playhouse first opened in 1925, local actors have been showing off their acting chops on the Omaha stage or something like this... 1920-30's 1940's 1950's 1960's 1970's 1980's 1990's 2000's 2010's Cro hed goesin herey yyxxx By Bob Fischbach • World-Herald staff writer headline goes in here refer to more stuff on the jump pages thankx yyx y x yxy xy xy y xy y xy xy . Pages 4&5E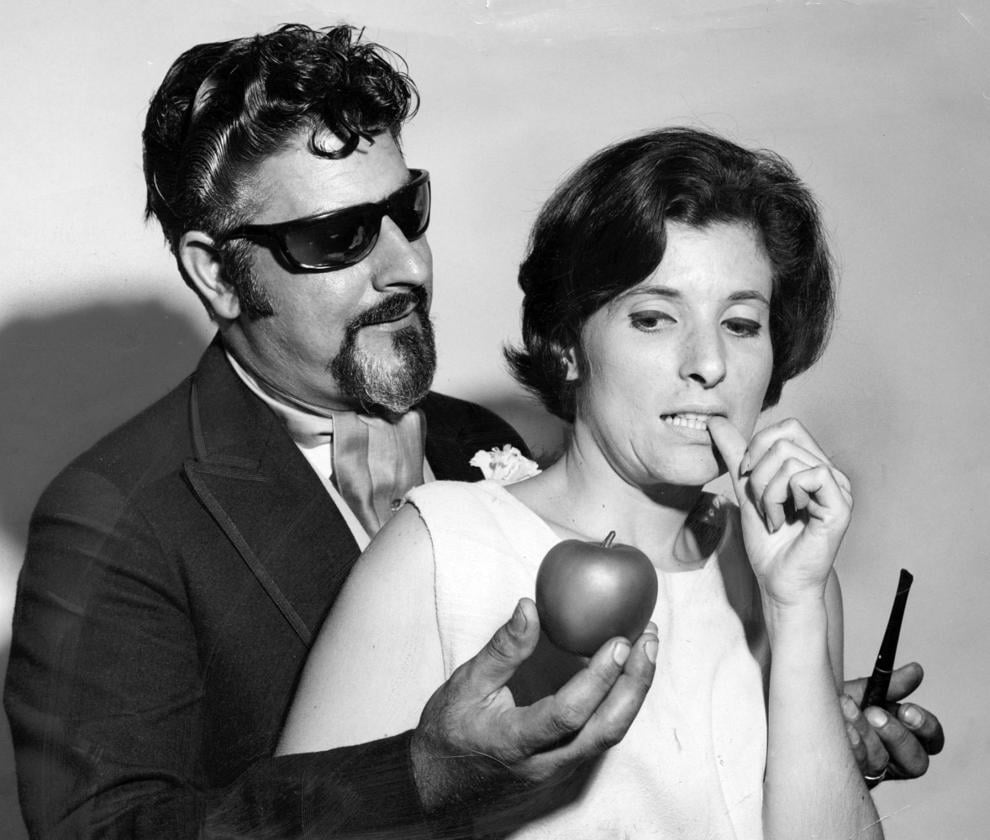 Since the Playhouse first opened in 1925, local actors have been showing off their acting chops on the Omaha stage or something like this... 1920-30's 1940's 1950's 1960's 1970's 1980's 1990's 2000's 2010's Cro hed goesin herey yyxxx By Bob Fischbach • World-Herald staff writer headline goes in here refer to more stuff on the jump pages thankx yyx y x yxy xy xy y xy y xy xy . Pages 4&5E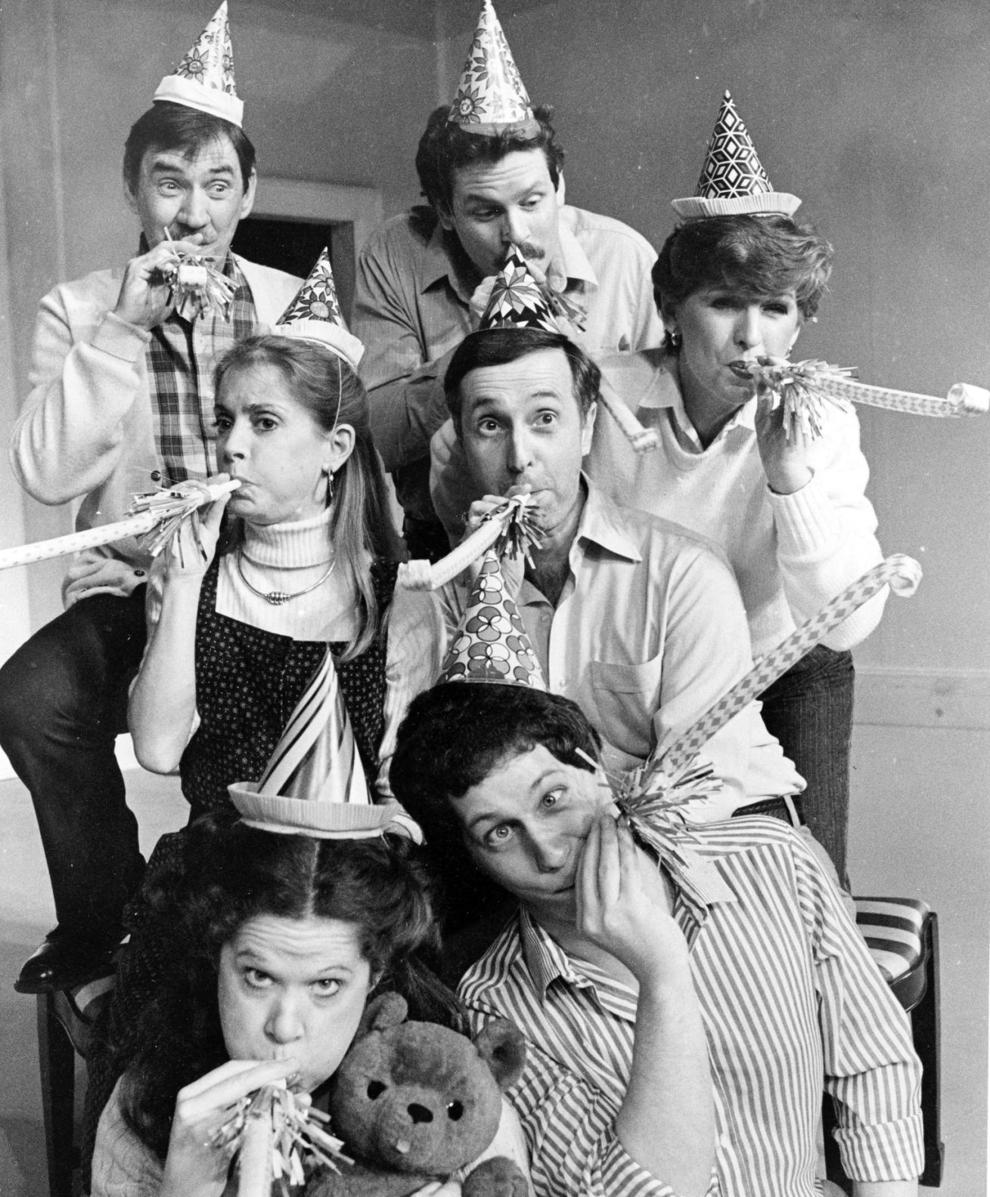 Since the Playhouse first opened in 1925, local actors have been showing off their acting chops on the Omaha stage or something like this... 1920-30's 1940's 1950's 1960's 1970's 1980's 1990's 2000's 2010's Cro hed goesin herey yyxxx By Bob Fischbach • World-Herald staff writer headline goes in here refer to more stuff on the jump pages thankx yyx y x yxy xy xy y xy y xy xy . Pages 4&5E
Since the Playhouse first opened in 1925, local actors have been showing off their acting chops on the Omaha stage or something like this... 1920-30's 1940's 1950's 1960's 1970's 1980's 1990's 2000's 2010's Cro hed goesin herey yyxxx By Bob Fischbach • World-Herald staff writer headline goes in here refer to more stuff on the jump pages thankx yyx y x yxy xy xy y xy y xy xy . Pages 4&5E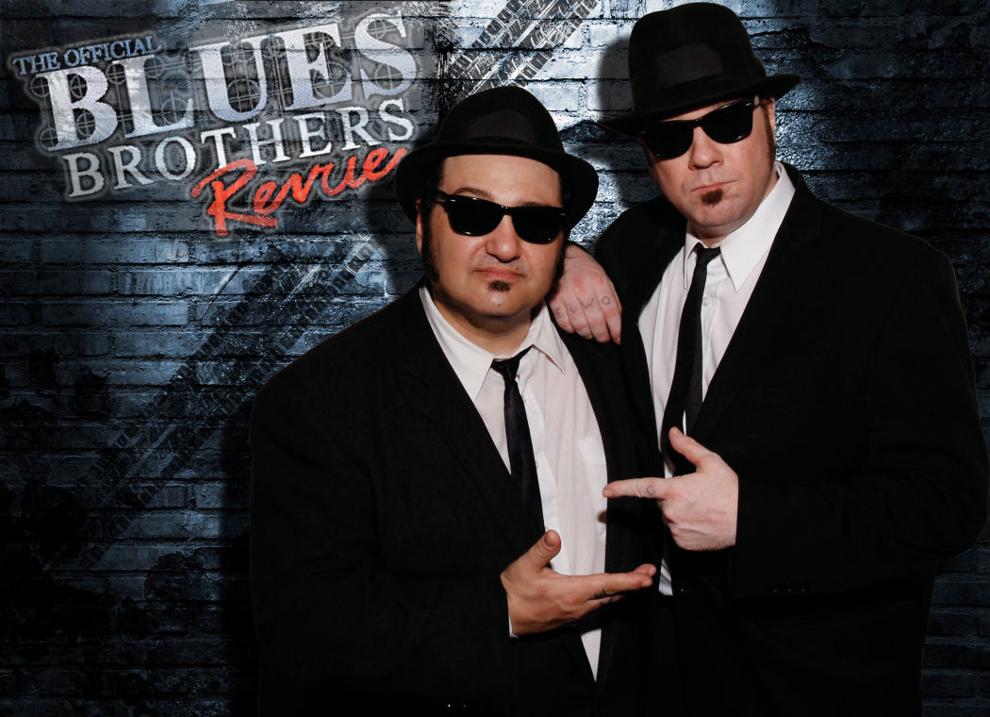 Since the Playhouse first opened in 1925, local actors have been showing off their acting chops on the Omaha stage or something like this... 1920-30's 1940's 1950's 1960's 1970's 1980's 1990's 2000's 2010's Cro hed goesin herey yyxxx By Bob Fischbach • World-Herald staff writer headline goes in here refer to more stuff on the jump pages thankx yyx y x yxy xy xy y xy y xy xy . Pages 4&5E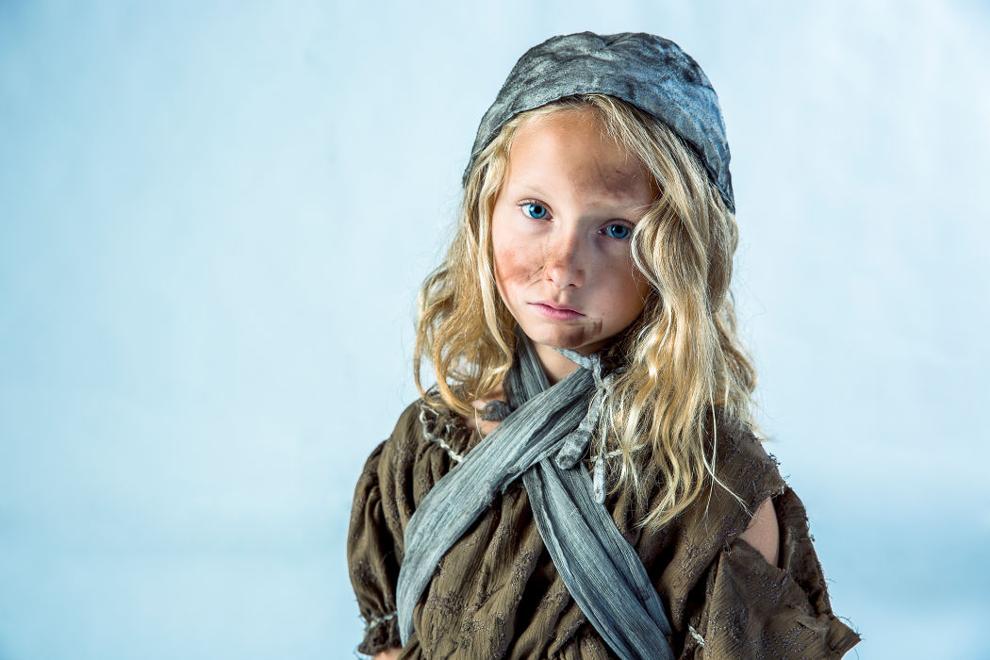 Since the Playhouse first opened in 1925, local actors have been showing off their acting chops on the Omaha stage or something like this... 1920-30's 1940's 1950's 1960's 1970's 1980's 1990's 2000's 2010's Cro hed goesin herey yyxxx By Bob Fischbach • World-Herald staff writer headline goes in here refer to more stuff on the jump pages thankx yyx y x yxy xy xy y xy y xy xy . Pages 4&5E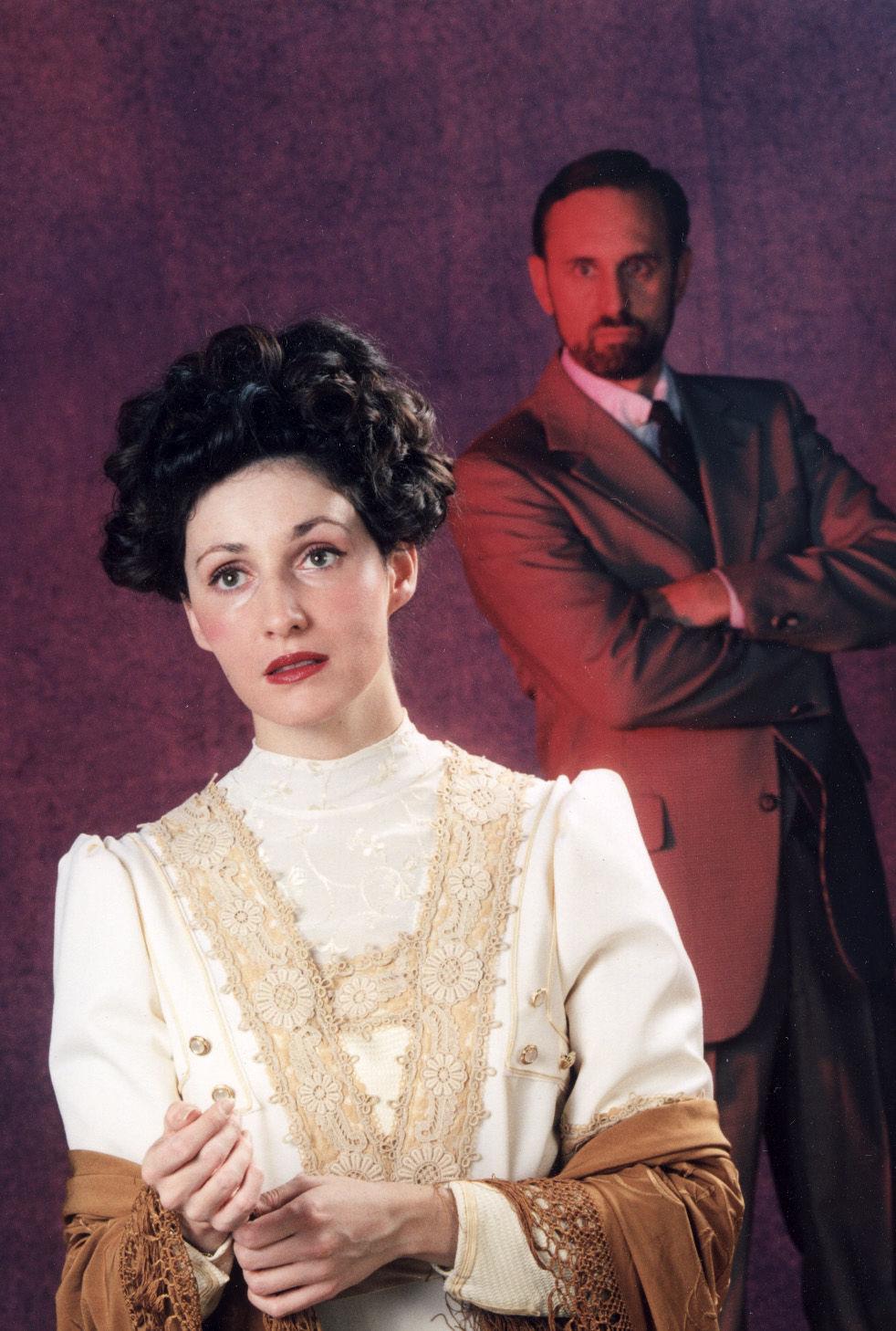 Since the Playhouse first opened in 1925, local actors have been showing off their acting chops on the Omaha stage or something like this... 1920-30's 1940's 1950's 1960's 1970's 1980's 1990's 2000's 2010's Cro hed goesin herey yyxxx By Bob Fischbach • World-Herald staff writer headline goes in here refer to more stuff on the jump pages thankx yyx y x yxy xy xy y xy y xy xy . Pages 4&5E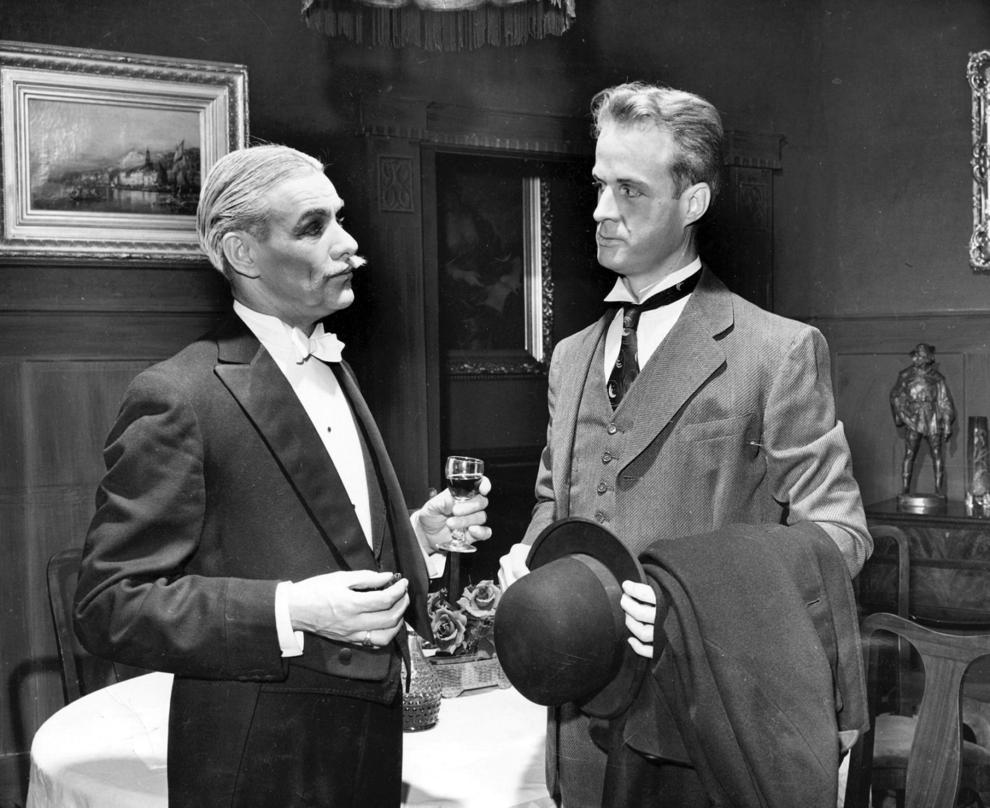 Since the Playhouse first opened in 1925, local actors have been showing off their acting chops on the Omaha stage or something like this... 1920-30's 1940's 1950's 1960's 1970's 1980's 1990's 2000's 2010's Cro hed goesin herey yyxxx By Bob Fischbach • World-Herald staff writer headline goes in here refer to more stuff on the jump pages thankx yyx y x yxy xy xy y xy y xy xy . Pages 4&5E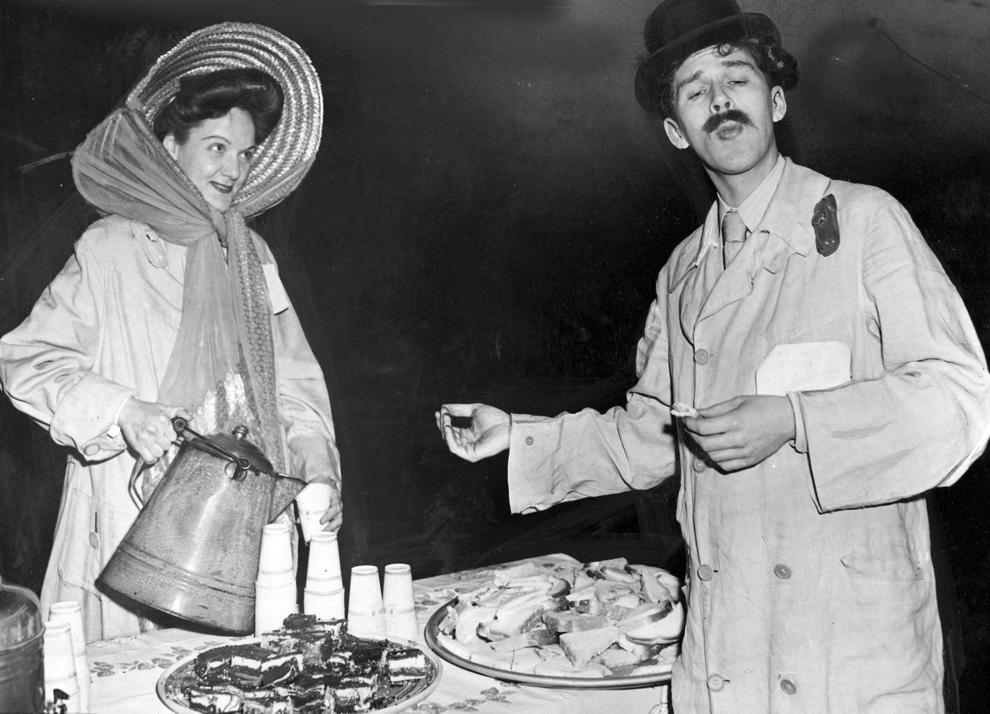 Since the Playhouse first opened in 1925, local actors have been showing off their acting chops on the Omaha stage or something like this... 1920-30's 1940's 1950's 1960's 1970's 1980's 1990's 2000's 2010's Cro hed goesin herey yyxxx By Bob Fischbach • World-Herald staff writer headline goes in here refer to more stuff on the jump pages thankx yyx y x yxy xy xy y xy y xy xy . Pages 4&5E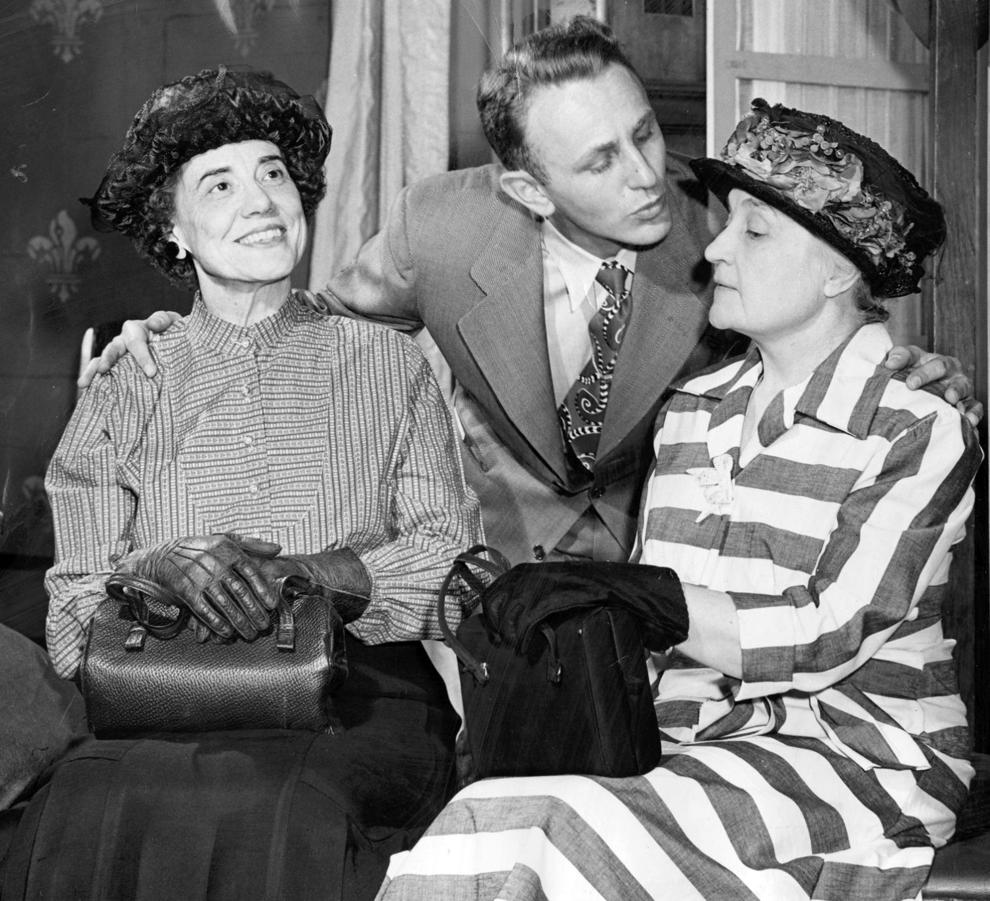 Since the Playhouse first opened in 1925, local actors have been showing off their acting chops on the Omaha stage or something like this... 1920-30's 1940's 1950's 1960's 1970's 1980's 1990's 2000's 2010's Cro hed goesin herey yyxxx By Bob Fischbach • World-Herald staff writer headline goes in here refer to more stuff on the jump pages thankx yyx y x yxy xy xy y xy y xy xy . Pages 4&5E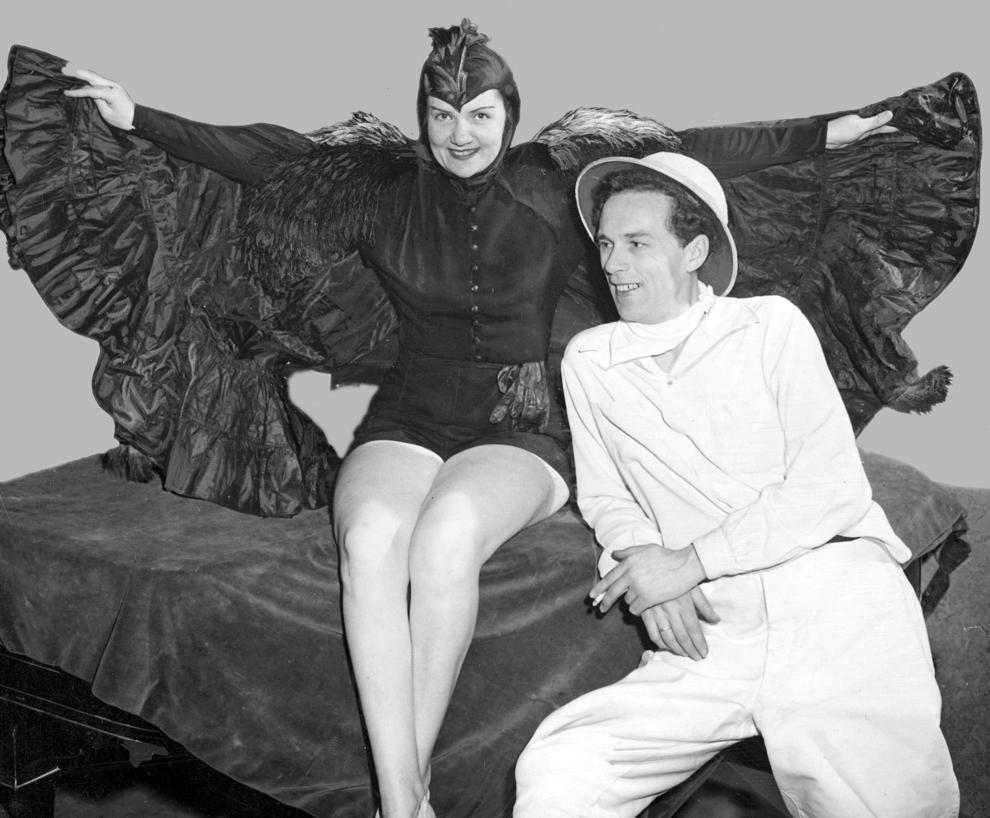 Since the Playhouse first opened in 1925, local actors have been showing off their acting chops on the Omaha stage or something like this... 1920-30's 1940's 1950's 1960's 1970's 1980's 1990's 2000's 2010's Cro hed goesin herey yyxxx By Bob Fischbach • World-Herald staff writer headline goes in here refer to more stuff on the jump pages thankx yyx y x yxy xy xy y xy y xy xy . Pages 4&5E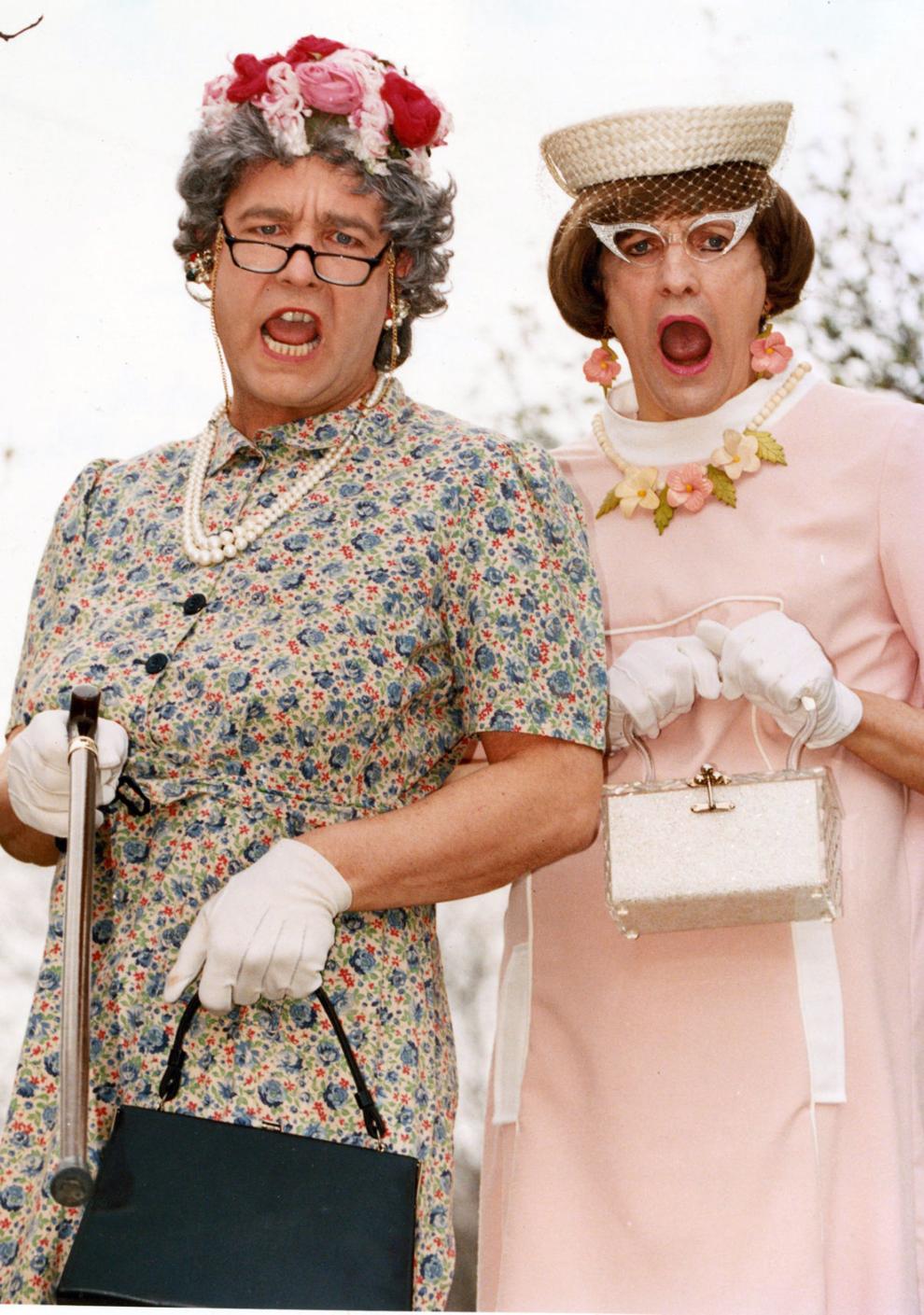 Since the Playhouse first opened in 1925, local actors have been showing off their acting chops on the Omaha stage or something like this... 1920-30's 1940's 1950's 1960's 1970's 1980's 1990's 2000's 2010's Cro hed goesin herey yyxxx By Bob Fischbach • World-Herald staff writer headline goes in here refer to more stuff on the jump pages thankx yyx y x yxy xy xy y xy y xy xy . Pages 4&5E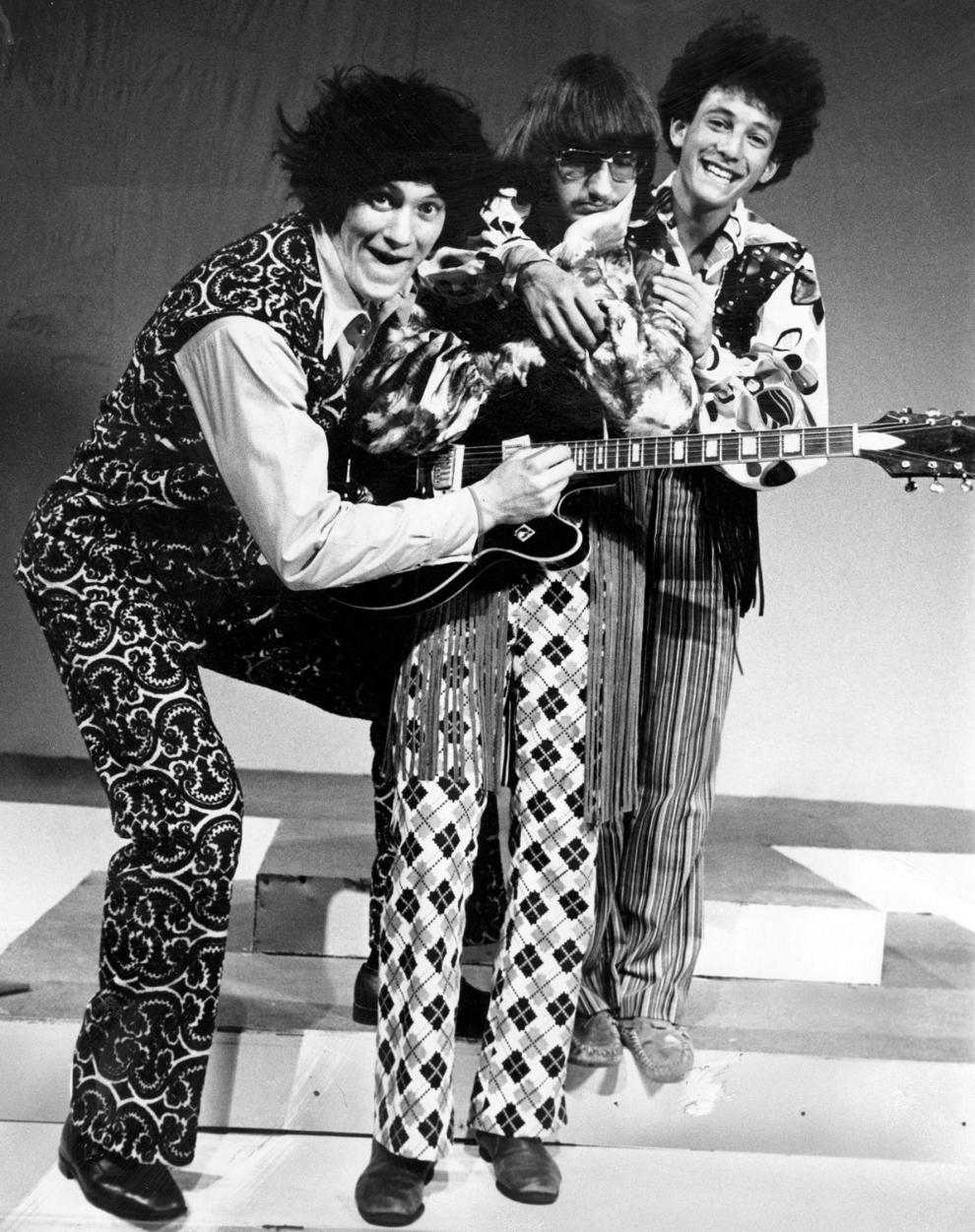 Since the Playhouse first opened in 1925, local actors have been showing off their acting chops on the Omaha stage or something like this... 1920-30's 1940's 1950's 1960's 1970's 1980's 1990's 2000's 2010's Cro hed goesin herey yyxxx By Bob Fischbach • World-Herald staff writer headline goes in here refer to more stuff on the jump pages thankx yyx y x yxy xy xy y xy y xy xy . Pages 4&5E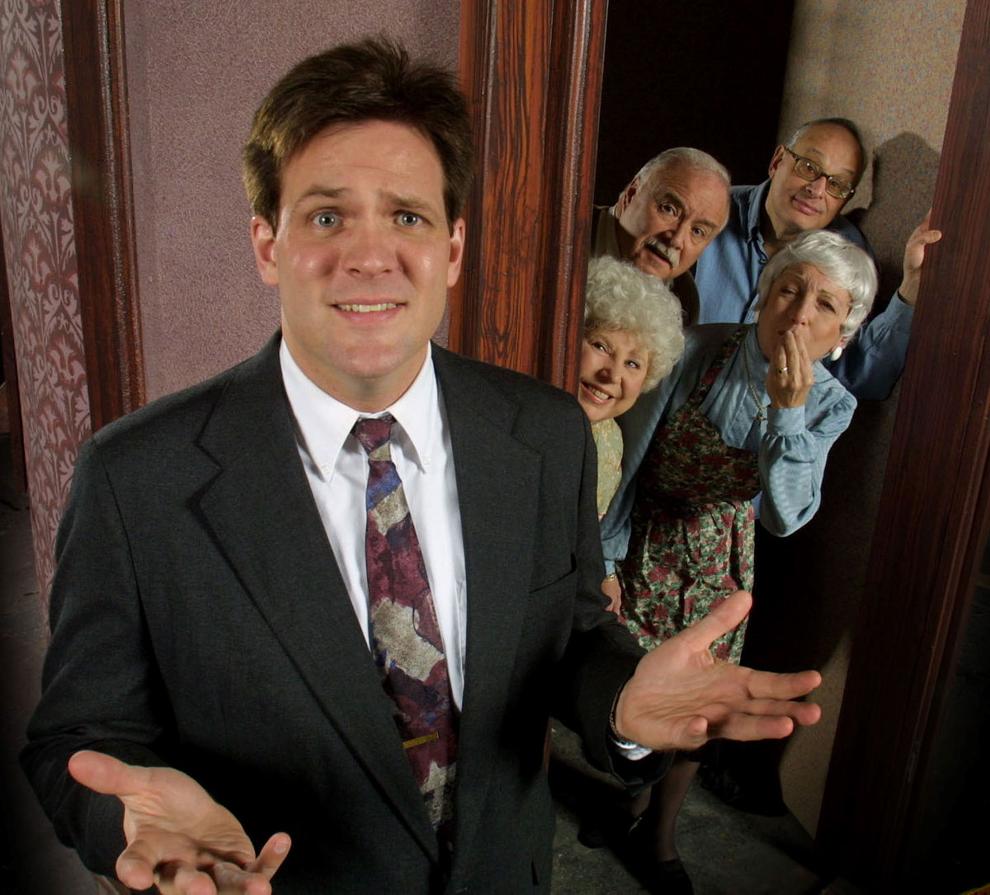 Since the Playhouse first opened in 1925, local actors have been showing off their acting chops on the Omaha stage or something like this... 1920-30's 1940's 1950's 1960's 1970's 1980's 1990's 2000's 2010's Cro hed goesin herey yyxxx By Bob Fischbach • World-Herald staff writer headline goes in here refer to more stuff on the jump pages thankx yyx y x yxy xy xy y xy y xy xy . Pages 4&5E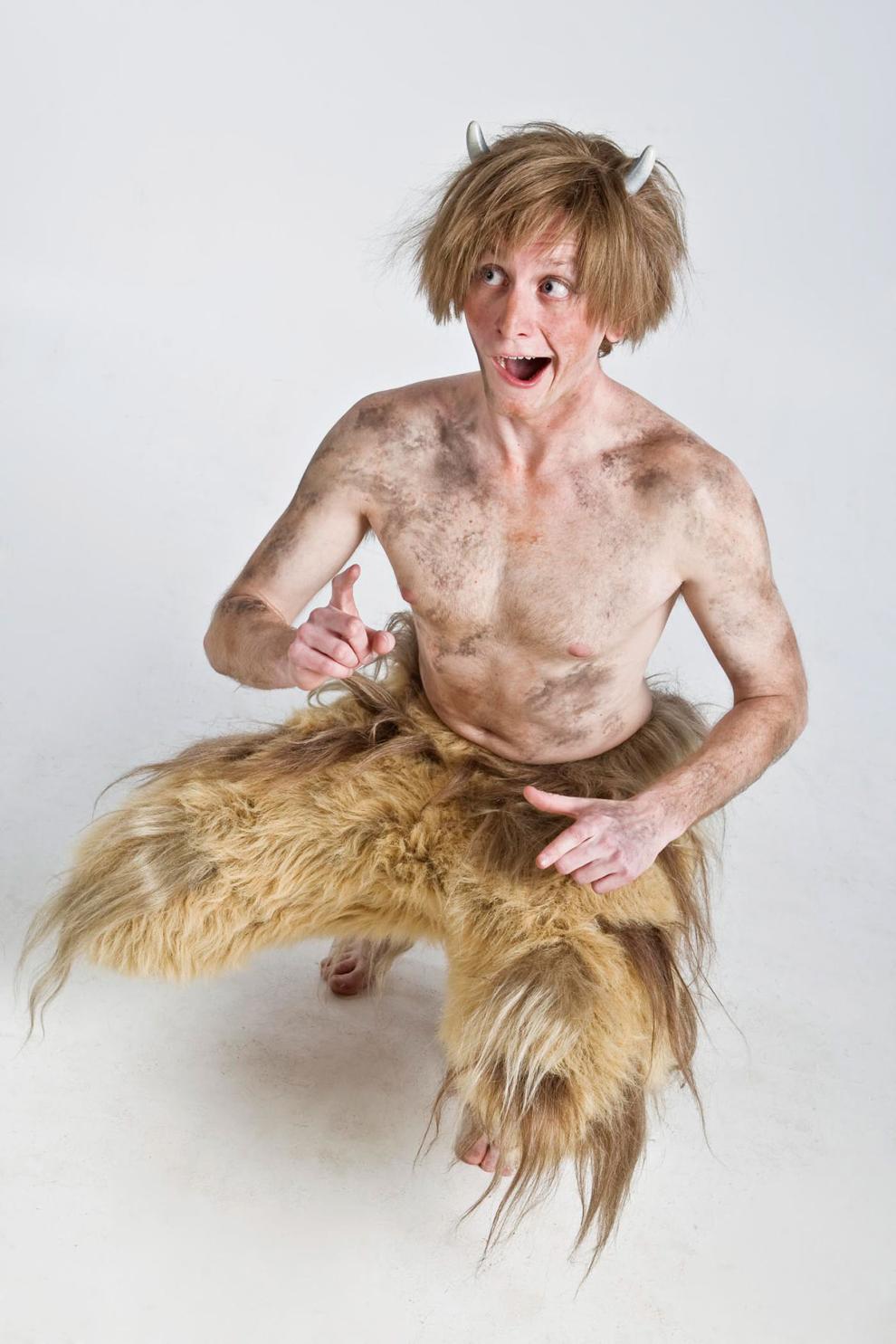 Since the Playhouse first opened in 1925, local actors have been showing off their acting chops on the Omaha stage or something like this... 1920-30's 1940's 1950's 1960's 1970's 1980's 1990's 2000's 2010's Cro hed goesin herey yyxxx By Bob Fischbach • World-Herald staff writer headline goes in here refer to more stuff on the jump pages thankx yyx y x yxy xy xy y xy y xy xy . Pages 4&5E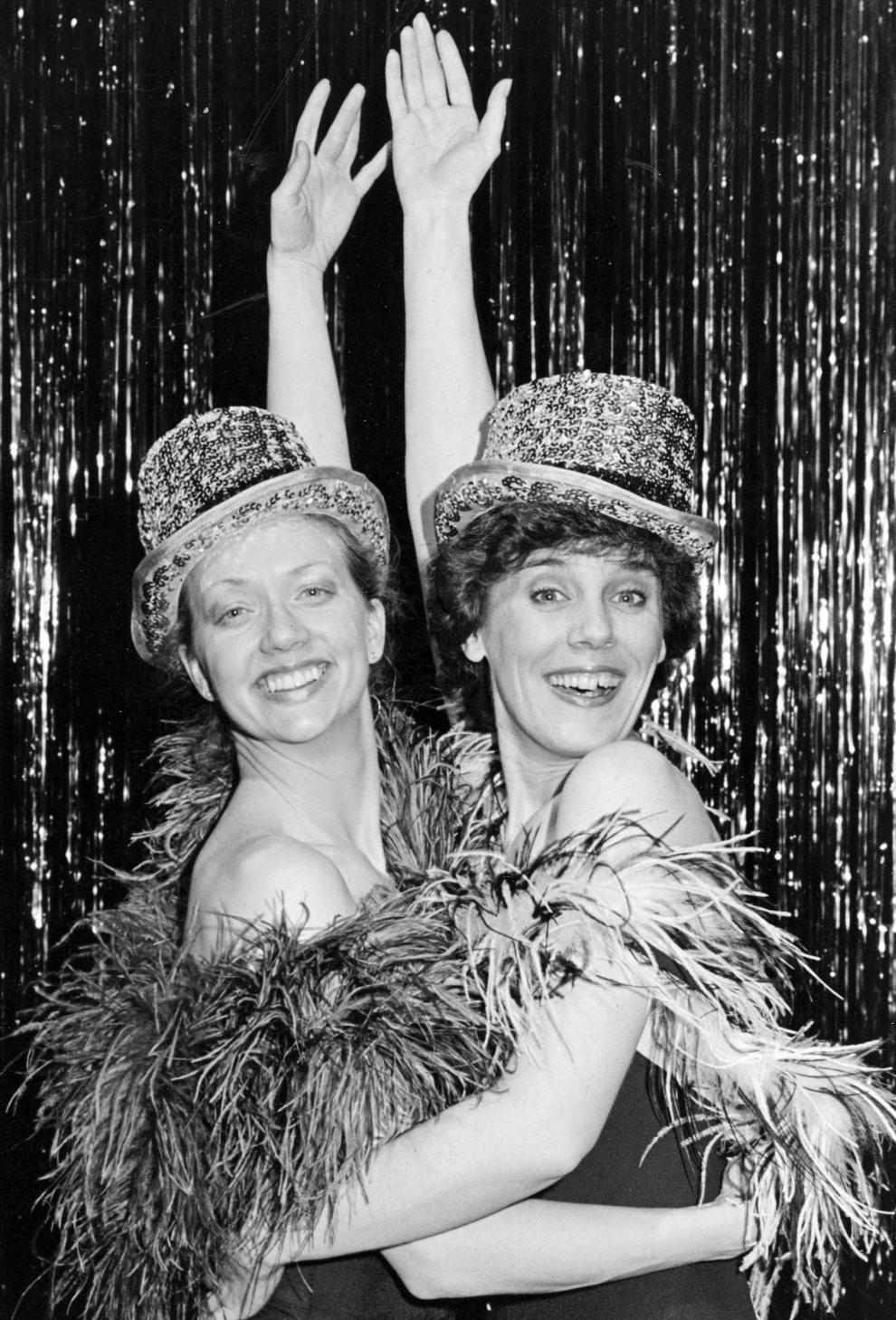 Since the Playhouse first opened in 1925, local actors have been showing off their acting chops on the Omaha stage or something like this... 1920-30's 1940's 1950's 1960's 1970's 1980's 1990's 2000's 2010's Cro hed goesin herey yyxxx By Bob Fischbach • World-Herald staff writer headline goes in here refer to more stuff on the jump pages thankx yyx y x yxy xy xy y xy y xy xy . Pages 4&5E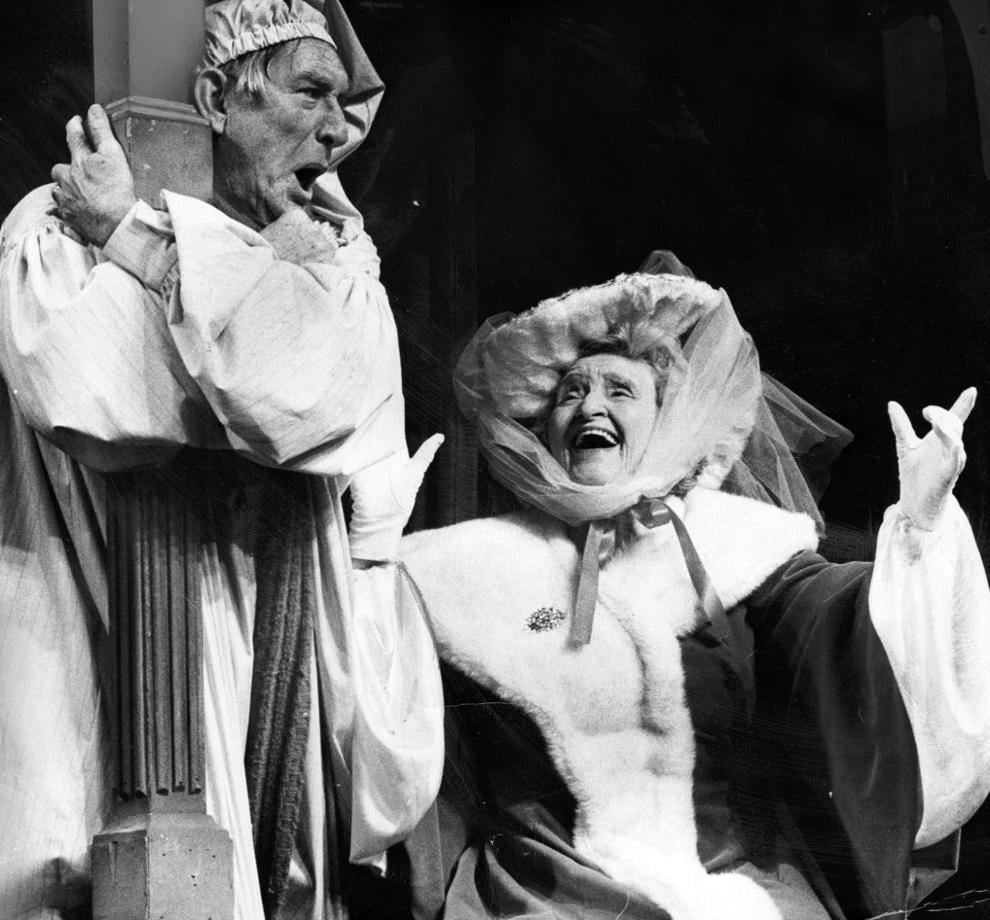 Since the Playhouse first opened in 1925, local actors have been showing off their acting chops on the Omaha stage or something like this... 1920-30's 1940's 1950's 1960's 1970's 1980's 1990's 2000's 2010's Cro hed goesin herey yyxxx By Bob Fischbach • World-Herald staff writer headline goes in here refer to more stuff on the jump pages thankx yyx y x yxy xy xy y xy y xy xy . Pages 4&5E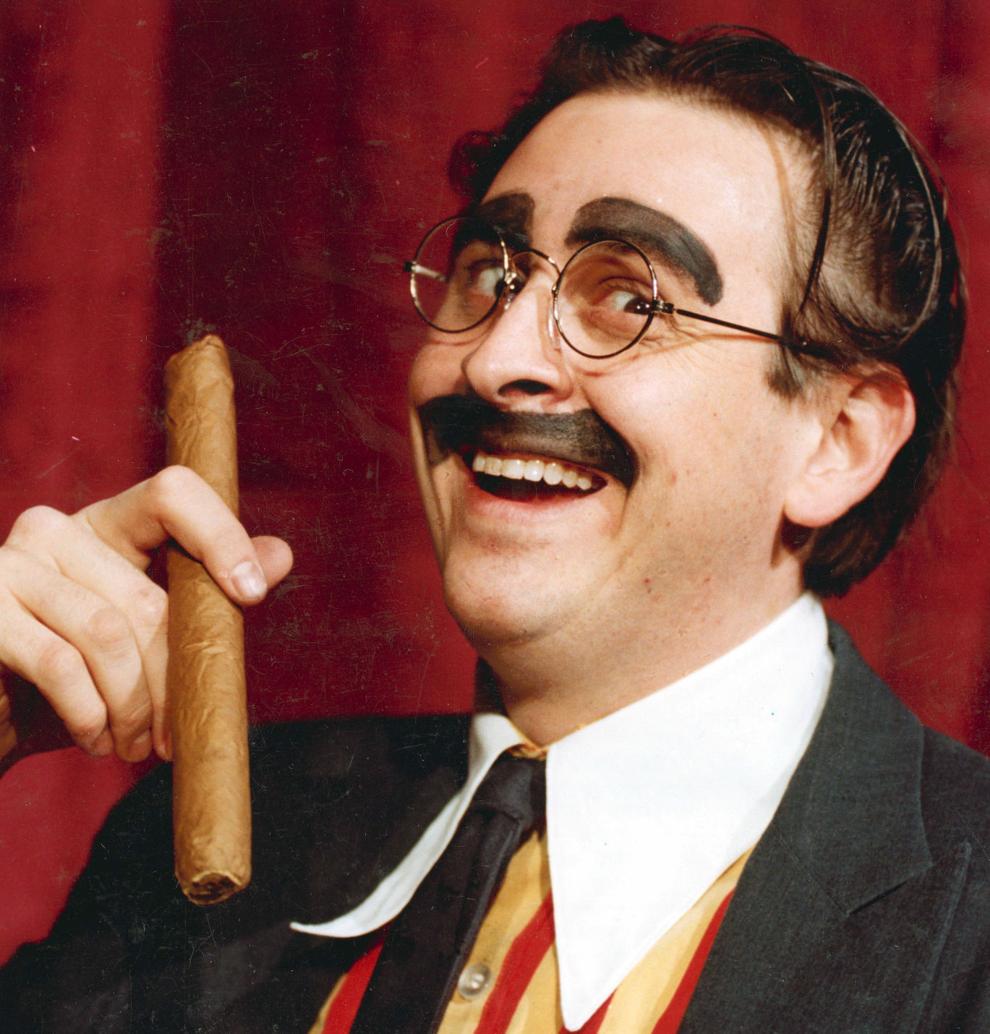 Since the Playhouse first opened in 1925, local actors have been showing off their acting chops on the Omaha stage or something like this... 1920-30's 1940's 1950's 1960's 1970's 1980's 1990's 2000's 2010's Cro hed goesin herey yyxxx By Bob Fischbach • World-Herald staff writer headline goes in here refer to more stuff on the jump pages thankx yyx y x yxy xy xy y xy y xy xy . Pages 4&5E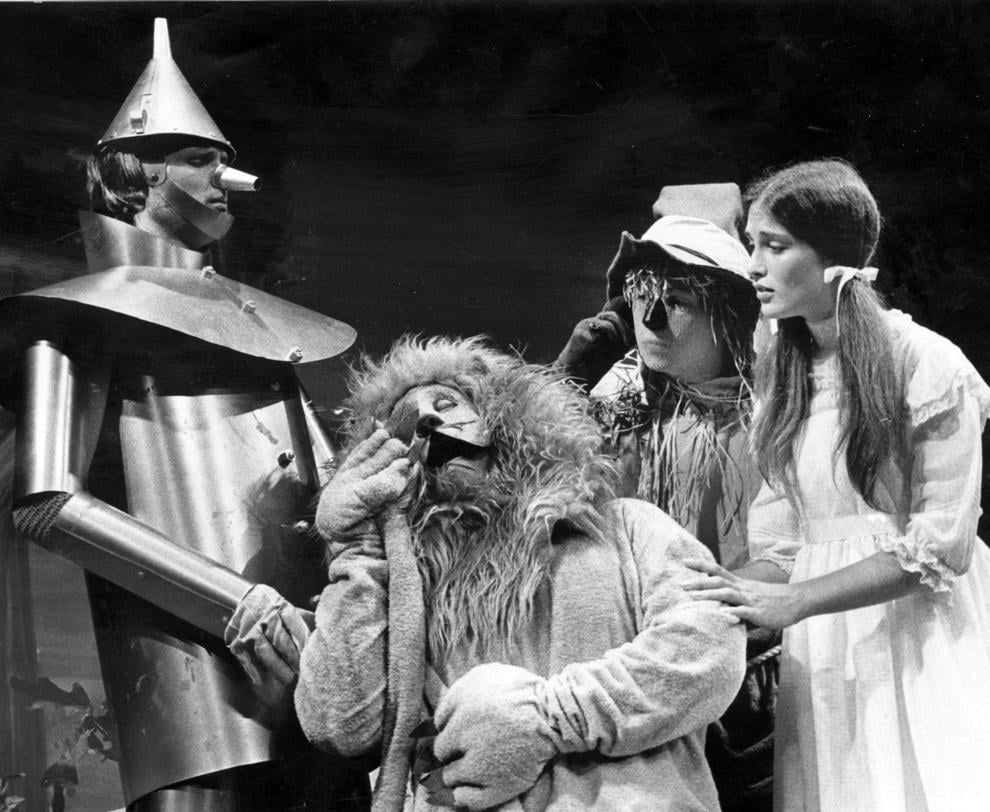 Since the Playhouse first opened in 1925, local actors have been showing off their acting chops on the Omaha stage or something like this... 1920-30's 1940's 1950's 1960's 1970's 1980's 1990's 2000's 2010's Cro hed goesin herey yyxxx By Bob Fischbach • World-Herald staff writer headline goes in here refer to more stuff on the jump pages thankx yyx y x yxy xy xy y xy y xy xy . Pages 4&5E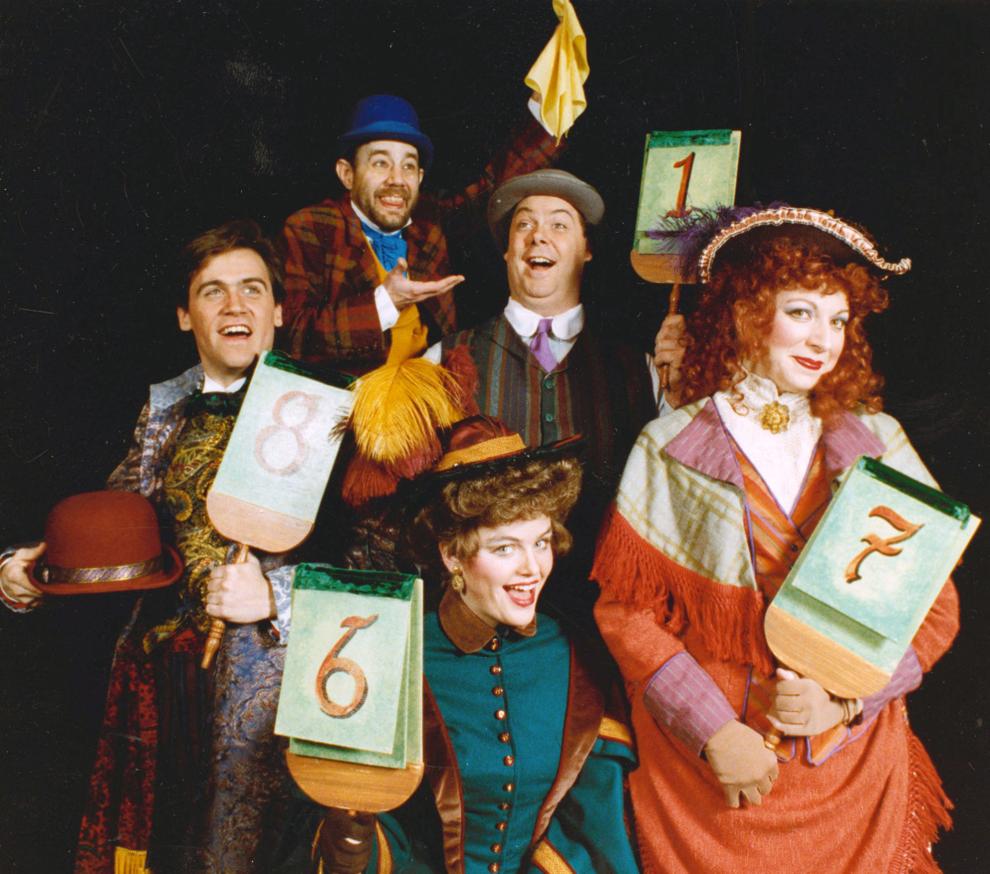 Since the Playhouse first opened in 1925, local actors have been showing off their acting chops on the Omaha stage or something like this... 1920-30's 1940's 1950's 1960's 1970's 1980's 1990's 2000's 2010's Cro hed goesin herey yyxxx By Bob Fischbach • World-Herald staff writer headline goes in here refer to more stuff on the jump pages thankx yyx y x yxy xy xy y xy y xy xy . Pages 4&5E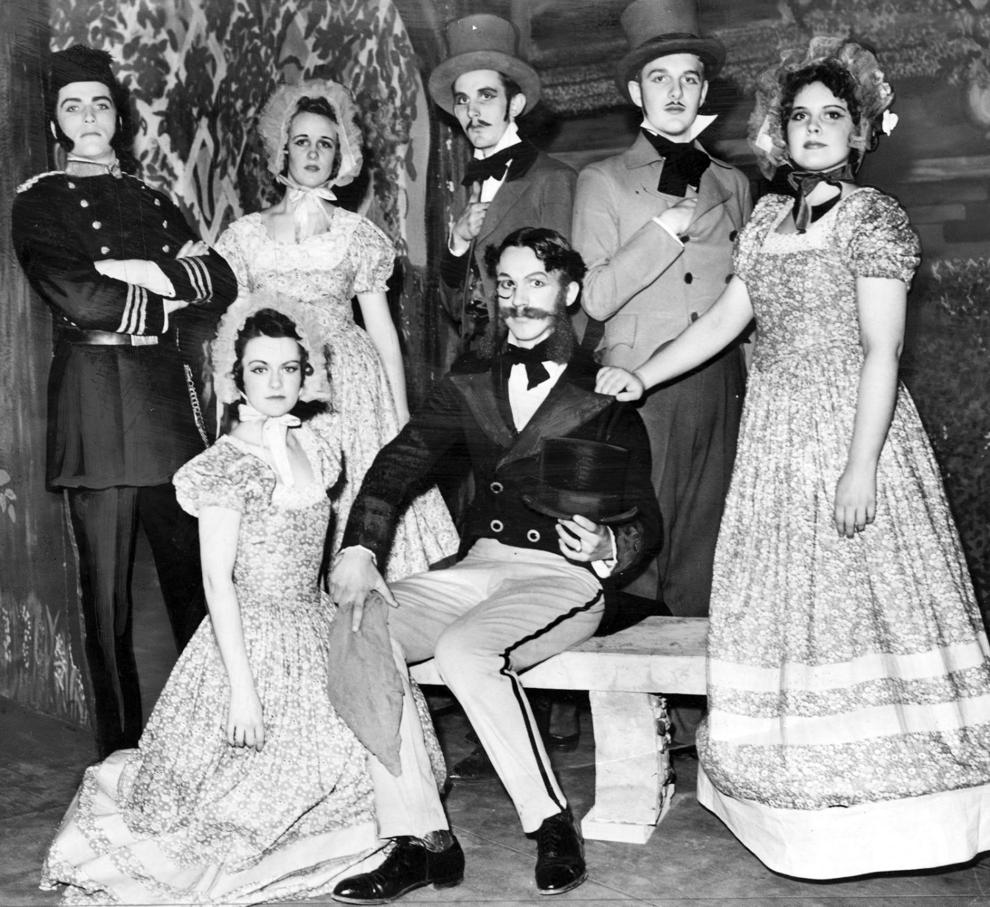 Since the Playhouse first opened in 1925, local actors have been showing off their acting chops on the Omaha stage or something like this... 1920-30's 1940's 1950's 1960's 1970's 1980's 1990's 2000's 2010's Cro hed goesin herey yyxxx By Bob Fischbach • World-Herald staff writer headline goes in here refer to more stuff on the jump pages thankx yyx y x yxy xy xy y xy y xy xy . Pages 4&5E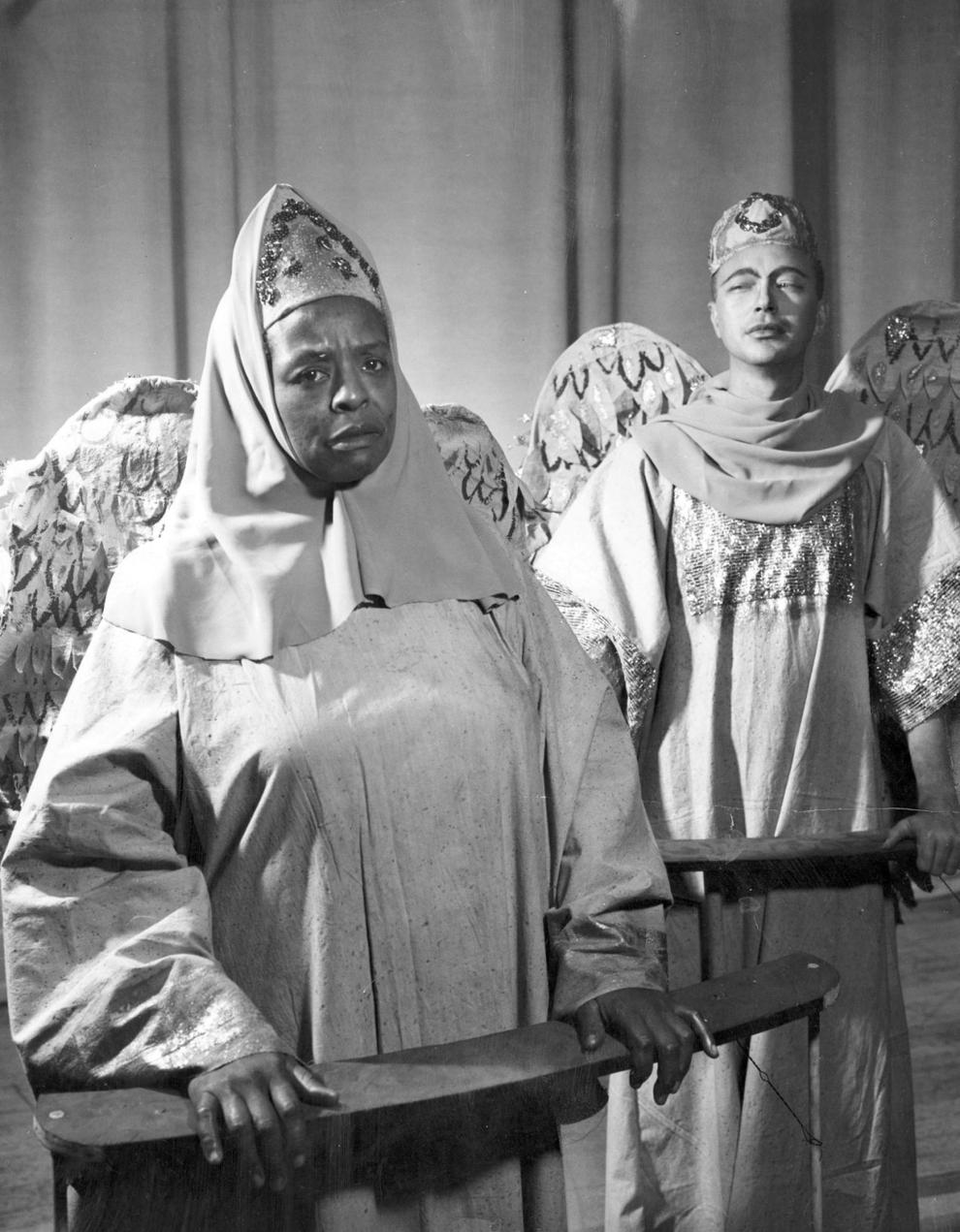 Since the Playhouse first opened in 1925, local actors have been showing off their acting chops on the Omaha stage or something like this... 1920-30's 1940's 1950's 1960's 1970's 1980's 1990's 2000's 2010's Cro hed goesin herey yyxxx By Bob Fischbach • World-Herald staff writer headline goes in here refer to more stuff on the jump pages thankx yyx y x yxy xy xy y xy y xy xy . Pages 4&5E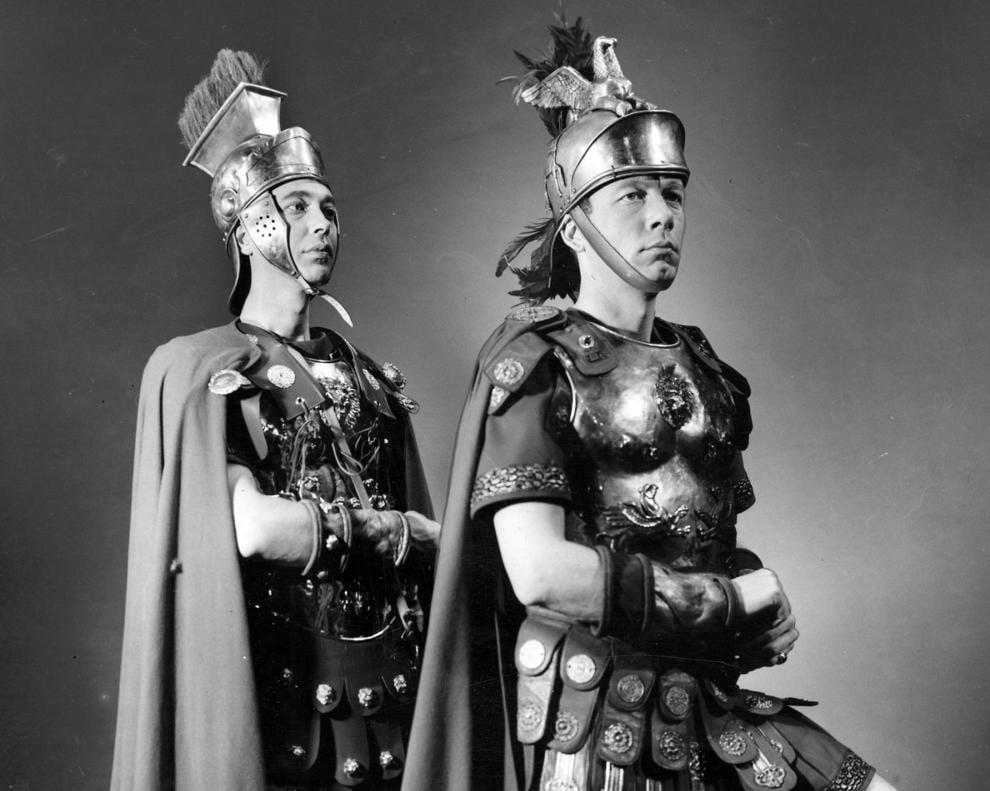 Since the Playhouse first opened in 1925, local actors have been showing off their acting chops on the Omaha stage or something like this... 1920-30's 1940's 1950's 1960's 1970's 1980's 1990's 2000's 2010's Cro hed goesin herey yyxxx By Bob Fischbach • World-Herald staff writer headline goes in here refer to more stuff on the jump pages thankx yyx y x yxy xy xy y xy y xy xy . Pages 4&5E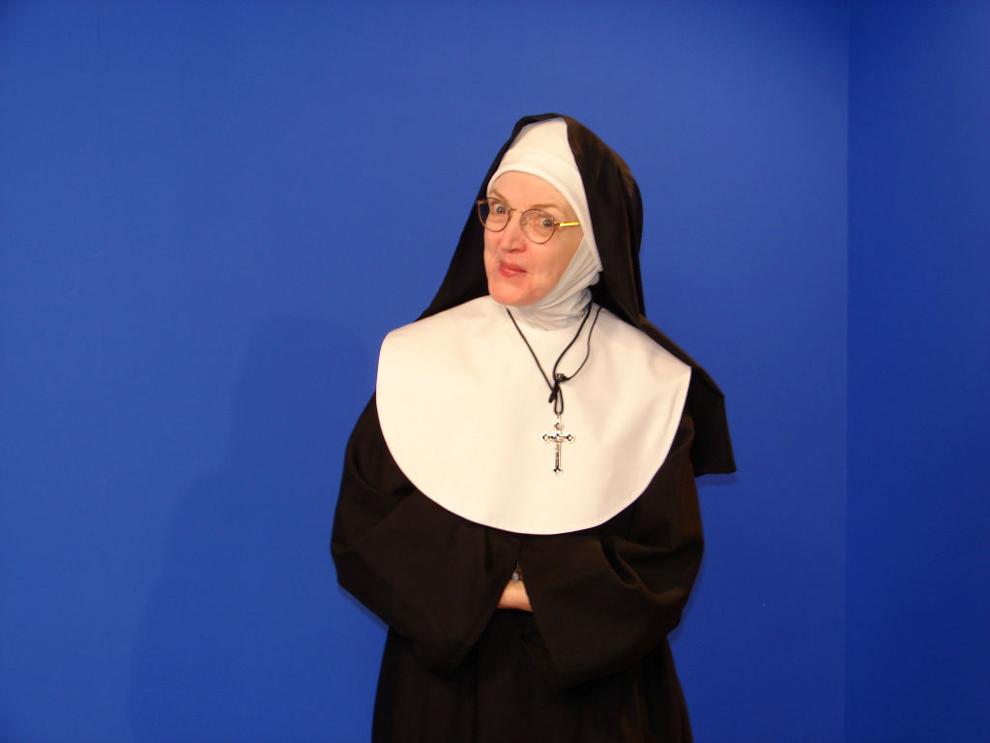 Since the Playhouse first opened in 1925, local actors have been showing off their acting chops on the Omaha stage or something like this... 1920-30's 1940's 1950's 1960's 1970's 1980's 1990's 2000's 2010's Cro hed goesin herey yyxxx By Bob Fischbach • World-Herald staff writer headline goes in here refer to more stuff on the jump pages thankx yyx y x yxy xy xy y xy y xy xy . Pages 4&5E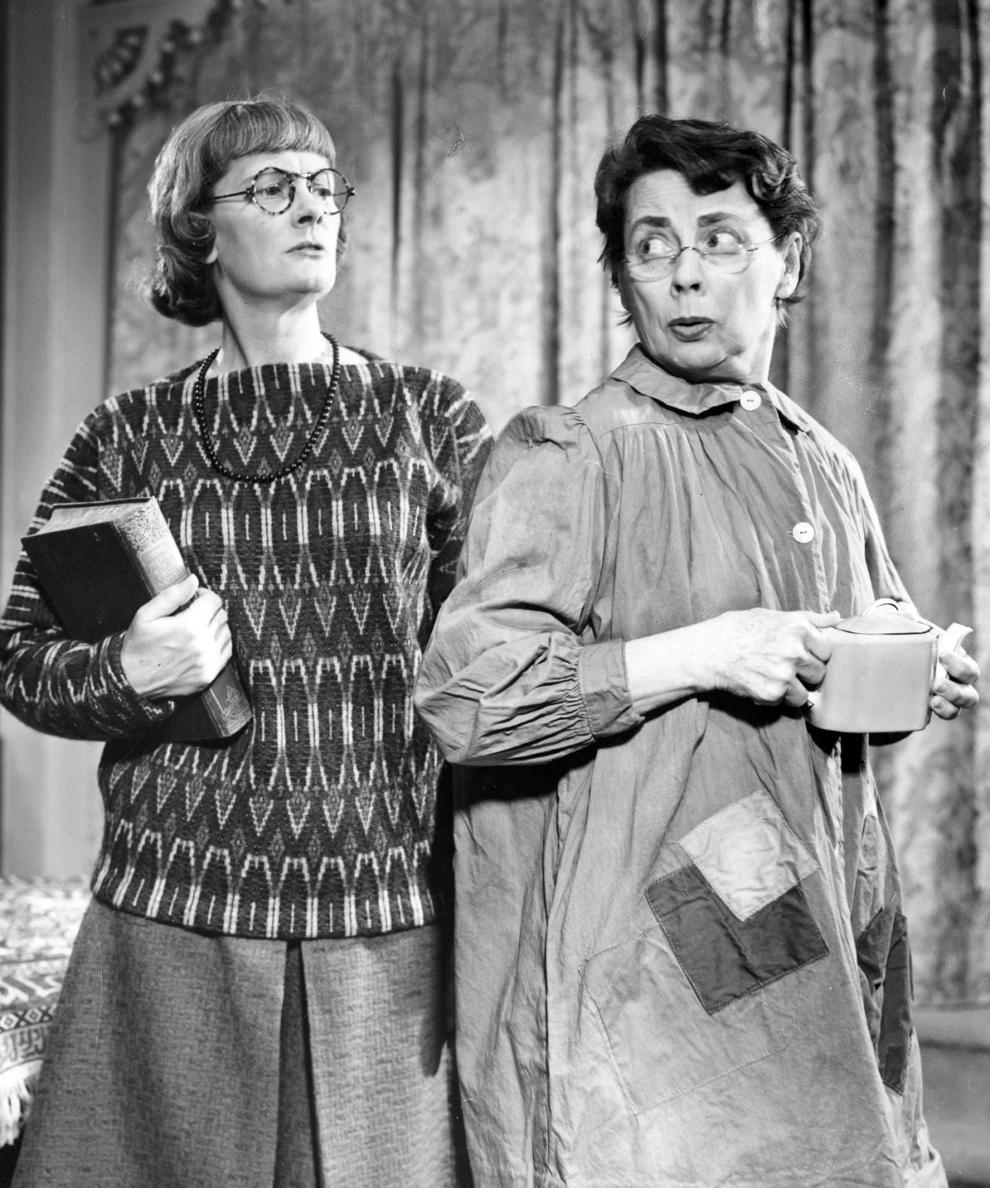 Since the Playhouse first opened in 1925, local actors have been showing off their acting chops on the Omaha stage or something like this... 1920-30's 1940's 1950's 1960's 1970's 1980's 1990's 2000's 2010's Cro hed goesin herey yyxxx By Bob Fischbach • World-Herald staff writer headline goes in here refer to more stuff on the jump pages thankx yyx y x yxy xy xy y xy y xy xy . Pages 4&5E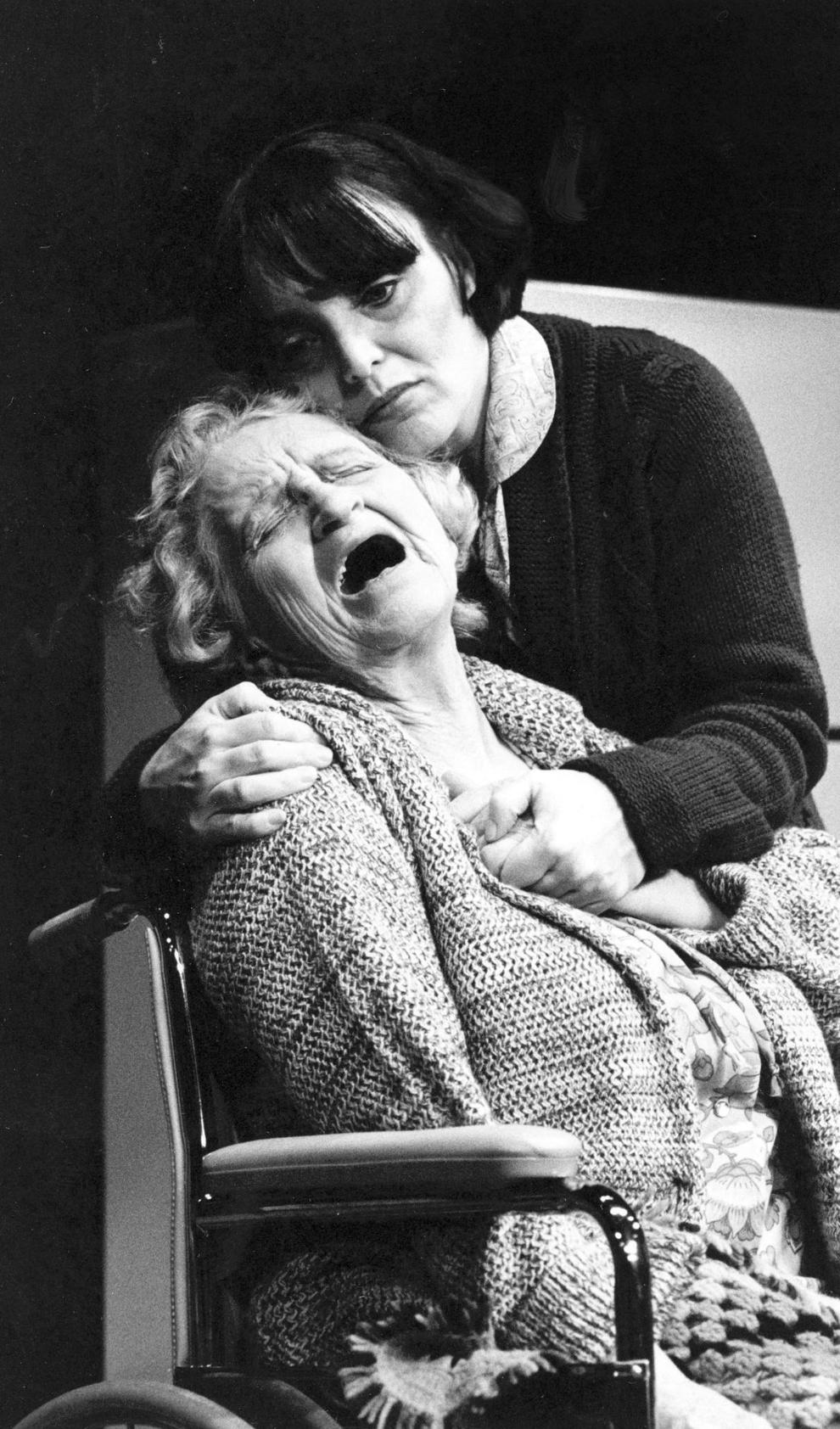 Since the Playhouse first opened in 1925, local actors have been showing off their acting chops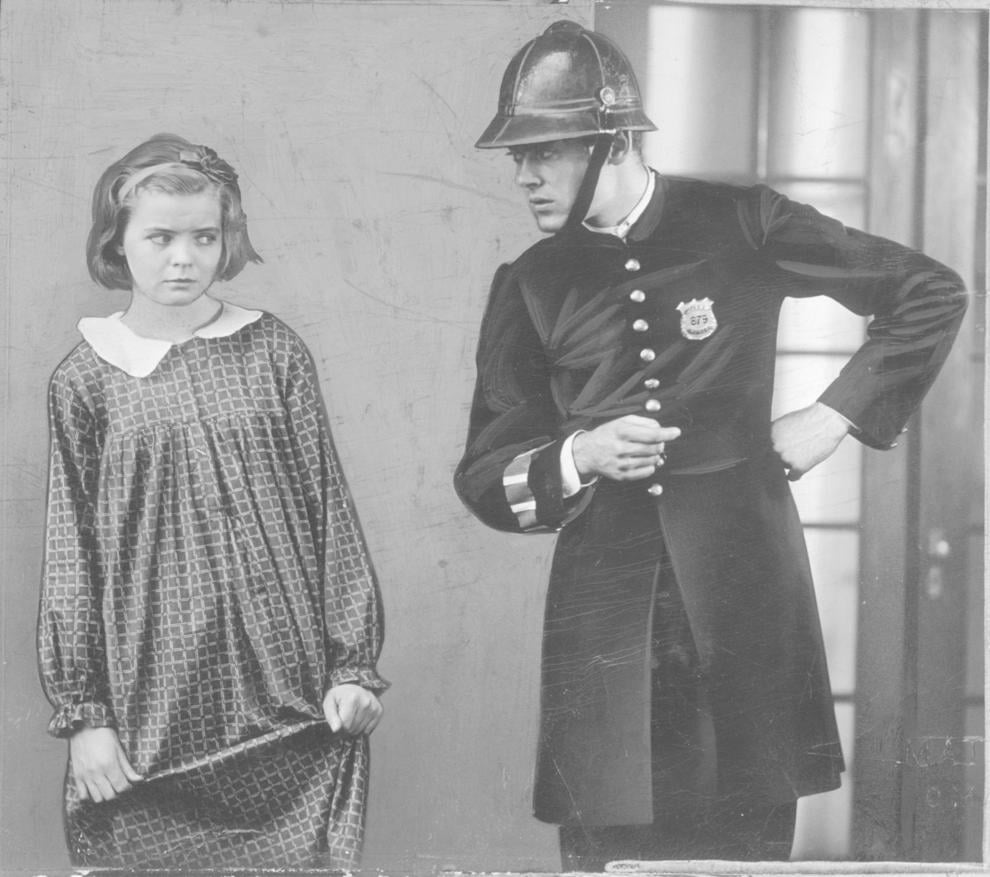 Since the Playhouse first opened in 1925, local actors have been showing off their acting chops on the Omaha stage or something like this... 1920-30's 1940's 1950's 1960's 1970's 1980's 1990's 2000's 2010's Cro hed goesin herey yyxxx By Bob Fischbach • World-Herald staff writer headline goes in here refer to more stuff on the jump pages thankx yyx y x yxy xy xy y xy y xy xy . Pages 4&5E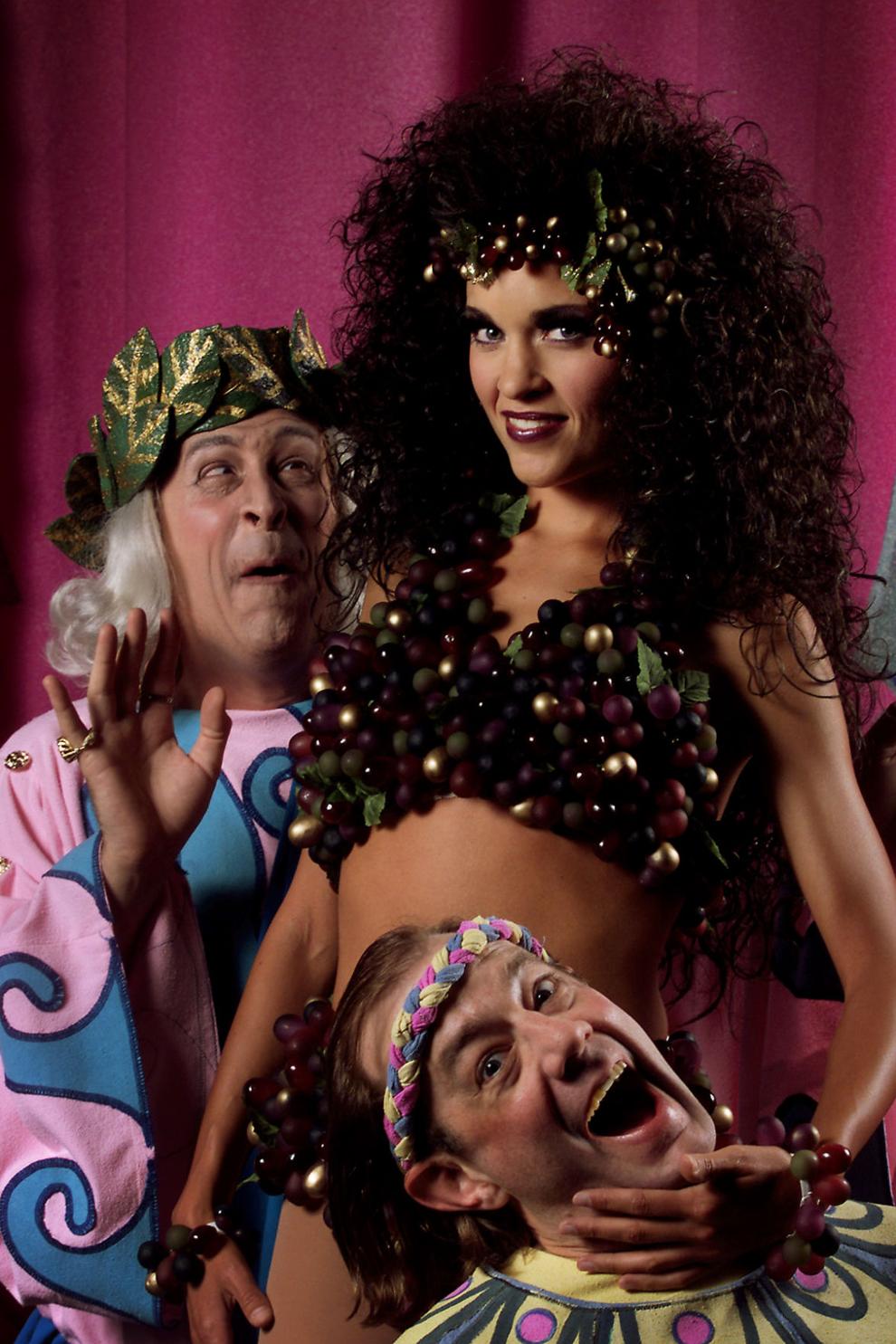 Since the Playhouse first opened in 1925, local actors have been showing off their acting chops on the Omaha stage or something like this... 1920-30's 1940's 1950's 1960's 1970's 1980's 1990's 2000's 2010's Cro hed goesin herey yyxxx By Bob Fischbach • World-Herald staff writer headline goes in here refer to more stuff on the jump pages thankx yyx y x yxy xy xy y xy y xy xy . Pages 4&5E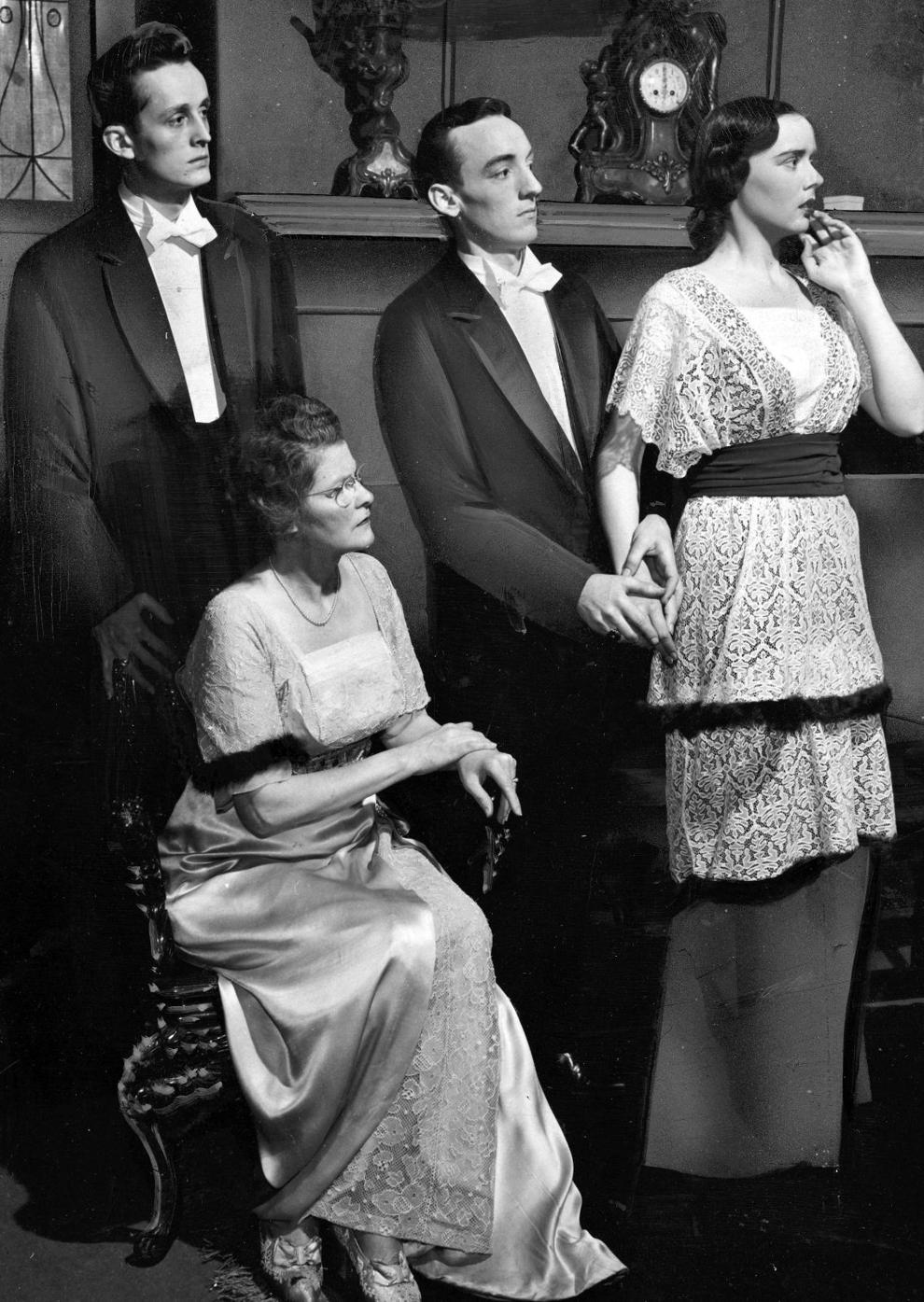 Since the Playhouse first opened in 1925, local actors have been showing off their acting chops on the Omaha stage or something like this... 1920-30's 1940's 1950's 1960's 1970's 1980's 1990's 2000's 2010's Cro hed goesin herey yyxxx By Bob Fischbach • World-Herald staff writer headline goes in here refer to more stuff on the jump pages thankx yyx y x yxy xy xy y xy y xy xy . Pages 4&5E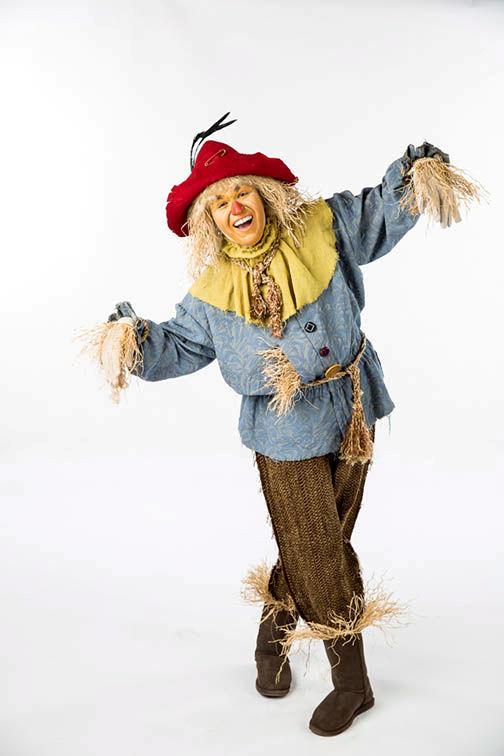 Since the Playhouse first opened in 1925, local actors have been showing off their acting chops on the Omaha stage or something like this... 1920-30's 1940's 1950's 1960's 1970's 1980's 1990's 2000's 2010's Cro hed goesin herey yyxxx By Bob Fischbach • World-Herald staff writer headline goes in here refer to more stuff on the jump pages thankx yyx y x yxy xy xy y xy y xy xy . Pages 4&5E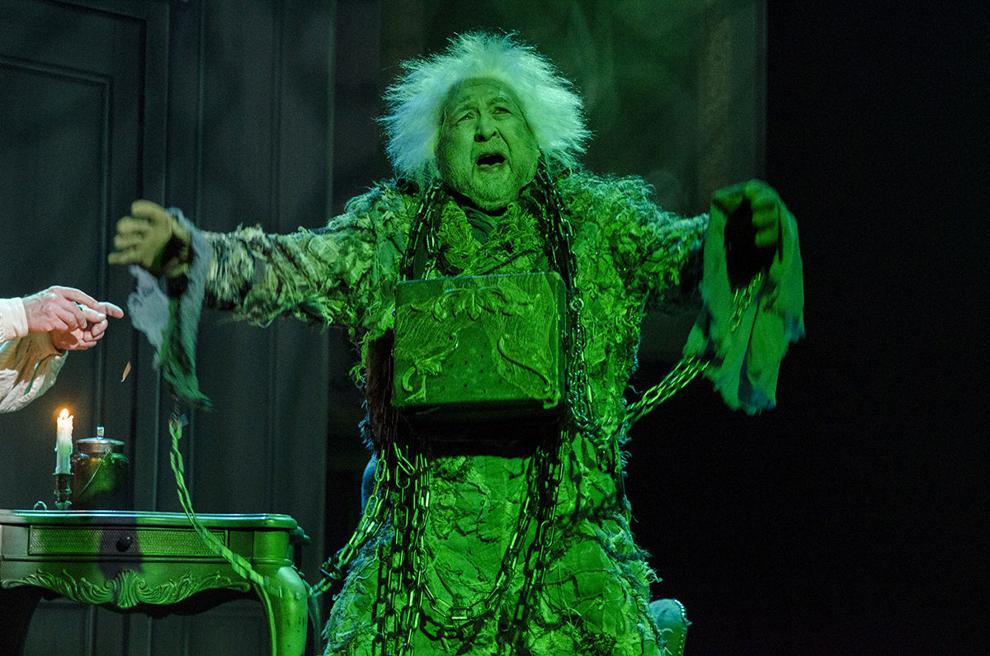 Since the Playhouse first opened in 1925, local actors have been showing off their acting chops on the Omaha stage or something like this... 1920-30's 1940's 1950's 1960's 1970's 1980's 1990's 2000's 2010's Cro hed goesin herey yyxxx By Bob Fischbach • World-Herald staff writer headline goes in here refer to more stuff on the jump pages thankx yyx y x yxy xy xy y xy y xy xy . Pages 4&5E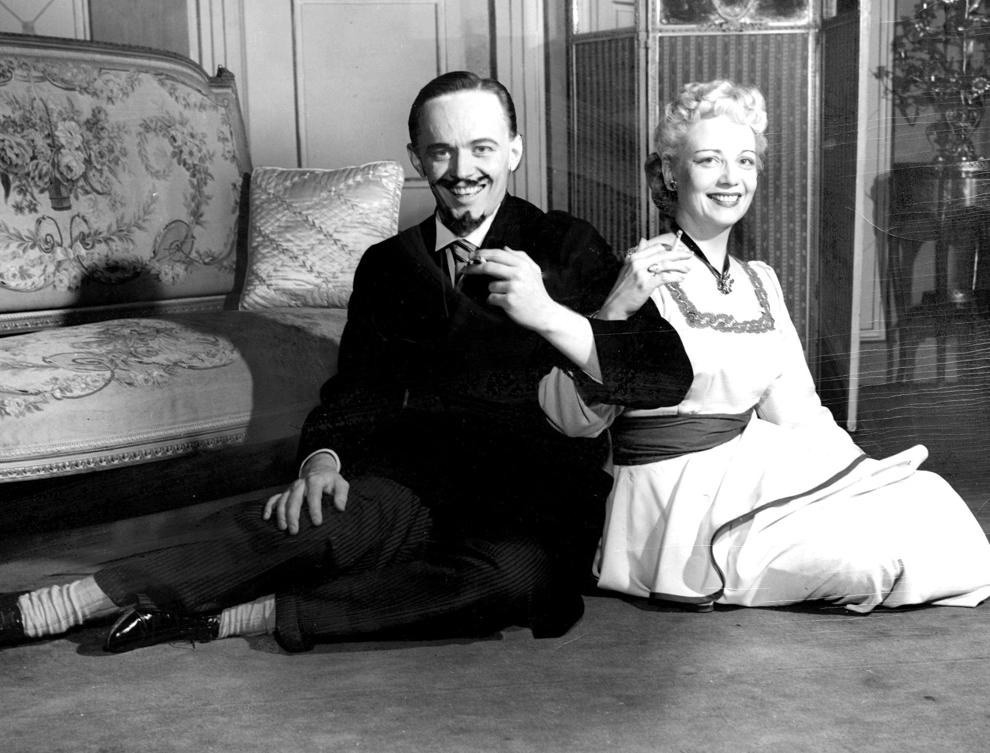 Since the Playhouse first opened in 1925, local actors have been showing off their acting chops on the Omaha stage or something like this... 1920-30's 1940's 1950's 1960's 1970's 1980's 1990's 2000's 2010's Cro hed goesin herey yyxxx By Bob Fischbach • World-Herald staff writer headline goes in here refer to more stuff on the jump pages thankx yyx y x yxy xy xy y xy y xy xy . Pages 4&5E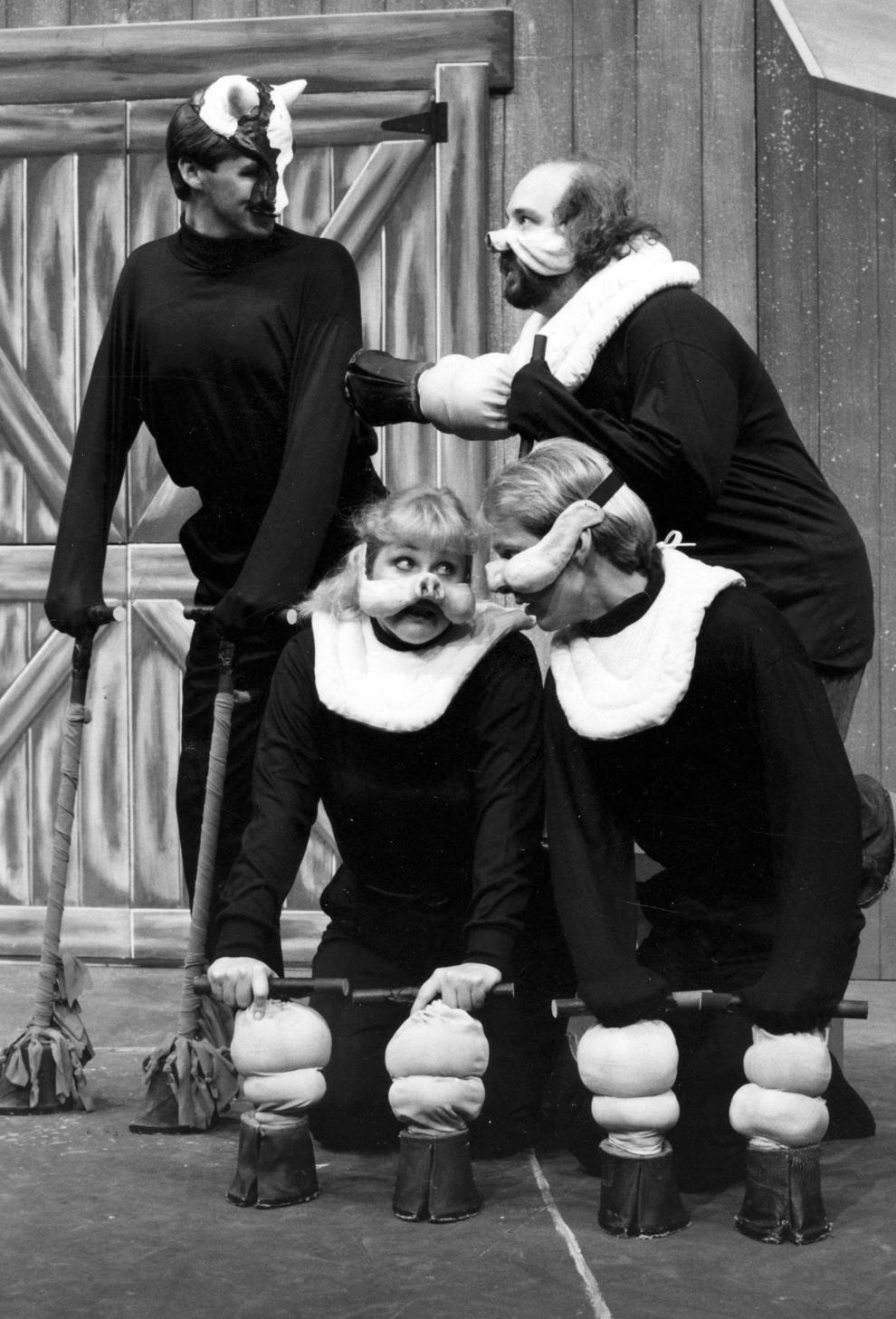 Since the Playhouse first opened in 1925, local actors have been showing off their acting chops on the Omaha stage or something like this... 1920-30's 1940's 1950's 1960's 1970's 1980's 1990's 2000's 2010's Cro hed goesin herey yyxxx By Bob Fischbach • World-Herald staff writer headline goes in here refer to more stuff on the jump pages thankx yyx y x yxy xy xy y xy y xy xy . Pages 4&5E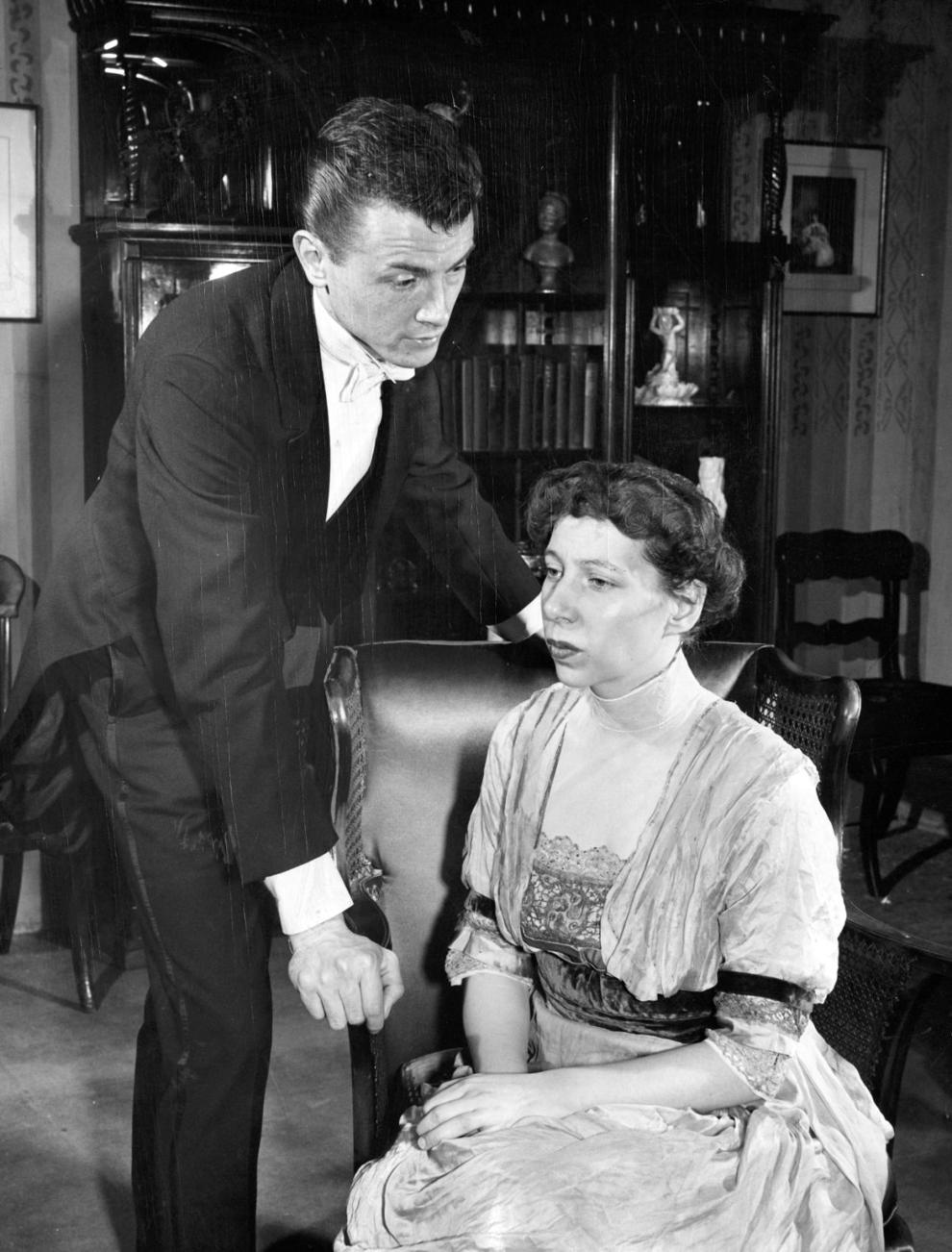 'A Kiss for Cinderella'