As an artist, Pamela Conyers-Hinson slathers Vaseline on a model's face, covers it with plaster, sticks straws in nostrils for breathing purposes and waits for it all to dry.
She makes masks of real people in the community and paints them with bright colors inspired by traditional African fabrics.
As a middle school English teacher, she thinks they have a lot to say to both kids and adults. And at the Kaneko — which reopens to the public Thursday after a seven-month pause — people both young and old will get a chance to see them.
Staffers at the creativity center named after Omaha artist Jun Kaneko used the pandemic break to revamp part of their building on the outskirts of the Old Market, dedicating one-third of the space to an education wing.
They also changed how they schedule exhibits and brainstormed ways to diversify their patron base.
"COVID has forced us to think about what it means to be creative. You have to be responsive and agile, be able to pivot and change," said Maggie Smith, Kaneko's director of operations.
"And that is our mission: to be creative. The last thing we wanted to do was sit around and twiddle our thumbs while we waited to open our galleries."
During their pandemic talks, they launched a plan to offer the quest for creativity to as many area residents as possible, regardless of their backgrounds. They're especially making an effort to attract more young people. For the first time, Kaneko will be open only to parents, kids and other caregivers for two hours on Saturday mornings.
They can attend a weekly story hour and wander through the space without worrying about being noisy and disruptive. Like all gallery hours, it's free.
Conyers-Hinson, who uses art in her classes at Monroe Middle School, said she thinks her masks will provide educational opportunities for kids and their parents.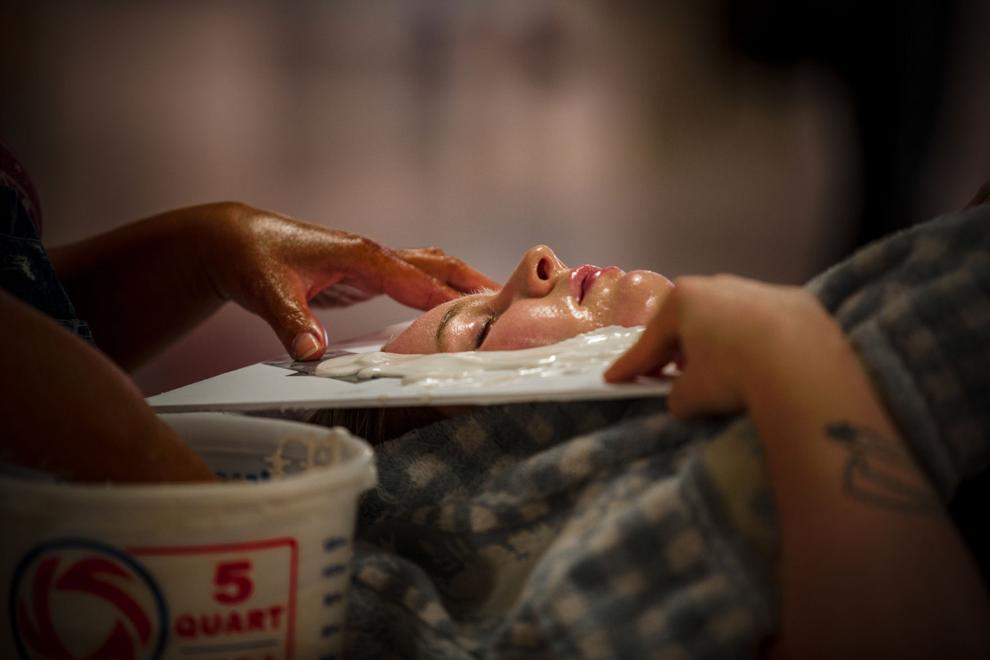 She began making them in 2018 when she was a fellow at the Union for Contemporary Art on North 24th Street.
"I wanted to do a community project, to focus on the Black community, on the special features that connect us all," she said. "When we go to the mirror, we look just long enough to handle business, brush teeth, put on makeup. I wanted to show the essence of a person so they could see themselves as they are."
When people see their mask molds, they're usually awestruck by the detail — they capture beards, mustaches, acne scars, moles, even razor stubble.
"They think they're beautiful," she said of the moment her models see their likenesses. "It does something to me when I hear a man respond to himself as beautiful. I love the process because we become part of each other's journey."
She said she thinks viewing her masks in the Kaneko show can create that awareness for kids and families. It can be an opportunity for young people to talk with parents about who they look like, and explore who they are.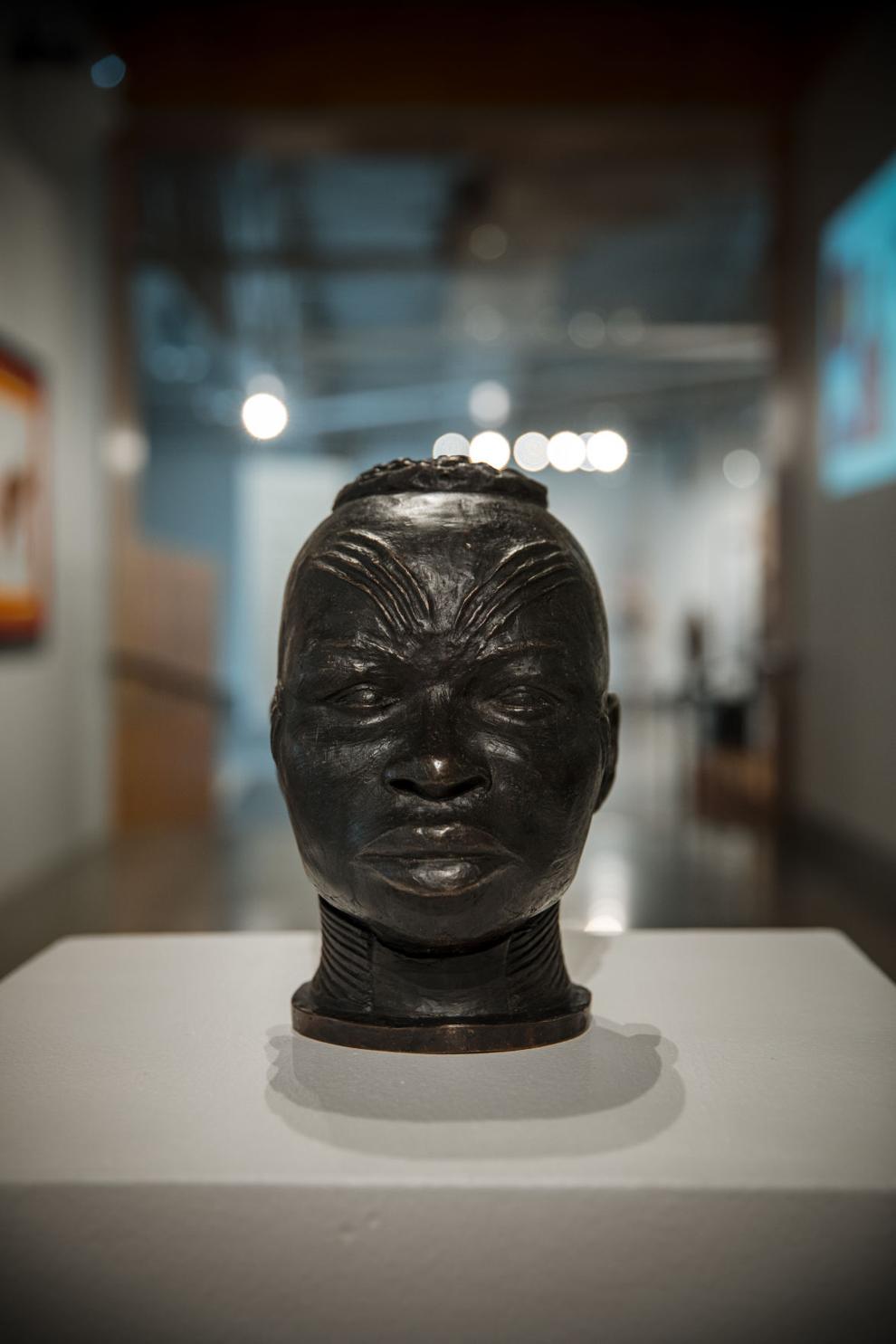 The color schemes on the masks and what they signify could be another topic for family discussion, Conyers-Hinson said. At the end, they can create similar molds out of plaster gauze (which won't stick to your skin) as a family project at home.
All these things can help parents forge a different and deeper relationship with their kids, she said.
In her storytimes, Erin Painter also hopes to promote relationships and foster creativity.
She's been doing them virtually since March, and will have her first in-person reading on Nov. 14. Kids and their companions will be socially distanced on carpet squares in the Kaneko's education wing for the event.
Painter, creativity library manager for the Kaneko-UNO Library, said she has read classics such as "Green Eggs and Ham" to her audiences, but also looks for books that encourage kids to think outside the box.
She cited author Peter Reynolds as a favorite. He has written a "Creatrilogy" — "Ish," "Sky Color" and "The Dot" — that she has read online.
"They are about thinking about things differently and doing things the way you want to," she said of the books.
When she chooses books, she said, she picks a theme and tries to represent as many backgrounds and ethnicities as possible.
Smith said she hopes the Saturday morning activities address a universal experience she had as a mother.
"I wanted to make sure we did this, because I remember what it's like when you have a little kid and it's Saturday morning and everyone else is sleeping and your child wants to run around," she said.
The three new exhibits at Kaneko, with staggered openings, are collectively titled "Community." In addition to Conyers-Hinson, Omaha artists Watie White and Therman Statom are represented. By early December, it will include an installation of ceramic artwork by Juan Sanchez.
Statom's show, opening this weekend, features a giant glass wall in the education wing, plus some of his new and established artwork. Everything that happens in the education wing has an education component.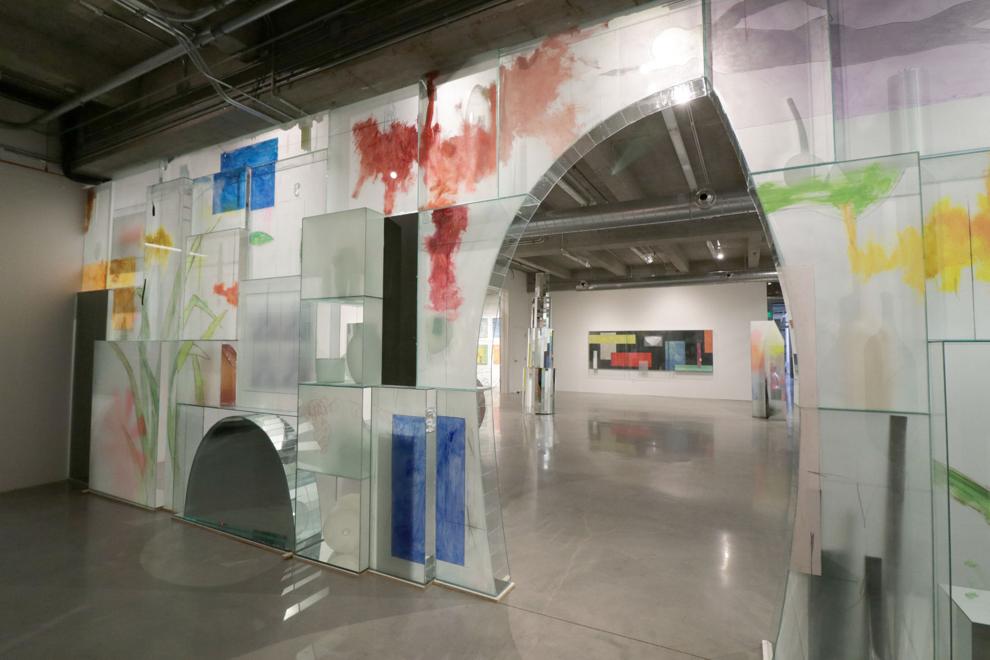 It was placed there because he has a long history of working with and teaching youths in the community, especially those who are at-risk, Smith said.
"He was very influential in building the education wing," she said, and plans to continue his educational outreach through Kaneko.
The center and its library also are working on "Creative Catalyst" videos that they're offering to schools in the Omaha area.
Smith said the videos help students channel creativity into choosing a career, taking care of themselves and being more civic-minded.
And, as yet another component of "Community," Kaneko staffers also are preparing to mount "The Tessellation Project," a composite of artwork they solicited from around the world.
"We asked people to make a piece of art, take a photo of it and send it to us," Smith said. "We now have more than a thousand," including works from Los Angeles, New York City, Australia, Ireland and other locales.
Exhibits at Kaneko traditionally have been static and were switched every three months, but not anymore, she said. The displays that make up "Community" will be there through March.
"And they won't look the same the whole time," Smith said. "We are trying to present exhibits that evolve and change" and don't follow a strictly structured schedule.
Conyers-Hinson, for example, is thrilled to have her own space to create at Kaneko and is making new art that may find its way into her show.
She's also working on a piece that will be placed at the ORBT station near 24th and Dodge Streets.
Smith said all of these moves, which were brewing before the shutdown, mark an evolution for Kaneko.
"We are trying to make it more of a generative atmosphere," she said. "Kaneko is not an art gallery and it's not a museum. We are a place for creativity and looking at the world differently."
---
The making of 'Goldfinch Gates'
The making of 'Goldfinch Gates'
"Goldfinch Gates" at sunrise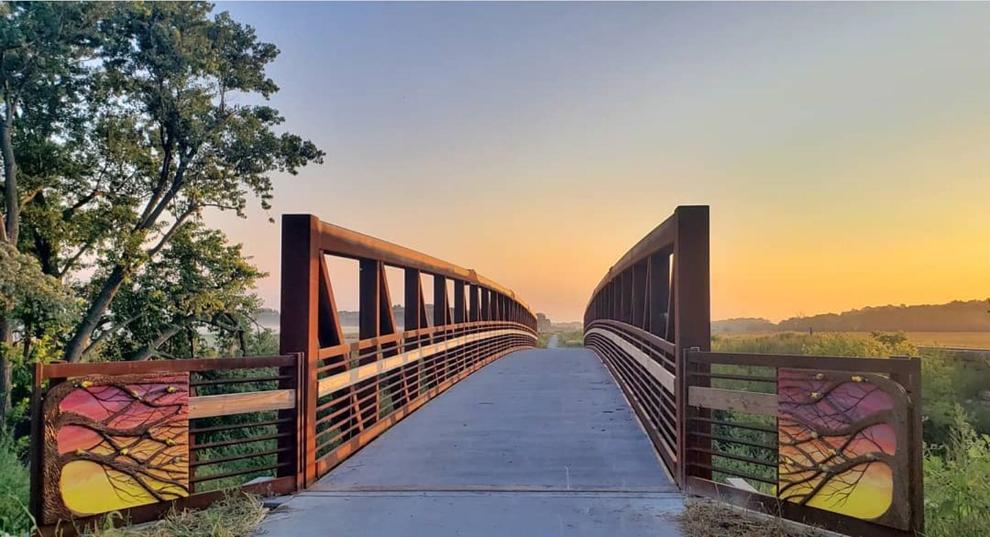 "Goldfinch Gates" concept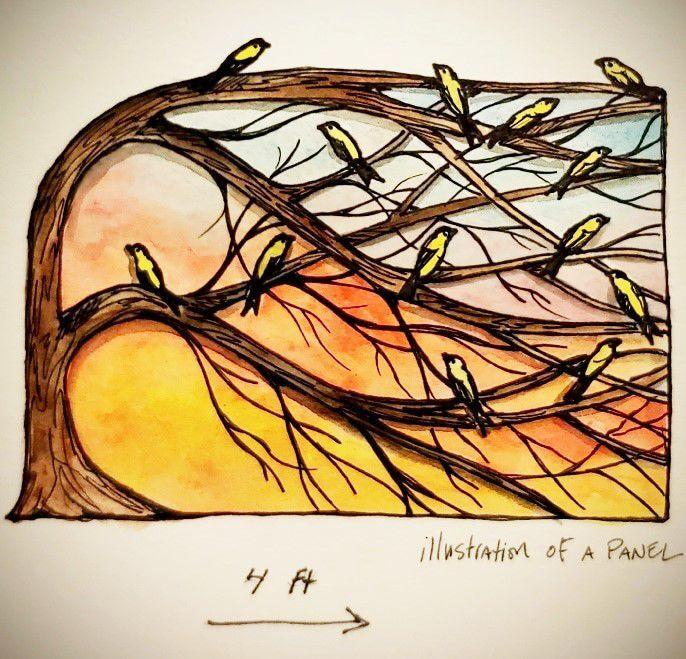 "Goldfinch Gates" in the making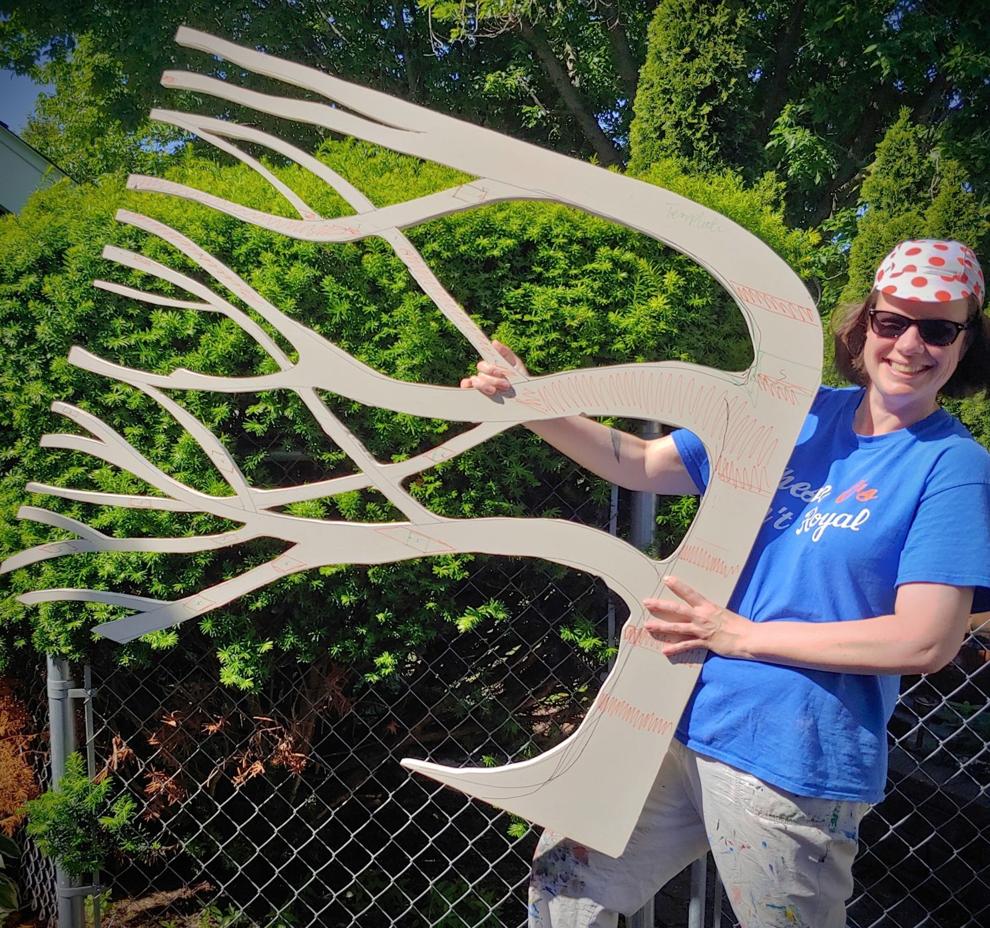 "Goldfinch Gates" take shape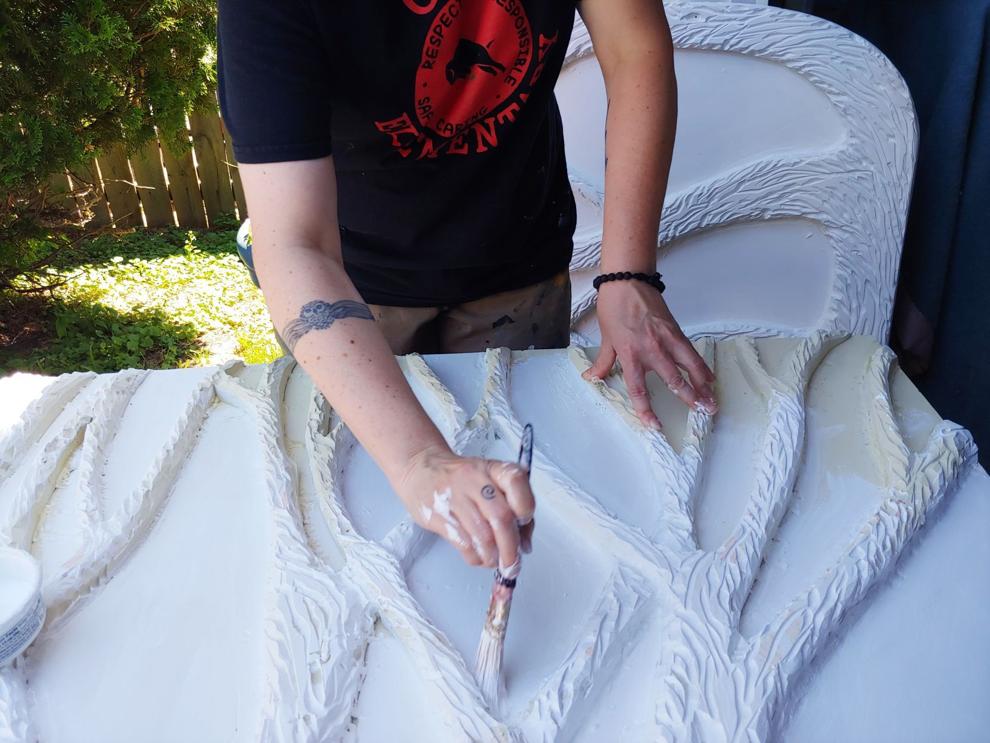 "Goldfinch Gates" detail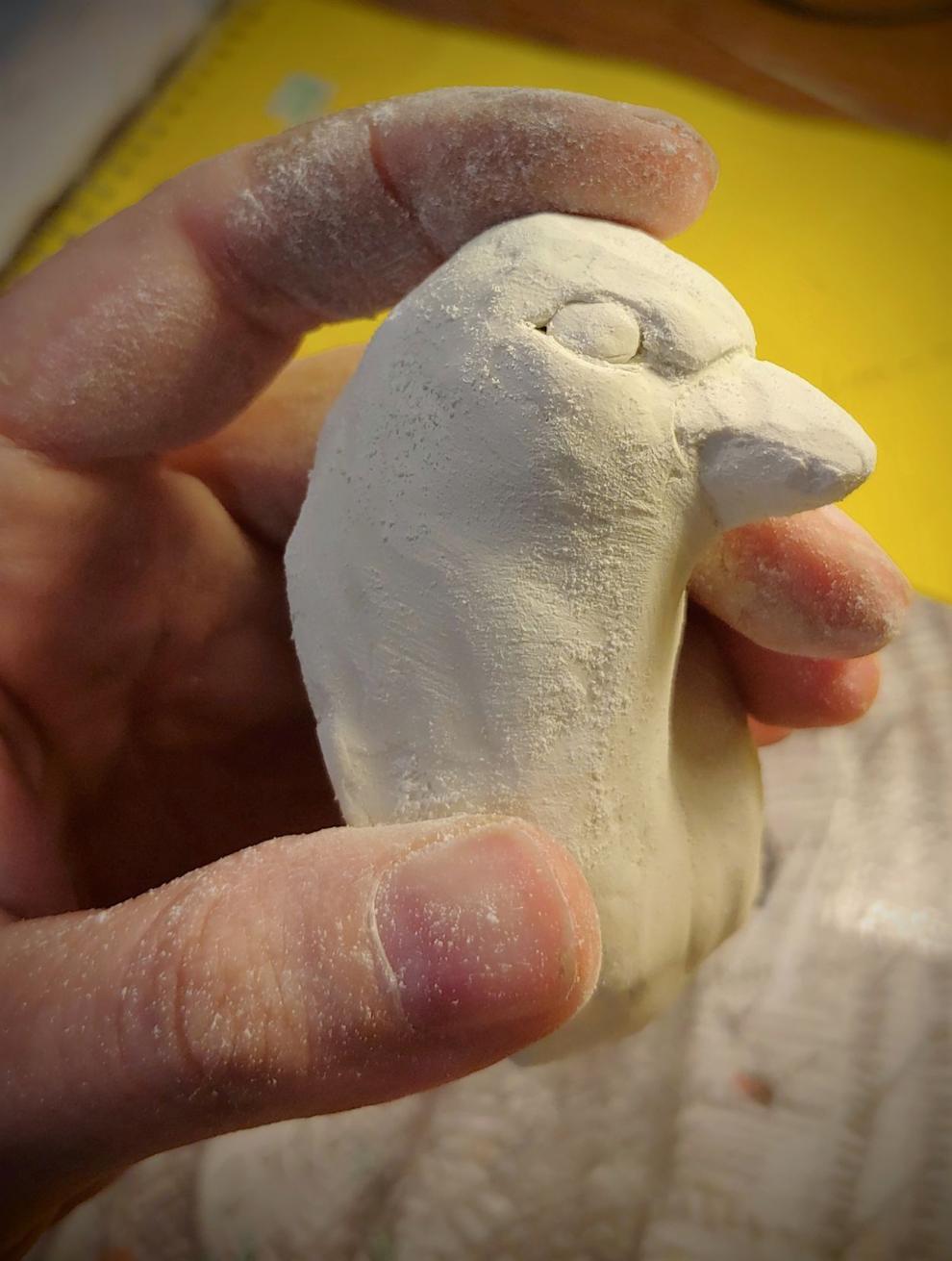 "Goldfinch Gates" bird detail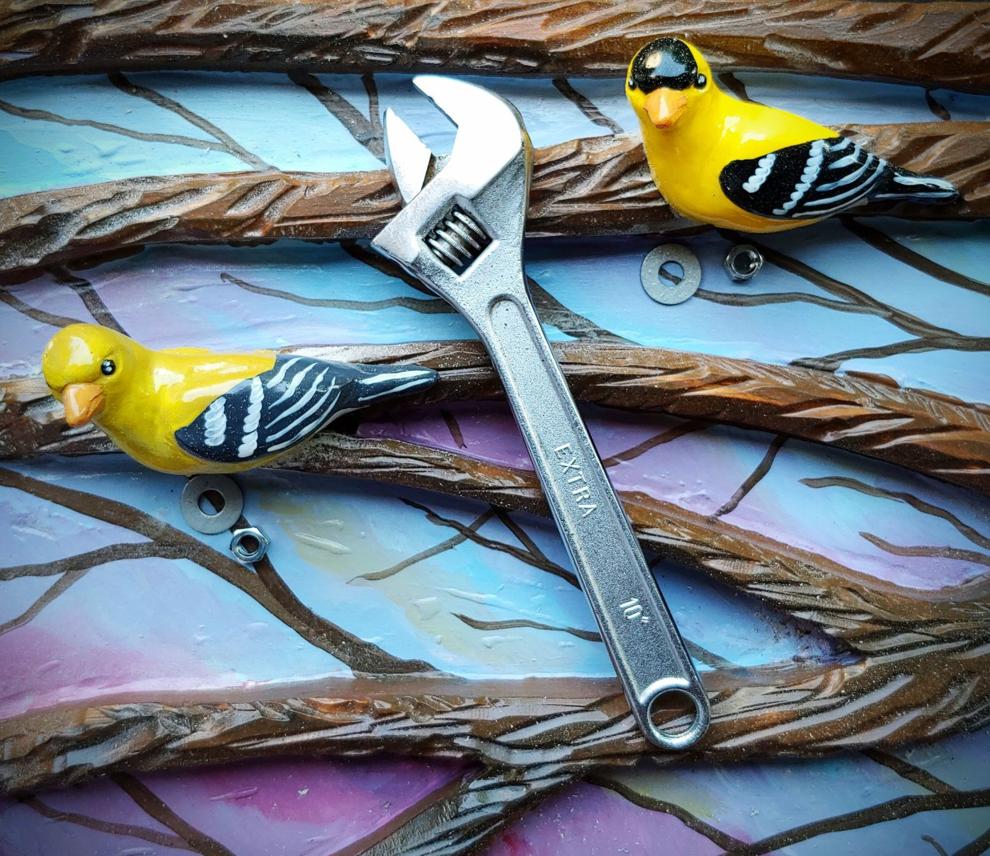 "Goldfinch Gates" assembly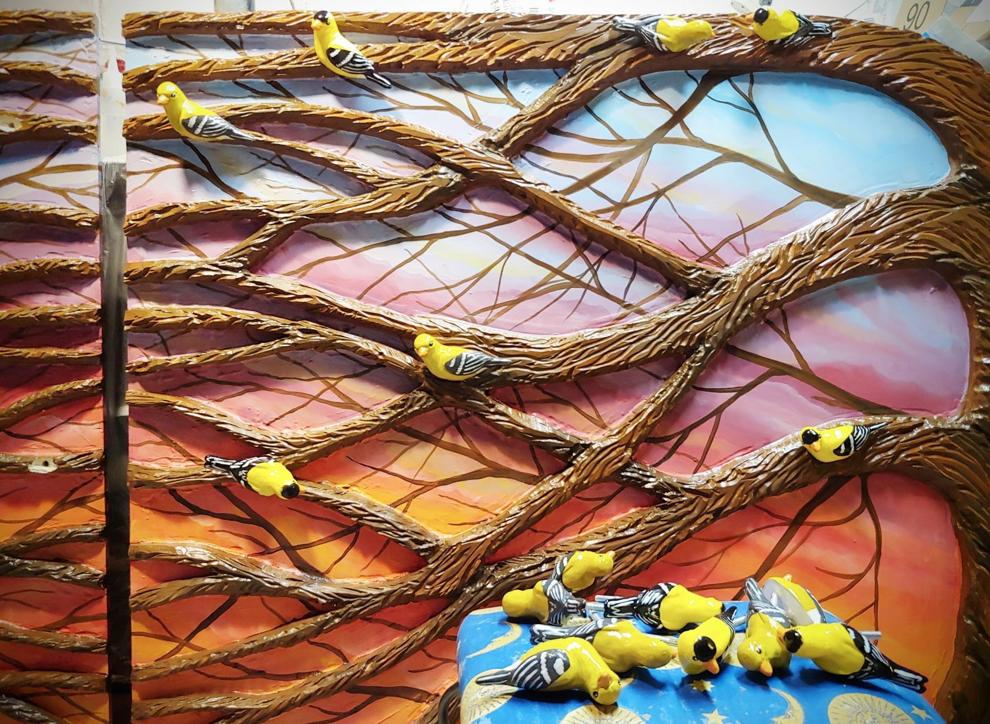 "Goldfinch Gates" construction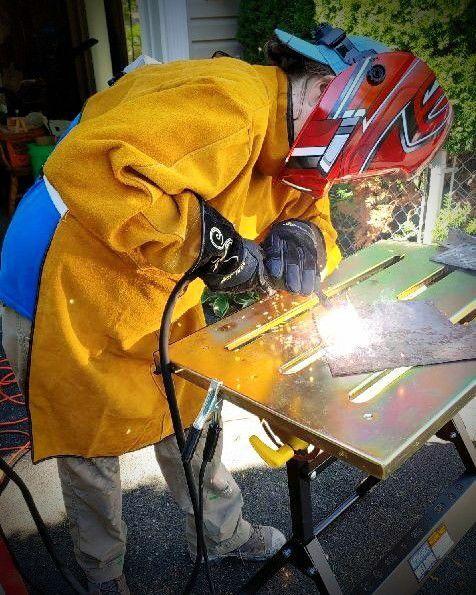 The artist as welder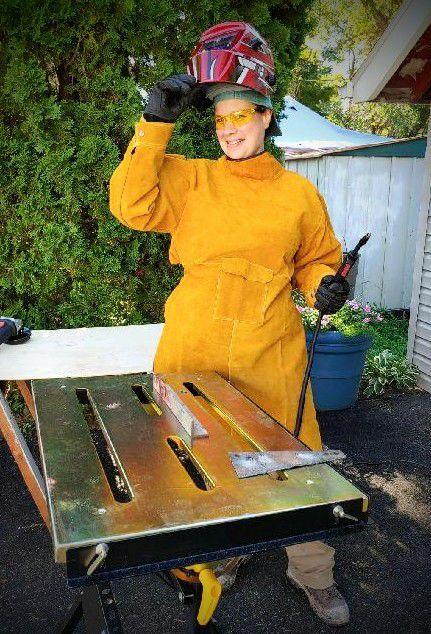 "Goldfinch Gates" installation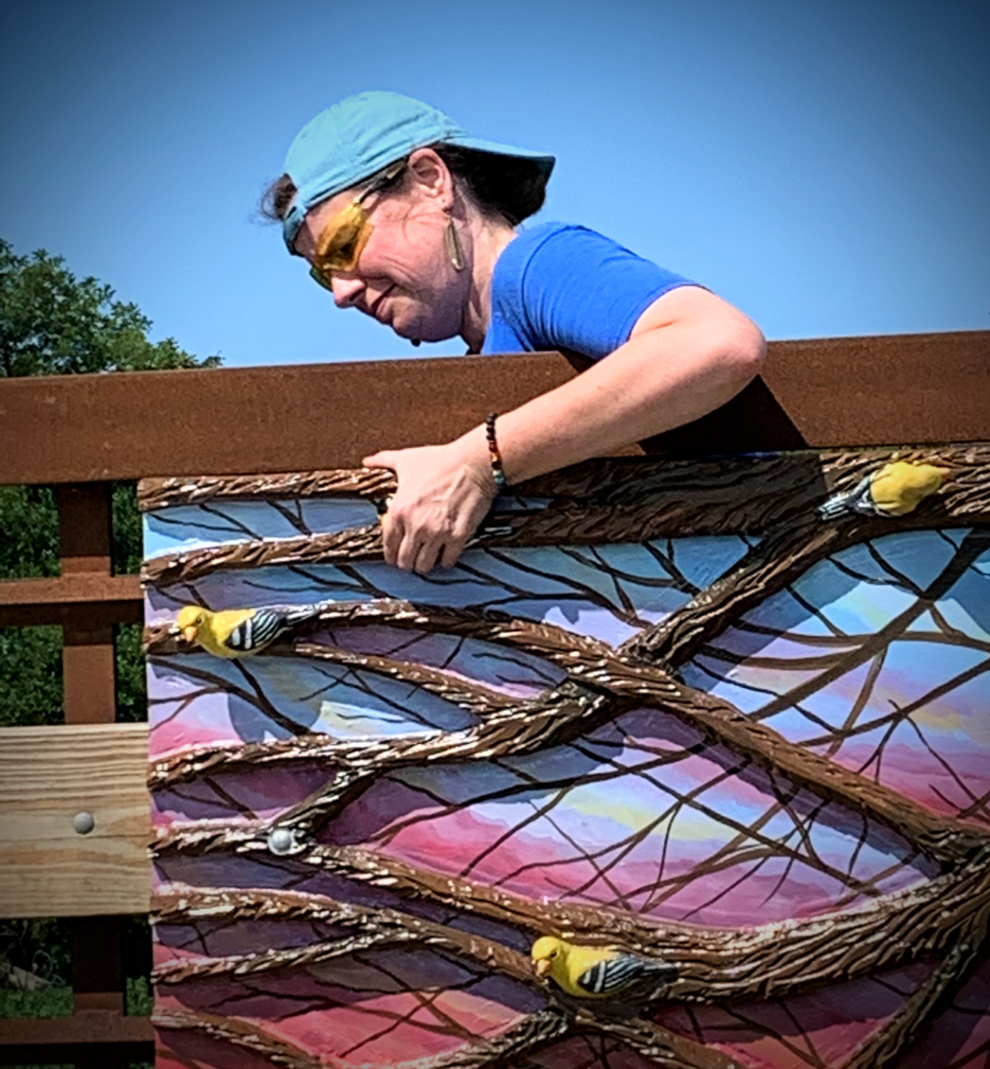 The derecho approaches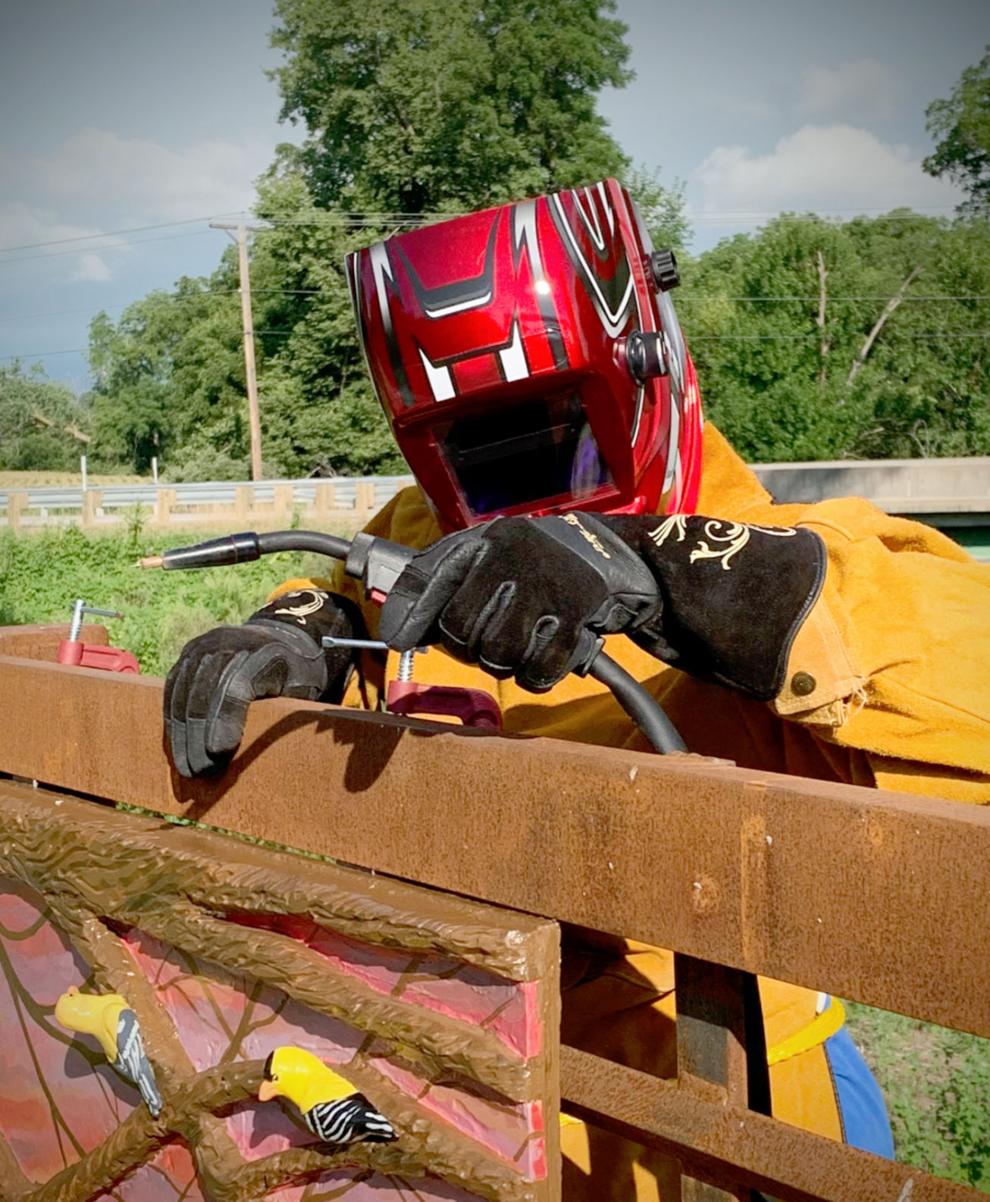 "Goldfinch Gates" in golden light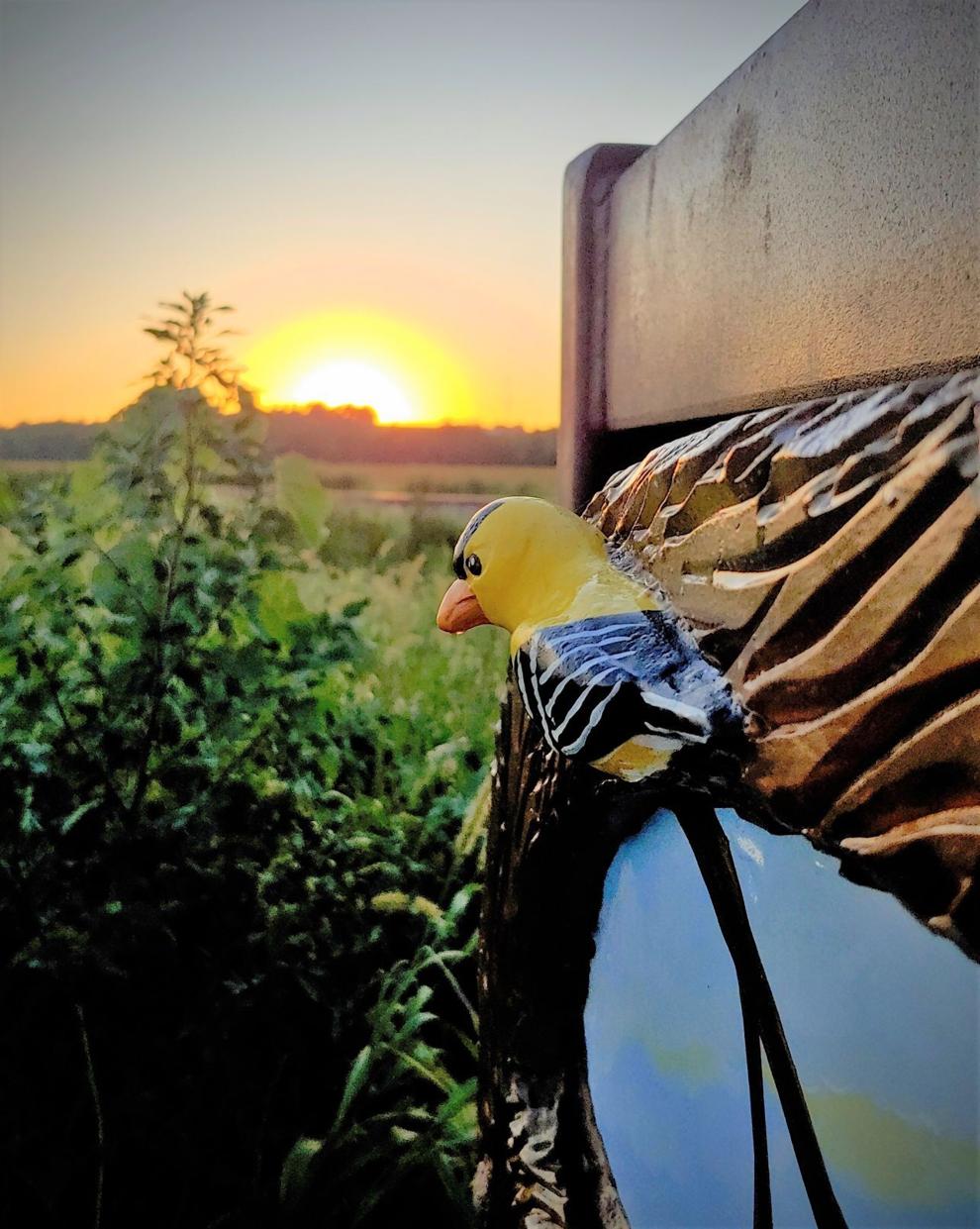 Where to find the installation