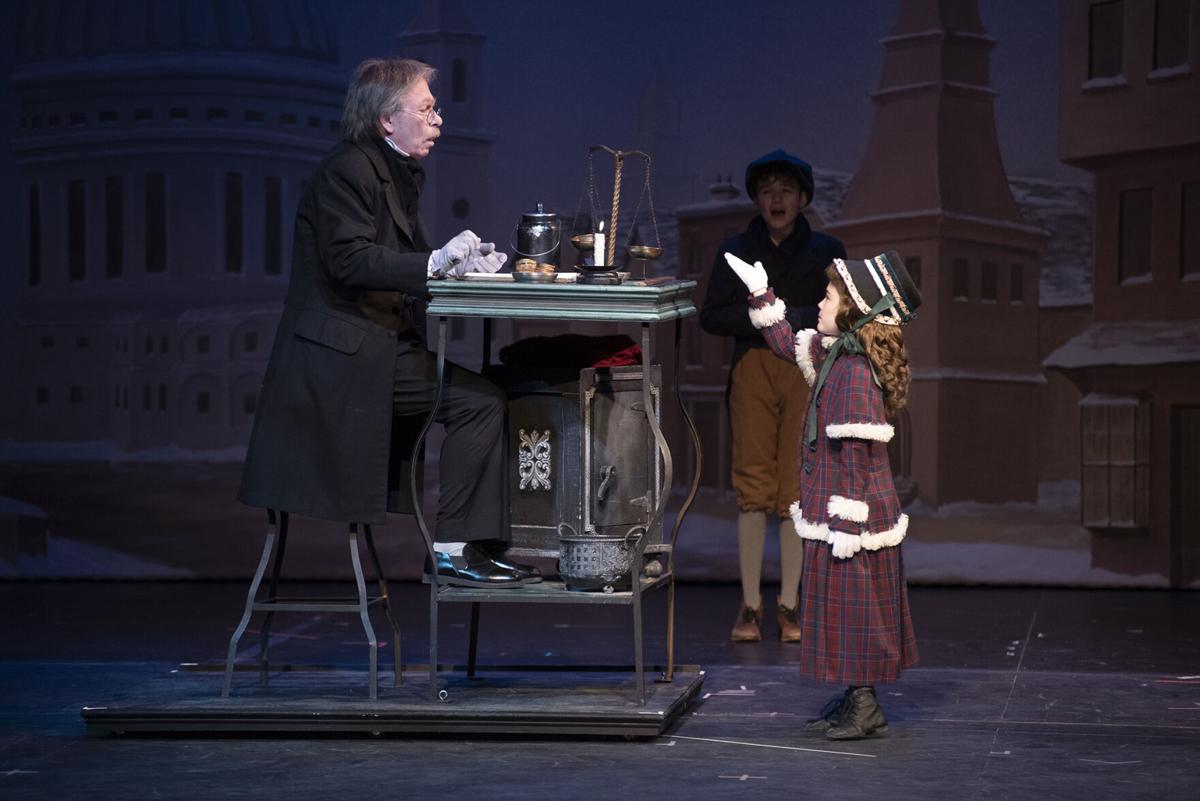 A year without the stage version of "A Christmas Carol" would have been unthinkable.
Especially a year like 2020. When have we needed it more?
It's also unthinkable that the Omaha Community Playhouse's most-beloved play could have been a super-spreader event for coronavirus in the Omaha area and beyond, given the show's popularity outstate and in southwest Iowa.
The Playhouse staff and director Kimberly Faith Hickman deserve abundant praise and gratitude from the community for seeing that neither scenario became real.
"A Christmas Carol" is alive and more than well online, in a version designed to keep actors and technicians safe. Sets are easier to manipulate by a skeleton crew, the cast is limited to eight people and scenes are blocked so that there's plenty of distance between actors.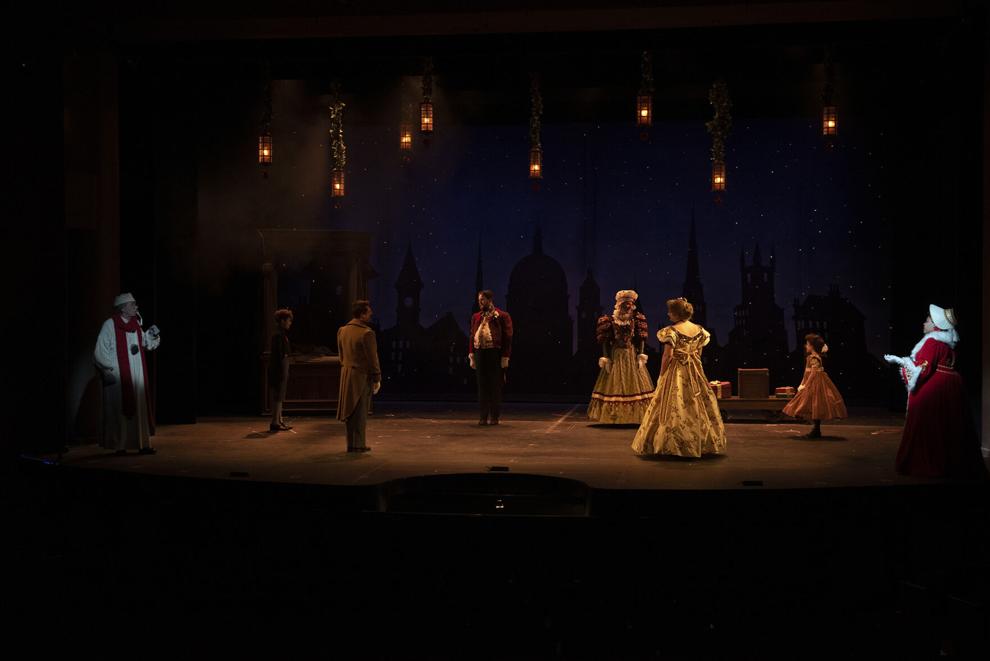 Some things are lost in the translation. But far more are retained or even enhanced. Even though actors played multiple roles, I somehow felt closer to the characters than I have before.
It helps that videographer Jay Srygley produced a first-rate recording, complete with closeups. He did far more than just set up a camera and let it roll.
It also helps that the story, based on a novella by Charles Dickens, is basically the same, though Hickman adapted the script to accommodate fewer characters in collaboration with Geoffrey Jones, son of original adaptor Charles Jones.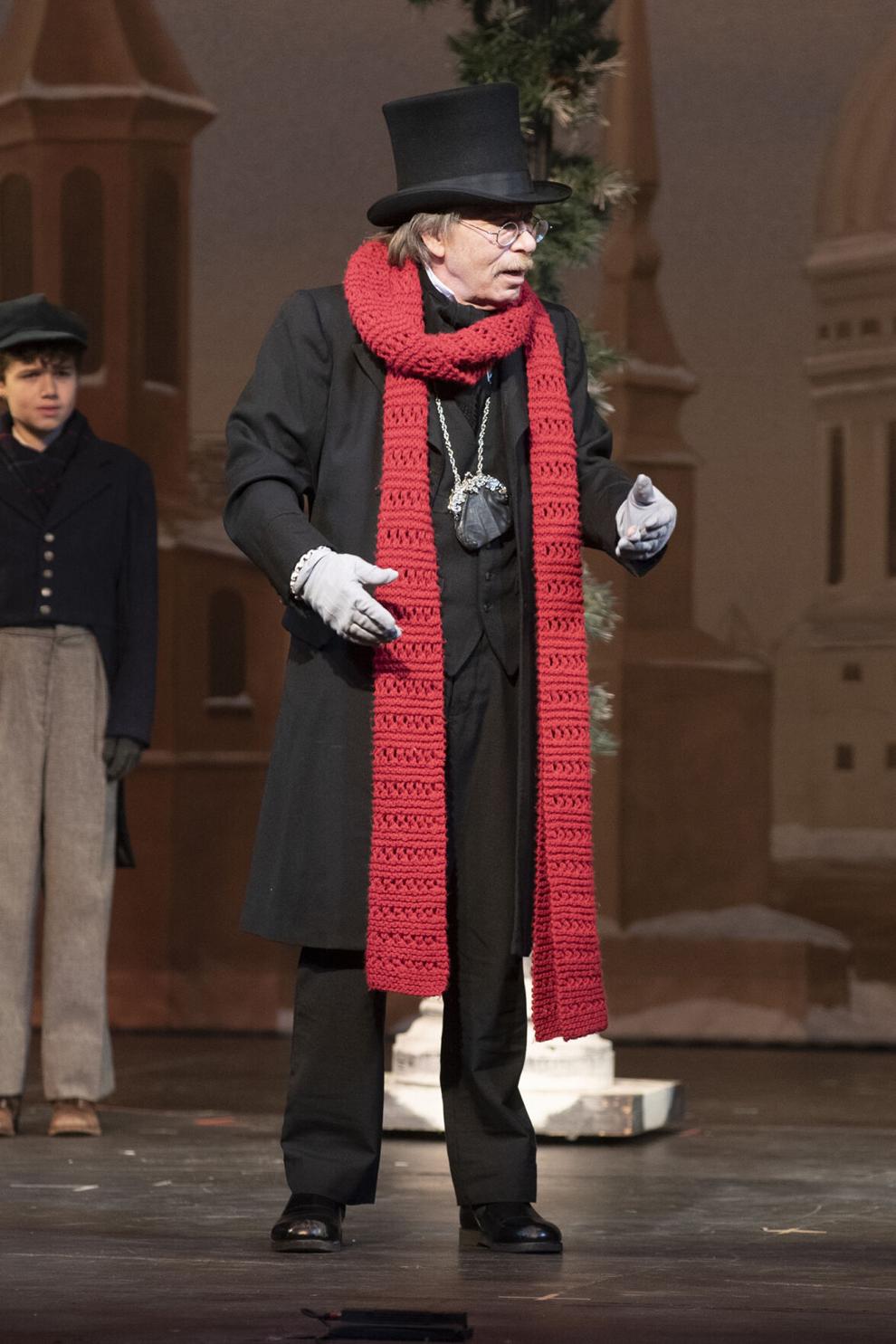 The script has the same sentiment and the same beautiful old English Christmas carols. It also has the same sets and similar special effects (necessary to depict ghosts).
And though the sets and effects are pared down, people who attend year after year will hardly notice.
Most importantly, it has the same Scrooge, Jerry Longe, and he's surrounded by talented actors who are used to the Playhouse stage and, in some cases, have been in "Carol" before.
Longe is so much fun to watch as Scrooge. His transformation from mean and stingy old man to joy-filled philanthropist is honest and heartwarming. By the time he's dancing after his epiphany, I wanted to be onstage celebrating with him.
Each of the other cast members brings something unique and deserves mention: Jonathan Berger, Brandon Fisher, Serena Johnson, Megan Kelly, Josh Peyton, Brinlee Roeder and Dominic Torres.
I found myself nostalgic and yearning for the big music and dance scenes in the pre-COVID "Carol." London definitely seems more alive in that version because street scenes are more boisterous.
This year's less-populated scenes are strangely appropriate for the times, however. Obviously, all those other people are hunkering down at home.
And the music, while less lush, is undeniably beautiful. "A Covenant Carol" with just a few voices and accompanied by harp could be a high point of your holidays, especially if, like me, you're used to singing in choirs at Christmas and you can't this year. I was living vicariously.
Jim Boggess as conductor and on piano and Anita Clark Jaynes on harp do their usual excellent job. The lack of more instrumentation wasn't a deficit; it was just different.
And that, really, sums up "A Christmas Carol" 2020. It wasn't better or worse; it was just different.
That's mostly because I missed the exquisite joy of experiencing this Christmas event with others from the community.
I missed the buzz in the lobby beforehand, with people in Christmas garb posing for pictures and enjoying drinks and cookies. I missed sharing my impressions with others during intermission. And I missed seeing the delight on faces when people scurried to their cars.
You can't re-create that at home, but like we've been doing all year, you can make a new memory.
Set aside a time to watch "A Christmas Carol" 2020 with as many family members as you can safely assemble.
Then put out Christmas cookies and hot cocoa, get a little dressed up, take a few photos before the show starts and prepare to relish "A Christmas Carol" in a whole new way.
It's Hickman's last, since she's leaving her job as artistic director at the end of the year. And it's a worthy final act in her short but fruitful tenure at the Playhouse.