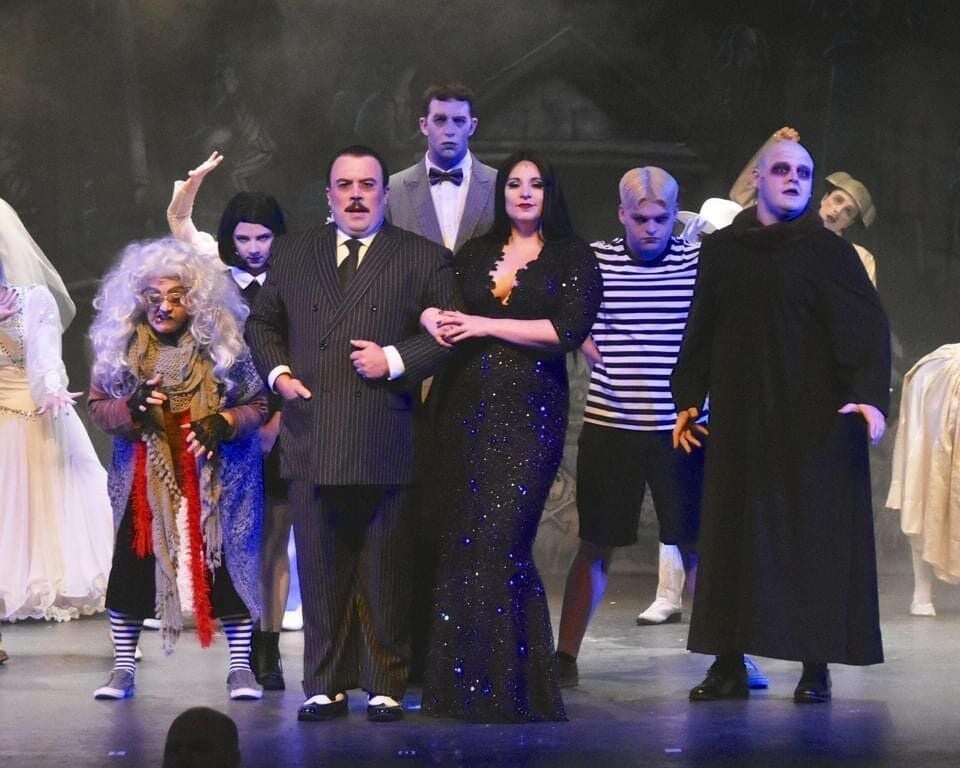 I wasn't a fan of "The Addams Family" when it was a TV sitcom. I was loyal to "The Munsters."
But I did. Quite a bit, in fact.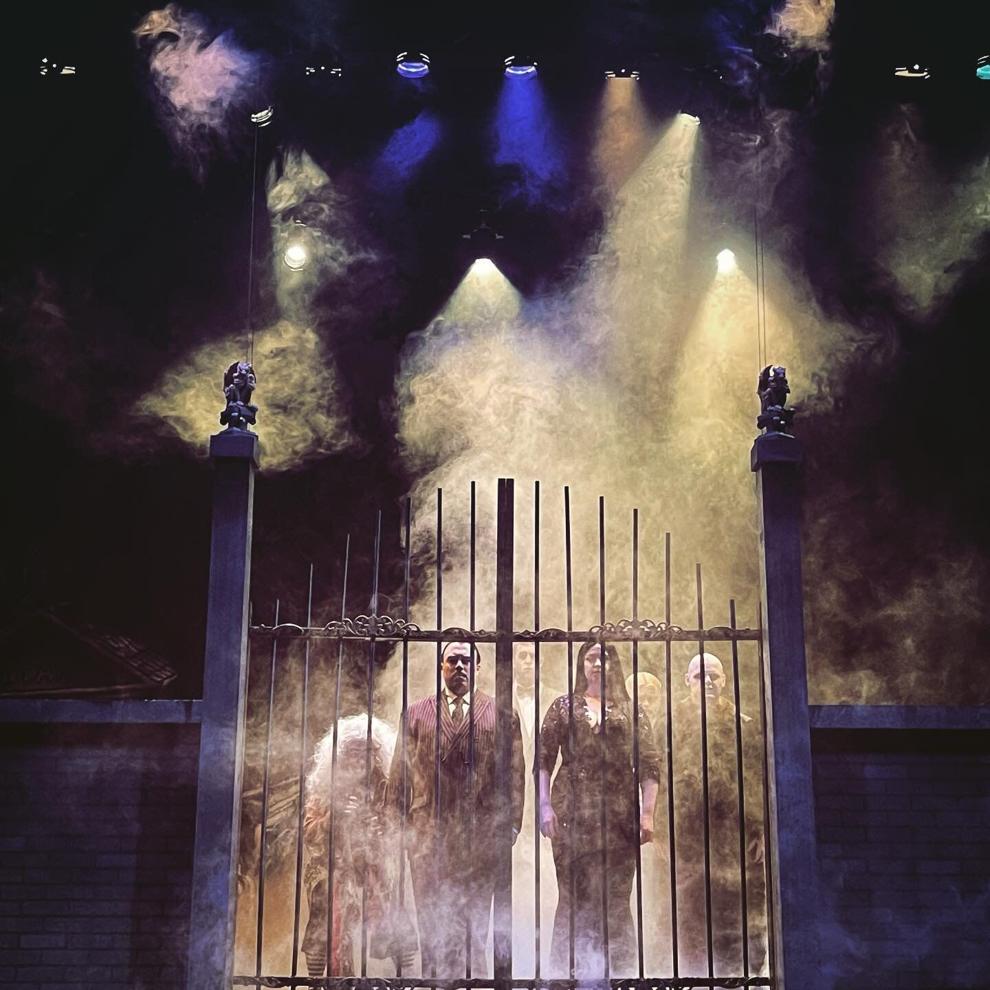 "The Addams Family," which premiered on Broadway in 2009 — has a pretty thin storyline — daughter Wednesday wants to marry her normal (as in not creepy and kooky) boyfriend, which causes trouble and deception in both families.
But the music and the movement propels the plot and is more than enough to carry the show, especially because director Todd Uhrmacher has assembled a dream team of actors, singers and dancers, and music director Chris Ebke leads a small but mighty orchestra.
It opens strong with an ensemble number — "When You're an Addams" — that showcases Debbie Massey-Schneweis' challenging choreography. She expects her dancers to do a lot, and they justify her confidence.
A theater board member told me so many people auditioned for the show that they added a few extra cast members. The effect is great, because the group produces a big, lush sound and dances with precision and abandon.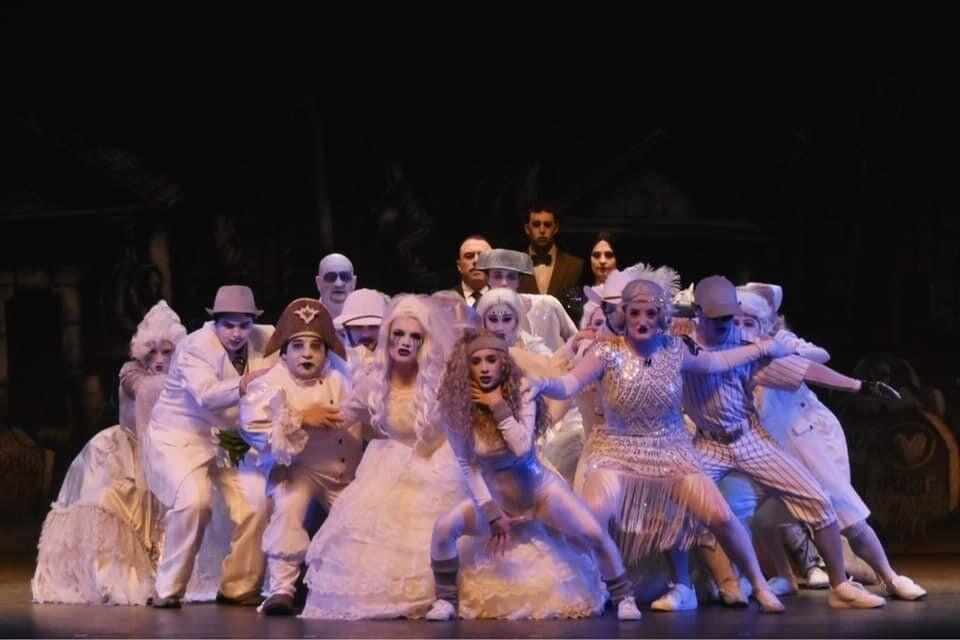 The ensemble includes several performers who have played lead roles in shows around town and is among the best choruses I've seen in an Omaha performance.
Most — maybe all — of the cast members are back onstage for the first time since the pandemic began. It's apparent that they have missed it.
Costumes, designed by Leah Skorupa-Mezger, and makeup are another high point. Chorus members are raised from a graveyard at the beginning of the show, so she gave them an appropriately pale, zombie-like look and outfits that indicate what they had done when they were alive.
Jon Flower channels the TV Gomez Addams with his Spanish accent and continental manners. The plot calls for Jenna McKain to be more mom than siren as his wife, Morticia, but she sheds that persona at the end of the show in "Tango de Amour," when the couple rediscovers their passion.
Both were in excellent voice at a preview performance last week, as was Chloe Rosman, who plays Wednesday. Rosman, especially, was fun to watch as Wednesday struggled to reconcile her desire to be normal and her proclivity to be scary.
Thomas Stoysich as Uncle Fester and Beth King as Alice Beineke (the mom of Wednesday's fiance) were simultaneously tuneful and hilarious. And Jonathan Berger as Lurch was a hoot.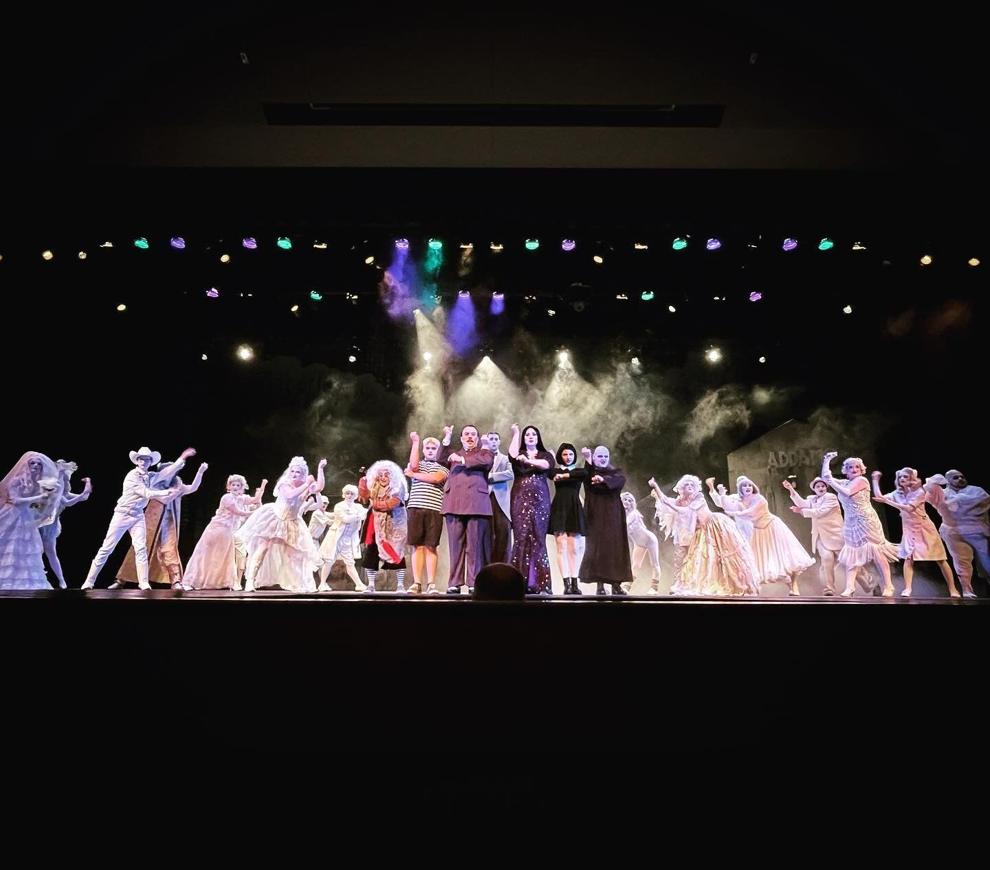 I found the Addams crew infinitely more likable onstage than I did in the 1960s sitcom. What's not to like when a family sings and dances together? Remembering the sitcom opening, I wanted to snap my fingers instead of applauding.
The show has some risque words and situations, but it's mostly stuff that probably won't register with kids. Even so, I might leave children who aren't at least tweens at home.
"The Addams Family" is at 7:30 p.m. Fridays and Saturdays and 2 p.m. Sundays through July 25. Tickets are $20 for adults, $18 for students and senior citizens. They're available at ralstoncommunitytheatre.org or 402-898-3545.
---