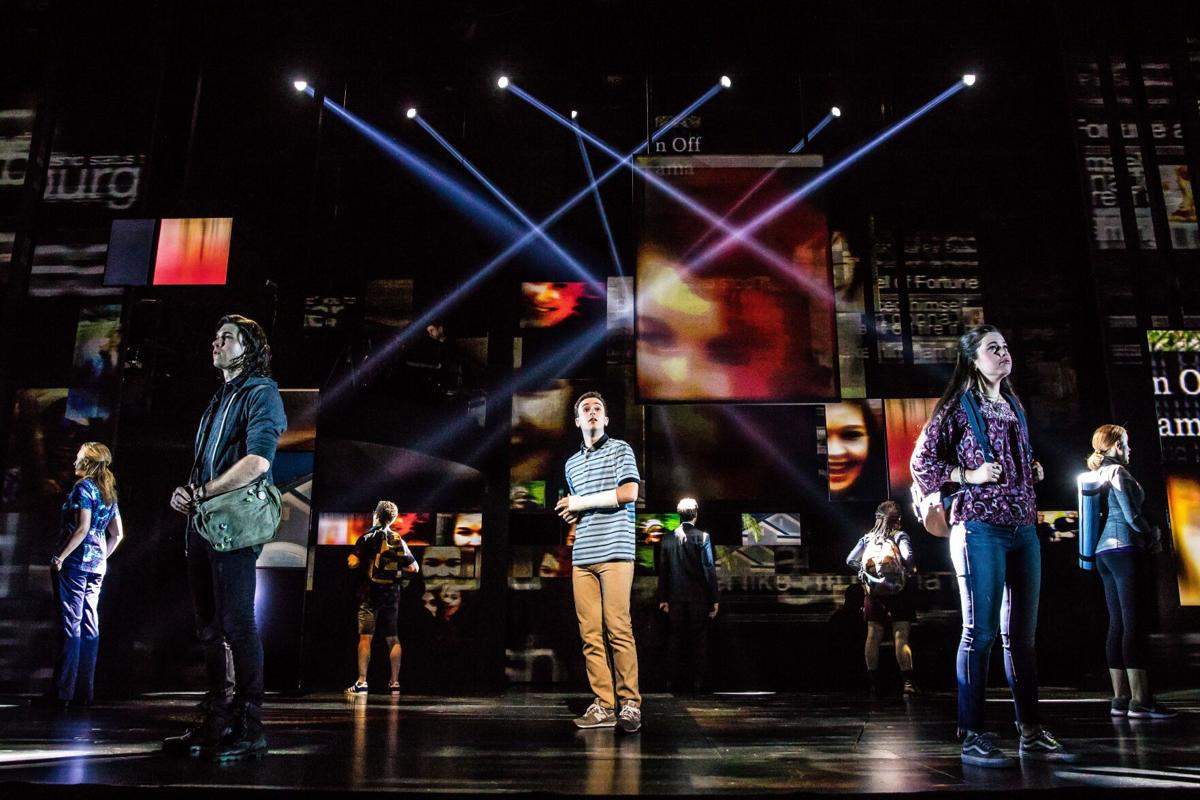 "Can I help you with your review?"
My 14-year-old daughter, Vall, asked me this question as we walked out of the Orpheum Theater Tuesday night. We had just spent the past three-ish hours watching "Dear Evan Hansen," which is on stage this week as part of Omaha Performing Arts' Broadway series.
Vall's question struck me as odd for a moment, as she never really had expressed that much interest in my work before. So I agreed, which sparked a long conversation on the drive home about the performance and its themes.
Neither Vall nor I had seen the show before, or the movie version starring Ben Platt (the original Evan Hansen) that came out a few months ago. But we had both listened to the soundtrack, and we both knew what the show was about.
Written by Steven Levenson, with music and lyrics by Benj Pasek and Justin Paul, "Dear Evan Hansen" is the story of a high school senior dealing with severe social anxiety and the stresses that come with being 17 years old in America today. For example, much of the show's sets are composed of video screens that mimic text messages and social media platforms — all a constant barrage of information (and, in Evan's case, misinformation) that maybe teens aren't intellectually mature enough to handle.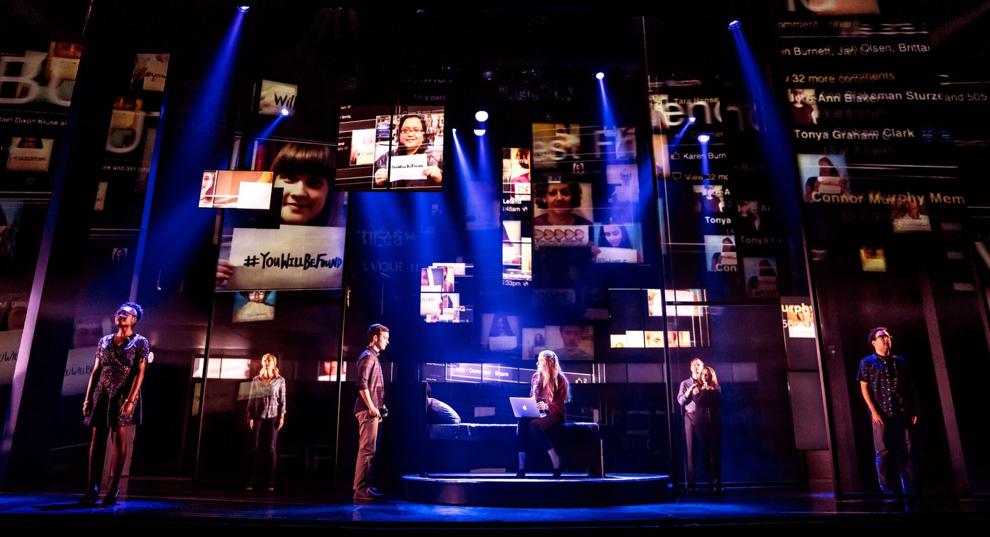 In order to help him, Evan's therapist asks him to write daily letters to himself detailing why each day will be good. Each letter starts with "Dear Evan Hansen," thus the name of the production.
After writing a letter about his particularly bad first day, Evan encounters another student, Connor, who is dealing with his own issues. Like Evan, Connor feels alone and doesn't have friends. Their interaction is awkward but almost friendly. Connor then finds Evan's letter to himself on the shared school printer. Reading it and misunderstanding the context, Connor storms away furious.
Evan finds out later that Connor committed suicide shortly after their encounter. Connor's parents, grief-stricken and searching for answers about why their son took his life, find Evan's note in Connor's clothes. The letter leads them to mistakenly assume the two boys were friends. Anxiety-ridden and trying to escape a confusing and confrontational situation, Evan breaks down and lies to them, starting a snowball that will eventually avalanche over Evan, his mother and Connor's family.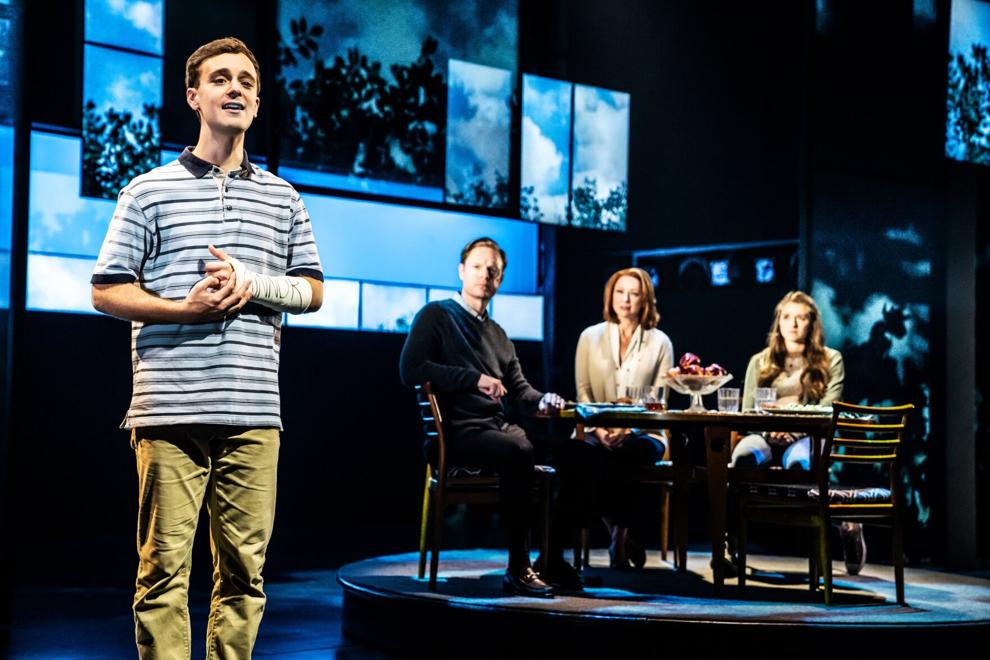 The one thing you should know about going into "Dear Evan Hansen" is that it is an intense show with a lot of uncomfortable themes. Suicide, mental health, economic class division and even cyber fraud are addressed in this show.
One of the more nuanced themes of the show is perception. For Evan, the root of his anxiety comes from his own perception that he is fundamentally wrong, someone who is unfixable. In a recent interview, actor Stephen Christopher Anthony, who masterfully portrays Evan Hansen in the Omaha show, said, "We've all got that narrator in our head telling us all the things we are doing wrong all of the time, and I think while (Evan) tries to make a good impression, he's looking at other people's eyes and thinking, 'Oh, they see right through me. They see the worst things in me,' which isn't necessarily true."
As a parent, it can be tough to relate to our kids' struggles. We might justify that in the fact that they are younger and haven't had to deal with the world in ways adults have. But that's where "Dear Evan Hansen" — and Vall — reminded me that kids today have their own perceptions and are inundated with tremendous stresses that generations before them never had to manage.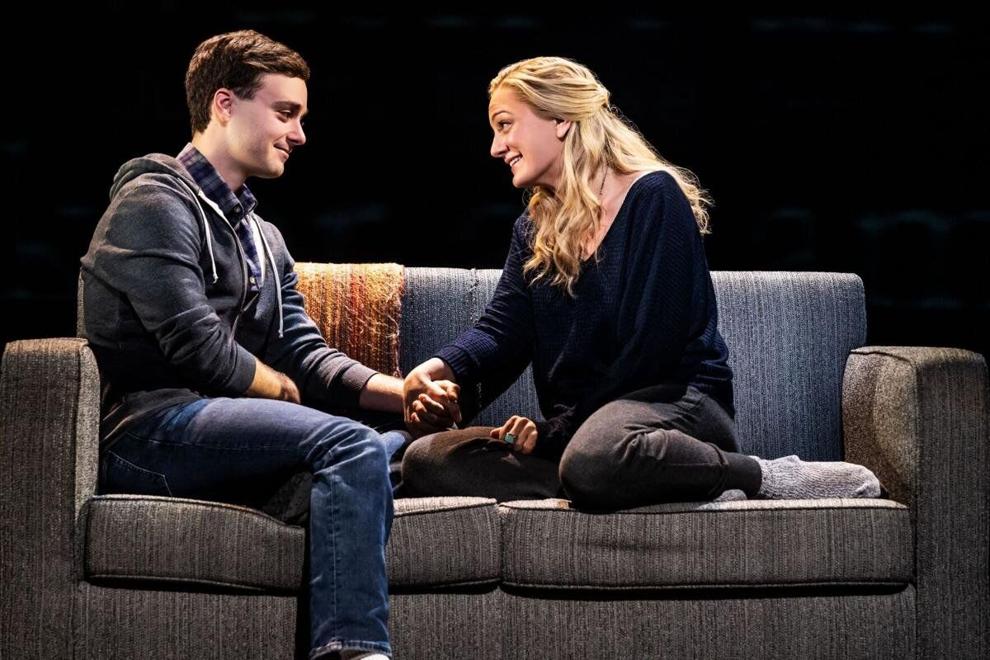 "It's good that they showed the anxiety Evan had, but it's also good they talked about suicide and depression," Vall told me. "People don't take kids seriously when they talk about their feelings. Kids are bullied, and people don't believe them. Sometimes, kids aren't taken seriously because they use jokes to mask their feelings. They might 'joke' about killing themselves, but they are really struggling."
Anthony said the show is not a "playbook" for dealing with suicide and mental health, but it is a "conversation starter."
The show, Anthony said, is about "imperfect humans who make imperfect decisions. ... You're (not) going to come away with, 'Oh, now I know what to do,' it's that you are going to come away having great conversations about it. You're going to come away asking questions and really talking about, 'How do I show up for the people that need me?' and, in turn, 'How do I ask for support when I need it?' "
With this in mind, I took Vall's inquiry about my review to have a conversation. Turns out, we both needed it.
Vall told me about kids her age who suffer from anxiety, kids who don't connect with others and are perceived as being "loners," kids who are bullied and kids who are constantly changing who they are to fit in and belong to some group.
"High school can be stressful, even for people that seem like they wouldn't be (stressed)," Vall said. "I guess everyone needs help sometimes."
In the show's signature, tearjerker hit "You Will Be Found," Evan answers those questions by encouraging people to reach out to each other: "Even when the dark comes crashing through, when you need a friend to carry you, when you're broken on the ground, you will be found. So let the sun come streaming in, 'cause you'll reach up and you'll rise again. If you only look around, you will be found."
Whether or not you see this show, take the lesson from it and have a conversation. If you are struggling or know someone who is, it could mean everything.
*Editor's note: If you are contemplating suicide — or to seek help for a loved one — please call the National Suicide Prevention Lifeline at 800-273-8255 or the Nebraska Family Helpline at 888-866-8660.
---