Dream a little, achieve a lot.
Muralist Zack Jones knows the power of those six words. He hopes the public discovers it, too, with a visit to Malvern on Saturday, Sept. 19, for the Southwest Iowa Art Tour.
The Mills County community has three of nine stops on the seventh annual tour, including Jones' Project Art Church just off Main Street. But there's a lot more to experience than his studio gallery, Jones said.
Malvern — designated an Iowa Great Places in 2016 — has public art, shopping, restaurants, even a wine bar to fill a half-day. Throw in the Wabash Trace Nature Trail and three popular Airbnb rentals, and you've got the makings of a weekend getaway.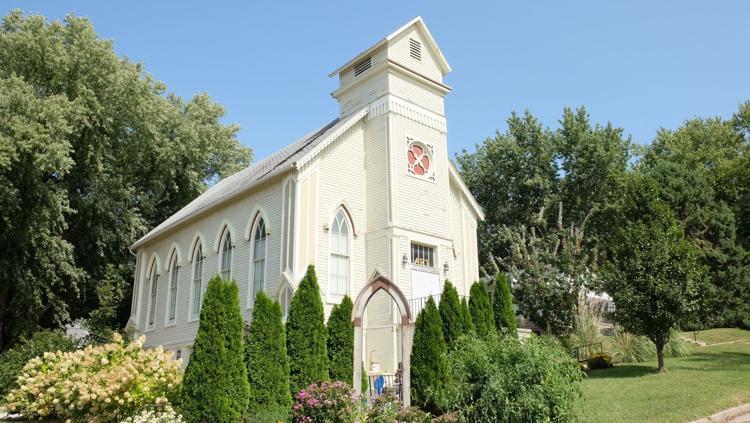 "The curb appeal is off the charts," Malvern Bank President Jay Burdic said of an economic revival centered on fine arts, food, recreation and historic preservation.
His conservative estimate is that Malvern has seen $8 million to $10 million in capital investments in the past seven years.
"That just doesn't happen in a town of 1,200," he said.
Downtown buildings were renovated and repainted in 2015, thanks to a $600,000 grant from the Iowa Economic Development Authority. Malvern Bank loaned the city another $200,000 in the form of a bond, and local businesses kicked in roughly $200,000 for $1 million in facade and other improvements.
"That grant was the biggest thing to ever happen to Malvern," Burdic said.
In 2016, the community received an Iowa Great Places grant through the Department of Cultural Affairs that the bank matched for streetscaping and public art. A second award in 2018 continued beautification efforts.
Main Street, Burdic said, is the driver of the bike-friendly town's continuing renaissance.
In addition to the historic buildings, six tree sculptures by metal artist Orlo "Woody" Jones and a building wall mural of the Wabash Trace by Zack Jones give the downtown unique character.
It all will be on display during the Southwest Iowa Art Tour that runs from 10 a.m. to 6 p.m. Saturday. Other designated stops are in Council Bluffs, Glenwood, Macedonia, Avoca, Harlan and Red Oak.
Works by 50 artists will be showcased — some in outdoor settings because of COVID-19 concerns, according to the tour's coordinator, Rebecca Castle. The artists will offer paintings, sculpture, fabric art, photography, wood carving, pottery, jewelry, mixed media and more.
Hosts in Red Oak, Harlan and Avoca will have outdoor artist booths and activities. Masks are recommended, and 6 feet of social distance is encouraged at all stops.
While the tour is designed for day-trippers, it could be tough hitting all the communities, Castle said. She recommends visiting swiarttour.com, browsing the gathering places and planning your route before hitting the road.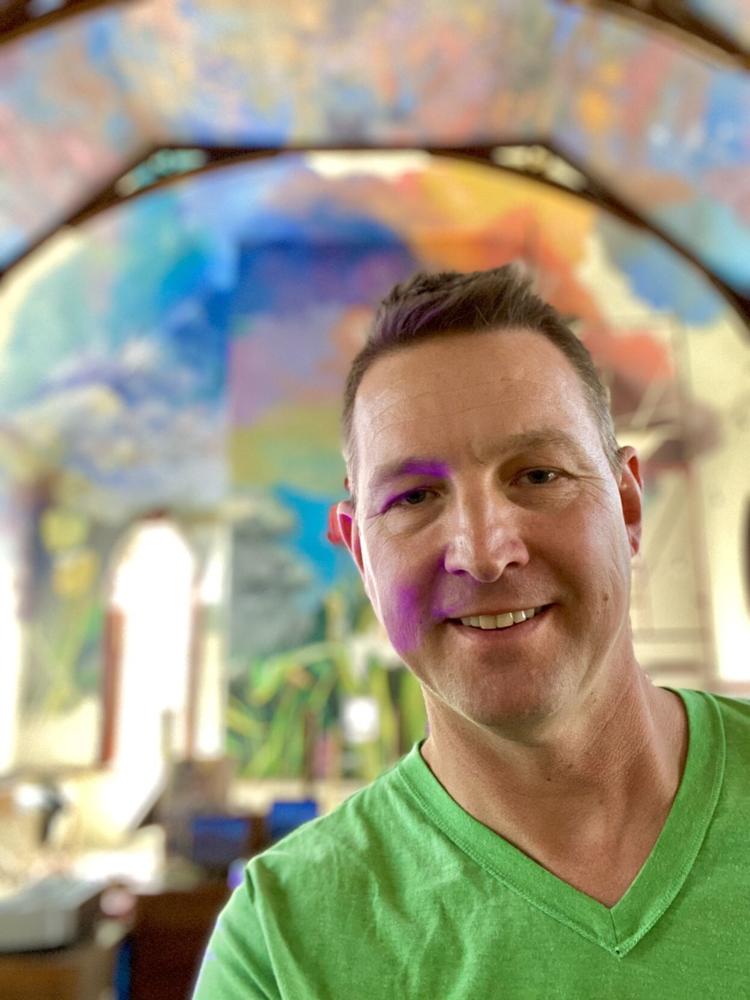 Tour-goers who arrive hungry in Malvern can enjoy patio dining, bakery items, ice cream — even international wines. The Wine Room and Pretty Little Things, a mother-daughter venture that opened in August 2019, specializes in wine tastings amid works by Southwest Iowa artists and artisans.
"It's a nice little escape," Zack Jones said. "I can't believe what we've been able to accomplish."
Burdic agreed: "The town looks good. Malvern's got a lot of really cool stuff going on."
What: Seventh annual celebration connecting communities through painting, sculpture, fabric art, photography, wood carving, pottery, jewelry and mixed media.
When: 10 a.m. to 6 p.m. Saturday
Where: Council Bluffs, Glenwood, Malvern, Macedonia, Avoca, Harlan and Red Oak
Fifty artists will be showcased on the Southwest Iowa Art Tour on Saturday. Here's where to find them.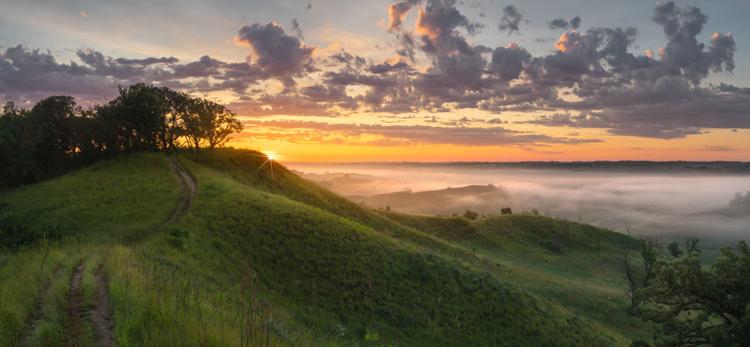 Hoff Family Arts & Culture Center, 1001 S. 6th St. Featured artists: Ann Brugenhemke, Liz Bartels, Buck Christensen, Chloe Bennett, Clay Cunningham, Dan Klima, Joyce Branigan, Deb Koesters, Julie Stueve, Susan Woodford, Nancy Lepo, Kathy Fiscus, Nia Karmann, Kent Hertz, D.C. Lutz.
Mary Sneed's Fine Art & Custom Framing, 507 Locust St. Featured artist: Mary Sneed.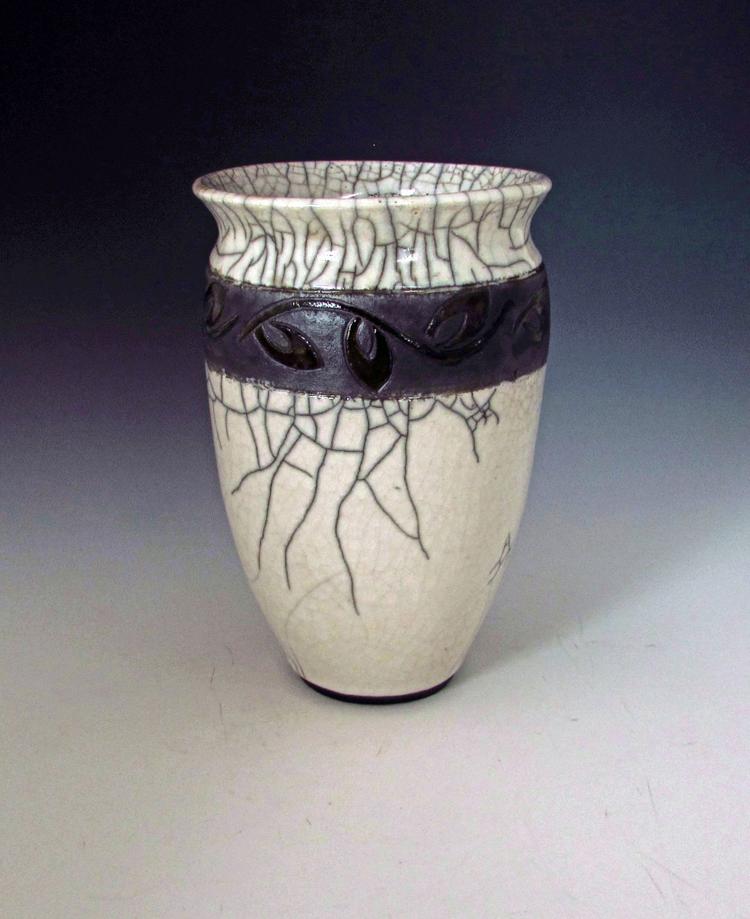 Historic Fountain Square, downtown. Featured artists: Trisha Earley, Carroll Danbom, Cece Lock, Ann Iverson, Nylea Hughes, Phil Lamb, Reagan Juel. Hosts: Phil and Traci Lamb, Five One 8 gallery.
Project Art Church, 2001 E. 4th St. Featured artists: Tom Harnack, Marla Hart, Don Baier, Zack Jones.
Fine Arts on 5th Gallery, 104 5th St. Featured artists: Marge Boska and Emily McQueen.
Colorado Studio, 2020 E. 5th St. Featured artists: Anna Stoysich, Jorge Chavez Colorado.
The Painted Camel Gallery, 320 Main St. Featured artists: 30 are represented in the gallery. Among them: Bud Noble, Paul Koch, Duane Adams, Marilyn Hackett, Sheryl Tschupp.
Harlan Courthouse Square, 7th and Durant Streets. Featured artists: Alexa Hoffman, BJ Sievers, Leasa Brouillard, Kim Piro, Katie DuVal Mihelic, Kari Lewis.
Avoca Main Street, Crocker and Elm Streets. Featured artists: Haley McAndrews, Robert Dewaele, LuAnn Barrett, Sandra Clemons.
Stay up-to-date on what's happening
Receive the latest in local entertainment news in your inbox weekly!