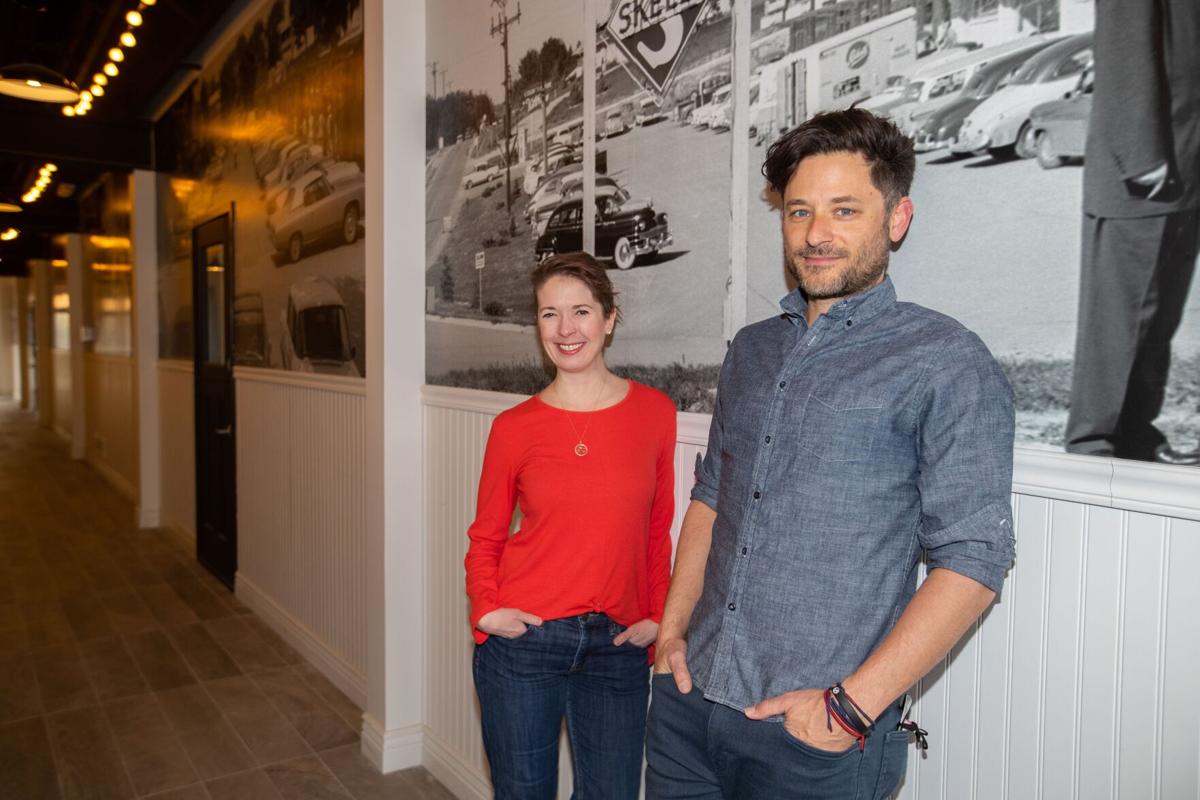 Omaha musician Billy McGuigan and local theater director Kimberly Faith Hickman grew up about 5 miles apart on the Georgia-Alabama border. They never met as kids, though they are close in age — 45 and 41 respectively.
But both were influenced by the famed Springer Opera House, a historic theater in Columbus, Georgia. Hickman, who was an assistant director on Broadway before moving to Omaha in 2016, got her start there.
They discovered the coincidence and bonded over their roots when they met at the Omaha Community Playhouse, where McGuigan was a frequent performer and, until Dec. 31, Hickman was the artistic director.
They also discovered they worked well together.
"Since we met, one of our goals was to collaborate," McGuigan said.
Now they're doing just that. Hickman has joined McGuigan's Rave On Productions, where she is responsible for The Omaha Series, season one for shows produced by the company.
They're also starting a school, the McGuigan Arts Academy.
The move gives Omaha another entertainment presenter and training ground for artists. But unlike most of the theaters and arts schools in the area, it's a for-profit enterprise.
The venture will present shows at clubs, bars and other nontraditional venues, creating new revenue streams for a segment of the entertainment industry that has been hit hard by the coronavirus pandemic.
"I absolutely think the sky's the limit as far as spaces go," Hickman said. "Think about all the cool places in Omaha that haven't been performance spaces. (Finding them) is a challenge I'm really excited about."
The first show, "Hedwig and the Angry Inch," premieres at The Waiting Room on Feb. 19, employing about 10 people.
The arts academy is occupying a space in Countryside Village near 87th and Pacific Streets, a shopping center that has been reinventing itself in recent years after having a spate of closures and empty bays.
Guitar lessons for all ages already are available from Rave On guitarist Max Meyer, Hickman said, and more offerings will be available this spring. Classes, mostly for kids, will include topics such as improvisation, dance, puppetry and sessions "for toddlers and their favorite adults," she said.
McGuigan said they're also working with area school districts on programs such as summer classes.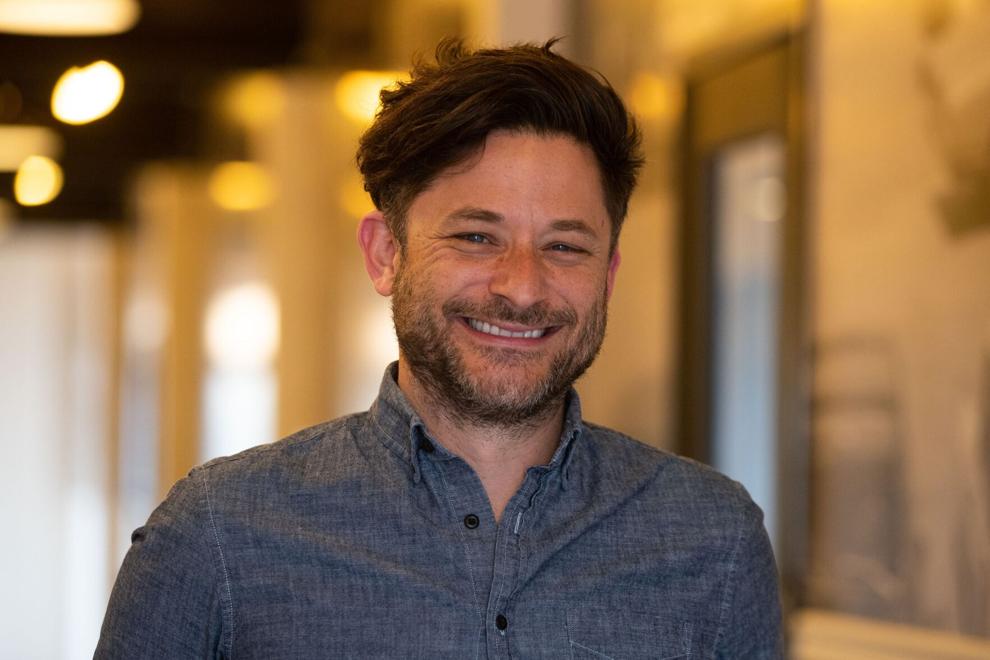 For adults, the academy is offering a class in public speaking to crowds, taught by McGuigan, and classes that deal with creating a résumé and preparing for interviews and auditions, taught by Hickman.
In a strange way, the pandemic created the new opportunity for both artists.
"For the past year or so, even prior to everything happening in the world, I have tried to develop more things in the Omaha area because 90 percent of our income had been coming from me touring," McGuigan said.
At first, back pain was driving his effort to get off the road. But as the pandemic continued, bookings dried up. Cruise ships had been a mainstay, and they were going nowhere.
When Hickman presented this idea, he said, "it was a no-brainer."
Hickman said she loved her four-plus years at the Playhouse but thought she had accomplished all she had set out to do.
"There was an amazing staff, some of the best people I've ever worked with (but) I'd had my time as artistic director and I think there are other people in this community who could do a fantastic job, even a better job," she said. "It's important for me to make space for other people to lead."
She wanted to stay in Omaha because of the community's support of the arts, and thought being the first artistic and educational director for Rave On was a great fit. The job came up after she resigned.
"I quit (the Playhouse) without a net," she said.
Hickman and McGuigan both are leaving a void at the Playhouse, said executive director Katie Broman.
McGuigan has had various productions at the theater over the years, including "Rock Twist," "Buddy: The Buddy Holly Story," and "Yesterday and Today," a Beatles show that has been a holiday favorite for more than a decade.
Broman said Playhouse officials have been considering a replacement for the latter show, an interactive crowd-pleaser, but is in no hurry because the pandemic has delayed the completion of a lineup for the theater's 2021-22 season.
The prospect of presenting rock musicals in a venue that's used to accommodating traveling rock concerts is energizing for both Hickman and McGuigan.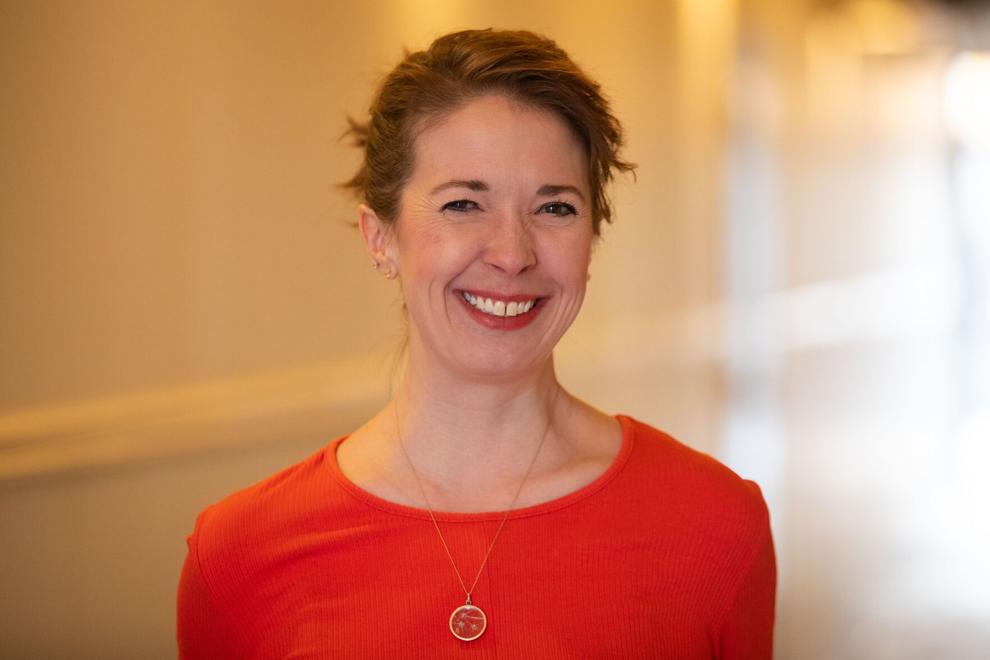 For one thing, McGuigan said, those clubs and halls have sound systems that are specially made for rock music. For another, both said, it's a pleasure to be able to pick venues where you know a show will work rather than having to be in the same space all the time.
"Our theater friends are all jealous about it," McGuigan joked.
It's also an economic boost for the venues, which have been struggling because fewer acts are touring and, when someone does come to Omaha, they sell fewer tickets to facilitate distancing.
Rave On chose the 550-square-foot space at Countryside Village because it's in a family-friendly area and has places parents can go while their kids are learning, including coffee shops, a yoga studio, restaurants and bars, said Kate Whitecotton, Rave On's CEO.
She said they also looked at the Mastercraft Building downtown and a couple of sites in Benson, but felt an instant rapport with Countryside Village management, including co-owner Andrew Myers.
"They saw our vision for what we were doing," Whitecotton said, and had suggestions about how Rave On could collaborate with other tenants.
The space is only one bay right now, meaning they can have only one class at a time, but they plan to build out the basement.
Rave On leaders also expect to continue collaborating with other artists across the city, especially at the Playhouse, which has a thriving theater academy that grew during Hickman's tenure. Hickman said she's planning classes with an eye toward avoiding duplication with other schools.
Broman's not worried about competition.
"You can't have too much theater and it's the same for arts education," she said.
Working together on two drive-in shows this summer was a defining moment for the new project, Hickman and McGuigan said, and emphasized the importance of sharing ideas.
"COVID has been a really good time for people to reflect. It has taught us that more collaboration helps everyone be successful," Hickman said. "It might sound corny, but I think stronger together is a true statement."
---
Our best Omaha staff photos of 2020