From a wind tunnel to life-size replicas of Iron Man and Wonder Woman, there is something for everyone at the new "Hall of Heroes" exhibit at the Durham Museum.
The exhibit opens today and runs through April 16 at the museum, 801 S. 10th St. It is open during regular museum hours from 10 a.m. to 4 p.m. Tuesday through Saturday; and noon to 4 p.m. on Sunday.
Exhibits Development Group, which brought the recent "Dressing the Abbey" exhibit, spent a week preparing the "Hall of Heroes" in the museum's large exhibition space. The exhibit spans about 5,000 square feet and gives guests of all ages an experience unlike any other.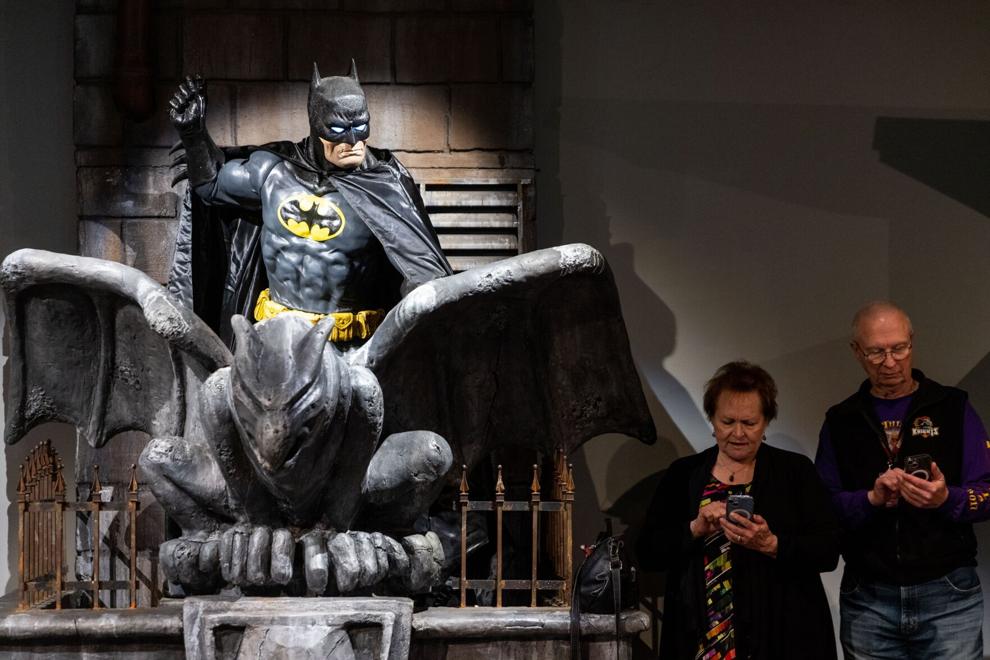 Jessica Brummer, museum director of communications, said the exhibit will be organized into five different sections, including powers of the body, powers of the mind, gadgets, elements and mastery. In addition to the science behind the superheroes, each section will display a variety of interactive stations for visitors to engage in such as thermal conduction, strength and agility tests, and puzzles.
"You can learn about why superheroes have different powers and things like that," Brummer said.
Along with the interactive stations, the exhibit will also feature historical artifacts from different movies and TV series, and life-size superhero statues. One feature of the exhibit will be a full-scale, interactive replica of the Batmobile and Batcave from the 1960s "Batman" series that starred Adam West.
With items on display that span generations back to the 1930s, Brummer said this exhibit is "truly for everyone."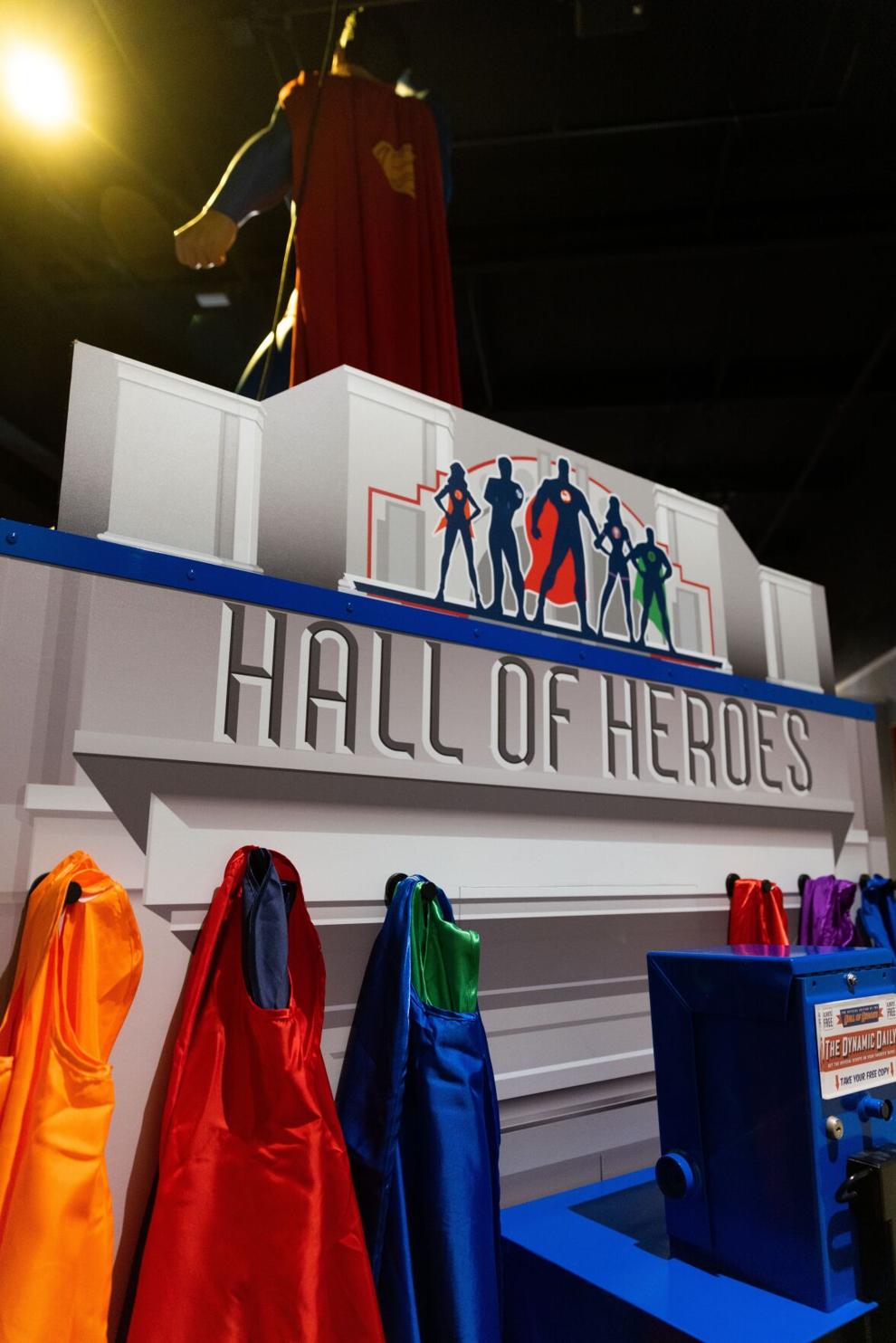 "What a great topic where you can talk about history and pop culture over several decades," Brummer said. "Grandparents, parents, and even children today can all bond and experience that together."
In coordination with the exhibit, the museum will host a variety of special showings and educational opportunities for visitors. "Superhero Saturdays" will be held from 10 a.m. to noon each Saturday in February. Guests are encouraged to come dressed as their favorite hero or villain for a chance to win a prize. Along with meet-and-greets throughout the museum, Brummer said a local superhero will give different presentations each week, including self-defense for kids. Another presentation will feature local weather personalities discussing the "powers of the environment," Brummer said.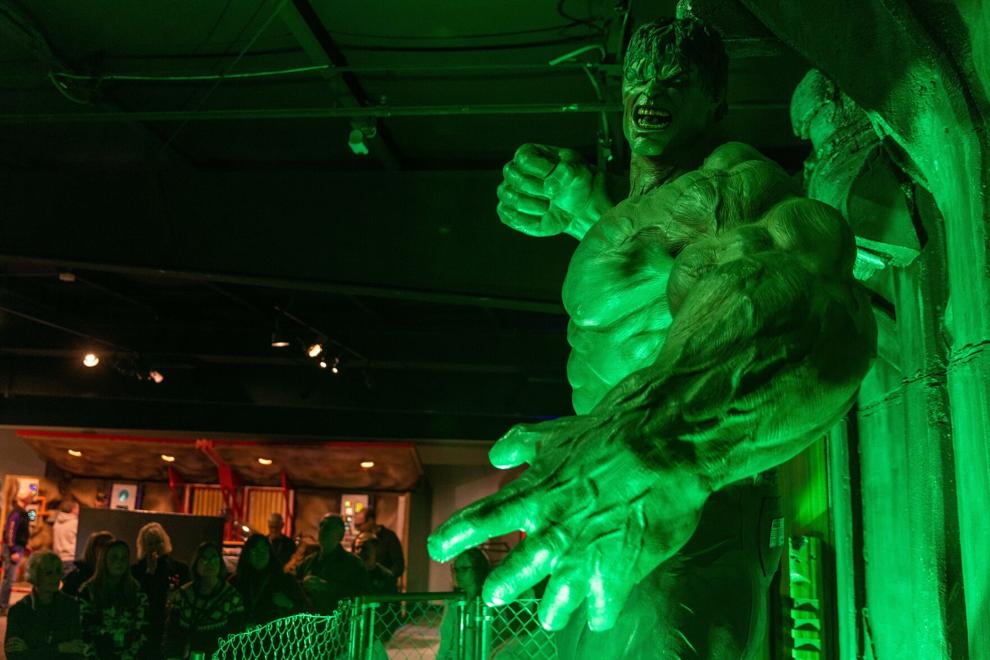 "Superhero Saturdays" are included with regular museum admission and no registration is required.
This lecture "Superheroes with the Smithsonian" will be held at 6:30 p.m. March 2. Eric Jentsch, a curator from the National Museum of American History who specializes in history and pop culture, will explain how superheroes have shaped people's identities and how they continue to play a role in national conversations. The lecture will be offered in-person at the museum and virtually on Zoom with required pre-registration found on the Durham's website, durhammuseum.org.
Finally, from 6 p.m. to 10 p.m. on March 31, the Durham will host a "Superhero Soiree" to give adults ages 21 and older a chance to live out their inner child. Visitors will be able to test their knowledge in trivia and conquer an inflatable obstacle course, all while savoring signature cocktails from the cash bar. Cost for the event is $25 for nonmembers and $15 for members. Tickets can be purchased on the Durham's website.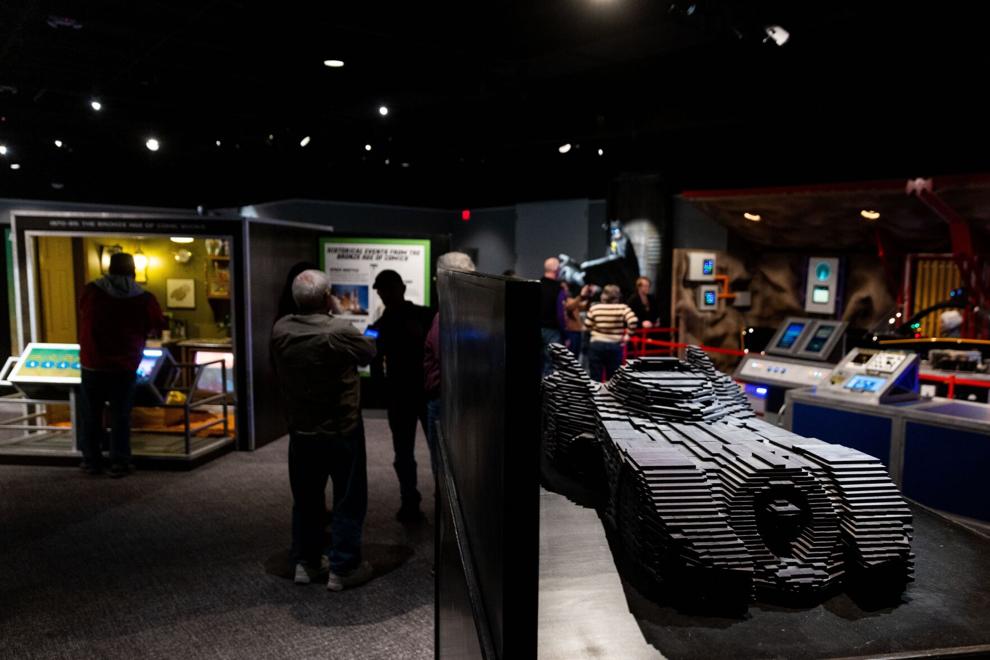 "People are always looking for things to do in these cold months. The exhibit itself is going to be great, but we have a lot of fun events and things planned around it too," Brummer said. "We're hopeful that it can bring a little fun and a little cheer to the winter doldrums of Nebraska."
For more information about current and upcoming exhibits at the Durham Museum, visit durhammuseum.org.