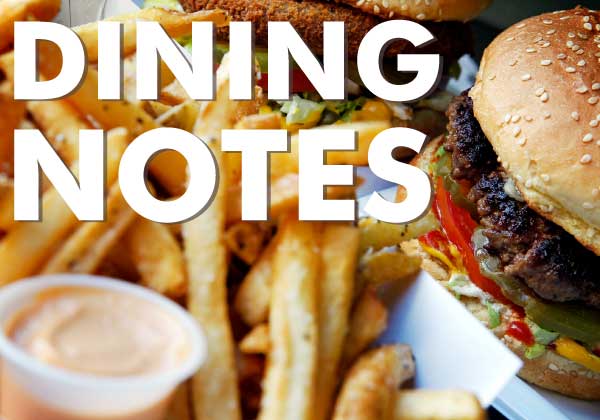 Santa plus servings of cocoa, sugar cookies at cupcakerie
Mockingbird Cupcakes is celebrating the holiday season with Santa every Saturday starting this Saturday.
The shop will have free hot cocoa and homemade sugar cookies with Santa from 11 a.m. to 2 p.m. Saturdays through Dec. 21. Photos with Santa will be $5 each.
The shop is at 17306 Lakeside Hills Plaza. For more information, call 402-850-8548.
Aksarben Village to offer gift ideas at Holiday Market
If you're looking for a holiday gift for the food lover in your life, you'll find many seasonal treats at the Aksarben Village Holiday Market Dec. 7 and 8.
More than 45 vendors will have locally crafted goods, including artisan breads, jellies and jams, salsa, cheese, tamales, wine, root beer, coffee, roasted nuts and a variety of desserts. Many of the vendors will be familiar to summertime farmers market shoppers, especially those who frequent the Old Market or Aksarben farmers markets. Santa will make an appearance from 2 p.m. to 4 p.m. and School of Rock carolers will perform both days.
The event takes place from 10 a.m. to 5 p.m. both days at 67th and Center Streets. Admission is free. For more information, visit omahaholidaymarket.com.
Bravo Cucina Italiana to host the Clauses at breakfast
Santa has a busy schedule the next few weeks: He'll also make a stop at Bravo Cucina Italiana for breakfast on Dec. 14.
Santa and Mrs. Claus will be at the restaurant from 9 a.m. to 10:30 a.m. for breakfast and cupcake decorating. For meal pricing or reservations, call 402-289-5500. Bravo is in Village Pointe shopping center.
Bailey's to hold encore of its Dinner After Dark
Bailey's Restaurant is bringing back its Dinner After Dark.
The restaurant will have a special meal Dec. 13, with cocktails at 6:30 p.m. and dinner at 7 p.m.
The menu includes grilled shrimp served with blue crab butter, smothered lobster bisque with smoked lobster meat, blackened swordfish belly served over mixed greens, London broil served with mushroom demi-glaze and fettuccine alfredo and pumpkin bundt cake served with chocolate sauce.
The first glass of wine for each diner is free. The dinner is $50 per person, before tax or tip, and reservations are required.
For more information, call Sarah at 402-932-5577 between 7 a.m. and 2 p.m.
They wish you a vegan Christmas
The Nebraska Vegetarian Association wants to make the holidays a little more food-friendly for vegans and vegetarians.
The group's fifth annual Fowl-Free Feast is scheduled for 3 p.m. Dec. 7. This year's event will benefit the Farm Sanctuary in Watkins Glen, N.Y., which is home to more than 500 farm animals. Donations will be accepted at the event, with 10 percent of the money going toward the venue fee.
Organizers ask that dishes be labeled lacto-ovo vegetarian or vegan and that potential allergens, including nuts and gluten, be noted.
The event takes place at the Benson Recreation Center at 60th and Maple Streets. Because parking is limited, carpooling is suggested.
For more information, check out the Nebraska Vegetarian Facebook group at facebook.com/groups/82502088559/, where you'll also find lots of good links to meat and dairy-free holiday recipes.