When mid-December rolls around I start my completely nonscientific process of deciding which restaurants that I reviewed that year were the best.
It involves a yellow ruled tablet, a pencil and an afternoon's worth of research. Sometimes the competition is tough; sometimes it's not much of a contest. This year, my top choice was an easy one, and I had enough memorable experiences and dishes in 2015 to round out my 10 favorites spots pretty easily.
As a reminder, this list is compiled only from the restaurants The World-Herald reviewed in the past calendar year. See the full list that runs with this story to learn all the contenders.
Until next year, happy dining.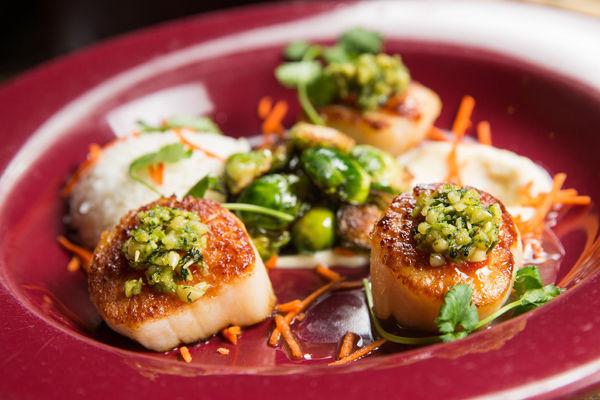 I started the year with a review of Darrell and Laura Auld's excellent, tightly focused restaurant, and I'm here again. They set the bar exceedingly high with their singular menu, solid execution and easy, comfortable dining experience. Twisted Cork isn't about show.
Instead, the small restaurant is about often-overlooked details, things like perfectly cooked halibut, balanced sauce and a beer cocktail so full of flavor it's hard to believe it has just two ingredients.
Twisted Cork serves a menu of wild fish, beer and wine from the Pacific Northwest meshed with Nebraska and Iowa meat, cheese, produce and bread.
A halibut entrée — probably my favorite of what I tried — arrived tender and moist, topped with a charred jalapeño honey vinaigrette and simple sides of kale and jasmine rice. I could taste the fresh, pure flavor of the fish, but I also loved the acidic, spicy tang of the sauce and the mix of hearty and delicate texture.
The burger at Twisted Cork is one of its hallmark dishes, and it's easy to see why. A flavorful, thick patty made of grass-fed beef and spiced pork comes topped with Tillamook cheddar; tangy pickled red onion; and a slaw made with shredded cabbage, apple vinaigrette and a second sauce, a combination of ketchup, spicy and sweet mustards and mayonnaise all on a bun made locally at Le Quartier Bakery. Savory and rich, it's a burger worth trying, along with its sides of kettle-cooked chips and an apple blue cheese slaw. From a short list of cocktails, we tried the Breckenridge Wee Bitter, a simple but delicious mix of 471 Imperial IPA and a splash of Breckenridge bitters, both made in Colorado.
Diners who haven't yet checked out this petite bistro should add it to their list for 2016. It was easily the best I had this year.
Ramen noodles and the city's desire to consume oodles of them might have been the biggest story in Omaha's food scene this year. The second biggest? The phenomenal rise of the out-of-nowhere Blackstone District and its best bar, Nite Owl, which serves up the kind of creative cocktails and kitschy food that doesn't take itself too seriously and doing it late at night, a time when Omaha's scene was previously sorely lacking.
When Nite Owl gave the roving Ugly Duck Ramen a semi-permanent home, it catapulted to one of the top three experiences a diner can have in the city right now — and one I've had again and again in 2015.
Nite Owl has a menu that strikes the tricky balance of food that works as well for lunch as it does for a midnight snack.
I'd eat either the Banh Mi slider or the Birdhouse chicken slider day or night — they may have been my favorites of all the food we tried. What people really love at Nite Owl are the Tater Tots. The Tot-Chos, a dish the owner put on the menu half-jokingly, are a late-night favorite: basic Tater Tots topped with queso, cilantro, queso fresco and crema. It's a simple but addictive combination.
Ugly Duck takes over the space every Sunday morning to make more than 150 bowls of soup which sell out every week.
The ramen varies week to week. One favorite: a spicy pork miso broth with crispy braised pork, roasted mushrooms, pickled corn, marinated egg and green onion, all mixed in with soft, slightly chewy homemade noodles.
One of my favorite things about all of the bowls, no matter the exact flavor profile, is the slow build of intense flavor and heat that comes as a diner works through the mass of noodles, meat and vegetables. It's a layered, nuanced experience that's worth lingering over.
The Market House has three chefs in the kitchen who together have punched creativity through the restaurant's menu of classic and modern.
Executive chef Matt Moser, chef de cuisine Benjamin Maides and sous chef Chase Thomsen came up with the list of dishes I sampled, including steak frites and deviled eggs paired against more modern takes, such as rillettes made with avocado and trout instead of pork, and Sunday gravy served as a spread instead of a pasta sauce.
Their take on rillette is one of my most memorable dishes this year. It's made from house-smoked steelhead trout cooked into a firm, spreadable paste, which arrives layered in a stout jar with creamy, verdant avocado. The fatty fruit stood in for the more traditional pork fat, and the fish — smoky, savory — took the pig's place. A shot of citrus and a pretty garnish of edible onion and garlic blossoms and micro greens made it an unusual, memorable take on a classic.
The restaurant's version of "Sunday gravy" — the classic Italian grandmother tomato sauce — is wonderful.
If you know what's good for you, finish with the incredible gooey butter cake and Nutella ice cream. Moser's wife, a St. Louis native, inspired the concoction, which is indeed buttery and gooey in the best possible way. A subtly flavored Nutella ice cream is its perfect foil. The whole thing comes served atop a swirl of banana curd, and shortbread crumbs add crunch.
Their singular mix of creative and comfort is one worth trying.
At the Fat Shack — a food truck that's been turned into a brick-and-mortar restaurant at 30th and Weber Streets — the first thing that hits is the aroma. A blend of sweet, savory and smoky, it mixes with the blues music playing in the background and makes the wait have just a bit more longing.
When that meat arrives, you know again you've found the right spot.
Tender brisket — called the best in Omaha by our Food Prowl team — has just the right texture, both firm and melted, and a rich pink ring around its edge, bordered by a bit of fat and a just-crisp, blackened exterior.
Ribs cooked low and slow for 18 hours have a lush dark exterior, created when the owner and pit boss sprays the meat with a special blend of pineapple and apple juice, the house-made barbecue sauce, cayenne pepper and red pepper flakes, and lets it all soak in, deepening the flavor and creating a sticky but not sweet exterior.
You won't find the house signature dish anywhere else. The Shack Attack is likely big enough to feed Shaq himself: a mound of hand-cut fries topped with meat — we chose chicken and pork — barbecue sauce, shredded cheese, sour cream, ranch, jalapeños and chives. There's juicy, flavorful chicken, pulled into hunks next to pork, just as flavorful but earthier, all covered here and there in cheese and sour cream and sauce.
It's not pure barbecue, my dining partners agreed, but it's creative and nearly irresistible.
This west Omaha bistro has, since 2001, focused on the French classics American diners love, and though Le Voltaire isn't new, it's worth rediscovering.
Salmon en papillote came prettily served in its parchment paper package, along with a few nicely cooked Brussels sprouts and carrots and a piece of fish wonderfully tender and juicy. It's a way of cooking and serving fish that I don't often see, and it's one I never fail to enjoy.
Steak frites, a personal favorite, come with a thin-cut ribeye and wonderful seasoned fries. The thin piece of rib-eye arrived just as I ordered and had a perfectly executed deep char and an almost cool, rare center. On top of the beef sat a half-herbed tomato flavored deeply with garlic and fresh herbs; a perfect spicy side to the rest of the rich dish.
Saucisse de veau de Strasbourg, a seasonal dish featuring house-made veal sausage and a rich sauce made from mushrooms and Lucky Bucket beer had a sauce with layered depth: Earthy and rich, it arrived in a smaller portion size, a good choice considering the dish's heaviness.
A crème brûlée, one of my favorite French desserts, was just as it should have been, with a cool, custardy center topped with a just-thick-enough charred sugar top that's fun to tap through with a spoon and is the perfect accompaniment to the last few drinks of a glass of red wine.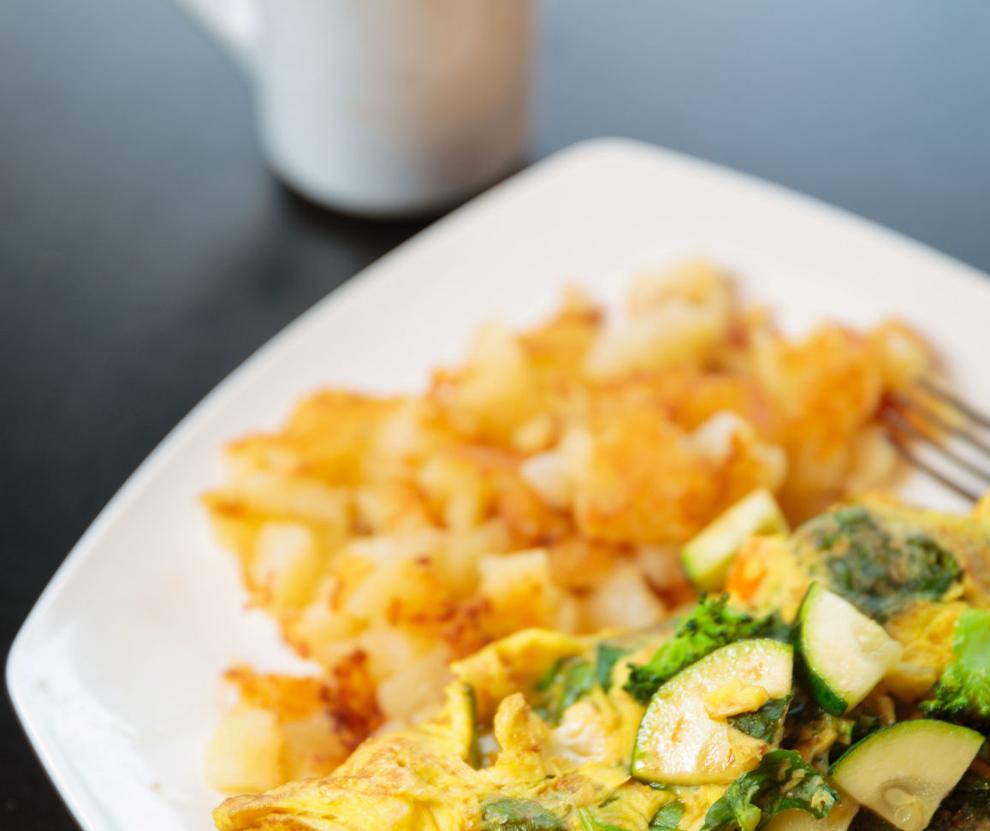 This midtown cafe, which opened in Dundee around the beginning of the year, is the kind of place where your coffee cup is never empty.
A place where the wait staff might call you "hon" in the most endearing way.
And, frankly, it's a place to indulge in the most classic kind of breakfast because, here, it's done right. The breakfast menu fills a void in Dundee: It's one of the only places serving meals early in the day.
Four slices of banana bread French toast came with a crisp, eggy crust and a moist interior. The slices were the perfect amount of sweet, and I liked them best with just a smear of butter, though diners have their choice of classic or fruit syrups. Bacon arrived crisp-tender.
I've eaten many a vegetable omelet at cafes around Omaha, and never have I seen as many varieties of veg as I did at Dugger's: Broccoli, cauliflower, spinach, mushrooms, onion, zucchini and asparagus all arrived cooked crisp-tender and wrapped in flavorful, fluffy egg. The food at Dugger's is hearty, and the cafe is smartly focused on serving simple diner food in an atmosphere just upscale enough.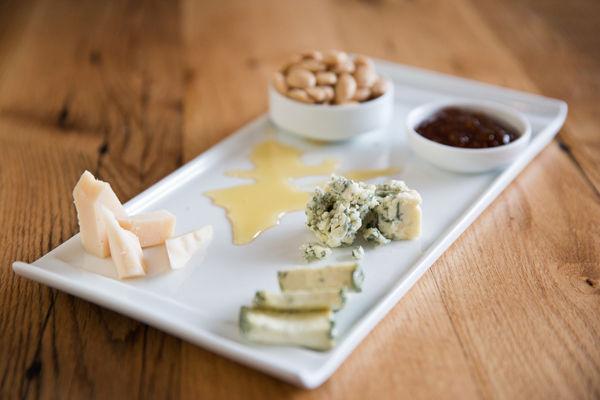 Lots of Omaha restaurants opened second locations this year; for me, Corkscrew's midtown location is the brightest.
I already was a fan of the Rockbrook location of Corkscrew, and what I found in midtown was just what I had hoped for: a wide selection of well-priced wines, an appealing menu of creative small bites and shared plates and an atmosphere both younger and livelier than the original location. A patio and fire pit tucked behind the restaurant pushed things over the top.
It wouldn't be a wine bar without meat and cheese plate selections, and Corkscrew doesn't disappoint. Our plate for two came with three selections of cheese, a drizzle of honey, a bit of berry jam and baguette slices from Le Quartier Bakery. We had an herb-crusted, triple cream Brie, a tangy cheddar and a pungent blue. I appreciated the textural variety and also that the cheese wasn't refrigerator-cold.
Between two dinners, I tried almost all of the bruschetta selections. The best of the bunch were the CBJ, an adult take on the classic peanut butter and jelly with creamy cashew butter, currant jam and melted raclette cheese; the pig and fig, a lovely blend of taleggio cheese, fig preserves and a twirl of prosciutto; and the Firenze, with crisp pancetta, artichoke, drizzle of olive oil, cannelli beans and shaved Parmesan.
Adventurous wine drinkers will feel at home at the Blackstone Corkscrew, and its menu is straightforward and focused but doesn't skimp on creativity. It's by design, along with the welcoming atmosphere, but none of it feels forced, and that's why I'll be back.
The spot where Omaha's first Indian restaurant opened in 1984 got a much needed reboot this year, in both atmosphere and menu. Ngawang Rinchen, the owner of Himalayas, has a small tie to the Indian Oven, the restaurant that used to be in the same spot: He was head chef at the restaurant for its first year and a half of business. Four years later, in 1988, he opened The Oven, his other restaurant in Lincoln. I sampled many dishes I've always liked at the Lincoln spot and found much to like.
At the dinner hour, Himalayas serves thali, which is a variety of different dishes served on a platter in small bowls meant to be shared. My friend and I ordered the vegetarian version — there's also a version featuring chicken and lamb dishes — along with another classic, shrimp vindaloo. For a diner unfamiliar with Indian food, thali is a great place to start. Our platter arrived with small bowls of matar paneer, made with Indian cheese and spinach sauce; saag, a creamy spinach dish; maah dal, a bean and lentil stew; aloo gobi, a spicy cauliflower dish; a mixed vegetable curry; maah dal, a bean and lentil stew; raita, a creamy cucumber sauce; kheer, a sweet Indian dessert; and chunky mango chutney. The platter also includes a big bowl of rice; soft pieces of naan bread; and papadum, a crispy, nutty cracker.
It's comforting to still find Indian food in the Old Market, in a spot where it's long been, but it's exciting to find new, intriguing dishes and a space that is welcoming and refreshed.
This redux of an old-school Italian steakhouse that chef Enzo Zurlo brought to Florence was one of my biggest surprises of the year.
Enzo's had already attracted neighborhood regulars who were after its well-priced menu of classics like spaghetti Bolognese, lasagna and chicken Parmesan, among many other familiar dishes. Though the food itself wasn't surprising — I didn't find anything I hadn't seen before — how well it's cooked is.
The excellent sauce on the Bolognese plate came filled with big fork-tender chunks of bone-in meat. We opted for the traditional, hearty ragu style with veal, pork and beef; diners can also get a version with ground meat. The dish arrived topped with bright, fresh basil and shaved Parmesan cheese.
In the shrimp scampi, a handful of large, nicely cooked shrimp met a light sauce balanced between acidic lemon and rich butter with a pleasant, creamy texture. Long al dente strips of linguine had a nice bite. The dish might have been my favorite of what I tried.
The food at Enzo's is a collection of Italian standards that have been around for ages and are done well here. What makes Enzo's stand out is that comforting menu combined with an atmosphere that could be described with the same word: comfortable.
Jams aimed for reinvention in 2015, and their changes are successful enough to land them the final spot in my list.
Jams set its sights on a tricky balance of straddling what it was before new ownership and a remodeled menu and interior — a popular stop during the day for business lunch crowds and an evening hot spot for middle-aged night owls — and what it might become: a trendy place for a younger set looking for fresh, modern food. The restaurant's approach is to mix in a bit of the old with what's mostly new. A lot of it worked.
I saw shishito peppers for one of the first times in 2015 at Jams, and their appetizer remains one of the more memorable dishes I had this year. Charred, petite peppers came served in a lemony broth. The flavor brought a hint of spice mixed with sweet, and I could have managed the whole bowl had I not been facing two more courses. Creative and fresh, they're worth trying.
Dave's Salad came loaded, as is the Jams way, with tasty grilled chicken, nuts, cheese, bacon, onion and big croutons piled atop a giant bowl of lettuce.
The specials menu was where Jams stood out. Shrimp and grits were well seasoned and nicely cooked, and a whiskey-marinated flatiron steak as part of a steak frites special was classic bistro food done to perfection.
End your meal with one of the more delightful holdovers at Jams: the carrot cake. The four-layer confection is both beautiful and delicious, just gooey enough with a thick, rich cream cheese frosting.
Did you have a favorite spot this year? Share it with us in the comments online or by tweeting at @SBHOWH