An open letter to Alton Brown:
It's been about a month since Omaha has heard from you on social media, and a couple of professional bakers here want you to know they love you, despite your somewhat unpopular take on chili and cinnamon rolls.
They also want to give you a gift to change your mind.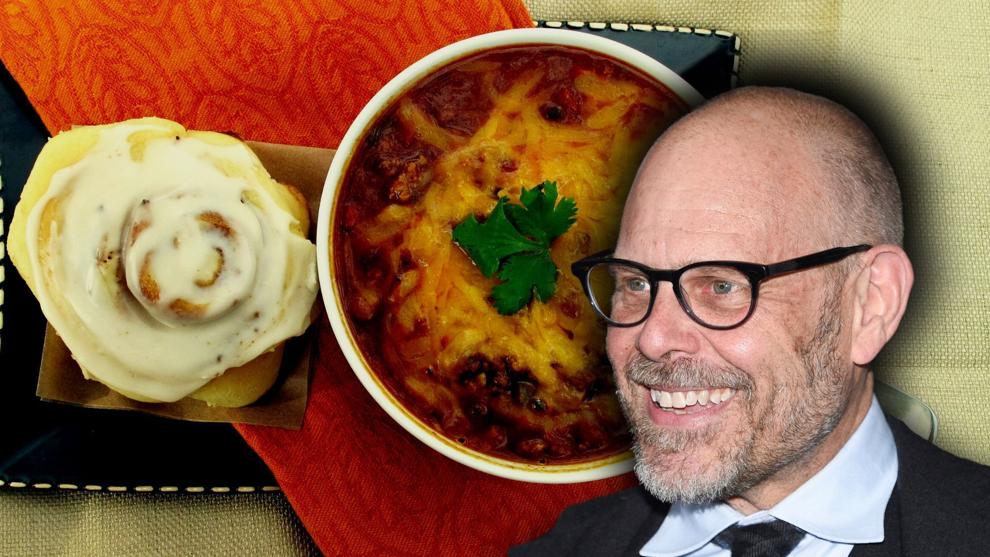 Linda Lichtenwalter and Chris Larkin — proprietors of The Pie Fairy, an online food company — have created a pot pie to prove that chili and cinnamon rolls are right tasty when you eat them all at once. And, if you let them know where to send it, it's yours.
Larkin, the savory pie maker in the betrothed duo, took some locals to task for their reaction to your Twitter post after you tried the uniquely Midwestern combo. "The people of Nebraska harangued (Brown) for his controversial chili-pouring technique, as if to say he was just some rube ... who hadn't created, hosted, written and produced 256 episodes of 'Good Eats' (on the Food Network), or who hasn't been one of the country's loudest proponents of Omaha's long-standing culinary gem, Block 16," Larkin wrote on Facebook, paying tribute to your career.
He apologized to you for everyone in the state who maligned your reputation. You were the reason he went to culinary school, he said.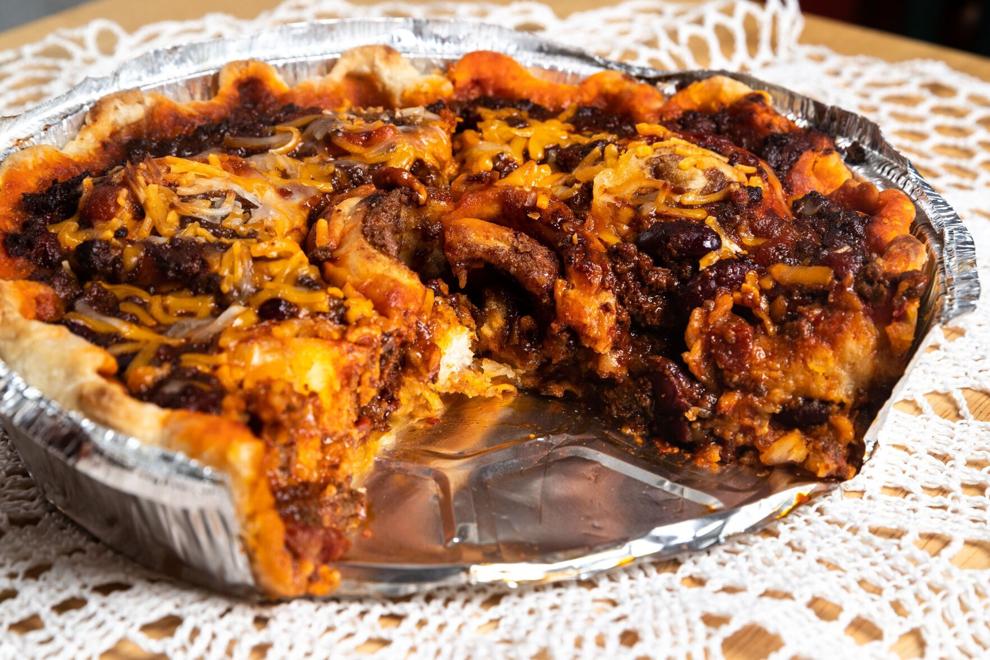 He also suggested you might think again about chili and cinnamon rolls if you tried The Pie Fairy's new creation: slow-simmered chili with dried anchos and guajillos, scratch-made cinnamon rolls that "marry" with the chili and tender, flaky pie crust flecked with dark brown sugar and Vietnamese cinnamon.
Lichtenwalter, Larkin's fiancée, says they created the pie for last year's Super Bowl. It sold fairly well then, but it's doing better this year after returning to their menu this January.
She attributes this year's success at least partly to your social media kerfuffle, Mr. Brown.
"We almost instantly got a lot of requests," she says. "Everybody loves Alton Brown. He is a beloved personality in the chef community."
You'd probably like the pie. They haven't had any bad reviews, though they have heard from the usual suspects — probably not Midwesterners, she says — who are skeptical.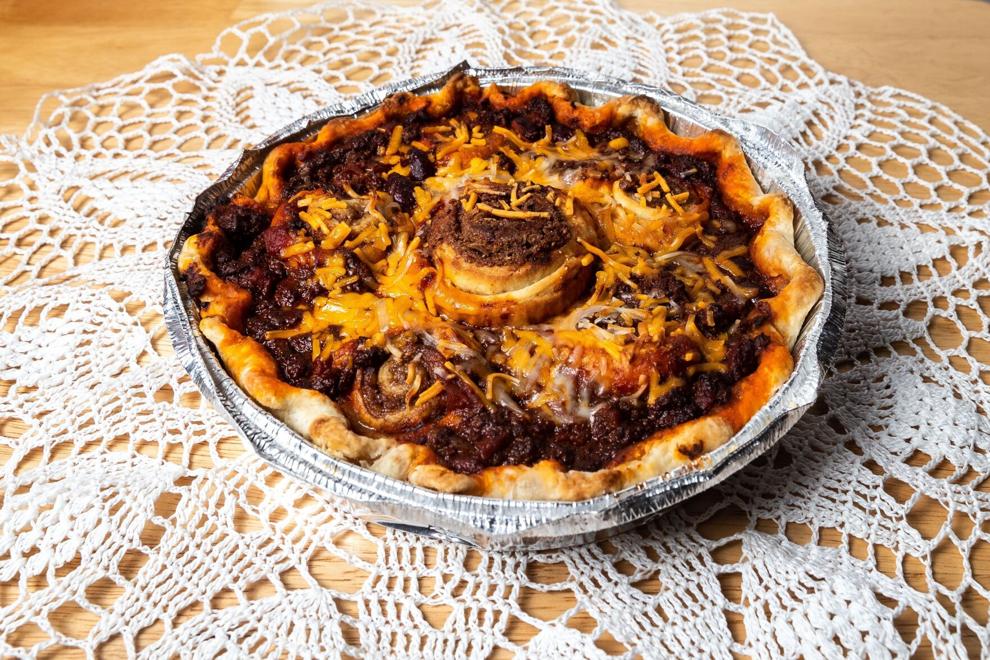 The pie comes in two sizes: 9-inch round, feeding about four, for $24; and 7-inch round, enough for two, for $15.
In other breaking news, there's another chili and cinnamon roll riff that you might want to try. An ice cream store in Lincoln, 402 Creamery, has created a chili and cinnamon roll ice cream with Runza restaurants, a major player in the chili and cinnamon roll industry. As you recall, that's where you first tried the combo before you posted your thoughts.
The ice cream is flavored with the seasoning blend used in Runza chili and dotted with pieces of gooey cinnamon roll. It is available at both locations of the 402 Creamery in Lincoln (311 N. Eighth St. in the Haymarket and 7101 Kentwood Lane in Village Gardens).
As conscientious journalists, we reached out to you for a comment on this story, Mr. Brown. The folks at WME Agency in Los Angeles said they wouldn't talk. They suggested we send you an email on your website.