Workers are putting the finishing touches on a new Papillion restaurant from the people who operate Twisted Cork Bistro and Pacific Eating House in west Omaha.
Pine and Black Bistro, on Olsen Drive near 84th Street and U.S. Highway 370, should open around the end of March or the beginning of April, said Brittany Love, general manager of all three restaurants.
The bistro will have some of the same dishes as Twisted Cork, near 108th and Pacific Streets, and Pacific Eating House, near 132nd and Pacific. It also will have some new items.
Owners Darrell and Laura Auld are originally from Seattle and they bring an "always natural, always wild" sensibility to their eateries, Love said. Many items at Pine and Black will be locally sourced: Beef will come from Morgan Ranch in Burwell, Nebraska; chicken from Plum Creek Farms in West Point, Nebraska; bison from Central Nebraska Buffalo in Hordville, Nebraska; and pork from Jon's Naturals Inc. in McClelland, Iowa.
Fish and seafood will be flown in arriving no later than 48 hours out of the water, she said, and the restaurant will serve only Nebraska and Iowa beers.
Love said she and the Aulds have lived in Papillion for a while, so a restaurant there seemed like a good idea.
"We have always wished that there were more restaurants like a nice bistro or a nice place to go out to eat," she said. "We saw an opportunity and we took it."
Pine and Black will occupy space that formerly was Wild Rice Sushi and, for a short time, Karma Sushi. It can seat about 60 people inside and another 20 on a patio that hasn't yet been finished.
"We remodeled pretty much the whole inside and added our own little frills to it. Laura is our designer and she has all the best ideas," Love said.
Dishes imported from the other restaurants include Laura's Lahvosh, Juan de Fuca Tacos and the famous burger from Twisted Cork, and Pacific Cod & Chips from Pacific Eating House. New items will include a braised short rib pot pie and clam bucatini pasta.
The menu will also have two specials unique to the Papillion site: a prix-fixe dinner that's available only on Mondays and Tuesdays. For $25, you can get a popover, soup or salad, one of two entrees (Northwest fish and chips or the Pacific Eating House Burger) plus either a mini slump or a Namaino bar for dessert.
Pine and Black Bistro will be open 5 to 9 p.m. Mondays through Saturdays to begin with. Love said they hope to add lunches before too long.
A big ball of cake
World's. Largest. Cake Ball.
You read that right. In celebration of its 25th anniversary, Scooter's Coffee will attempt to make it into the Guinness World Records with the world's largest cake ball.
Scooter's attempt will be made from 690 pounds of dough, 150 pounds of buttercream frosting and 50 birthday sprinkles. The current record is 628 pounds and is held by the Sheffield Wednesday Football Club in Sheffield, England.
The Scooter's cake ball will be baked from scratch at Harvest Roasting in Omaha. It will be assembled, unveiled and judged by Guinness Wednesday during the Scooter's annual Grow Conference at the CHI Health Center Omaha. The conference is being held Monday through March 23.
The cake ball, which must be consumed or donated following the judging, will be served to conference attendees at 11:30 a.m. Thursday.
Any remaining slices of the cake ball will then be donated to Saving Grace Perishable Food Rescue in Omaha.
St. Joseph's Day celebrations
Fresh off of St. Patrick's Day, two Omaha restaurants are celebrating St. Joseph's Day on Sunday with Polish food and music.
At Paddy McGown's, 4503 Center St., the Barry Boyce Band will play at 1 p.m. and the Polka Police go on at 7 p.m.
The menu features a Polish sausage and kraut dinner, Golumpki (cabbage rolls), Polish sausage and kraut sandwiches, Polish mushroom soup, blackberry brandy shots and Polish beer.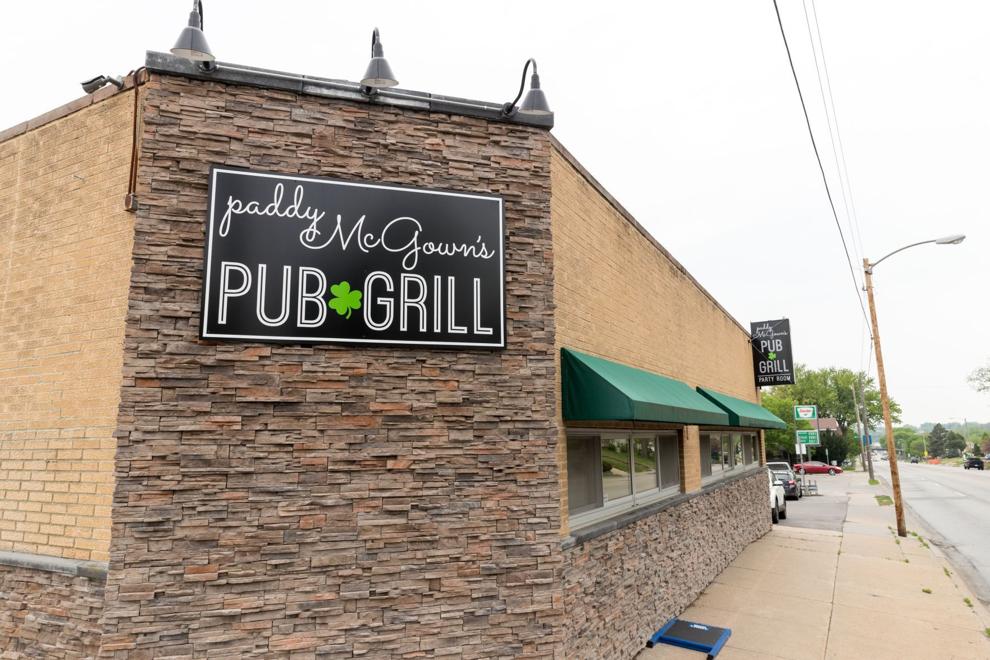 Paddy McGown's is open from 10 a.m. to 8:30 p.m. on Sundays. To learn more about the restaurant, go to paddymcgowns.com.
Donohue's Pub, 3232 L St., is serving Polish food Sunday from 11 a.m. until it's gone. Its menu has pierogies, smoked sausage from Stoysich Meats, Polish noodles and Golabki. They, too, have blackberry brandy shots.
Italian food in Plattsmouth
Milano's Italian Restaurant is set to open soon in Plattsmouth, according to its Facebook page.
The eatery is 209 S. 23rd St. in the old Eagles Club building, just off Highway 75 and the Avenue B intersection. It will serve traditional Italian entrees made with fresh ingredients along with seafood and steak options.
Menu items include crab-stuffed mushrooms, classic lasagna, spinach ravioli, eggplant parmesan, a variety of pizzas and specialties such as marsala and cacciatore.
Hours are 11 a.m. to 9 p.m. Mondays through Fridays; and 11 a.m. to 11 p.m. Saturdays. It's closed on Sundays and Tuesdays.
Omaha's Great Grub: Check out where to find tasty dishes in the metro area