As football season approaches, Husker fans are undoubtedly talking quarterbacks and fans in stadiums.
Sure, those are important, but let's get real. Food reigns supreme.
To keep your crowd of all ages happy at your next tailgate or watch party, we've got a number of fun food-on-a-stick options. They are all relatively simple to put together and the most time consuming can be prepped ahead, refrigerated and warmed just in time for kickoff.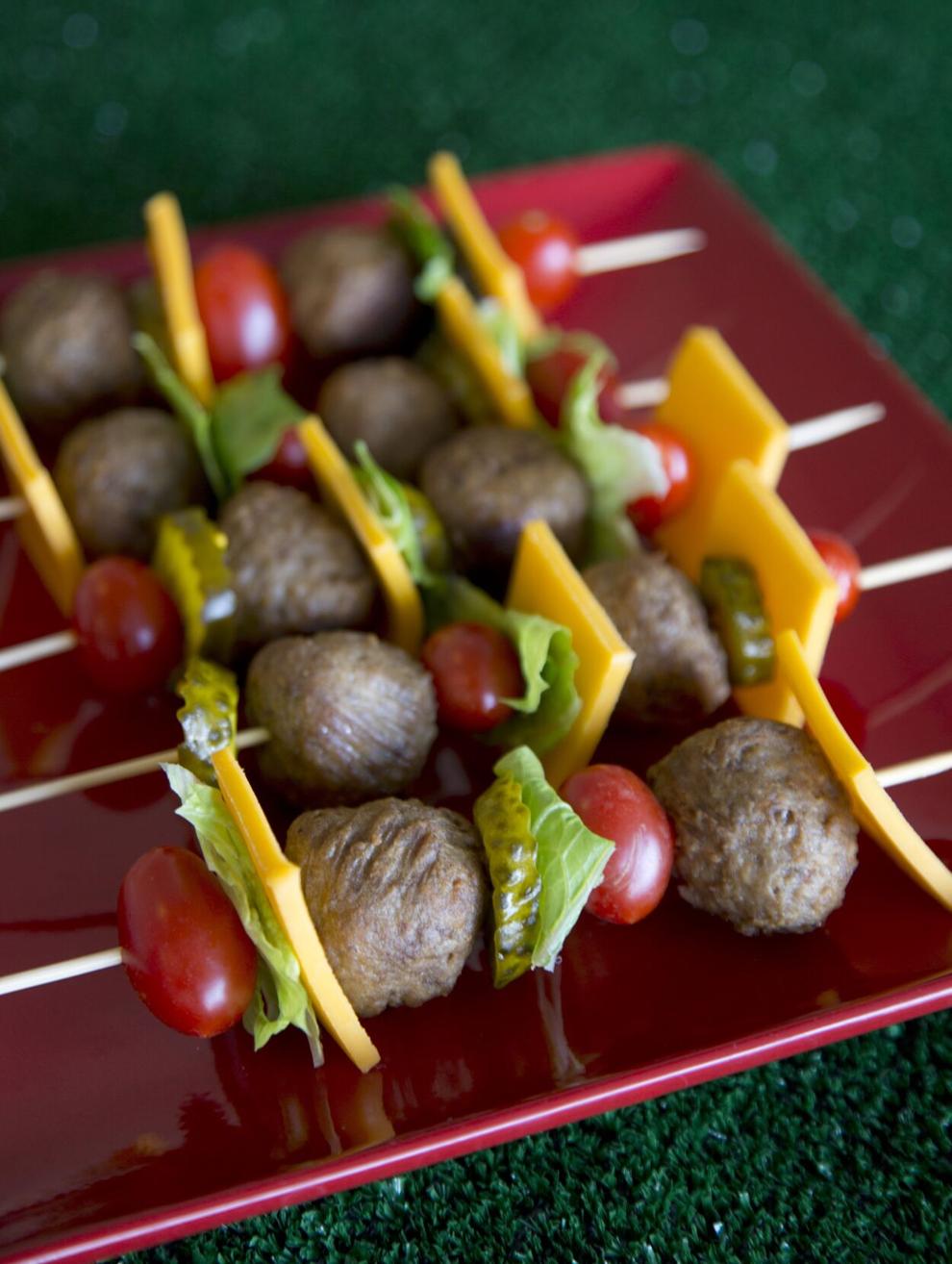 CHEESEBURGER MEATBALL KABOBS
Assorted vegetables of your choice: pickles, tomatoes, onion, bacon, lettuce — whatever you might load on a cheeseburger
1. Prepare the meatballs according to package directions.
2. Prep other ingredients while meatballs are cooking.
3. Once the meatballs are done, start building the kabobs. Slide fresh ingredients onto the skewers in any order, arrange on platter or tray to serve.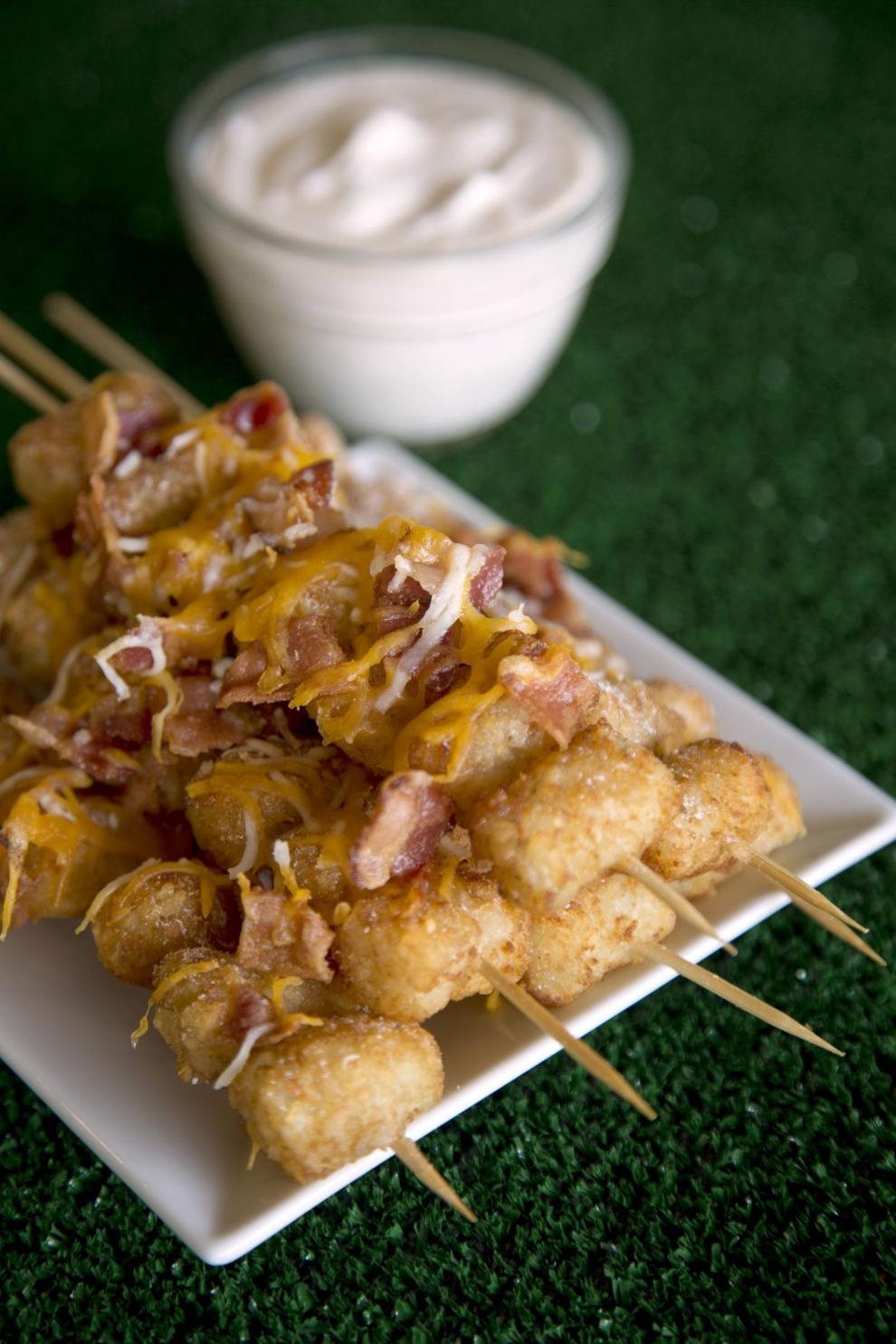 LOADED TATER TOT SKEWERS
2-pound bag of tater tots
6 slices of bacon, cooked and chopped
½-¾ cup shredded cheddar cheese
1 tablespoon dry ranch seasoning
1½ tablespoons dry ranch seasoning
1. Preheat oven to 425 F.
2. Spread the tater tots into a single layer on the baking sheet.
3. Cook according to directions until golden brown, about 25-30 minutes.
4. Remove tater tots from oven and let cool to touch, about 3-5 minutes. Thread 6-7 onto each skewer.
5. Return skewers with tots to baking sheet. Sprinkle tots with ranch seasoning, bacon and cheese.
6. Return to the oven for about 5 minutes or until the cheese is melted.
7. Remove from oven and serve with sour cream ranch dip.
8. For sour cream ranch dip, combine 1 cup sour cream and 1½ tablespoons dry ranch seasoning. Mix well.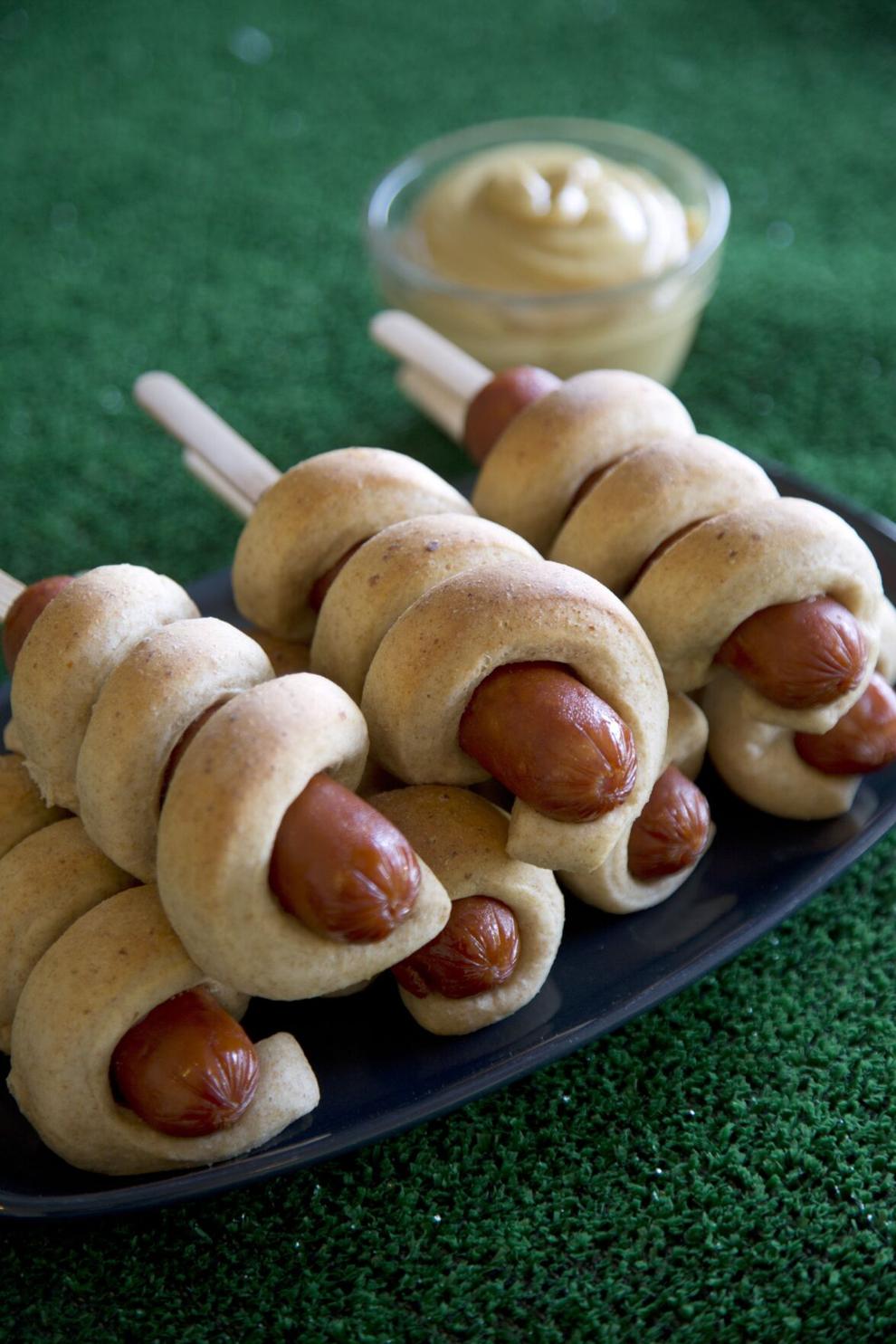 SPIRAL-WRAPPED SAUSAGE ON A STICK
1 envelope rapid-rise yeast
2 tablespoons brown sugar
1 tablespoon vegetable oil
1¼ to 1¾ cups all-purpose flour
12 polish sausages, brats or any other fully-cooked sausage or hot dog
Honey mustard, for dipping
1. Mix whole wheat flour, yeast, salt and brown sugar in a mixer bowl.
2. Combine cottage cheese, water and oil; heat to between 120 to 130 F.
3. Add warmed mixture to flour along with the egg. Beat for 3 minutes on medium speed.
4. Add ½ cup all-purpose flour; beat 1 minute. Gradually add enough all-purpose flour to form a soft dough.
5. Turn out onto a lightly floured surface and knead for 6 to 8 minutes, until dough is smooth and elastic. Cover and let dough rest for 10 minutes.
6. Roll dough into a 12-inch-by-10-inch rectangle. Cut 12 1-inch strips (each 10 inches in length). Wrap a strip around each sausage in a spiral, tucking ends under sausage.
7. Place on a parchment-lined or greased baking sheet.
8. Cover and let rise 20 minutes, until puffy (dough will not double).
9. Place in preheated 350 F oven and bake for 15 to 20 minutes, until golden brown.
10. Remove from oven. Insert stick in one end. Serve immediately with honey mustard.
Note: These can be wrapped tightly in foil and placed in a freezer for up to 3 weeks. Thaw in refrigerator, then either heat in 350 F oven for 10 to 15 minutes or microwave on a plate for about 45 seconds per dog.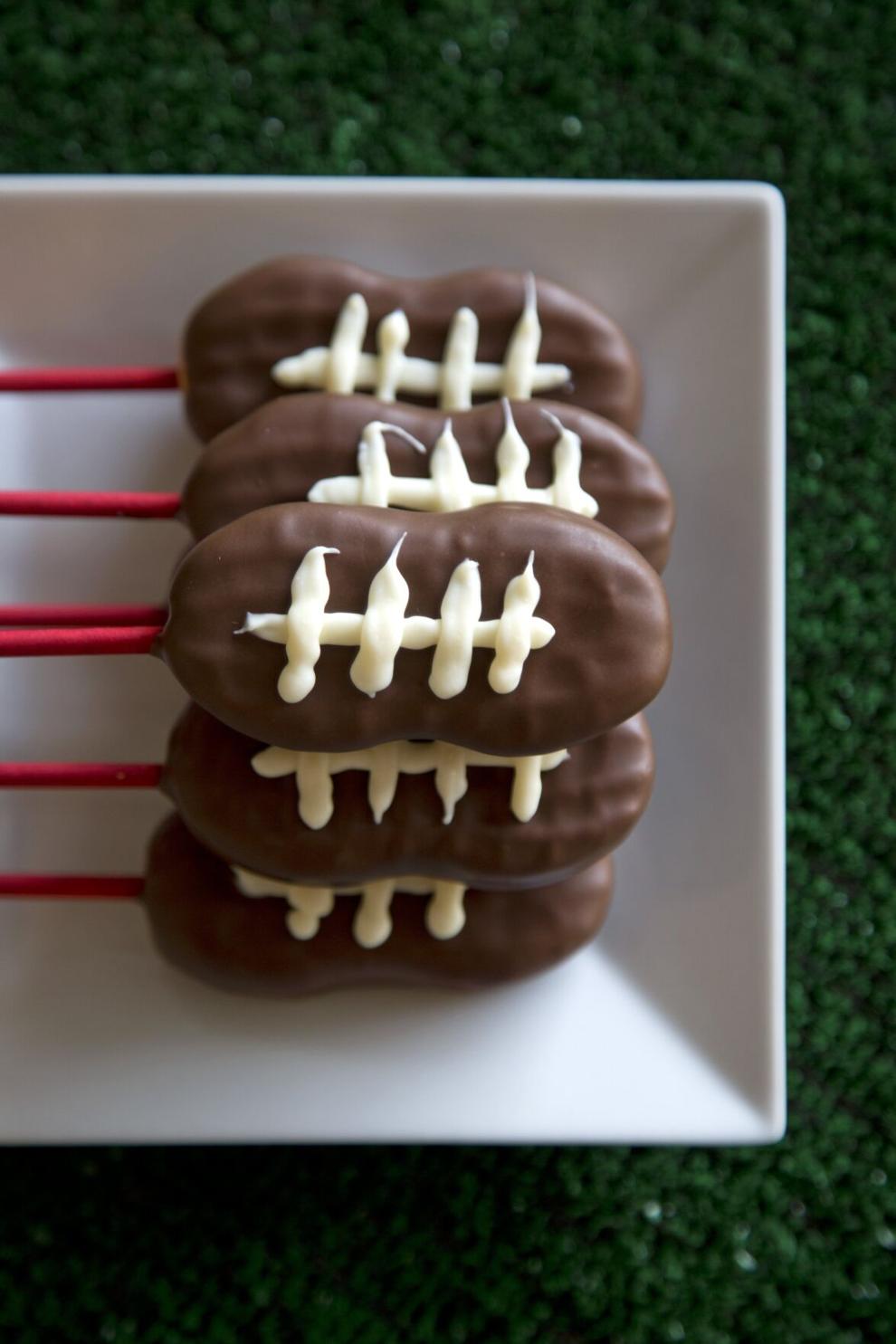 FOOTBALL COOKIE POPS
1 container Nutter Butter cookies
2 cups milk chocolate candy melts
Decorating bag or sandwich bag
1. Lay out a piece of parchment paper onto a baking sheet and set aside.
2. In a small microwave-safe bowl, heat milk chocolate candy melts on 50% power in the microwave for 3 to 4 minutes, stirring every 30 seconds until melted.
3. Carefully separate each cookie. Dip the ends of the lollipop sticks into the melted chocolate and place in the center of a cookie half; carefully sandwich the other half on top.
4. Set cookies on the prepared baking sheet and freeze for five minutes to allow the chocolate to harden.
5. Remove from freezer and dunk each cookie into the melted chocolate. Let excess chocolate drip off before returning cookie pop to baking sheet. Freeze for 10-15 minutes to set chocolate.
6. In a small microwave-safe bowl, heat white candy melts on 50% power for 2 to 3 minutes, stirring every 30 seconds until melted. Pour into a decorating bag or a zip-top sandwich bag.
7. Squeeze the white chocolate into a corner of the bag and snip the tip to pipe football laces on each chocolate-covered Nutter Butter. Allow icing to harden before handling.
8. To serve a crowd, place cookie pops in clear sandwich bags tied with ribbon in your team's color.