It was a festive company Christmas gathering in the lovely party room at a fine-dining restaurant in Omaha.
Guests were enjoying cocktails and conversation. But small talk had big competition from Christmas carols that sounded like they were being broadcast from the bowels of hell.
The Santa celebration went south when we realized that at least one of the large speakers in the room was shot. It loudly distorted the bass and obliterated the Muzak melodies.
It was absurd enough to be funny, and, 30 years later, we still bring up those tortured carols at the holidays.
Like that crazy Christmas, many of our best memories — humorous, touching and embarrassing — happen at restaurants. That seems to be especially true if they involve places we've loved and lost.
We recently wrote about the Omaha Public Library's new collection of old restaurant menus and invited readers to share their dining tales. Here are a few favorites, edited for brevity and clarity.
Wedding cake blues
Scott Hinckley of Omaha was witness to a wedding cake catastrophe at the old Churchill's restaurant near 65th and Center Streets.
"They brought the huge wedding cake out on a push cart," he wrote. "The cake was on a drop-leaf section, and when the server let go of the cart's handles, the weight of the cake caused the cart to flip, and the cake flipped along with it and hit the floor. Utensils went flying, and a knife landed right in the middle of the cake."
Sentimental about the Blackstone
M'Lee Hasslinger of Omaha said her family frequently ate at the Blackstone Hotel at 35th and Farnam Streets when she was a kid. They had sentimental reasons:
"My parents, Elaine and Mace Jabenis, were married in the Orleans Room (the hotel's fine-dining establishment) on Sept. 3, 1944. My dad was home on leave during World War II. They had three weeks to plan the wedding. They had to use the hotel because the synagogue where they belonged was unavailable."
The couple were married for 66 years. He died in 2011. She turned 100 on Oct. 2.
Longtime Omahans know Elaine Jabenis for her work in Omaha's fashion industry, her television appearances and her frequent acting roles at the Omaha Community Playhouse.
Wine and red faces at the Orleans Room
Mary Mahoney's late husband, Jerry, was a longtime pharmacist and executive at Methodist Hospital. She recalls an experience with his boss, Lillian Dorsey, at the Orleans Room, where Lillian's brother, Governor Avant, was the maître d'.
"Lillian thought the annual pharmacy picnic would be a treat for everyone if it was held at the Blackstone. Governor welcomed us with open arms, and after dinner he brought us a choice wine. Novices that we were, and knowing little about any other wine than the Thanksgiving Mogen David, we winced after our first sip."
They found it sour, so they added a little sugar. It was warm, so they added ice.
"And Governor flipped! How uncouth, impolite and brazen we were! His reaction still confronts us when we think about it."
Love at Mister C's
Adrian and Sharon Andreasen Lofgren of Fremont started going to Mister C's Steakhouse on North 30th Street when they were dating in the early 1960s. They loved the pizza and spaghetti.
"After marrying in 1962, we moved to northeast Nebraska (but) continued to spend our anniversaries at (Yano Caniglia's) Mister C's and the Venice Inn (another Caniglia family restaurant)," they wrote. "On our 38th anniversary in 2000, we had a picture taken at Mister C's with all the twinkly lights in the background."
On their next special day, Caniglia posed with them.
"We were so sad when they closed their doors, but the memories of great food, music and friendly service remain in our hearts."
Their 58th anniversary is coming up, but they're spending it at home because of the pandemic.
Mister C's, part II
Carly Smith Christ, a self-described "30-year-old Bennington resident who misses the simple things," also has poignant memories of Mister C's.
"My fondest memory was the last time I got to sit under the gaudy Christmas lights, surrounded by the smells of perfume and fresh tomato sauce," she wrote.
"It was 2006. My sister had just gotten engaged. I had just lost my father in 2004, and this was the first Mother's Day my immediate family had been able to celebrate since his funeral. What I remember most was my mother's smile. Being together at Mister C's were the few times everyone in my family was genuinely happy."
She said she still buys Mister C's spaghetti sauce at the supermarket.
"Every time I pop the seal and catch the first whiff, I'm home."
A night at the Silver Lining
Madaline Williams, a retired elementary school teacher and librarian, vividly remembers her favorite dining experience in Omaha. It was with her future husband for her 27th birthday, on Nov. 28, 1966, at the Silver Lining in the Eppley Airfield terminal:
"It was a lovely place, light blue upholstery and silver sprinkles on the ceiling. Sam ordered chateaubriand for two, which I'd never heard of. I don't remember what the wine was, but I do remember the dessert — flaming cherries jubilee! This was followed by the gift of a beautiful gold bracelet I still treasure. Truly an evening to remember."
Sam and Madaline tied the knot four days after that dinner, and had been married for 36 years when Sam died in 2003.
Ground Cow? Wow
Don Wells Jr. worked as a busboy at Jack Holmes' Ground Cow (now the home of Fernando's) near 76th and Pacific Streets in 1970. It was his first summer job.
The restaurant served burgers with names that described their toppings. The Hawaiian Cow, for example, had pineapple and sweet-and-sour sauce on top.
"I thought the cleverest were the Nude Cow, a plain burger, and the Cannibal Cow, a raw burger with a slice of raw onion and an uncooked egg," he said. "They also had the best garlic toast and homemade apple pie in the city. And if a patron left an untouched portion of either, the busboys would take them to the kitchen and snarf them down. Prices were around $2.50 to $5."
Times obviously have changed, healthwise and pricewise.
Wells said he has seen a used menu from the Ground Cow for $78 on amazon.com.
Paying off a baseball bet
Steve Paschang's restaurant memory centers on a baseball bet. Friend Ken Zeising bet him a dinner at the Red Lobster that the Boston Red Sox would beat the New York Mets in the 1986 World Series.
"The Red Sox took the first two games, prompting Ken, after having too much to drink, to gloat that I knew nothing about picking a winner," he said. "As baseball fans everywhere know, the Mets went on to take the series. Ken, suitably humbled, offered an upgrade to the Old Market's French Café in apology. When the waiter came to take our order, Ken confessed 'I will have the crow.'"
The meal was superb, Paschang said, and, 18 years later, the Red Sox finally won a World Series.
Lovely luncheon at Hilltop House
When Jan Simonson Uryasz was an Omaha Central High senior in 1952, it was the custom for girls in the graduating class to give teas at their homes.
Her mom offered to treat Jan and eight friends to a Hilltop House luncheon.
"Hilltop House was a favorite 'nice ladies restaurant' at 49th and Dodge Streets," Uryasz wrote. "She had very cute little celluloid dolls in organdy dresses and sunbonnets holding place cards with our names. We all had dressed up and had a delightful time. It was my favorite gift my mother ever gave me."
Mid-century chic in Plattsmouth
Rebecca S. Fahrlander of Bellevue remembers the Winterset Inn as a destination dining spot in Plattsmouth. She was in high school in the 1960s amid its heyday.
"It was the classic Italian steakhouse with steaks, shrimp ... and elegant surroundings that drew business lunches, anniversaries and other celebratory events," she wrote. "Its mid-century modern architecture and interior design drew diners from the metro area."
One meal at the Winterset was actually a school assignment for Fahrlander. Students were to give presentations at a meeting of local businesspeople. She had to talk about and assemble a decorative item as her speech.
Not a bad way to earn what she called "a delicious steak lunch."
Shoutout for Salvatore's
Bev Hornig and her husband, Tom, remember anniversary dinners at Salvatore's Italian restaurant near Saddle Creek Road and Leavenworth Street.
"The food was wonderful, and crisp white tablecloths adorned the tables in a romantic setting," she wrote. "The servers were very professional and it was modestly priced, a must for our modest income! We were very sad when it closed, and now a gas station rests on that site."
La Strada 72 family
Much of the Italian food served today in Omaha is a legacy from Carlentini and Lentini in Sicily, Italy.
Connie Floridia Pera's parents were born there, and they operated La Strada 72, on South 72nd Street north of Grover Street for 22 years. Its last day was Dec. 31, 2002.
"We imported our first chef from Sicily," she said. "My entire family — my dad Subby, mom Nellie and brother Enzo — and I were all involved as well."
It was even featured in Luigi Veronelli's book, "The 12 Best Italian Restaurants."
It also was among the first restaurants in Omaha to have an outdoor patio — if not the first, she said.
"The dining room with its wall of windows overlooked the patio. The building's design was architecturally noted at the time and stands today as Spezia," Pera said.
Early days of the Bohemian Café
Lenore Deeths' memories of the Bohemian Café date from her early childhood. The 80-year-old's parents immigrated from Czechoslovakia and lived in the area.
"Through the years, many great family events took place at the Bohemian Café," she said. "Our wedding rehearsal dinner was held there, and now my cousin and brother have opened the Little Bohemia Beer Hall at this location. They created a special Czech-style beer for the Little Boh, as they call it.
"Much of the Bohemian Café décor is preserved inside and out, bringing our grandparents' heritage to a new third- and fourth-generation evolution."
The Bohemian Café, which opened around 1924, closed in 2016.
---
Omaha Dines: Here are the city's 36 essential restaurants
Omaha Dines: Here are the city's 35 essential restaurants
Stella's Bar & Grill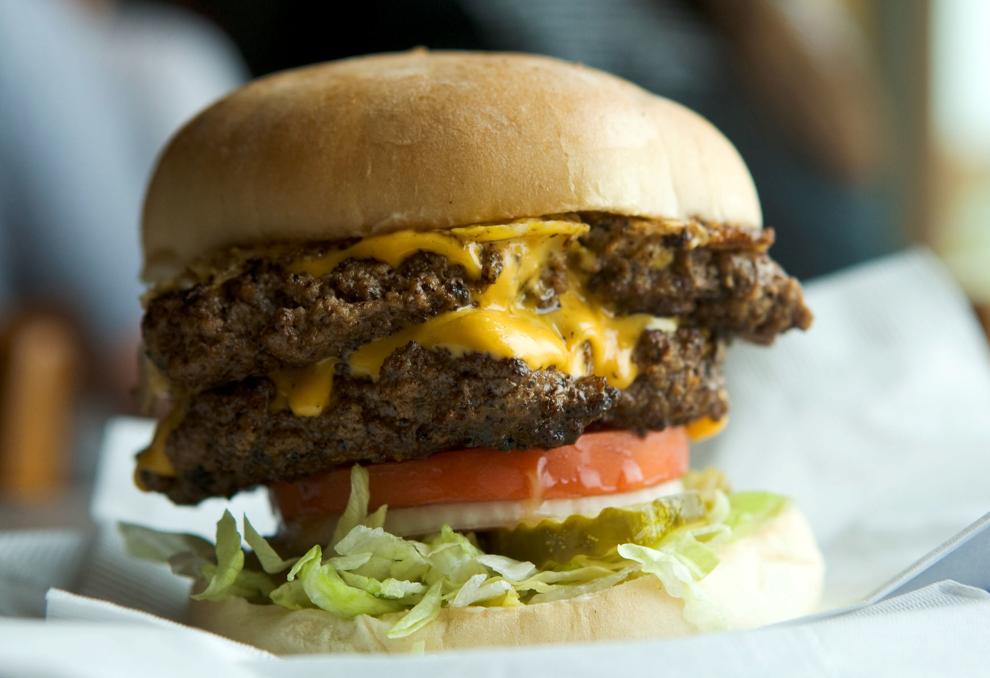 UMAMI Asian Cuisine
Le Bouillon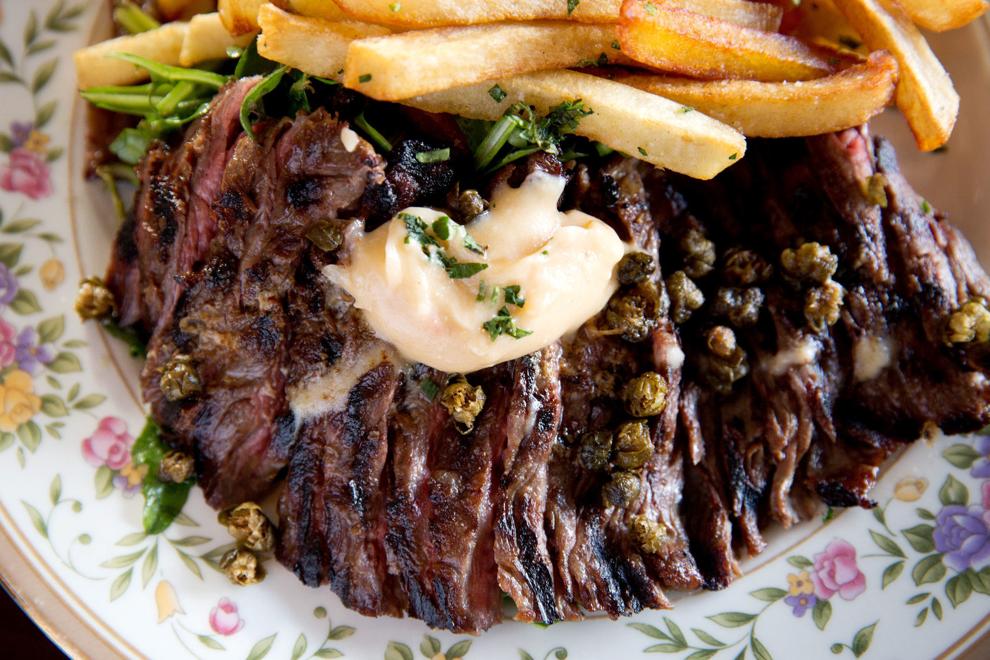 V. Mertz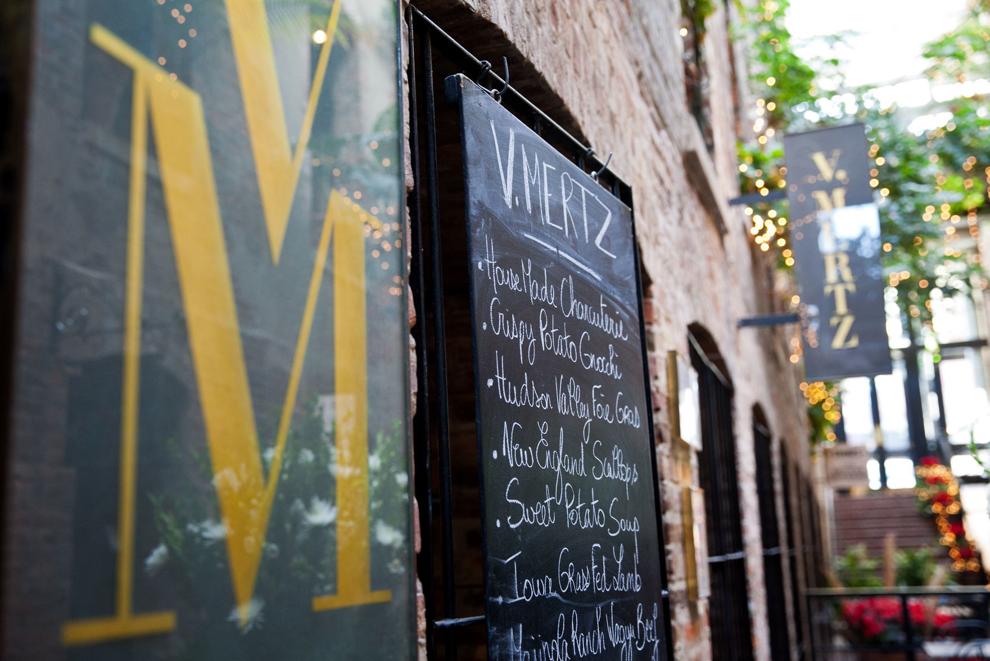 La Buvette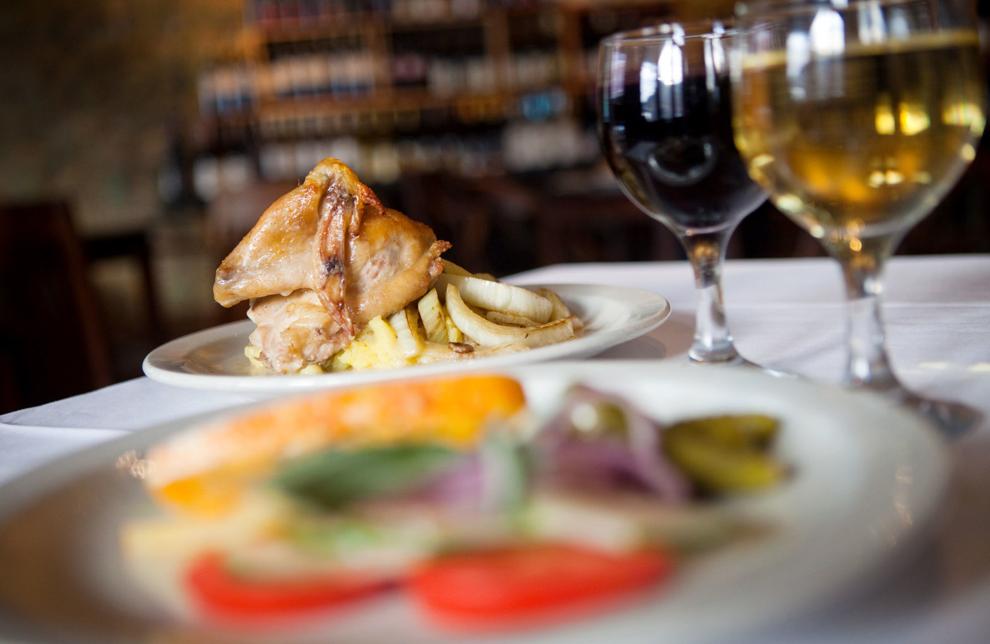 M's Pub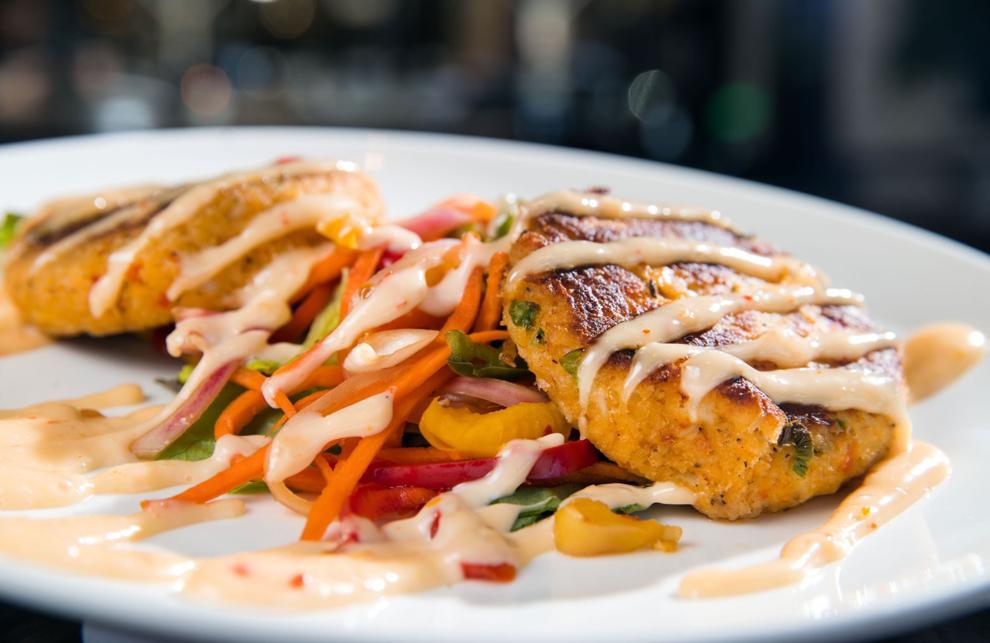 The Boiler Room Restaurant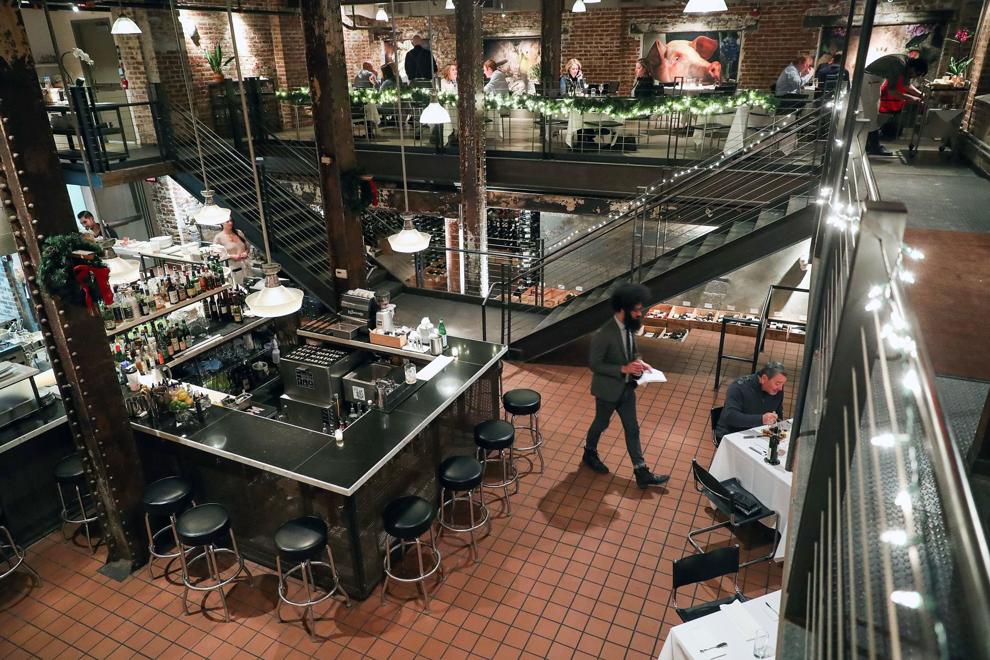 Blue Sushi Sake Grill
Kitchen Table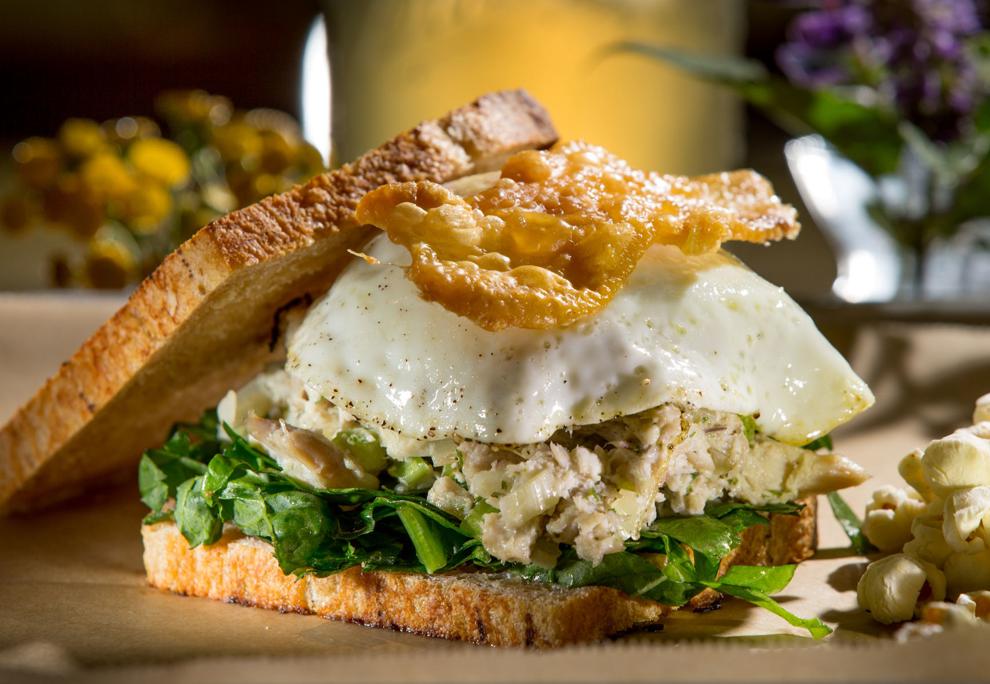 Block 16
El Dorado Mexican Restaurant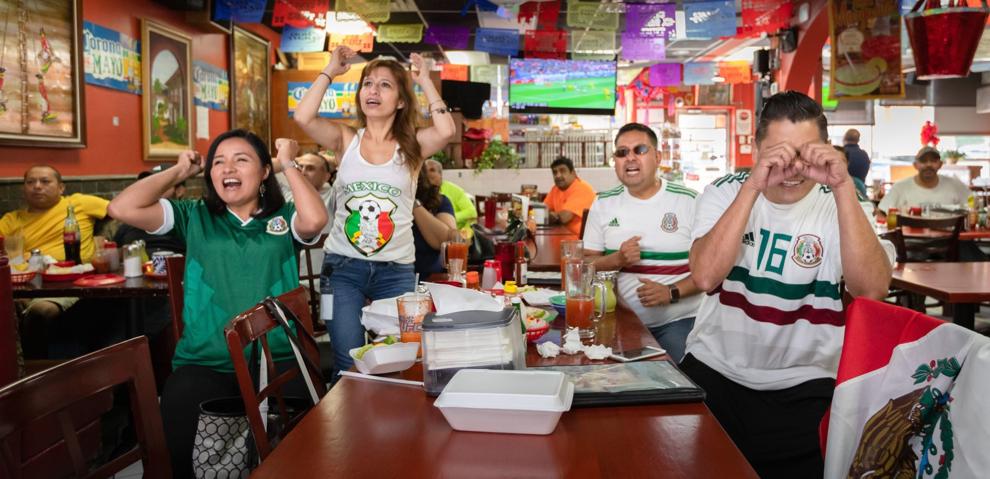 Johnny's Cafe
Dinker's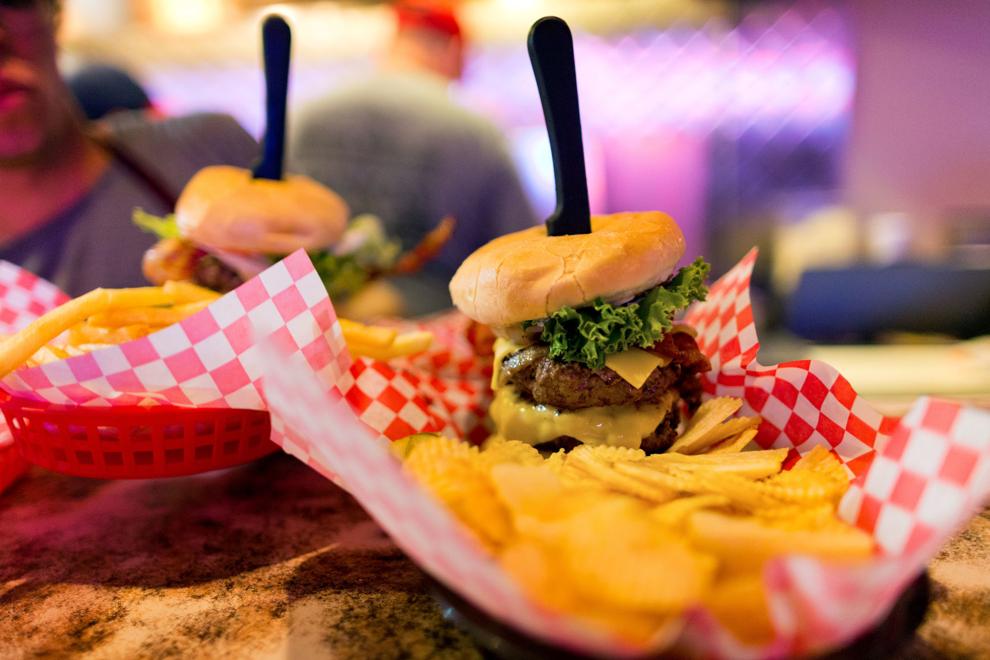 Time Out Chicken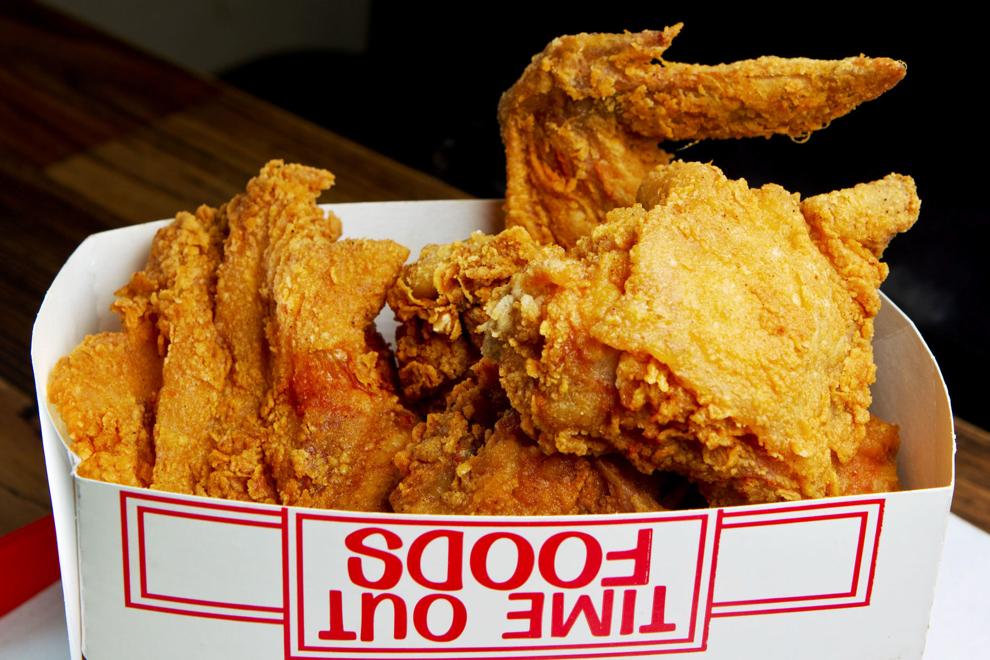 Lo Sole Mio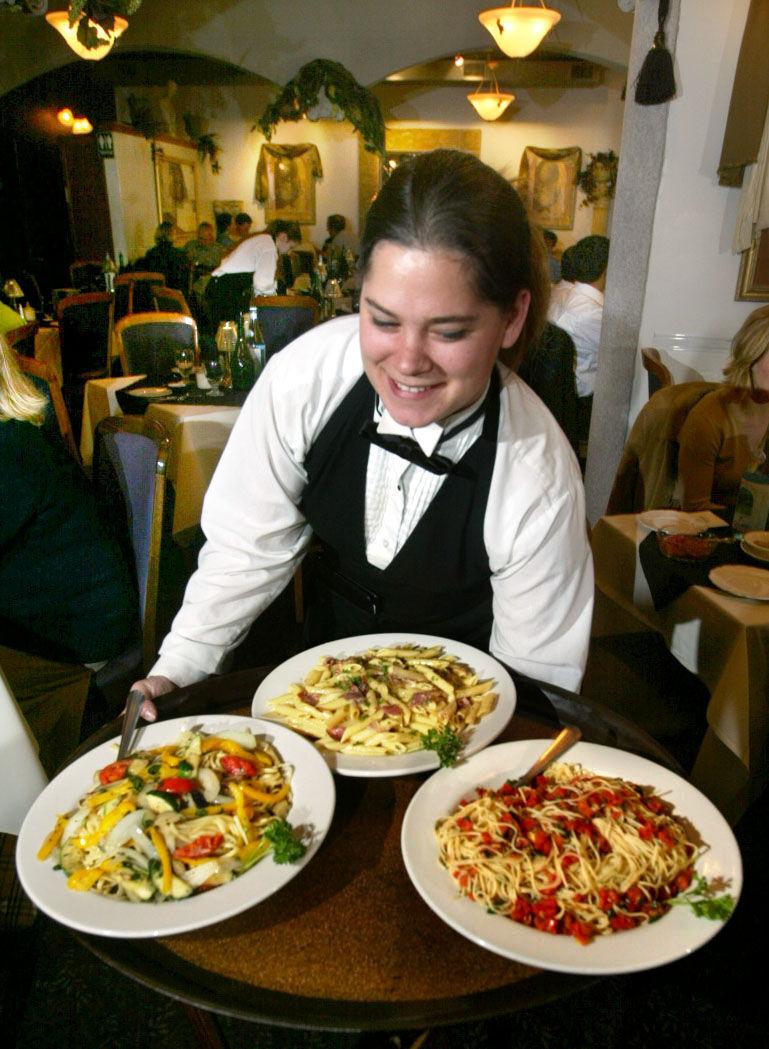 Modern Love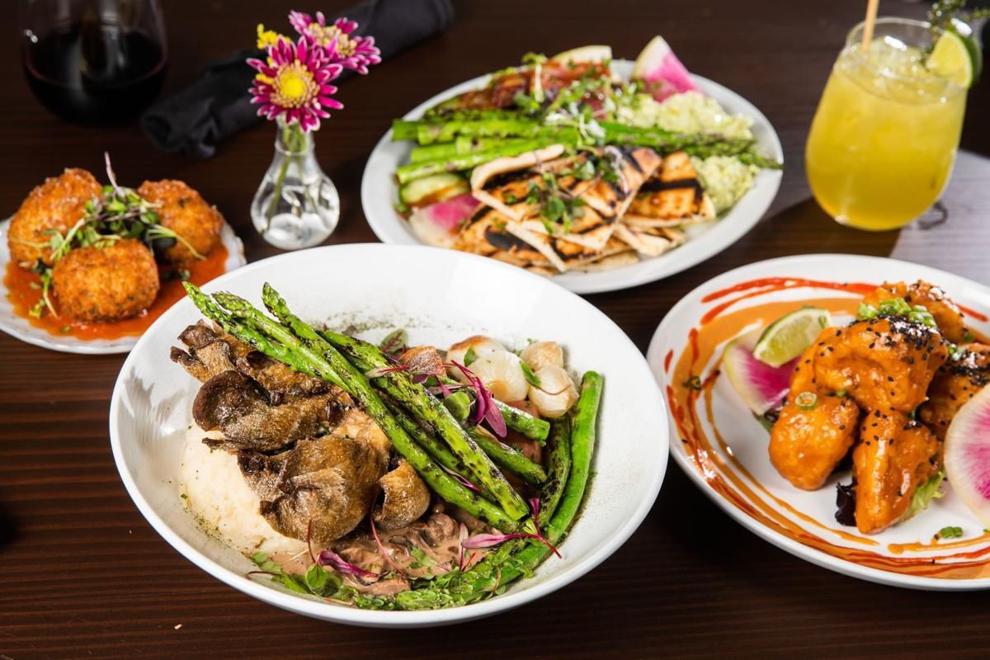 Crescent Moon
Coneflower Creamery
La Casa Pizzaria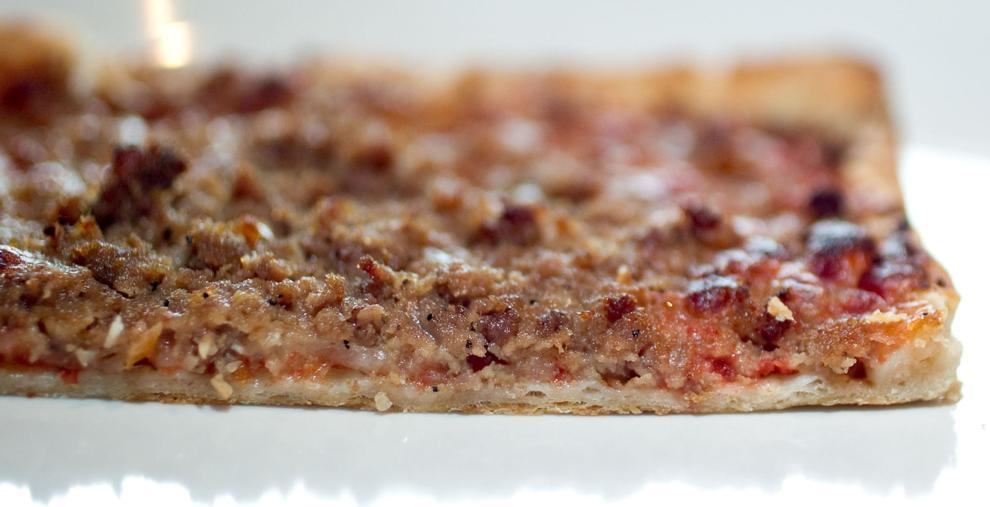 Salween Thai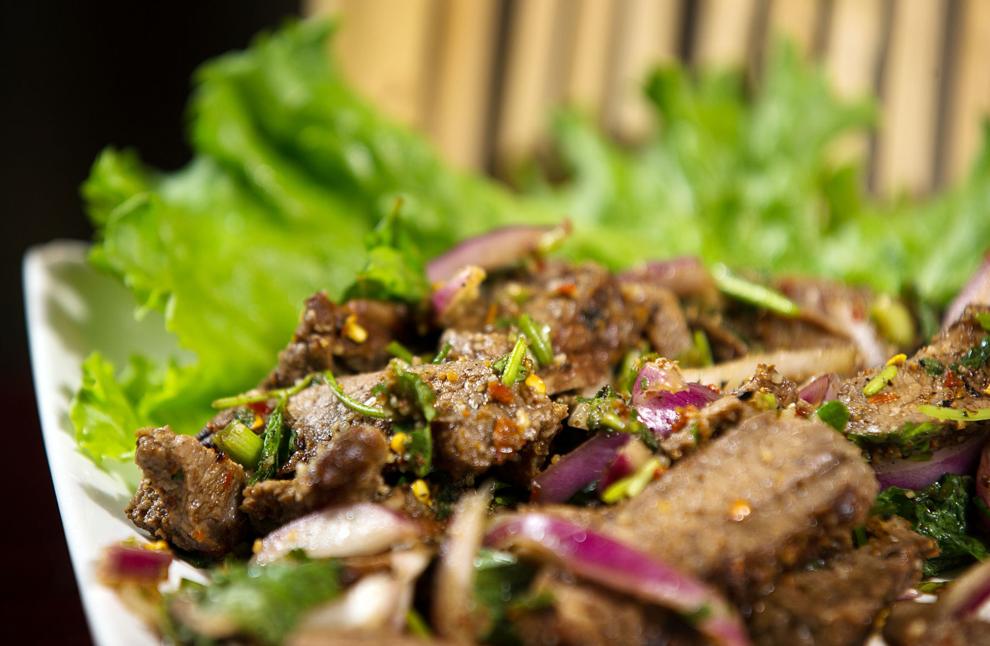 Saddle Creek Breakfast Club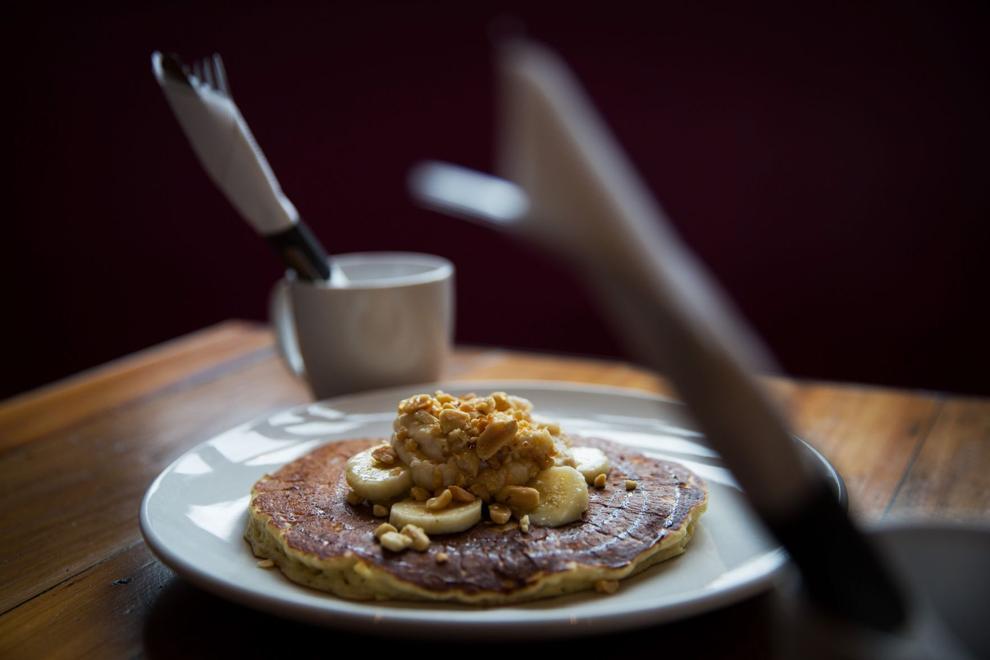 Dario's Brasserie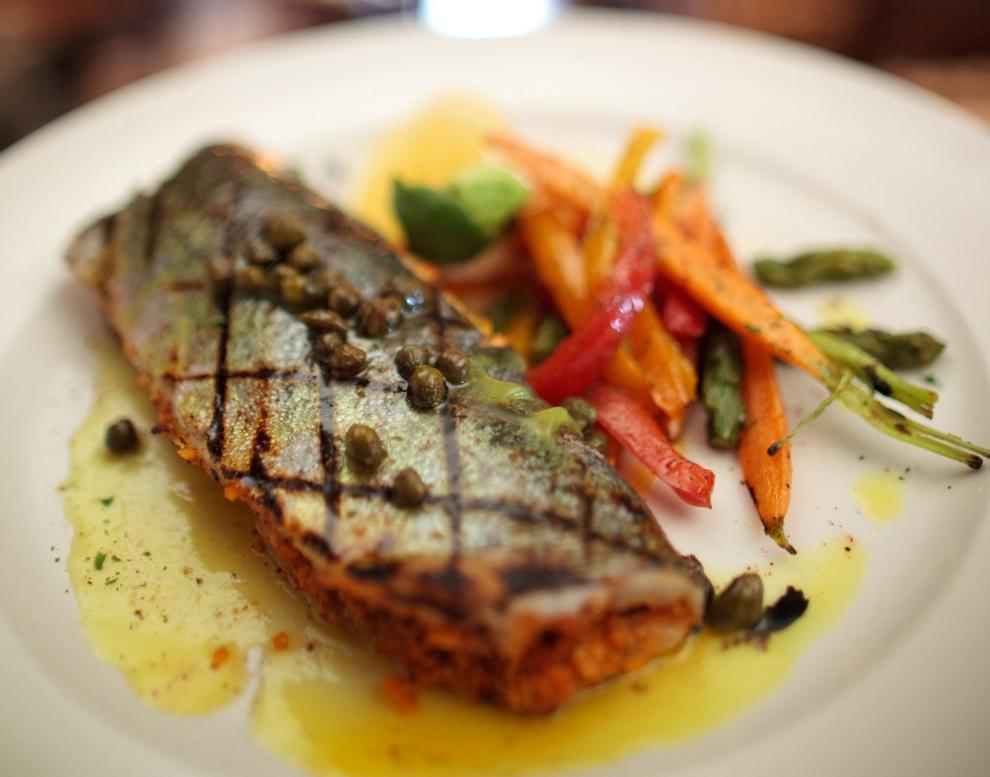 Pitch Pizzeria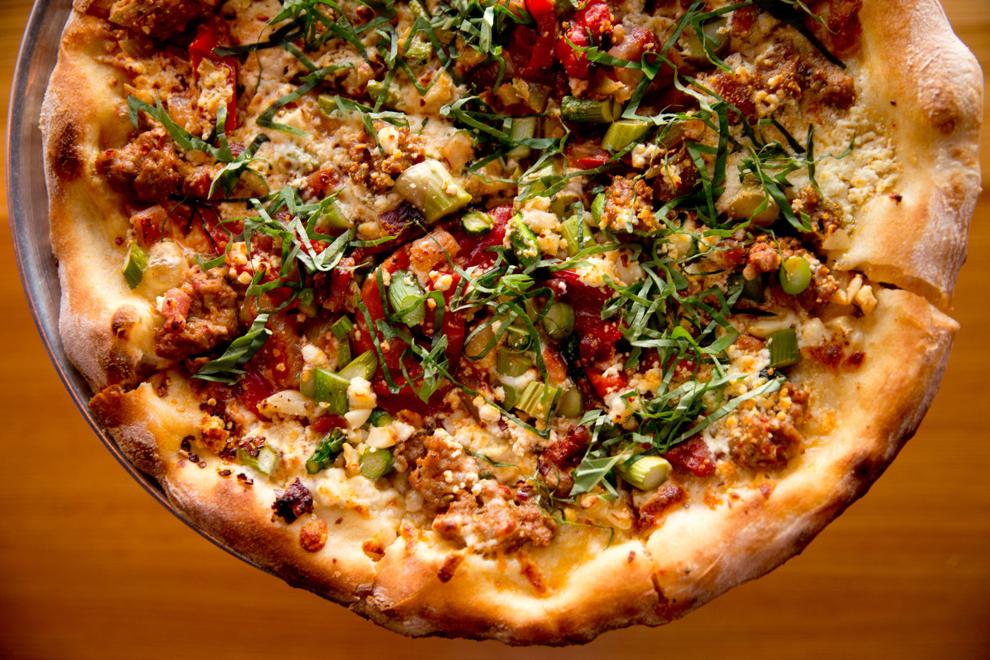 Yoshitomo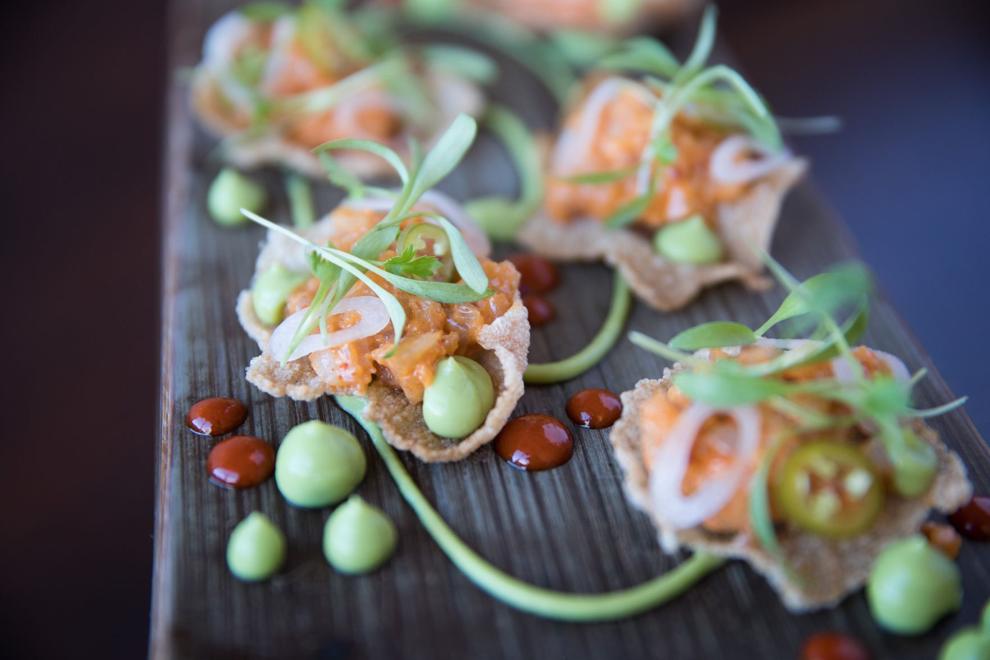 Au Courant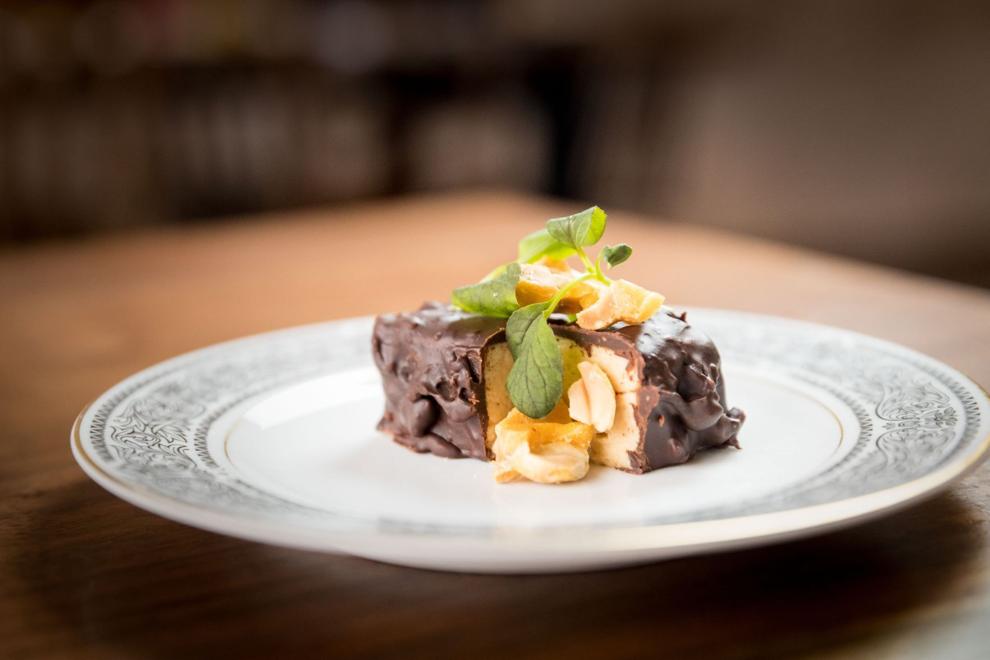 Ika Ramen & Izakaya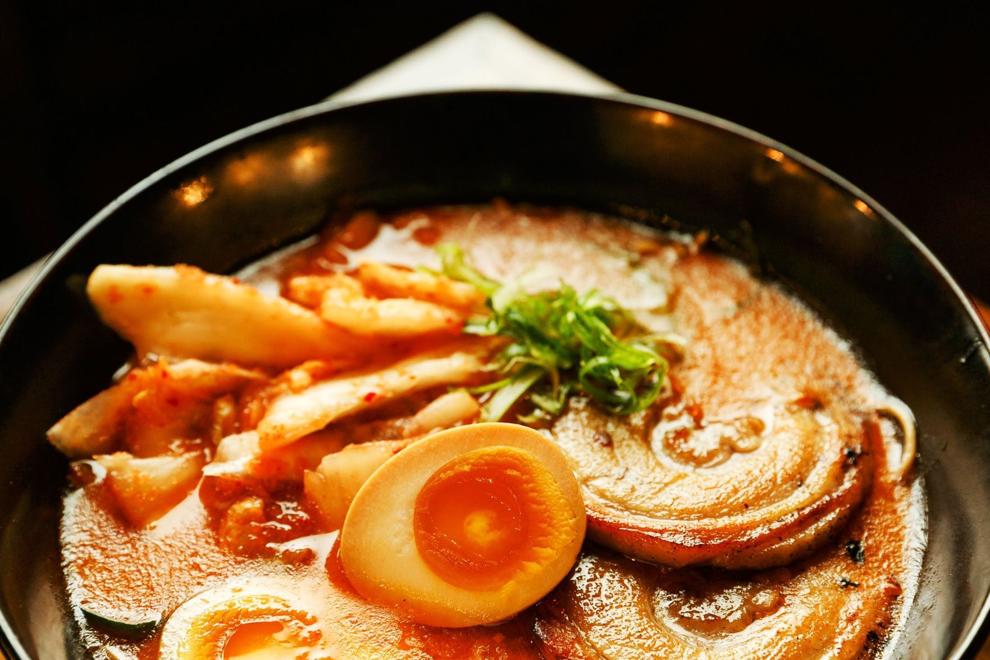 Blue & Fly Asian Kitchen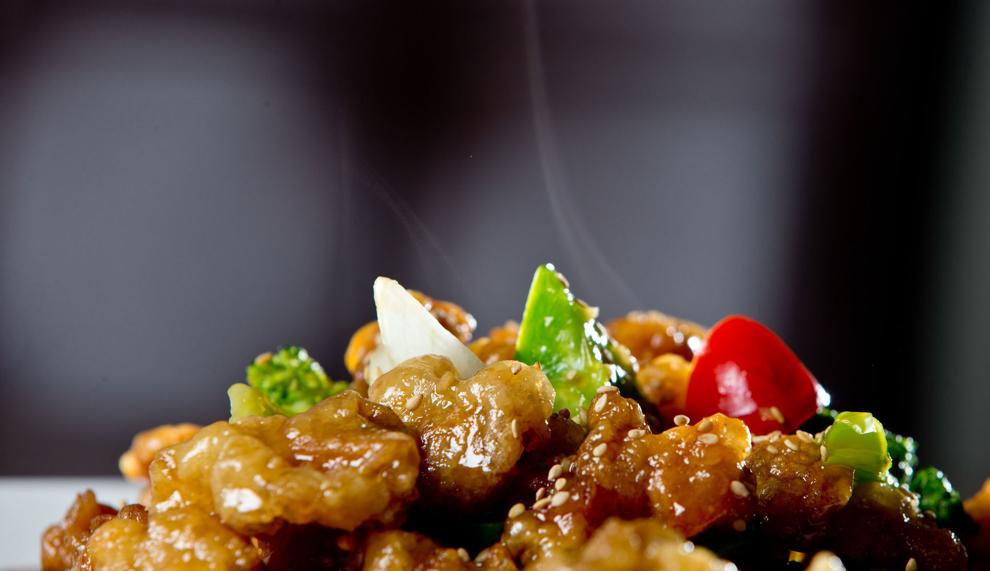 The Drover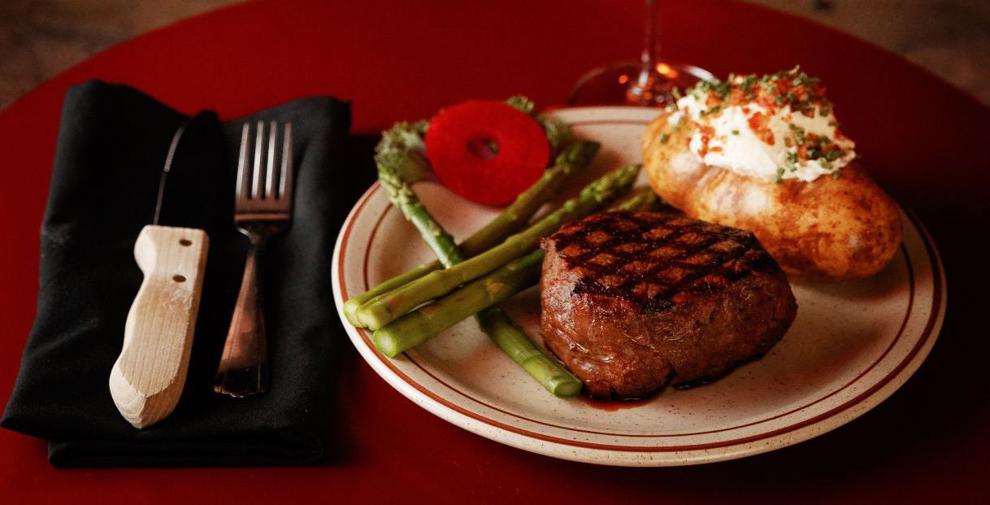 El Basha Mediterranean Grill
Twisted Cork Bistro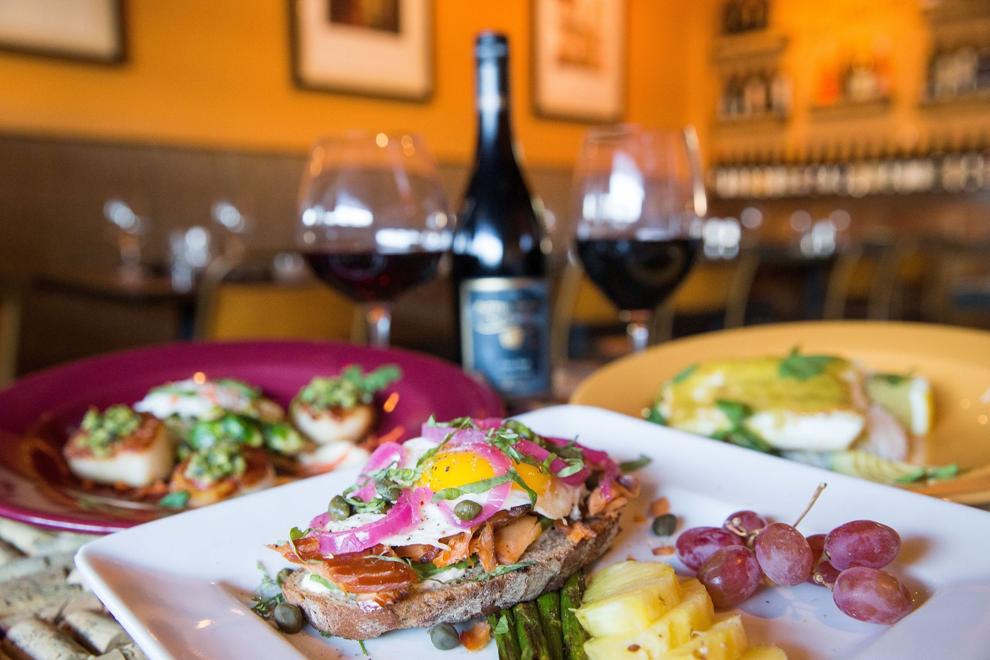 Tired Texan BBQ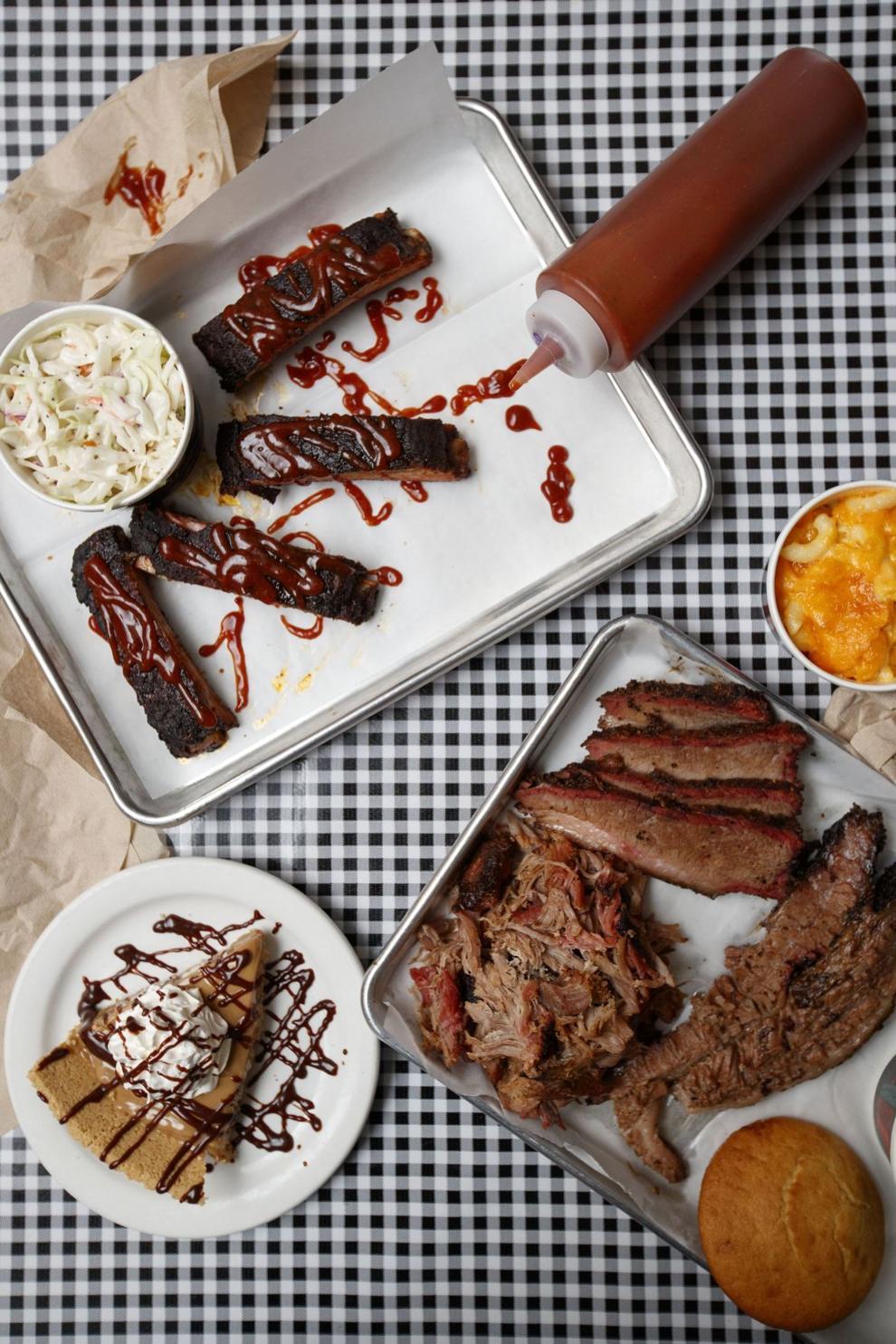 The Jaipur
Le Voltaire French Restaurant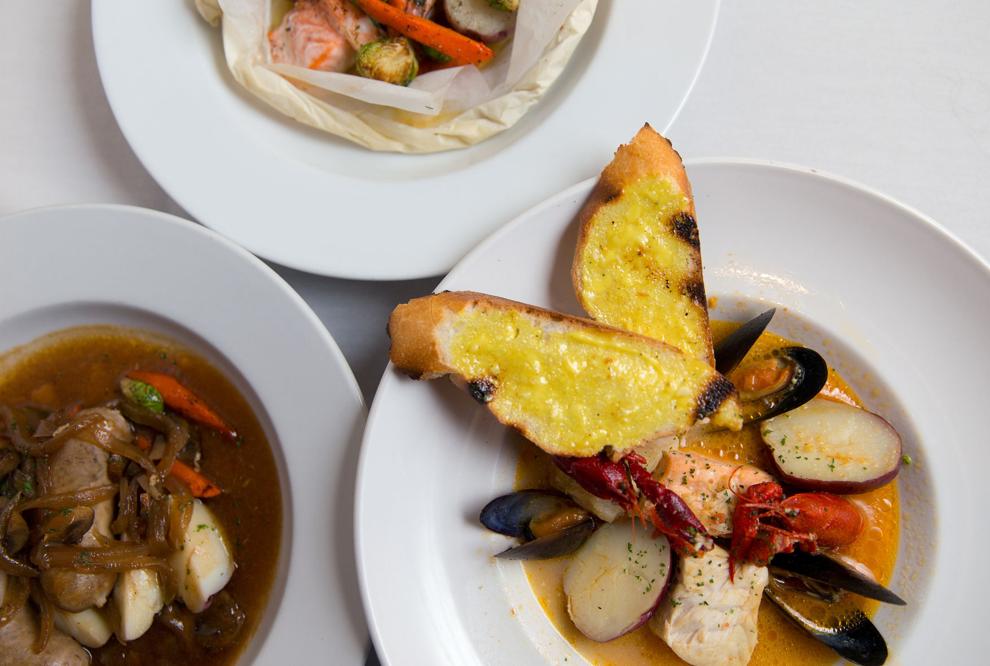 Dante
Runza