Restaurateur Kris Copp moved to Omaha and opened a pizzeria in 2019.
Though the city had no shortage of pizza choices, the cream cheese pies, unusual Asian gochujang sauce and charred wings at Copps Pizza at 72nd and Jones Streets caught on with customers.
Copp started looking for a second location in early 2020 and was closing in on a decision when COVID-19 hit Omaha in earnest.
"It caused us to be more cautious. There was obviously a lot of risk involved," said Copp, who is in business with his wife, Jerika, and his father, William Copp. "But the pandemic only slowed things down. It didn't stop them."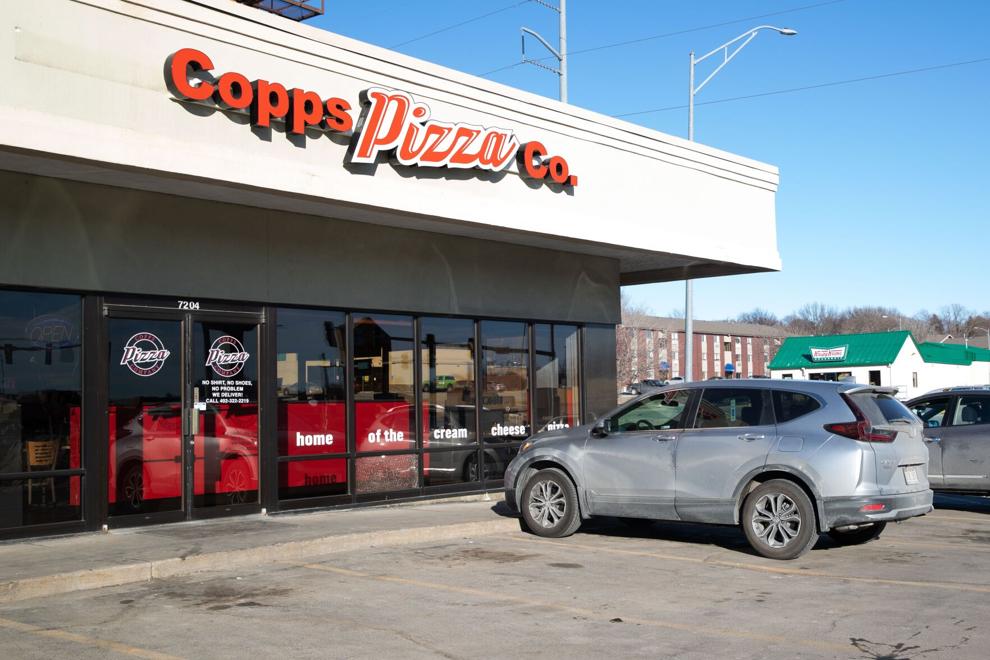 He obtained the former Nebraska Brewing Co. space at Papillion's Shadow Lake Towne Center in August and opened the second Copps Pizza in October.
And now he's looking in the Elkhorn area for a third site and is in talks about opening franchises in other states.
Because of takeout, pizzerias were in a better position than many restaurants when the pandemic struck. The Papillion Copps has a slightly different business model, with more emphasis on full-service, in-person dining. It seats 315 people and has a full bar.
Even so, Copp said, takeout accounts for about 65% of sales at Papillion and about 85% at the original store.
Copp has been working in the food industry since he was 16, and earned a bachelor's degree in biology along the way. He attributes his success to sticking to what he knows, emphasizing customer service and encouraging a team attitude among staff.
He said he has noticed that restaurants who attempt to get outside their milieu face a higher chance of failure. That's why he hasn't opened other types of eateries.
In addition to pizza, Kopp and his dad also considered starting a steakhouse, a barbecue place and a burger joint.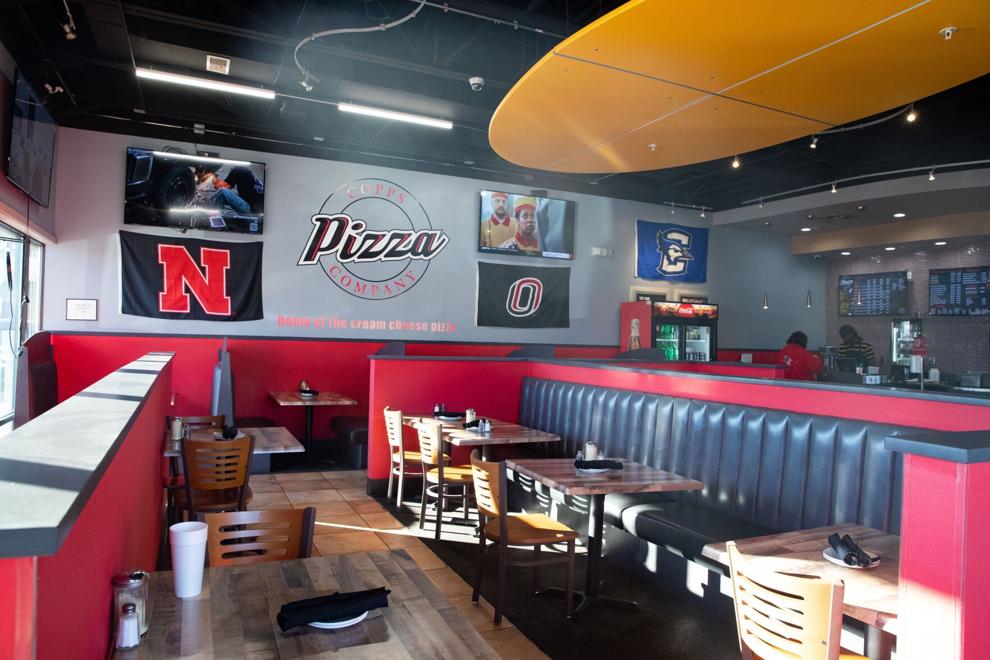 "Once all the options were discussed, pizza came out as the clear favorite," he said. "It was something I knew really well and how to make it work. Once you understand the concept, you can apply that to making it profitable."
Business at both locations is good considering the pandemic, he said, especially takeout and delivery. They've been offering take-and-bake pies and pizza kits to give people more options.
He said he gets "tons of help" from his wife, who has a culinary background.
"We are weathering the storm. We just have to stay on the right track, making sure our employees keep their full-time jobs to pay their bills," he said.
In addition to full-time restaurant workers, he also hires his own delivery drivers rather than third-party services such as GrubHub and DoorDash. And employees get continual training, he said.
"That way you grow and get better. It's not one crazy-hard week of 50 hours of training," he said. "One thing I learned as a district manager at Panda Express, it's that if you're not getting better, you're getting worse. There is no status quo. I push myself, too."
The result, he said, is a team atmosphere and elevated customer service.
"People are leaving in a better mood than they came in with because employees are making it that way," he said.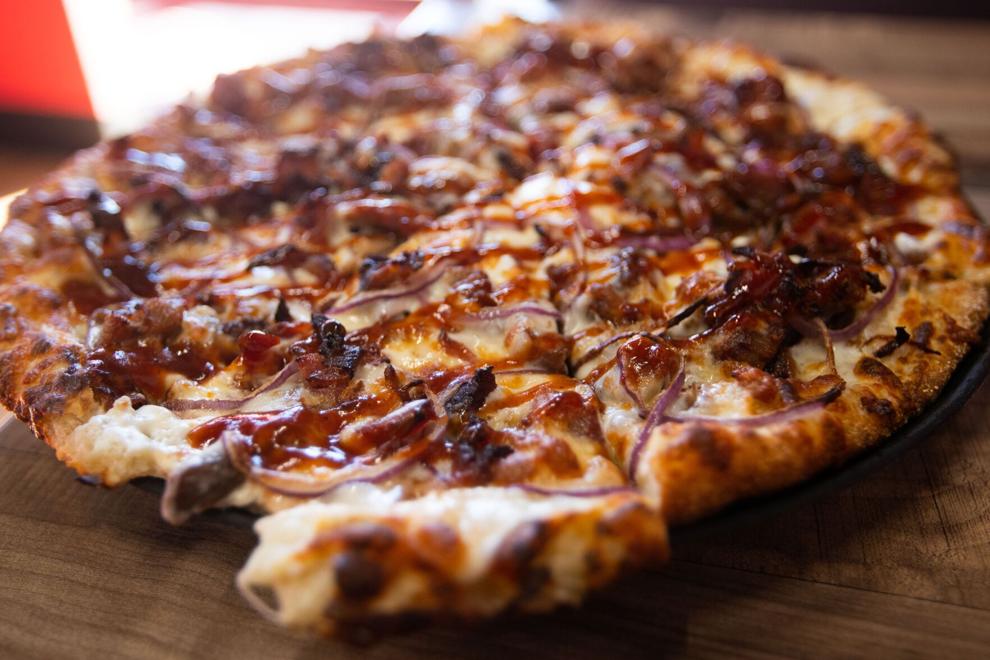 He said he's pushing franchises partly because he hopes to be able to start a nonprofit group with his wife and sisters.
"If we make decent money, we want to use it for something other than buying stuff," he said. "We want to help people eat and find places to live."
He's already giving back to Omaha through donations for churches and hunger relief.
Bill Pickett of the University of Nebraska at Omaha has worked with Copp several times on student events. Pickett is the director of the Milo Bail Student Union and Spirit Tradition Programming.
When Pickett wanted to do a fundraiser for friend Jason Blohm, he knew exactly where to turn. Blohm had an aortic dissection in early January and has been hospitalized with complications ever since.
"(Copp) was one of the first people I thought of because I knew how much he has given back," Pickett said. "He always says 'Invest in the community and the community will take care of you.'"
He agreed to donate 20% of the proceeds at both of his locations from 11 a.m. to 10 p.m. Wednesday and Thursday for Blohm's care.
"He's phenomenal," Pickett said of Copp.
After years as employee, pastry chef rises to top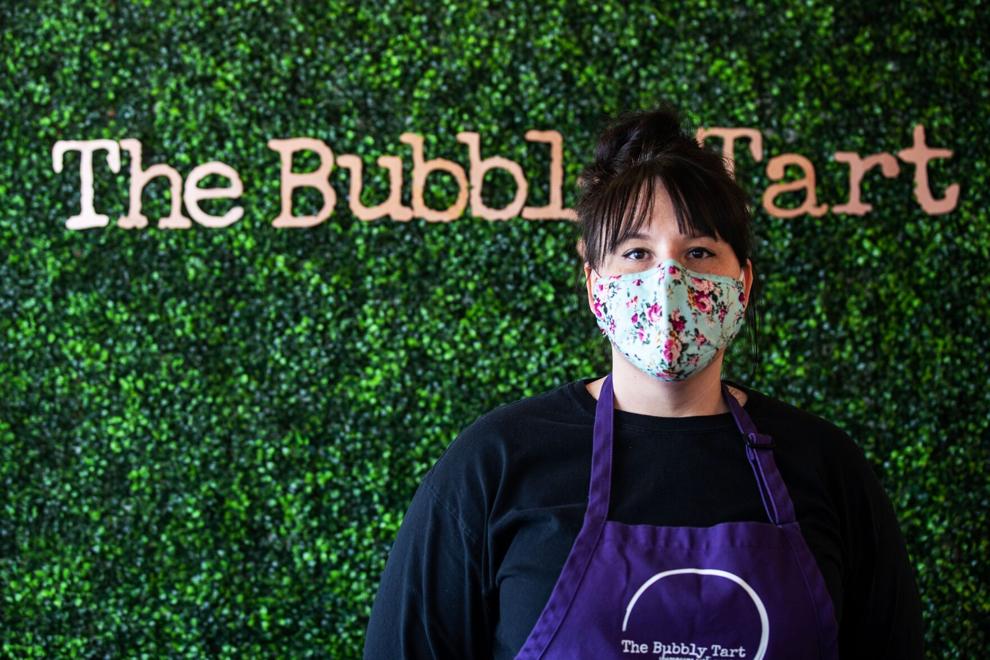 If you tell Chelsie Schroeder that her two-year leap from a chef incubator program to brick-and-mortar business owner is amazingly swift, she'll remind you of her background.
"Actually, I have been doing this for 15 years," she says. "I worked for a catering company for 12 years as their executive pastry chef."
When she was a kid, she worked at the bowling alley restaurant her parents owned in Fairbury, Nebraska. She said she enjoyed baking even then.
"You get to be creative," she said.
She took time to get a one-year hospitality degree from the Los Angeles location of the famed and competitive Le Cordon Bleu cooking school. Julia Child studied at the one in Paris.
But Schroeder always wanted to operate her own pastry shop.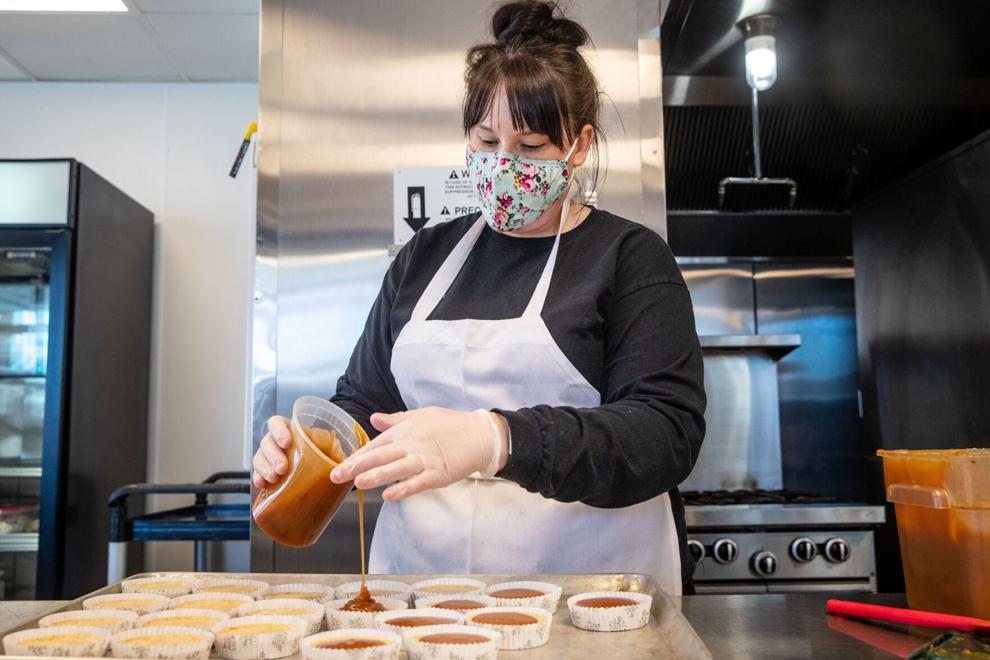 In January 2019, she signed on with the Kitchen Council, an incubator for budding chefs and restaurateurs in Council Bluffs. She started at its first location near the Mid-America Center and moved with the council to the new Hoff Family Arts and Culture Center in 2020.
She wasn't there long. She learned that The Switch Beer and Food Hall was looking for entrepreneurial tenants, and she opened her pastry business, The Bubbly Tart, at the hall in June.
She wasn't there long either. On Jan. 20, she relaunched the shop in the former Farine + Four location near 30th and Leavenworth Streets.
Much of this movement came in the midst of the coronavirus pandemic, when her wedding cake business was less than robust.
Still, she said, she did it all without borrowing money.
"I've been saving for six or seven years," she said.
Her creations include cupcakes, French macarons in flavors such as cake batter and PB&J, cookies such as brown butter snickerdoodles and tarts made with fruit or chocolate salted caramel, among other delights.
"I don't do a lot of unusual flavors," she said. "I try to keep everything Nebraska people-friendly."
Some of her equipment was left behind by the former tenant, who also had a bakery, and she bought some new stuff, too.
"I did a little redecorating and made it a little more colorful," she said.
She thinks her social media accounts have helped people find her, making her successful enough to find a bigger place.
The name, she said, sounded kind of fun, especially because The Bubbly Tart will become a dessert and champagne bar when she gets her liquor license.
She's thrilled to be in her new home, and her long-term plans include staying put, "if I'm not retired," she joked.
Making pastry is a passion, her life's work, she said.
"I haven't done anything else."
---
Our best Omaha staff photos of January 2021