If you are looking for a breakfast to serve for the holidays that is as tasty as it is beautiful, look no further than these Rose Blossoms.
The rolls don't take much longer to make than regular cinnamon rolls, but since the cinnamon topping is braided throughout the roll, there is no need for caramel or frosting — there is sweetness in every bite.
While delicious fresh out of the oven, these rolls will keep their freshness for a couple days.
A quick warming in the oven before serving and you won't be able to tell they were made ahead of time.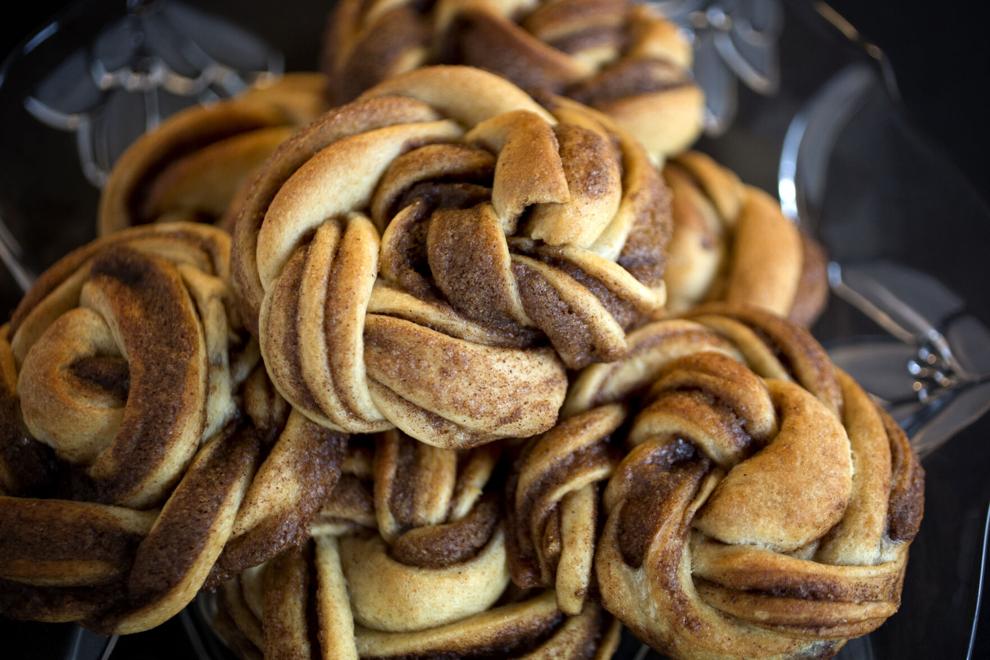 ROSE BLOSSOMS
2 teaspoons active dry yeast
½ cup lukewarm water (Between 110F and 115F)
½ teaspoon granulated sugar
½ cup vegetable shortening
2 cups milk, scalded and cooled to lukewarm
2 cups whole wheat flour plus 5¼ to 5½ cups all-purpose or bread flour
12 tablespoons softened butter
3 tablespoons ground cinnamon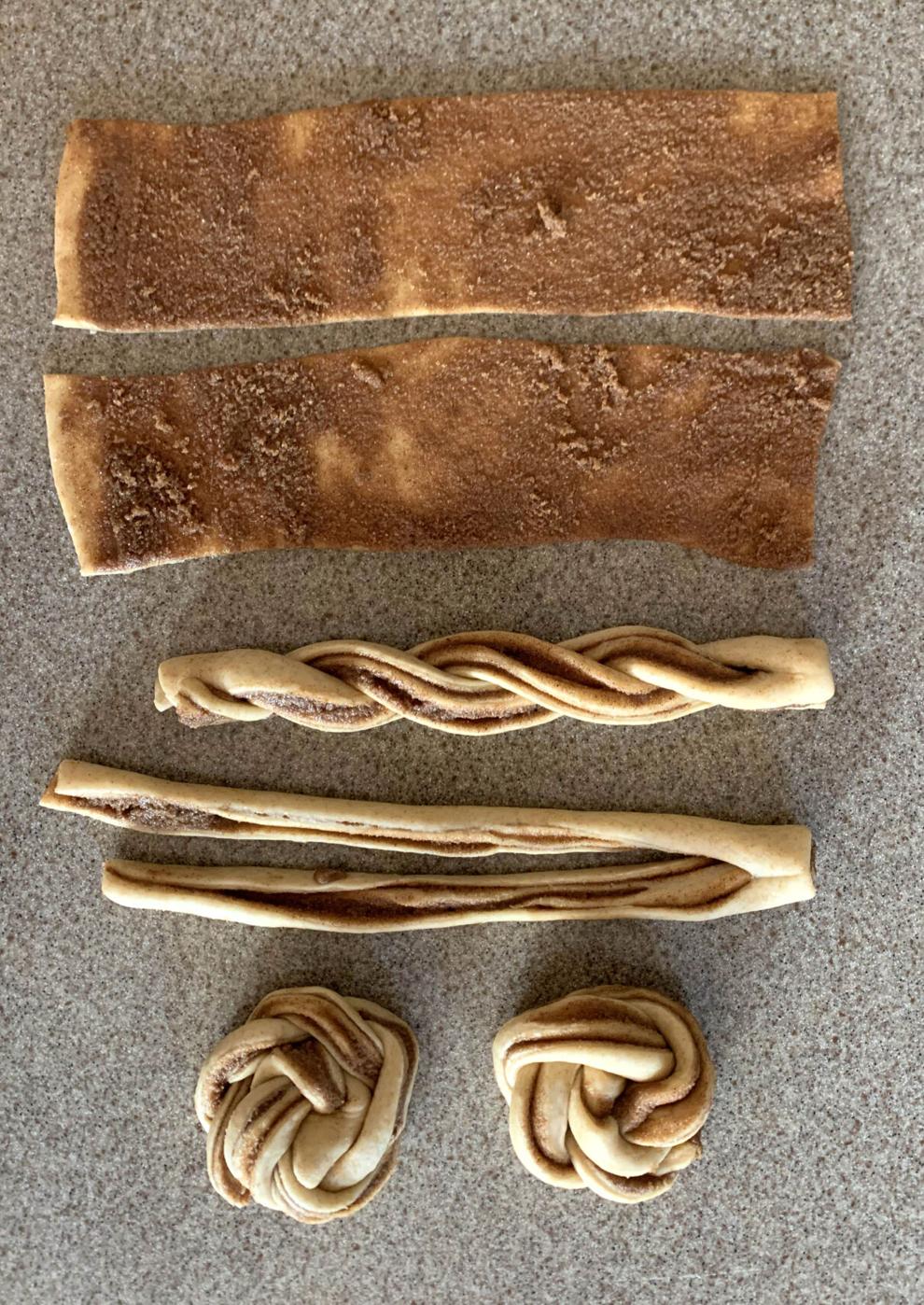 1. In a small bowl, dissolve yeast in lukewarm water, stirring in ½ teaspoon sugar. Let stand 5 minutes.
2. In the mixer bowl, beat shortening with ½ cup sugar; add egg, salt, cooled milk and dissolved yeast.
3. Stir in flour a little at a time until dough is stiff enough to knead. Knead by hand or with dough hook until smooth and elastic, about 8 minutes. Place in greased bowl; cover and let rise until doubled. Punch down dough.
4. Prepare the filling: In a medium bowl, combine softened butter, granulated sugar, brown sugar, ground cinnamon and flour.
5. Cut dough in half. Roll one half into an 18-by-18-inch square. Spread half of the filling on the dough. Cut dough into 12 3-inch-by-9-inch strips. Starting from the long side, roll up to enclose filling and pinch seam to seal.
6. With a pizza cutter, cut through the rolled dough lengthwise, leaving one end attached. Keeping the cut-side up, twist the two pieces together. Pinch the ends together so pieces don't separate while baking.
7. Starting at the attached end, coil the dough, then tuck the end under; pinch to seal and place on greased baking sheet.
8. Repeat with the second piece of dough to make 12 more.
9. Cover; let rise until almost doubled. Bake at 350F, 18 to 20 minutes, until golden brown.
---
2021 World-Herald Living staff's favorite recipes
Check out these favorite recipes from the Omaha World-Herald Living staff.