Think of it as apple pie on a stick.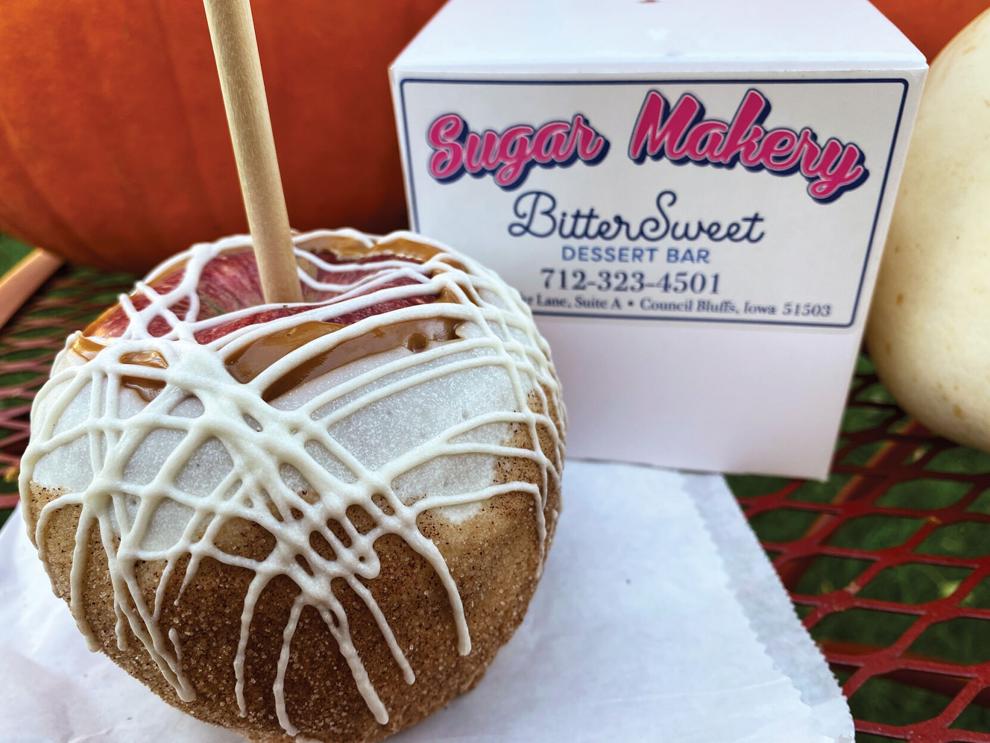 Every Thursday in Omaha Dines, we will feature a special, staff-tested and recommended treat from a metro-area business.
Apple Pie Caramel Apple from Sugar Makery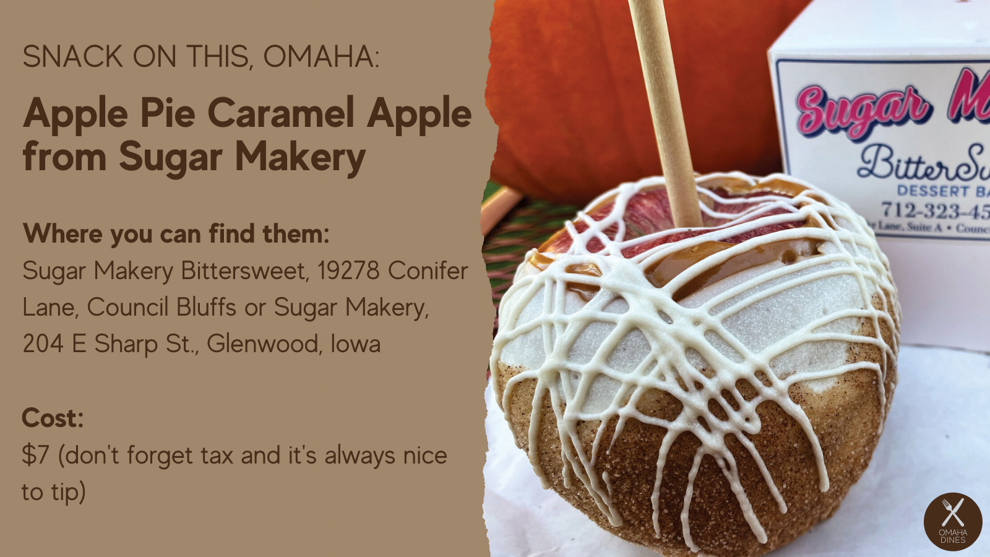 What it is: An apple dipped in smooth caramel, then dipped again in white chocolate with cinnamon sugar coating and vanilla drizzle. You can have your choice of red or green apples. It tastes just like apple pie.
Where you can find it: Sugar Makery Bittersweet, 19278 Conifer Lane, Council Bluffs or Sugar Makery, 204 E. Sharp St., Glenwood, Iowa.
Cost: $7 (don't forget tax and it's always nice to tip)
---
3 TikTok recipes to make during apple season
1. Apple Crumble Bars
What could be better than apple crumble? Try apple crumble on the go. These portable dessert bars from @fitwaffle make it easy to pack your favorite fall sweet for a little pick me up at lunchtime.
2. Cinnamon Apple Muffins
TikTok creator @nicole_thenomad shows you how to swap in some healthy alternatives to traditional baking ingredients in this delicious cinnamon apple muffin recipe. You'll want these for breakfast every day this fall.
3. Easy Apple Tarts
If you love apple pie, but like @theres.food.at.home don't have a big group to bake for, you need to try her apple pie tart recipe. Generous amounts of cinnamon, ginger, all spice, and brown sugar give you the classic apple pie flavor while pre-made puff pastry makes this easy to throw in the oven any time you get an apple pie craving.