Looking for a light dessert that tastes expensive but isn't?
Every Thursday in Omaha Dines, we will feature a special, staff-tested and recommended treat from a metro-area business.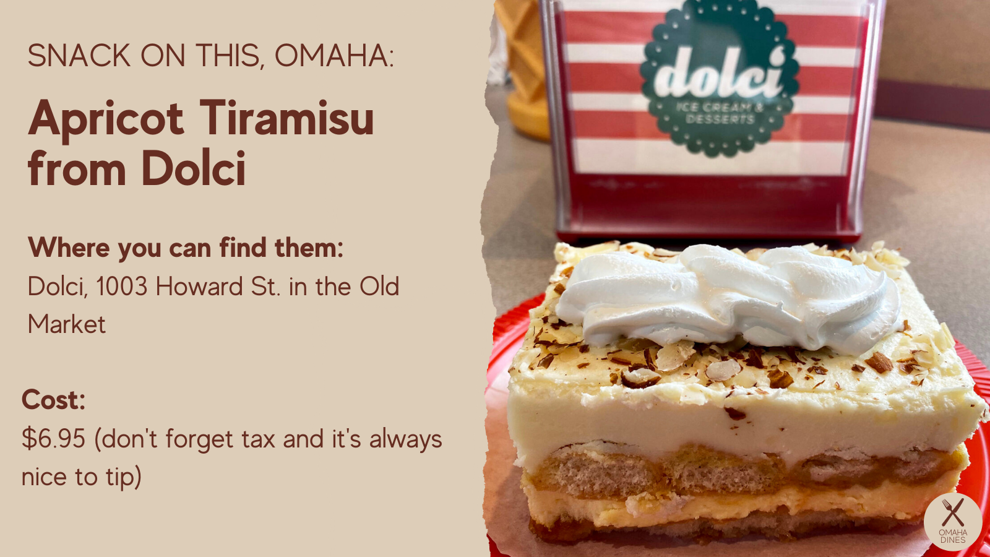 Apricot Tiramisu from Dolci
What it is: A fruit-filled variation of a traditional Italian classic, this treat adds a layer of apricots amid the lady fingers, cake and cream layers, and almond shavings on the top. It is light and fluffy, and the perfect dessert to follow any meal or just because you want a snack.
Where you can find it: Dolci, 1003 Howard St. in the Old Market.
Cost: $6.95 (don't forget tax and it's always nice to tip)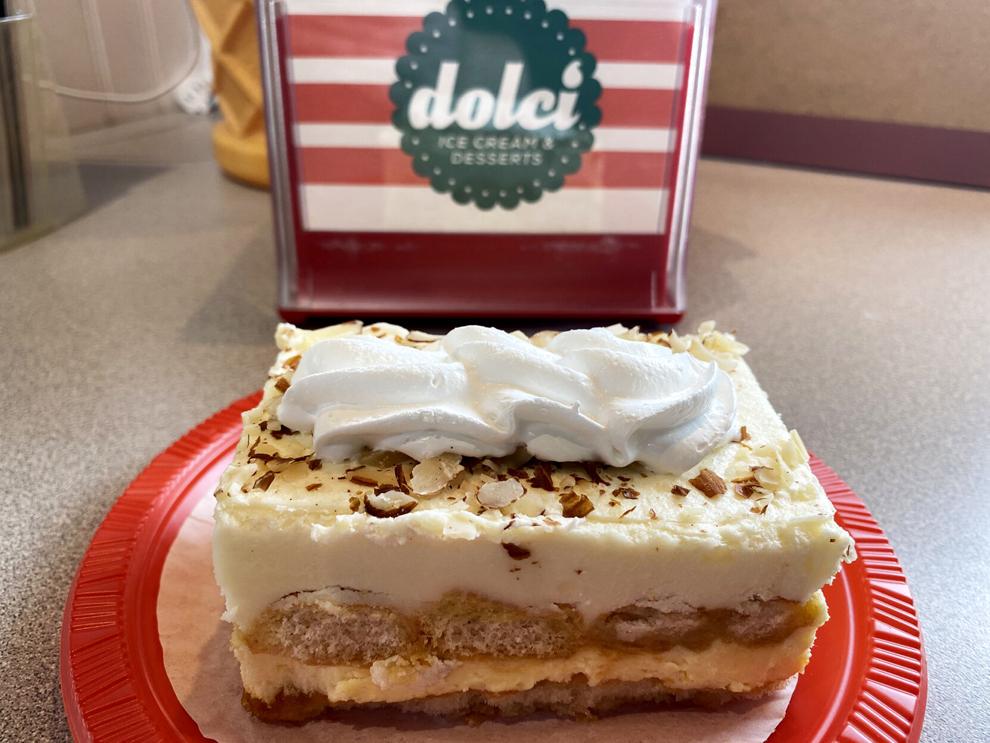 ---