Gelato, or Italian ice cream, is churned at a much slower rate than regular ice cream, which incorporates less air resulting in a more dense and flavorful treat. Both gelato and it's dairy-free counterpart, sorbetto, are prepared on site. 
Every Thursday in Omaha Dines, we will feature a special, staff-tested and recommended snack from a metro-area business.
Gelato from Chocolaterie Stam in Papillion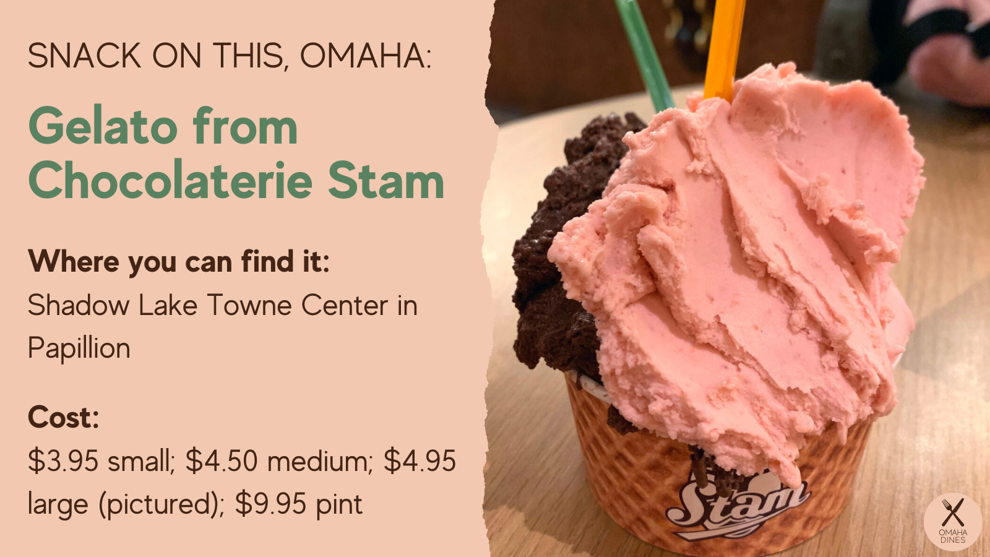 What they are: Nearly a dozen flavors of gelato and sorbetto to choose from.
Where you can find it: Shadow Lake Towne Center in Papillion
Cost: $3.95 small; $4.50 medium; $4.95 large (pictured); $9.95 pint
---