Unwind from the week with Waffle Weekends at The Chocolate Season. Buttermilk waffles are topped with creative combinations of flavors from Classic to The Baconator to Peaches n' Cream. Strawberries and Nutella was a special Valentine's weekend.
Every Thursday in Omaha Dines, we will feature a special, staff-tested and recommended snack from a metro-area business.
Waffle Weekend at The Chocolate Season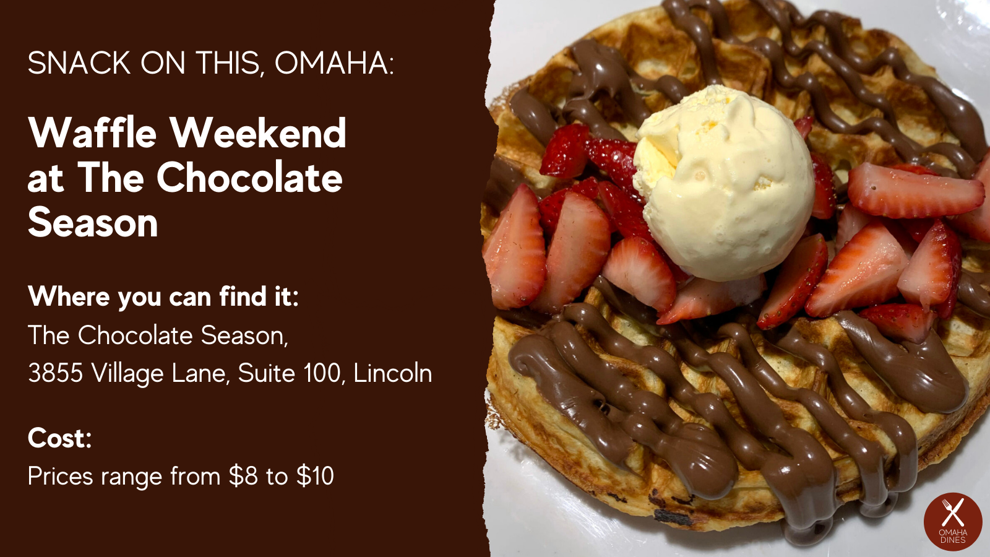 What they are: Light as can be and perfectly cooked buttermilk waffles topped with seven different combinations of toppings. Available Saturday and Sunday from 8 a.m. to 1 p.m.
Where you can find it: The Chocolate Season, 3855 Village Lane, Suite 100, Lincoln
Cost: Prices range from $8 to $10
---