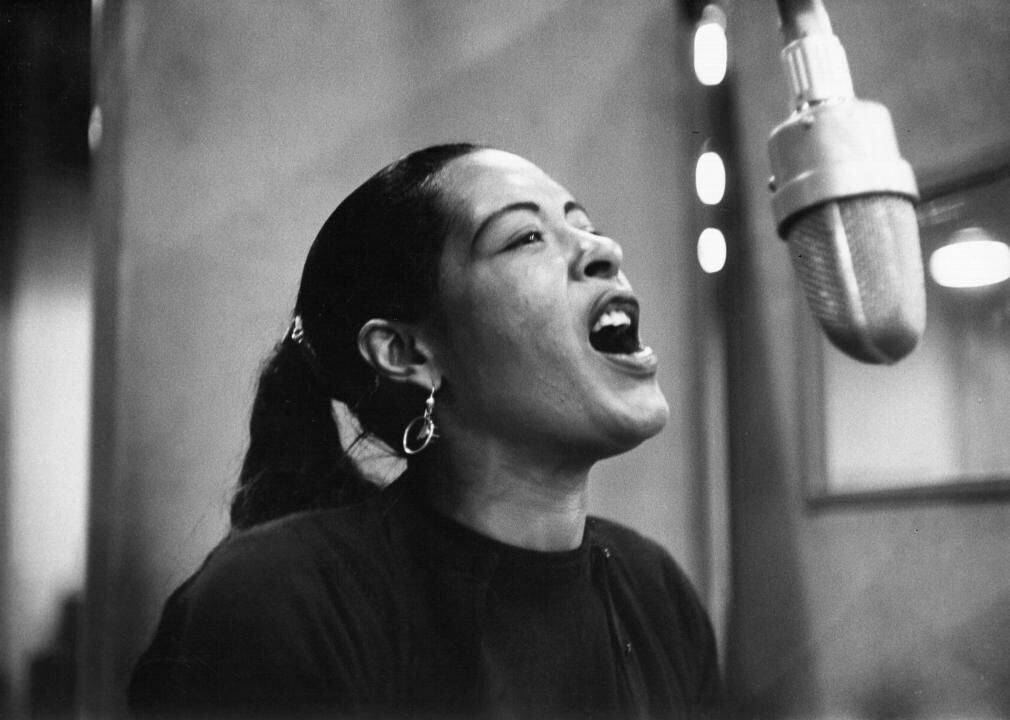 Rare photos of jazz icon Billie Holiday are coming to the Durham Museum in a Smithsonian Institution traveling exhibition.
Photographer Jerry Dantzic took the pictures in 1957 for Decca Records during the singer's week-long engagement at Sugar Hill, a Newark, New Jersey, nightclub. The photos offer an intimate look at both her private and public world.
Fifty-six of them make up "Billie Holiday at Sugar Hill: Photographs by Jerry Dantzic," which opens at the Durham on Dec. 4 and runs through Feb. 27, 2022.
Dantzic was a free-lance photojournalist who won several awards and was considered to be an important artist. He captured Holiday's elegance, complexity and humanity by using a discreet, respectful and artful approach to his work, using only available light. That helped him forge a bond of trust with the often-troubled singer.
The photos include shots of Holiday greeting fans, walking on a Newark street, waiting backstage and performing. They were taken two years before she died at age 44.
The exhibit also includes Dantzic's Leica M3 camera and his business card from the 1950s. He died in 2006.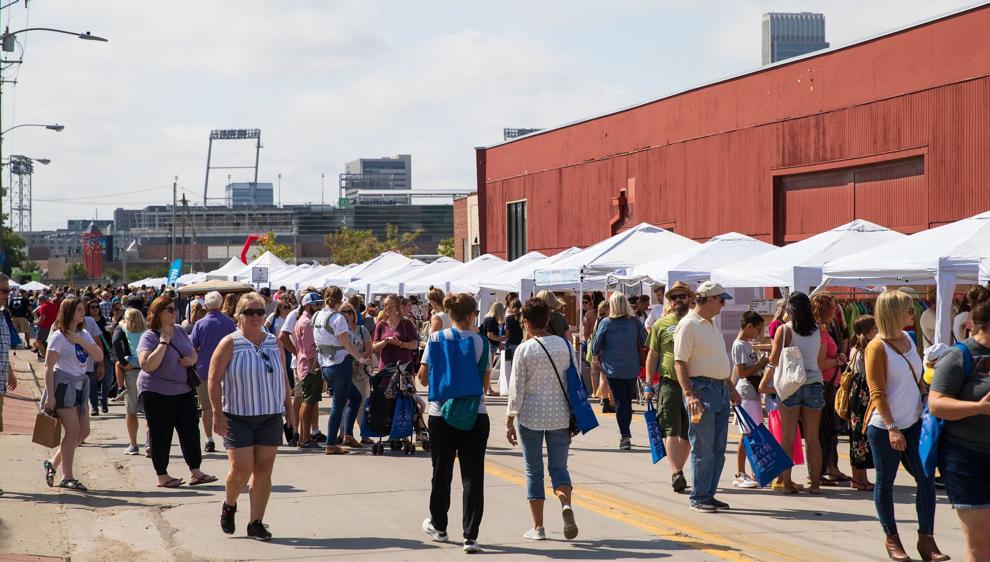 HutchFest artisan celebration today at Millwork Commons
Hundreds of vendors will be at Millwork Commons today for the fifth annual HutchFest.
The one-day community and artisan celebration, hosted by the local furniture store Hutch, will be from 10 a.m. until 4 p.m. near 11th and Nicholas Streets.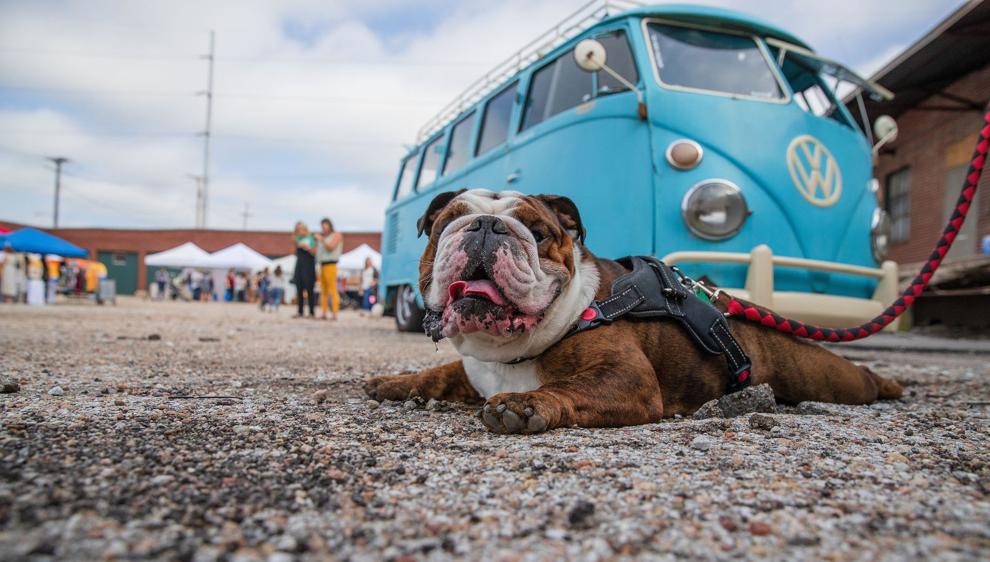 Brunch-style street food and drink will be available at booths from more than 25 of Omaha's favorite restaurants. Families can also play oversized lawn games and bring their leashed dogs. The first 3,000 attendees will get HutchFest swag.
Artisans from 10 states are among the vendors, said Nick Huff, who co-owns Hutch. Huff, Hutch co-owner Brandon Beed and Teri Healy also own three Made In Omaha stores that sell locally produced items across the city.
Tickets are $10 cash at the door. Kids 12 and younger are free.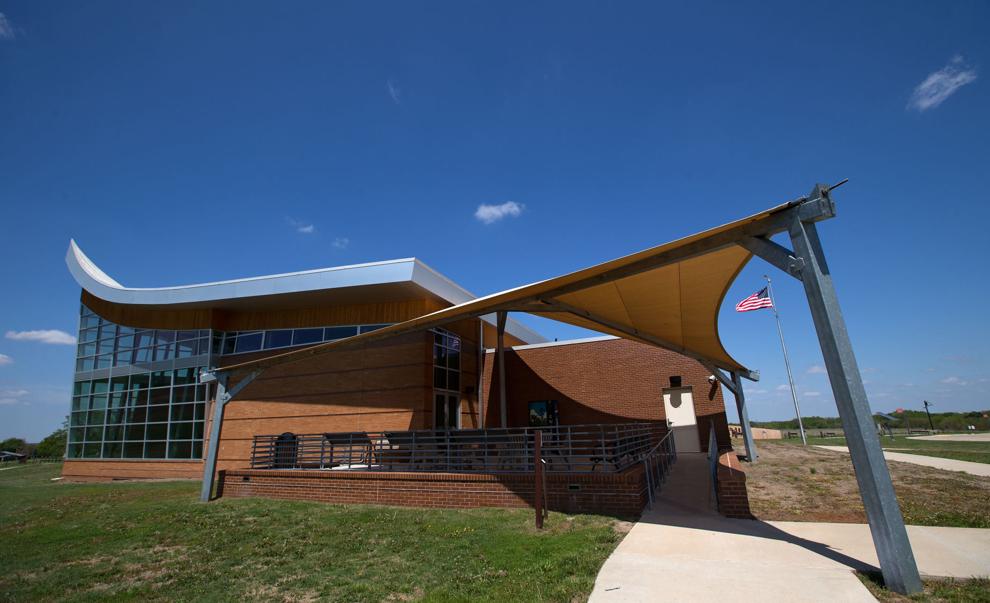 Spelling bee is highlight of Homestead Monument Labor Day
Labor Day will be retro at the Homestead National Monument in Beatrice.
Folks will gather for an old-fashioned spelling bee at the monument's Heritage Center Tent.
Contestants will be divided into five groups for the 10 a.m. to noon event: under 7 years of age; 7 to 9; 10 to 12; 13 to 15; and 15 and older.
Registration begins at 9 a.m. and is open until each category begins.
There's no entry fee and the top two winners in the categories will win trophies.
Spelling bees began in the late 1800s as a way for school children to show off their spelling skills and became social events for homesteaders.
Monday's activities at the monument also include a car show.
Omahan wins kolache bronze
Omahan Kelli Kramer has been named the bronze medal winner in the Kolache Factory's third annual "Create a New Kolache" contest — holiday edition.
She wins free kolaches for three months from the bakery-café chain that specializes in the savory and sweet Czech-inspired pastry that is filled with fruits, meats and cheeses.
More than 1,200 fans submitted recipe ideas during the "Christmas in July" kolache contest and Kramer was chosen as one of five finalists with her "Little Drummer Boy" entry. Fans then voted for their favorite flavor idea in an online contest. Kramer was one of the top vote-getters.
"When I saw the contest on the website, I spent some time brainstorming with my boyfriend. We both agreed that a classic Christmas dinner combined with a traditional Christmas song would be a strong showing," Kramer said. "We're happy to know our little idea did so well and are very excited to put our winnings to good use and eventually try the winner."
Kramer's kolache included shredded chicken sautéed with fresh-squeezed lemon juice, garlic, rosemary, paprika and brown sugar. It was then mixed with a cranberry sauce.
"We want to thank Kelli for sharing her creativity and love of kolaches with us. We hope she enjoys kolaches on us every day for the next three months," said Dawn Nielsen, COO of Kolache Factory.
Little Drummer Boy Kolache
One whole roasted chicken or store-bought rotisserie chicken, hand-pulled or shredded
4 garlic cloves' crushed or diced
1 tablespoon fresh rosemary
Homemade or store bought kolache or dinner roll dough
One can whole-berry cranberry sauce
Mix spices in a medium mixing bowl. Add chicken, lemon juice and brown sugar and stir well.
Put 1 ounce of olive oil on a grill or grilling pan. Add chicken and grill until the brown sugar has caramelized, stirring frequently. Remove from heat.
Press out kolache dough or dinner roll dough in a small square. Spread on a teaspoon of the cranberry sauce. Add a scoop of chicken. Roll kolache. Bake at 315 degrees until it's golden beige, checking after about 10 minutes.
---