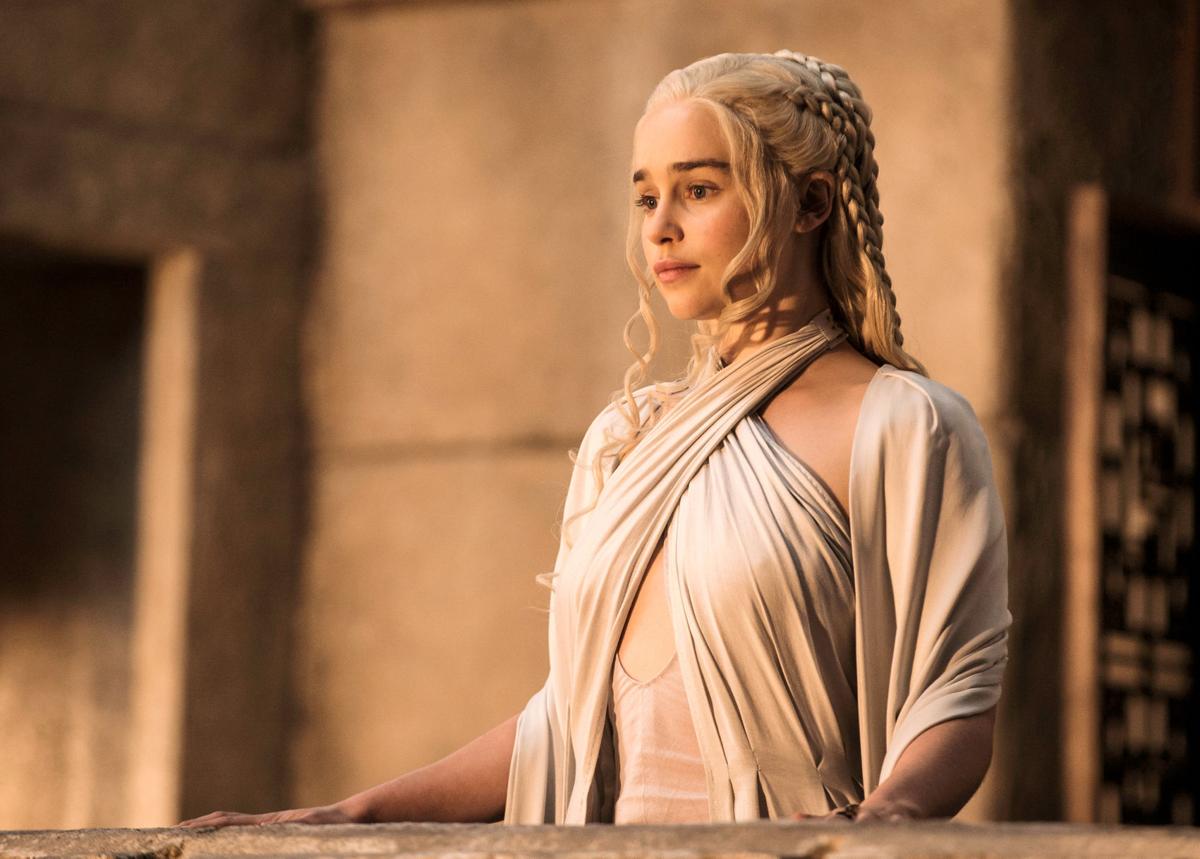 Happy birthday to Westeros!
"A Game of Thrones," the first novel in George R.R. Martin's fantasy series "A Song of Ice and Fire," was published Aug. 1, 1996. Today, Westeros, Martin's fantasy continent, is best known through the popular HBO series "Game of Thrones" (2011-19) based on Martin's books.
The royal intrigues and battles of "Game of Thrones" were inspired by the 15th-century Wars of the Roses, where the Houses of Lancaster and York fought over the English throne. The two main noble families in Martin's tale are called Lannister and Stark.
Like Lannister and Stark, most of Martin's character names are subtle variations on medieval names. The hero of his first novel, Eddard Stark, Lord of Winterfell, has a first named based on Edward. He's even usually called Ned, the common medieval English nickname for Edward.
Another example is Melisandre, an alluring foreign-born priestess called The Red Witch. Her name blends Mélisande and Cassandre, medieval French forms of Millicent and Cassandra.
The "Thrones" character with the biggest impact on baby names is Arya, Ned's younger daughter who becomes a vengeful swordswoman. Arya is a Sanskrit name meaning "noble," used for both boys and girls in India.
Before 1996, most American Aryas were born to Indian immigrants, and more boys had the name than girls. Between 1996 and 2011, the number of American girls named Arya rose from 11 to 346. Television skyrocketed the name — 2,545 were born in 2018.
Martin pronounces Arya's name "Are-yuh". That's difficult for British actors with their non-rhotic accents, so it often sounds like "Aria" on TV. Aria, already rising as a short form of Arianna in 1996, also boomed along with the series. The 7,394 Arias born in 2018 ranked 19th on Social Security's yearly list.
Arya's older sister is Sansa, probably Martin's variation of medieval Sancia, "saintly." Sansa is betrothed to psychopathic King Joffrey. Infamous Lucrezia Borgia's brother Gioffre (1481-1517) married Sancia, daughter of the King of Naples, though Martin says that's coincidental. There were 29 babies named Sansa in 2018.
One of the most popular "Thrones" characters is Tyrion Lannister, Jaime and Cersei's dwarf younger brother. His name may be based on the Welsh Tirion, "kind, gentle." Tyrion first shows up for real boys in 1997, when five were born. In 2018, 58 arrived.
Shortly before the story of "Game of Thrones" begins, Westeros' Targaryen dynasty was deposed. The dragon-riding Targaryens were foreign conquerors with exotic names. Their surviving heir is Daenerys, who hatches the world's last three dragons in her quest to reconquer Westeros. There were 21 babies were named Daenerys in 2011, and 163 in 2018.
Daenerys is the widow of Khal Drogo, leader of the nomadic Dothraki. After his death, she becomes their leader, addressed as "Khaleesi." In the books, it's clear Khaleesi is a title, not a name. Fans of the television series, though, often assumed Khaleesi was Daenerys's Dothraki name. Its similarity to names like Kaylee and Lisa made it the perfect "different but not too different" alternative for many parents.
There were 560 American girls named Khaleesi in 2018, with another 92 given alternative spellings like Caleesi and Khalessi. Daenerys the Khaleesi may have ultimately failed in her quest to regain Westeros' throne, but she reigns as among the most successful exporters of Westerosi names to the real world.
Stay up-to-date on what's happening
Receive the latest in local entertainment news in your inbox weekly!