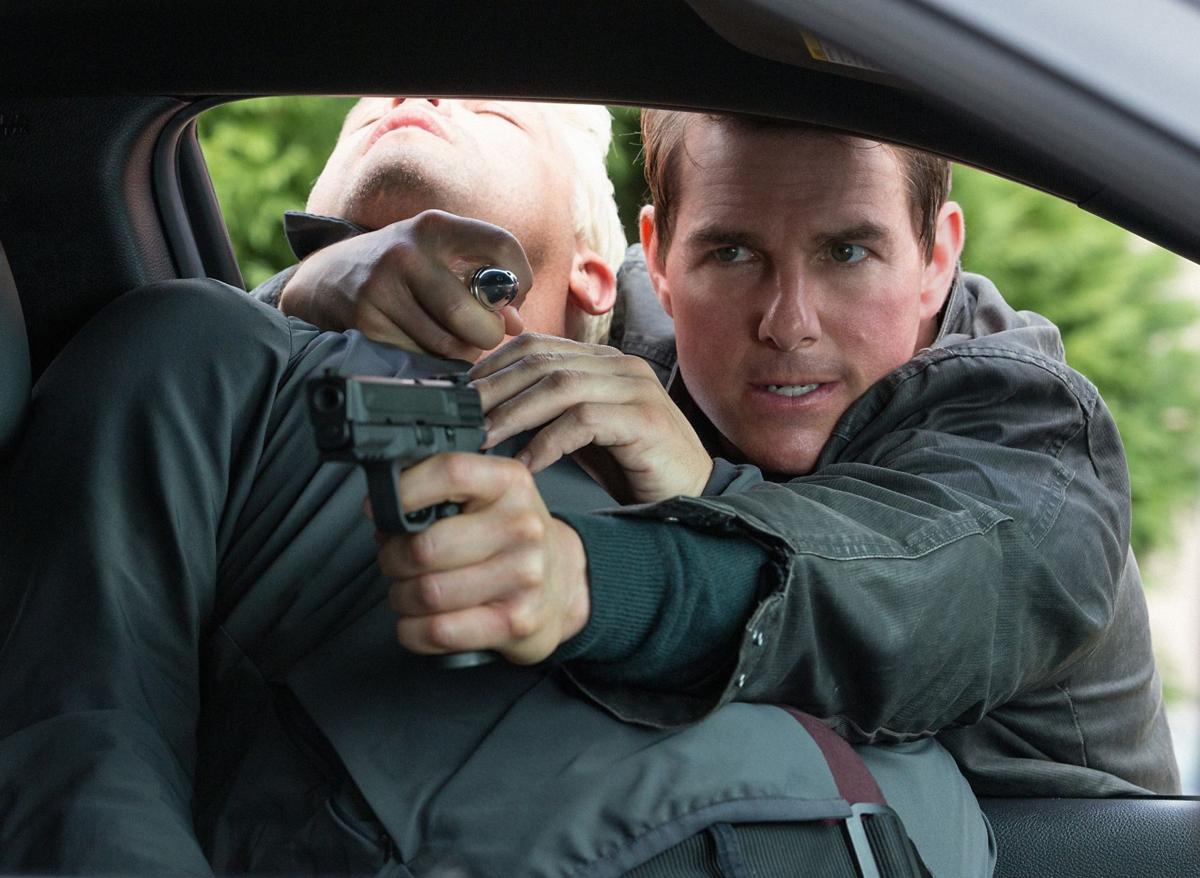 Come Tuesday, Jack's back.
"The Sentinel," the 25th novel in Lee Child's best-selling thriller series featuring ex-military policeman Jack Reacher, will be released Oct. 27. Tom Cruise portrayed Reacher in "Jack Reacher" (2012) and "Jack Reacher: Never Go Back" (2016).
Jack is an English nickname for John. In medieval England, "-kin" was common in nicknames, such as Wilkin and Adkin, from William and Adam. John led to Jankin, which became Jackin and then Jack.
It's possible confusion with Jacques, the French form of James, was also involved. By 1350, though, the English linked Jack to John, not James.
Around 1380, a third of Englishmen were named John. With so many Jacks, "jack" soon meant "common servant," or any mechanical device doing servants' work. By 1560, Jack Sprat was a skinny man. Jack and Jill have tumbled down hills since 1765. In 1660s Britain, a Jack-o'-lantern was a night watchman; in the United States, it became a candle-lit, carved Halloween pumpkin around 1834.
The 1850 United States census includes only 1,560 Jacks, though surely many of the over a million Johns were usually called Jack. As culture became less formal, Jacks in the census soared. In 1940, the latest available census found 400,060, though most were probably officially Johns.
In 1880, when Social Security's yearly baby name lists start, Jack ranked 204th. It steadily increased, peaking at 14th in 1930.
John lost its No. 1 rank in 1924. After 1930, Jack fell along with John. It bottomed out in 1986 at 175th, when 1,518 Jacks were born.
By then, Jack was booming in Britain. For decades, the English have been fond of giving short forms like Ben and Sam as official names. Jack was the premier example, the No. 1 name for boys born in England and Wales between 1996 and 2008. Though now receding there, it still ranked eighth in 2019.
Hollywood, with many ties to London's entertainment industry, took notice. Scores of television and film characters have been called Jack over the last 30 years, from clownish sidekicks like Jack McFarland (Sean Hayes) of "Will & Grace" to action heroes like Jack Bauer (Kiefer Sutherland) of "24".
In 1996, Jack was back in Social Security's top hundred. It peaked at 34th in 2005. That new popularity is exemplified by Omaha-based singing duo Jack & Jack (Gilinsky and Johnson), both born in 1996.
Then the American love of two syllable forms caused Jackson to explode to the No. 1 status it's held since 2013. Between 2006 and 2015, Jack receded as Jackson boomed. Since 2017, as parents tire of Jackson, Jack has surged 10%. The 9,393 born last year ranked it 27th on my "combined spellings" list, beating John as an official name for the first time ever.
Among famous Jacks, football star and politician Kemp (1935-2009), golfer Nicklaus (1940) and zookeeper Hanna (1947) are official Jacks. Of course, many others, like Oscar-winners Lemmon (1925-2001) and Nicholson (1937), were born "John".
Among fictional Jacks, McCoy (Sam Waterston) of "Law & Order" (1994-2010) was officially a John, as is Tom Clancy's action hero and eventual President Jack Ryan, featured in multiple novels and films since 1987.
Lee Child emphasizes in several books that Jack, not John, is Reacher's official name. With a new Amazon Prime series now in development, perhaps Reacher will help Jack reach No. 1 in America.