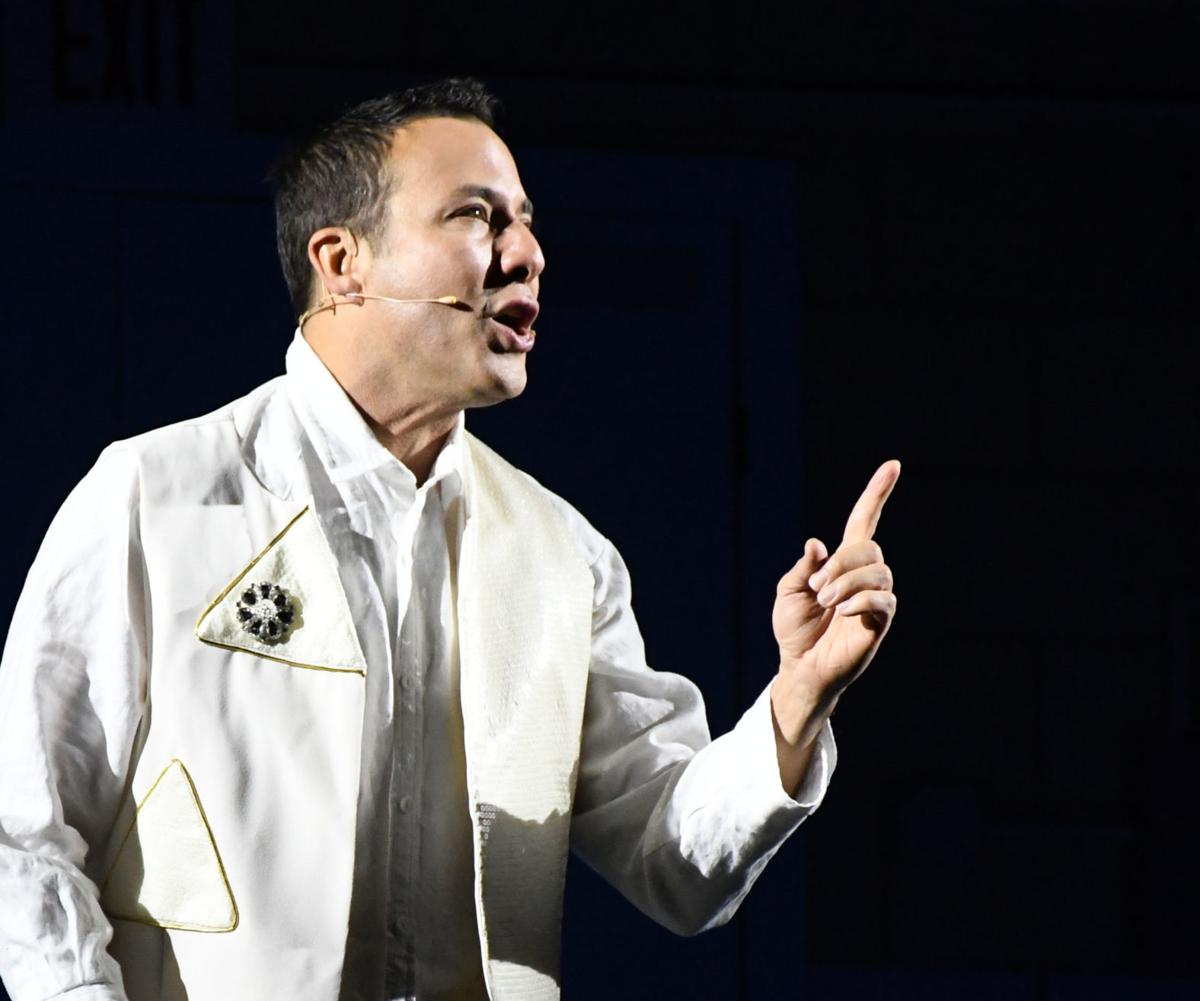 "Howie D: Back in the Day," the new world-premiere musical at the Rose Theater, has some universal themes.
Most people over age 16 probably would agree that one of them can be summed up in three words: Middle school stinks.
For one thing, you start seriously pondering your future. What's your place in the world, let alone in the school hierarchy? What do you want to do more than anything else? And how do you get there?
Add in bullies, parents whose ideas might not coincide with yours, a "perfect" sibling and other conflicts, and you have a script that's relatable, no matter how old you are. Backstreet Boy "Howie D" Dorough, with Broadway composers Tor Hyams and Lisa St. Lou, wrote just such a script (plus music and lyrics) for "Back in the Day," which premiered in Omaha on Friday.
It's based on actual events during Dorough's middle-school years. Over the course of about 90 minutes, adults will relive their own tween years with memories both joyful and painful, current middle schoolers will see themselves onstage and younger kids will get a glimpse of what's in store.
Fast-paced, funny dialogue and songs reel in the audience from the beginning. Liberty Elementary School fourth- and fifth-graders — nowhere near the demographic of the boy band that was formed in the 1990s — whooped at the songs and sympathized with Howie as he navigated his first few days at the musical's Lakeside Prep.
Howie, who plays himself after a 30-year hiatus from musical theater, believes several things set him apart from his fellow students:
» His family and ethnicity. Dad (Matthew Olsen) is a first-generation Irish American with a thick brogue who works two jobs to support his family. Mom (Cristina Maria Castro) is a housewife and a first-generation American from Puerto Rico. Howie looks more like mom, while self-absorbed sister Pollyanna (Natalie Hanson) favors dad.
» His stature and clothes. He's shorter than some of the kids and wears a shirt with the "wrong" logo on his first day.
» And his dreams. He was targeted by bullies from the beginning of school, and when he talked about his love for singing and dancing in a homeroom introduction session, his tormentors accelerated their teasing.
Howie finds a group of like-minded friends and starts to make a place for himself, but it's not without a price: His dad is against his participation in performing arts because he believes it would be too hard to sustain a career, so Howie tells him he's in the math club instead of the drama club. That eventually becomes a problem.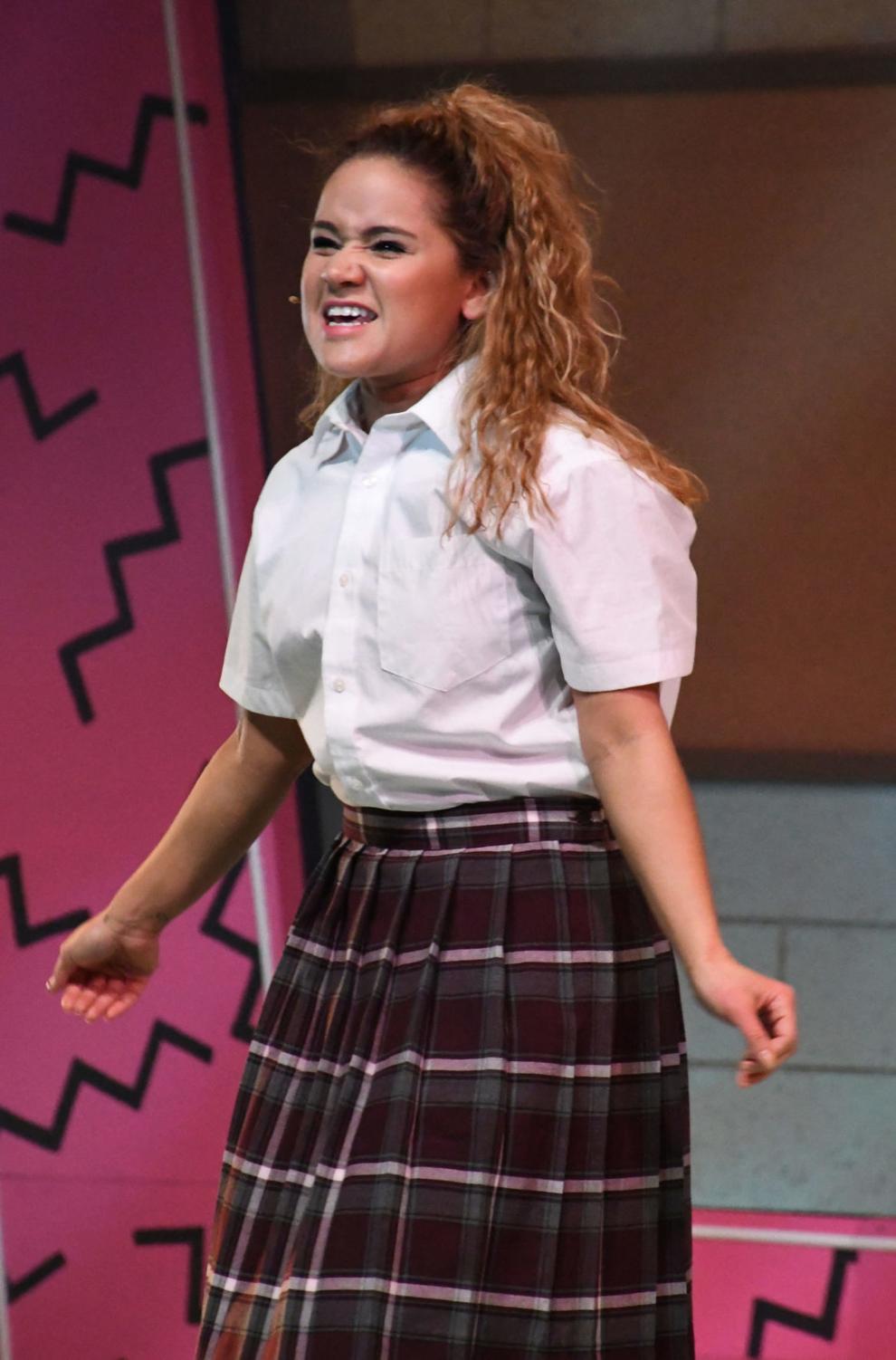 Clever, hummable songs push the plot along, although I found a couple about being outcasts ("Not Here" and "Kind of a Freak") somewhat redundant. I think "Not Here" was the better of the two because its point was so spot-on: student Tommy (Jake Parker) sings about making himself invisible to elude bullies.
Several of the songs are real standouts, along with their performers. Hanson is absolutely wonderful as Pollyanna (who has two ever-present minions) on "Better," a funny anthem about being the queen of the school. Howie himself, with the ensemble, has great fun with "Monsters in My Head," a piece about dismissing your doubts.
Olsen and Castro also have their chance to shine on a couple of ballads: an Irish song, "The Parting Glass," and the self-explanatory "My Little Chico" (mom's nickname for Howie). Roni Shelley Perez (as student Lucy) also deserves mention for one of the show-stoppers, "Stand Up, Stand Out."
In fact, Matt Gutschick's entire cast, a conglomeration of talent from Omaha and elsewhere, is fine — all could reprise their roles if (when) the show moves on to other locales.
Choreography by Sue Gillespie Booton channels the Backstreet Boys, among other fresh moves. A small orchestra led by Jerry Brabec sounds so polished, I thought at first it was pre-recorded, as sometimes is the case at the Rose. I was surprised when the lights went up and I learned they had been at the back of the stage the whole time.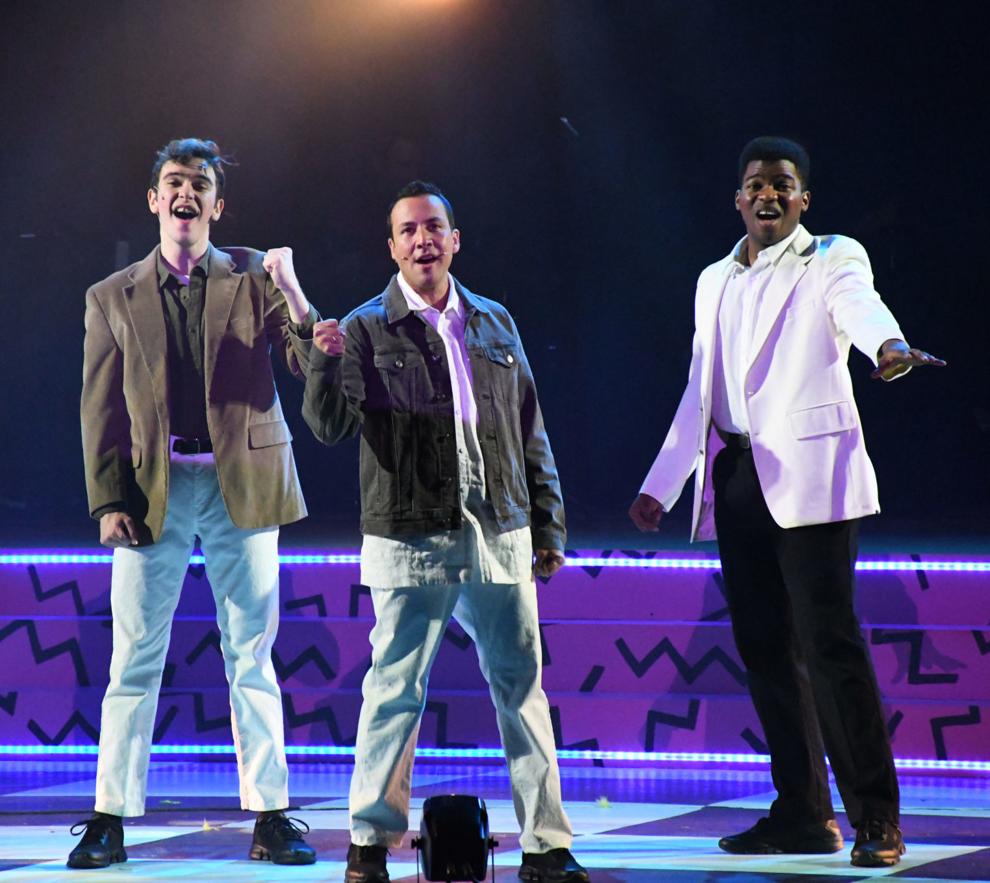 As with most new shows, especially something that has been built from the ground up, there were a few glitches, mostly lights blinking at weird times and other technical stuff.
I'm sure the creative team still is looking for ways to tweak this brand-new endeavor for the future, though this version was pretty entertaining. I can see where it could be trimmed in some places and tweaked or enhanced in others.
In the end, the story wraps up in a fairly implausible but endearing way — I doubt it's exactly how things turned out in the Dorough family (in fact, there's at least one thing I know isn't true), but audiences will find it to be a fitting conclusion. Believability, or lack thereof, doesn't get in the way of enjoyment.
I can see where "Back in the Day" also will be inspirational for kids. Granted, success stories like the Backstreet Boys aren't common, but Howie's belief in his dream and his determination to make it happen will be a great example for every young person at each performance.
People from around the world — Backstreet Boys fans — are coming to Omaha for this show. If you live only miles away, you'd be silly not to join them. Bring your family and friends, because this world premiere is a big deal.
Theater reviews from Betsie Freeman in 2019
A collection of 2019 theater reviews from The World-Herald's Betsie Freeman.