It seems like there's a lot going on in February, especially considering that it's usually the coldest month. Today is Valentine's Day, and a blazing fire sounds like a good idea.
Fat Tuesday is in two days, the last hurrah before the start of Lent. Add in Black History Month and President's Day, and you have a lot of opportunities for education, fun and feasting. Try these for starters.
Listen to a radio show that examines race through classical music
Black bassoonist Garrett McQueen, who has performed with orchestras across the country, says you can't talk about classical music without talking about race.
The term itself favors the music of western Europe, he says, but other countries have centuries-old musical traditions that count as classic.
McQueen is the host of "The Sound of 13," a show created and produced by KVNO, the radio station at the University of Nebraska at Omaha. The program recently was syndicated and can be heard in Vermont, Alaska and Texas, among other states. It's intended to open a conversation about race using classical music and the 13th amendment — which abolished slavery — as a guide.
"It's exciting that a program with the goal of facilitating a conversation about race has been produced and syndicated by an Omaha radio station," KVNO assistant general manager Sherry Kennedy Brownrigg said in a press release. "Public radio and classical music stations have been waiting for a program like this and KVNO took the initiative to fill the void."
McQueen has performed on Broadway and on TV in such shows as "Glee" and "Fatal Attraction." He is an advocate for the diversification of classical music and the advancement of its Black musicians.
KVNO Classical 90.7 broadcasts "The Sound of 13" on Tuesdays at 9 p.m. and Saturdays at 4 p.m.
Learn about an amazing woman named Harriet Tubman
Harriet Tubman was an abolitionist, a Union spy during the Civil War and a slave rescuer via the Underground Railroad.
She defied a number of trials to live a long and extraordinary life: She couldn't read or write, she had epilepsy and was repeatedly beaten and starved as an escaped slave.
In 2021, her face just may grace the $20 bill.
Her story is being told by the Durham Museum this month in its Scholar in Residence program.
Dr. Daisy Century of the American Historical Theatre in Philadelphia will portray Tubman in virtual programs throughout February. Students in area schools will learn about her in presentations on three consecutive Fridays. The material is recommended for grades 1 through 5, but all ages are welcome.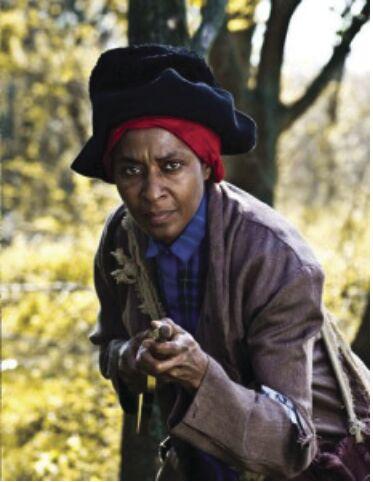 A streamed version for the public is set for March 2. A question-and-answer session with Century, still in character, will follow each show.
Century takes her audience on Tubman's remarkable journey to freedom. Following the Civil War, the abolitionist joined the fight for women's suffrage, though she didn't live to see women win the vote. She died in 1913.
The Durham Scholars in Residence outreach was developed to promote academic achievement for all ages in schools and for community organizations.
Registration is required for the free public program. Visit durhammuseum.org or call 402-444-5071.
Enjoy beautiful music by Black composers at UNL concert
The University Singers, which has long been the premier vocal ensemble at the University of Nebraska-Lincoln, will present an online performance celebrating Black History Month at 7:30 p.m. Feb. 23.
The concert will feature significant selections from Black composers. It will include pieces in the traditional spiritual and gospel styles as well as new contemporary and popular works.
Nearly half of the concert's repertoire was created by women.
The concert will be live-streamed from the Kimball Recital Hall on the UNL campus. For the link, click on upcoming music events at https://arts.unl.edu/music
Celebrate Paczki Day, Mardi Gras at Lithuanian Bakery
Mardi Gras and king cakes don't have a corner on the day before Ash Wednesday.
Fat Tuesday is Paczki Day in the Polish and Lithuanian cultures, and it has a pastry of its own. The Paczki, known as a w in Lithuania, is dough that is deep fried and filled with creme or fruit jam (stewed plum is traditional, but other fruits are used as well).
Lithuanian Bakery locations at 5217 S. 33rd Ave. and 7427 Pacific St. are selling the confections on Monday and Tuesday.
They're also selling king cakes.
Phone orders are recommended to make sure you get what you want, said Dan Mackevicius, whose family started the bakery. The numbers are 402-733-3076 for the South Omaha location and 402-391-3505 for the Pacific Street store.