In late February, Council Bluffs celebrated an event that was seven years in the making.
Guests toasted their surroundings, listened to speeches and toured the state-of-the-art structure that was created by renovating the Harvester II building, once used for farm machinery sales, and constructing a new space.
A public open house followed a few days later, a pottery class started and "The Music Man" opened shortly after that.
And then the building closed. Indefinitely.
The country was in the throes of the coronavirus pandemic and people were being urged to stay home.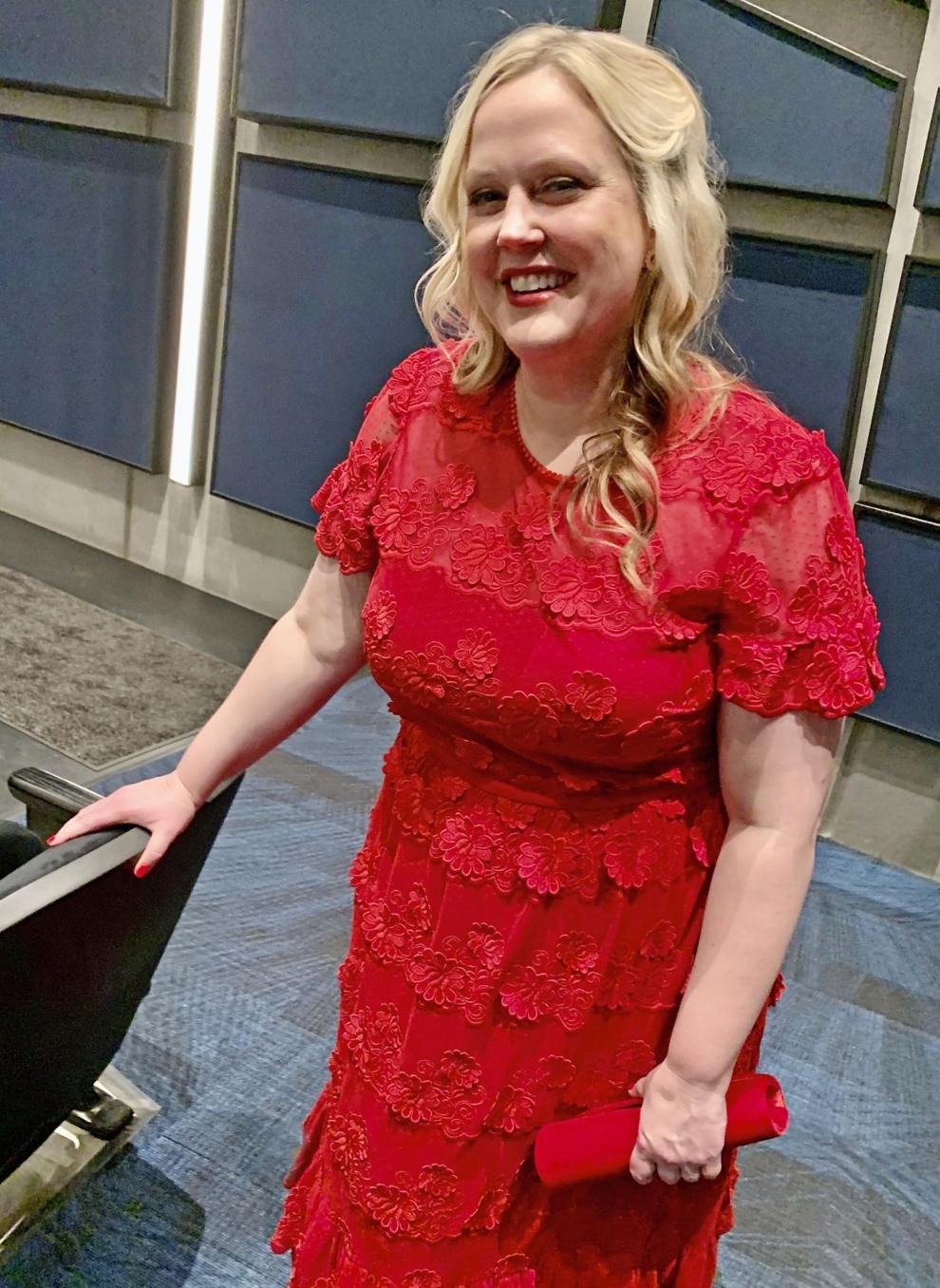 "It was disappointing, to say the least," said Danna Kehm, CEO of Pottawattamie Arts, Culture and Entertainment, the umbrella organization that operates the facility. Its tenants are American Midwest Ballet, Kanesville Symphony, Chanticleer Community Theater and the Kitchen Council.
Now, after about 2½ months, the Hoff Center is back in business with a new exhibit, "Lines With Power and Purpose: Editorial Cartoons," a timely display that Kehm said was partly prompted by 2020 being an election year.
The exhibit opened Friday and runs through June 21.
Kehm said she's thrilled to be reopening, though it won't be like it was at the beginning.
Staff is limiting guests to the building to allow social distancing, so people have to register online for a time to visit. Masks are required, essential sanitation stations are changing the center's aesthetic a bit and air purifiers are placed in strategic areas.
Iowa officials also haven't given permission for theaters to open, so only part of the building is in use.
"We aren't letting people off the street come to visit us," Kehm said.
None of that has daunted the groups that now call the Hoff Center home.
"Our team and our artists have been very resilient and very positive," Kehm said. "They're excited that we're reopening and that we have the proper safety procedures in place."
The building's occupants have been far from dormant.
Artists who have studio space have created artist perspective videos. The American Midwest Ballet Academy has had online classes. A Bluffs schoolteacher has been teaching a virtual art-at-home series.
One pending online project seems especially poignant and appropriate: The Kanesville Symphony is working on a video collage set to Elton John's "I'm Still Standing." It should hit social media in about a week.
Kehm's days have been devoted to rescheduling stage performances, educational programs and exhibits.
"We're trying to figure out how to use as much of that content as possible," she said.
Canceled activities included most performances of Chanticleer's "The Music Man" and the entire run of the ballet's "Swing! Swing! Swing!"
Kehm is focusing first on the center's museum and galleries, the part of the center that's open.
The editorial cartoon exhibition was scheduled for May, so it's just a little late. It features work from six Pulitzer Prize-winning cartoonists and comes from the Melton Gallery at the University of Central Oklahoma.
Center officials want to use the gallery devoted to visiting exhibits to highlight contemporary issues, Kehm said, making the cartoons a good fit.
"There is so much messaging that comes through editorial cartoons regarding the current political climate regionally, nationally and around the world. We thought it would be very relevant to bring that forward," she said.
PACE was created not only to support the arts but to educate the community as well, she added.
World-Herald editorial cartoonist Jeff Koterba gave a talk at the opening and Kehm said she may ask him to come back.
In addition to the exhibit, Kehm is brainstorming events that can be held outside of the building. The first will be a paint-and-sip class on the patio. All classes are limited to eight people or less and will be held weather permitting.
Even as activity increases, Kehm and her partner organizations are eager to completely reopen.
"Hopefully we haven't lost all the momentum and goodwill we received at the grand opening," she said.
Photos: At the 30-year mark, Jeff Koterba shares his favorite World-Herald cartoons
2019 marks Jeff Koterba's 30th year at The World-Herald. The fifth World-Herald cartoonist in a line that began with Guy R. Spencer in 1899, Koterba's award-winning has been work reprinted in publications around the globe. In fact, one actually traveled around the globe — aboard Space Shuttle Discovery. Here are a few of the more than 9,000 cartoons Koterba has drawn that he puts among his favorites. If you want to see more cartoons and learn more about his creative process, you can order his book, "Drawing You In," published to commemorate his 25th anniversary with The World-Herald.