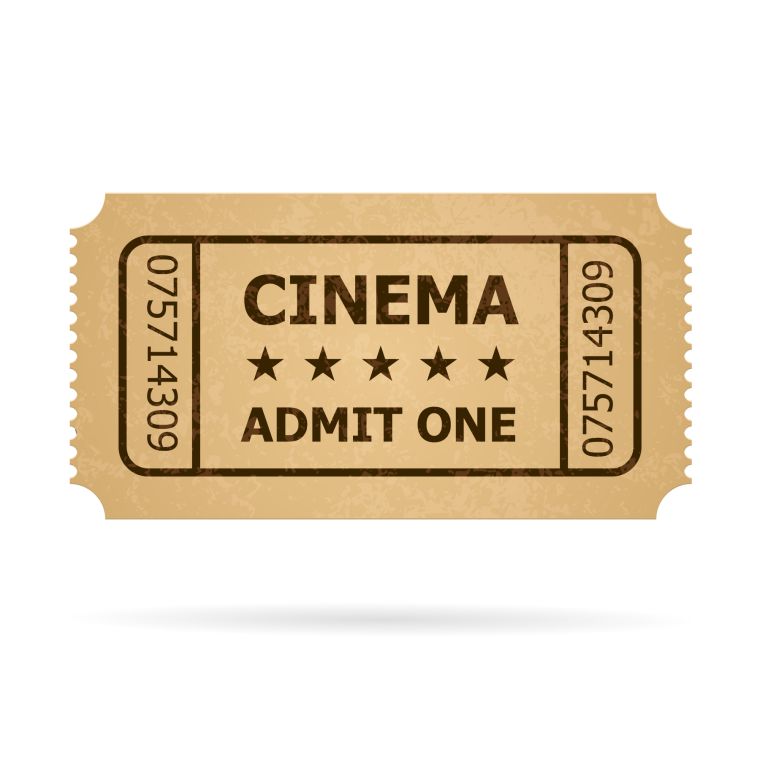 Ah, the communal experience of the movie theater. A magical place of shared wonder.
Where everyone sits quietly engrossed in the story before them. Where everyone laughs at the right time and shuts off their phones before the trailers and respects your personal space and your efforts to focus on the thing you just paid $9 for.
Where everyone just acts like a good human.
This place, of course, only exists among the flying pigs of my fondest dreams and fake memories. The real state of the movie theater experience is a dystopian nightmare from which America will never wake up.
As I'm a misanthrope who loves movies and loves to watch them without distraction (preferably without other people around, really), the modern movie audience has become my greatest foe.
Yes, most people are perfectly fine and respectful at the movies. But I don't see individual people when I sit down at the theater. I see an undulating mass. A talking, texting, beeping, crinkling, pssst-ing obstacle to my enjoyment.
Fortunately -- because I don't want to see a therapist or up my medication dose -- I've found a bunch of lifehacks to make my trips to the cinema bearable. And I'd like to share this dark art.
This is my gift to you, film-going curmudgeons: a guide to being alone, blissfully alone, at the movies.
1. Don't go opening weekend if you can help it
Particularly with blockbusters. "Thor: The Dark World" or "Hunger Games: Catching Fire," for example, pack in the bulk of their total viewers in the first weekend or two. If you go opening weekend, you're almost certainly going to be in a crowded auditorium. You might even have to (gasp!) sit next to someone you don't know.
Wait a few weeks. The audiences will die down, and you'll have a better shot at having a pleasant experience.
2. Try to go at times no one else goes
Friday and Saturday night shows, forget it. So much of the audience just wants something to do on a weekend; the movie in front of them becomes background noise for whatever their real priority is.
Thursday midnight shows are better but not optimal. Weeknights are decent. Morning shows are iffy, at least on the weekends. Because of the lower ticket prices throughout town (less than $5 at a few theaters), the morning show crowds can get awful wackadoo.
If your work schedule allows it, the most ideal time to go to the movies is on a weekday during the daytime. Take a long lunch. Use two hours of vacation time on a Wednesday morning.
3. Go to the movies during a Huskers game
Gyms, retail outlets and movie theaters become wonderfully barren wastelands for a few hours after kickoff (probably more true in Lincoln than in Omaha). If you're in the crusty minority of Omahans who care more about movies than THE GAME, take advantage of this and hit up the multiplex. Squeeze in two movies if you can.
4. Use the express ticket machines
It's baffling to me that so many people still wait in long lines at theaters instead of using the ticket machines. They're quick, easy, available and, best of all, you don't have to talk to anyone.
5. Sit at the front or back of the theater
The normals all bunch into the center of the theater and gradually expand outward. If you can get used to a slightly awkward or distant view, you can put some space between yourself and other potential disruptives.
6. Don't engage with people who are annoying you
I can't stress this enough. Because every once and awhile, you'll read a story about a guy getting stabbed with a screwdriver for shushing someone at the movie theater.
People don't like to be told what to do, and some of those people are crazy and angry, and there's always going to be a chance you're shushing a crazy, angry person who carries a screwdriver.
If someone's talking or texting, just move a few aisles over.
Exceptions: Kind-looking, little old ladies are OK to approach. Just ask as sweetly and gently as possible for them to shut their traps.
7. Maybe adjust your tastes
Having weird, arty tastes has saved me from suffering a lot of crowds. If I'd seen "Thor 2" on opening weekend, I'd have seen it in a full house. But when I saw "The Counselor" opening weekend, I saw it with a sparse audience, some of whom walked out 45 minutes into the movie.
8. This last one's a little weird
Wear ear buds and play white noise (or brown or pink noise) at a low volume. Play it at just the right volume, and you can still clearly hear the movie without having to hear the audience. Were it not for this life-changing discovery, I would have stopped going to the movie theaters a long time ago.